LINE is an excellent application for establishing meaningful communication with friends and family. However, troubles can arise when it does not start. Because of that, contacting can become difficult. In this brief guide, we will present you with nine highly workable solutions that will allow LINE on your device, even though it is iPhone or Android.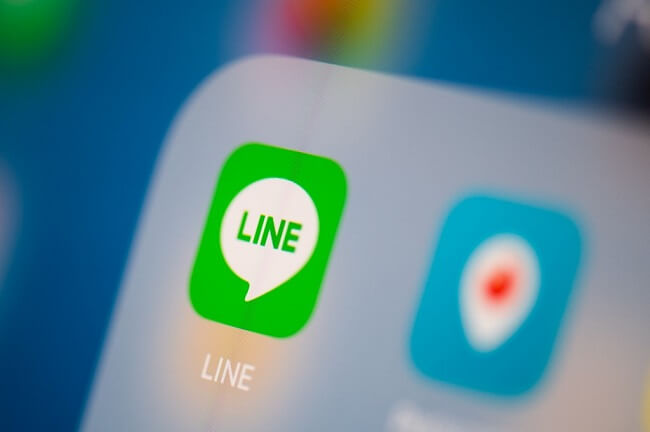 Combined Booting Solution for Android and iPhone
This solution can be tried on both Android and iPhone. It involves the following.
Way 1.

Turning the Airplane Mode Off

One of the main reasons because of which LINE does not start is its poor communication status. To fix this problem, you can try turning the airplane mode on and then off again. To toggle your airplane mode, do the following:
Swipe down or up your android or iPhone screen.
You will see the aeroplane mode icon appearing before you; turn it off by tapping on it. After a while, tap on it again to turn it on.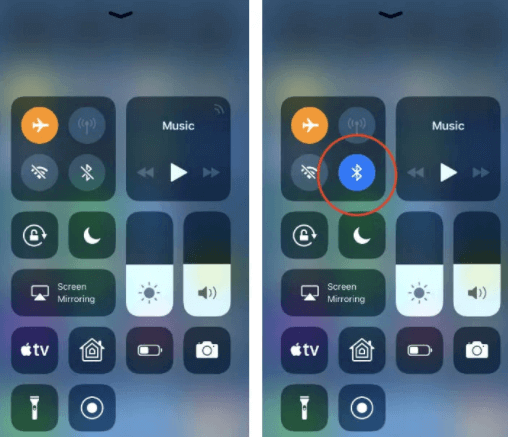 ---
Way 2.

Rebooting Your Mobile Devices

Sometimes, a malfunctioning phone can result in the improper working of LINE. To counter this problem, you can try turning off the power of your Android or iPhone and then turning it on after a while.
How Can iPhone Users Turn their Mobile Off?
iPhone users can follow these steps to turn their smartphone off:
Step 1: Press and hold the power button of your iPhone along with one volume button simultaneously. Once the power slider appears, let go of the power buttons and slide the power slider.
Step 2: Now, press and hold the power button again for completing the rebooting process.
How Can Android Users Turn their Mobile Off?
When it comes to Android users, they may find variations in their button settings according to the brands they use. However, a general rule for them applies in which they can press and hold the power button on their device. This will display a Restart icon on their screen. Tapping on that icon will complete the restart procedure.
---
Way 3.

Updating Device and LINE

Another common problem that prevents LINE from working is its older version which may not allow it to function correctly. If that is the case, then the LINE app may require an update from the Google Play Store or App Store, depending on the type of device used.

Similarly, it may happen that you are using an outdated version of your mobile device. In that case, you will need to update your device's software.
Updating the Device
Open Settings on your device.
Find and tap General.
Look for Software Update. Check whether an update is required. If an update is required, then tap Update. The updating process will get completed, and you will be able to run LINE smoothly again.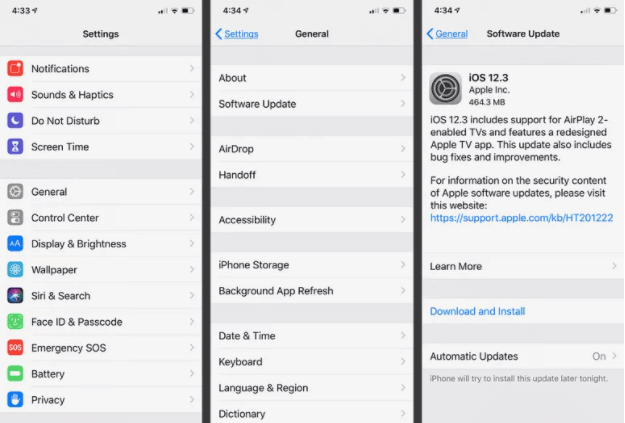 What to Do If You Can't Launch LINE on Android
The above solutions were listed for both Android and iPhone devices. However, this solution is exclusively meant for you if you are an Android user.
1

Backing-up and Deleting all the Cache
LINE often becomes heavy when there is a lot of accumulated cache or data. This collection makes LINE heavy, leading to its improper functioning. Here, you can try deleting a specific LINE talk. To do this, you can do the following:
Step 1: Find and open Settings on your device. Once opened, find and open Apps.
Step 2: In the Apps section, look for LINE. Once you select it, tap Storage.
Step 3: In Storage, tap on Clear cache.
Note
Completing these steps successfully will make your LINE app lighter and easier to operate. Here, it should be noted that the deleted cache cannot be restored after getting deleted.
---
2

Toggling the Contact Permissions On and Off in Settings
This strategy is also part of the second solution. It involves changing the permission for each application installed in Android. To utilize it for LINE, do the following:
Step 1: Select LINE app from the settings.
Step 2: After reaching the next screen, you should wipe down and tap Permissions. There, turn the Contacts on. This will make your LINE functional again.
What If You Don't Start LINE on Your iPhone?
Just like its predecessor, this solution is also exclusively meant for iPhone users. It works as follows:
1

Closing all the Other Apps
As an iOS user, you should know that you cannot close all the apps by simply returning to the Home screen. Instead, you have to swipe from bottom to top to view all the apps that are open at the given moment. Once you can view all the opened apps, swipe to remove LINE from the list. Once it has been removed from the list, re-launch it again. This whole process makes the phone lighter and allows the proper functioning of LINE app.
---
2

Deleting the LINE App
By deleting the LINE app, we are not asking you to delete it forever. Instead, delete it once and then download it again. You can do this in the following steps:
Step 1: Find and open Settings.
Step 2: In Settings, tap General.
Step 3: Find and choose iPhone Storage given on the next screen.
Step 4: Press upon the LINE to remove the app.
As an additional note, you can wait for some time if you see pitch blackness upon opening the app. At this moment, waiting for some time can resolve the problem.
---
3

Turning off the iPhone Screen Time
To prevent its overuse, iPhones have screen time. However, this screen time feature can prevent LINE app from starting properly. If that is the case, then you can follow these steps to turn this feature off:
Step 1: From Settings, select Screen Time.
Step 2: Find Turn off Screen Time by swiping down to the end.
Step 3: Now, to turn off your screen, enter your passcode. This will turn the phone completely off. It will also close all the restrictions on LINE. After turning the phone on, you can operate LINE again.
How to Backup and Check LINE Talk History if it Does Not Start
iTransor for LINE is a popular iPhone software that can resolve all of your problems related to LINE.
Main Features about iTransor for LINE
You can back up and preview all of your LINE data on PC.
Previewing the files on the computer becomes easy with iTransor for LINE.
iTransor for LINE also allows the exportation of LINE data in your preferred format.
iTransor for LINE is compatible with all models of iPhone.It also includes the most recent iOS (i.e. iOS 15 and iPhone 13). It also works on all Android brands.
To install and operate iTransor for LINE, you have to follow these steps:
Step 1: Connect your iPhone or Android device with a PC and install and launch LINE backup software.

Step 2: Click Start. This will initiate the automatic backup. Wait for a while here. Tap upon Finish for completing the backup.

Step 3: To preview or export the backup file, click on Model 2. This option is given on the left side of the screen. Look for the backup file you want to select and then click Confirm to endorse the action.

Step 4: Look for the data you are willing to export. Click export to save this data to save it on your PC.
Conclusion
This guide is meant to operate LINE when it cannot be started because of various problems. We have also given a brief overview of iTransor, which you can use for backing up your LINE app data.