Apple has recently released the new version of macOS called Big Sur. It comes with a wide variety of exciting features and improvements within the app. New updates usually have the tendencies to crash, take up a lot of space, have bugs, or slow down and affect the performance of your device. If you have updated your Mac and your macOS Big Sur is running slow, this article will be helpful for you.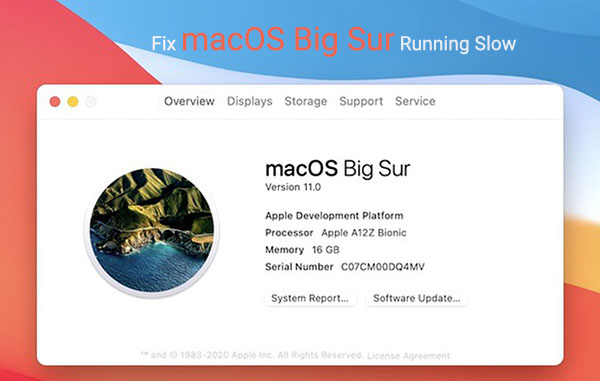 Why is My Mac So Slow after macOS 11 Big Sur Update?
Every new operating system update comes up with additional features for your Mac that requires more memory and storage space and resources in your device than the previous operating system. The new update is specially designed for the most modern Mac devices that are more capable and efficient. These updates are likely to make the older version of Mac run slower than usual. These updates make your Mac run slowly after Big Sur update.
Tips
Before updating your Mac to the new macOS Big Sur, make sure your device is compatible and supports the latest update first.
MacBook 2015 and later
MacBook Air 2013 and later
MacBook Pro late 2013 and later
Mac mini 2014 and later
iMac 2014 and later
iMac Pro 2017 and later
Mac Pro 2013 and later
How to Fix Your Mac Running Slow after macOS Big Sur Update ?
If your Mac runs slowly after Big Sur update, read on to find out how to speed up macOS Big Sur with the practical ways we have given in this article.
1

The Quickest Solution – Use A Mac Optimization Software
If macOS Big Sur is slowing down your Mac and you don't want to go back to the previous version of macOS, you should try it. Using Mac optimizing software is the quickest and the most efficient solution to speed up macOS Big Sur. In that case, you can download Umate Mac Cleaner, which is a suitable Mac optimizing software to solve this problem. This app can prevent macOS Big Sur from slowing down your Mac by several effective ways. Below are some of the reasons why the app is worth to be recommended.
Why Recommend Umate Mac Cleaner
Effectively speed up your Mac: According to our test, the Mac runs 2x faster than before after using Umate Mac Cleaner.
Efficiently fix the macOS Big Sur slow issue: It can make your Mac faster in just simple clicks.
Very easy to use: No professional knowledge required even for novice users.
Wide compatibility. Umate Mac Cleaner is fully compatible with macOS Big Sur and earlier versions.
It is trustworthy: It is recommended and trusted by many famous tech sites like Macworld, MakeUseof, Cult of Mac and more.
What can Umate Mac Cleaner do to optimize and speed up your Mac?
Clean Up Junk: Clean up 40+ junk files selectively and safely.
Delete Large Files: Locate & delete the large files that are over 50MB.
Delete Duplicate Files: Delete duplicate files to free up those wasted space.
Speed Up Mac: Speed up your Mac as good as new with 4 options.
Erase Private Data: Erase personal data on your Mac to prevent your privacy leaks.
Manage Apps & Extensions: Remove those unneeded apps and extensions easily.
This app is very easy to get started, let's take the "Speed Up Your Mac" option as an example to show you the detailed steps to use it.
Step 1. Download and install Umate Mac Cleaner.
Step 2. Select "Speed Up Your Mac" tab on the left side and click the "Start Now" button for locating the target items.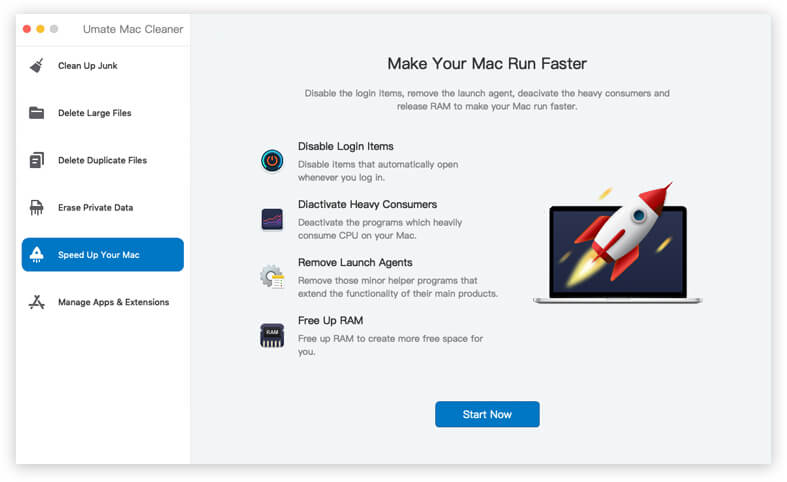 Step 3. Choose those items you want to disable and click the "Disable" button. That's it!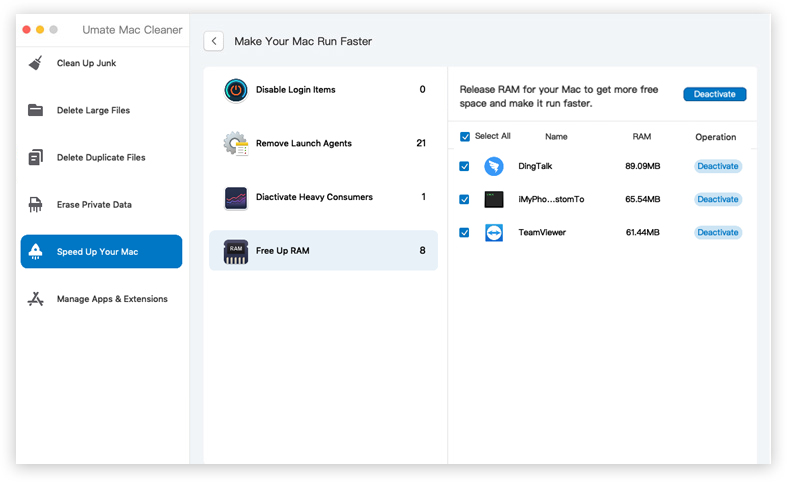 To better understand how to use this tool to fix macOS Big Sur running slow issue, we also offer a tutorial video to help you. Just check it out below!
2

Use Activity Monitor to Disable Power-Hungry Apps
The power-hungry apps on your Mac use up many resources and hog your Mac's RAM and CPU, leaving very little space for the macOS to function correctly. This results in your Mac running slow and heating up quicker than usual. You can use the activity monitor to stop such apps from affecting your operating system's speed. To do so;
Go to Applications.
Select Utilities.
Double click on Activity monitor.
You can go to "CPU" or Memory tab to find out which apps take up too much space on the CPU and memory.
You can go to the Memory tab to find out which apps take up too much memory.
If you want to stop any of these apps, click on the x in the top corner.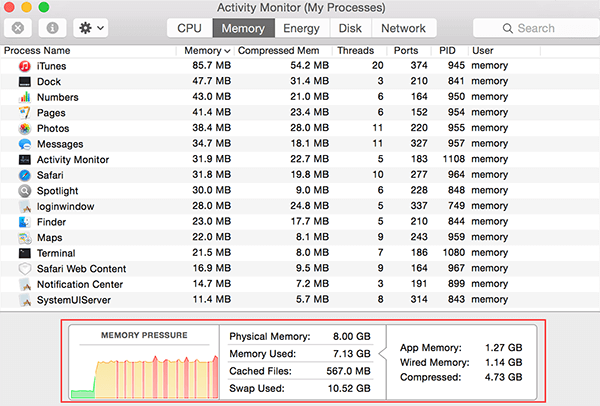 3

Optimize UI Experience
The interface in this new update by Apple has more customizable settings, making the older versions of Mac run slower. More significant effects, for example, transparency, can affect the resources available on your Mac and slow down its macOS Big Sur. To prevent this:
Go to System preferences.
Select Accessibility.
Select Display.
Click the box beside Reduce Transparency and Reduce Motion.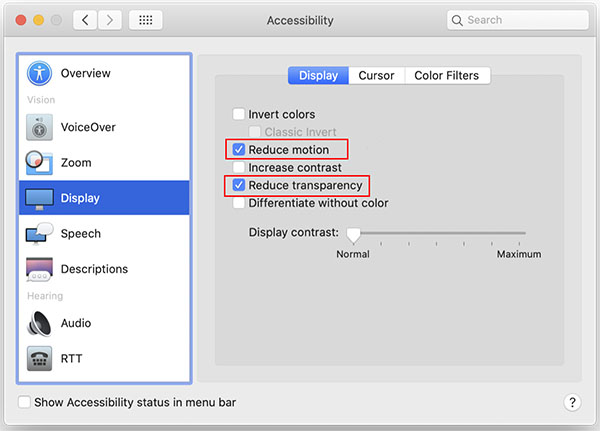 4

Disable Login Items
Launch items and apps that start running on their own when you log into your Mac can reduce the speed of macOS 11 Big Sur. Disabling both these items can help improve the speed of your operating system.
Go to System Preferences.
Select Users and Groups.
Go to the Login Items tab.
To remove any app, select it, and click on the – (minus) button.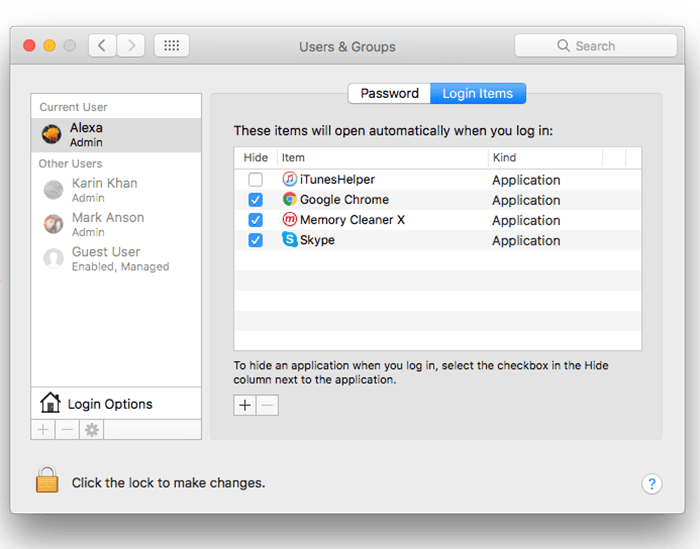 However, disabling every app and launch items can be time-consuming. To do this in just a few clicks, you can also use the Umate Mac Cleaner. It will do the job for you automatically.
5

Create A Temporary Administrator Account Agents
Making a temporary administrator account lets you fix some of the performance issues you might be facing in your Mac. Follow the steps below to create one.
Go to System Preferences.
Go to Users and Groups.
Select the lock icon.
Enter the admin account name and password to confirm permission.
Click the (+) button.
Select the Administrator from the drop-down menu in this account window.
Enter the required details.
Click OK
Log out of the previous account and sign in to the new account.
Now, look for your Mac's performance in Daily Usage.
If this works fine, it means that the files or settings in the previous account had some problems.
You can use the diagnostic tools to help fix the problem.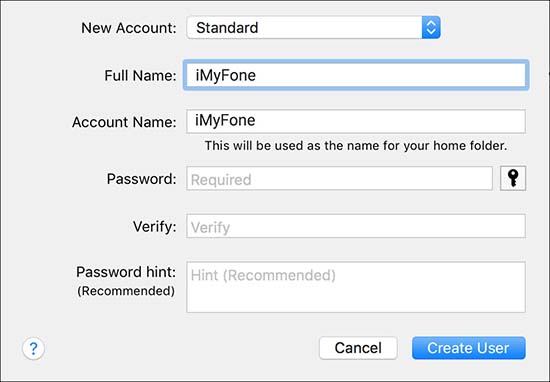 6

Reset SMC And PRAM/NVRAM
SMC and PRAM in your Mac control some low-level but essential features of your device. But, they can get corrupted; sometimes causing macOS Big Sur slow down. You can reset these controllers to improve the performance of your Mac.
Reset SMC
Shut down your Mac.
Disconnect the power cord and wait for 20 seconds.
Reattach the power cord.
Hold down Shift + Option + Control + Power button together for 10 seconds.
Release all the keys and boot your Mac.
Reset PRAM/NVRAM
Shut down your Mac.
Then, turn on your Mac.
When you hear the startup sound, hold down Option + Command + P + R together until the Mac restarts.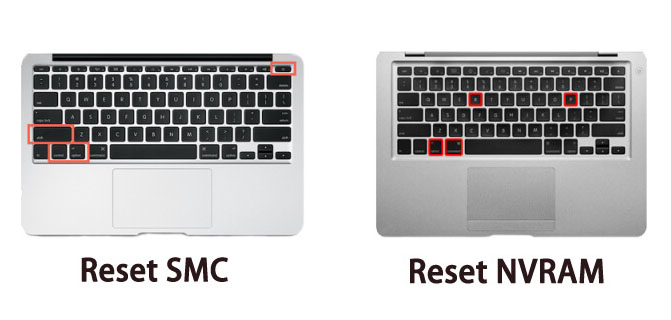 7

Fix Slow WiFi Speed on macOS Big Sur
A slow or inadequate WiFi connection may make your mac run slowly after the Big Sur update. Many factors may cause the problem of poor connectivity in your Mac. You can restart your router to fix the problem of slow WiFi in your Mac. If that doesn't work, you can relocate your router and bring it nearer to your device for better WiFi signals.
You can also check the Domain Name Server setting in your WiFi. This shows some names matching with some numbers. These are the names of devices and their IP addresses. To do so:
Go to System Preferences in the Apple Menu.  
Click Network on the Control Panel.
If you are connected with a cable, select Ethernet.
Select the DNS tab in the new window on the screen.
Here, add a new DNS by pressing (+) button.
Add Google DNS servers by putting in the IP addresses "8.8.8.8" and "8.8.4.4" so they will first be accessed, making it helpful as they are the fastest servers.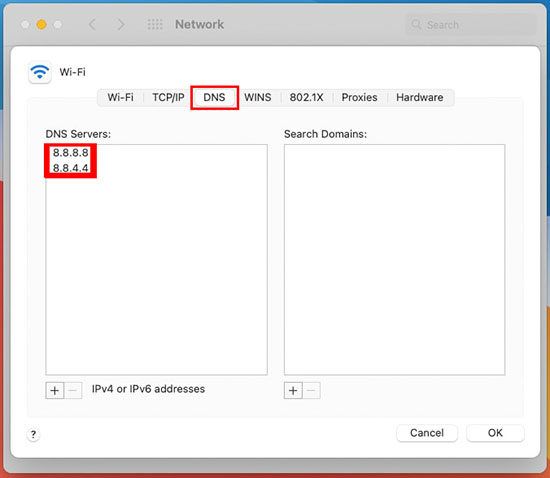 8

Update All The Apps on Your Mac
Updating all the compatible softwares and apps on your Mac computer can be also helpful for speeding up the macOS Big Sur. Below are the simple steps to do that.
Open the Apple menu by clicking the Apple logo your Mac.
Choose App Store option.
Then you will see available updates for each app.
Now you can update those apps by clicking on Update button beside them.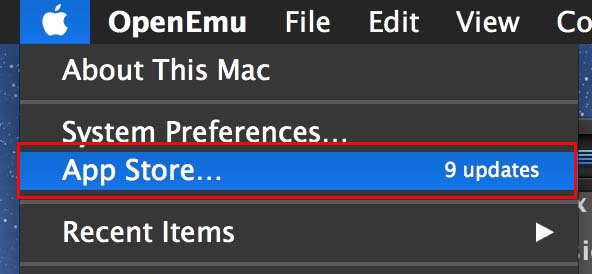 9

Run MacBook Hardware Test on Your Mac
If something is wrong with any part of the hardware on your Mac, that may also cause a slow issue after update to Big Sur. And running a Macbook hardware test allows you to check if the hardware is working correctly. You can follow these steps to start running a MacBook hardware test on your Mac.
Shut down your Mac and disconnect all the peripherals.
Next, turn on your Mac and press D key on the keyboard.
An Apple Diagnostic Tool or Apple Hardware Test will show on your screen. That will run a diagnosis for your Mac and show you the results it detected after some time.
If there is a problem, you will get the error code on the screen.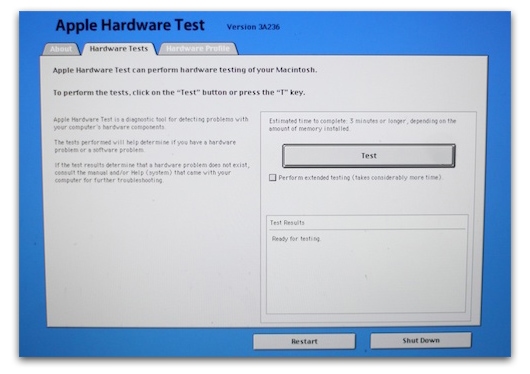 10

Downgrade Big Sur to macOS Catalina
If none of the mentioned steps work for you and your Mac is still running slower with the new update, you should downgrade your Mac to the previous macOS Catalina. Here is what to do:
Erase your Mac's hard drive first.
Reinstall macOS Catalina on your Mac.
Restore Your Time Machine backup from macOS Catalina.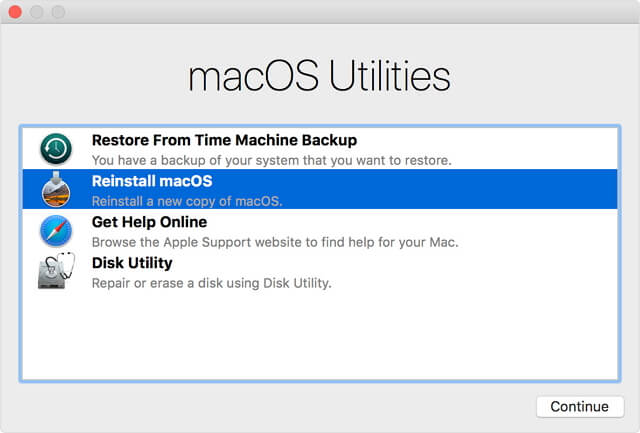 Conclusion
The new macOS BigSur is an apt update for Mac, but it might slow down your Mac. Don't worry, you can follow the above ways to improve Mac's speed after the Big Sur update. And Umate Mac Cleaner is our most recommended tool to speed up your Mac. It can make your Mac run much faster than before and get it running well. You can try it out first by downloading it free version below.