Deleting data from an iPhone can be time-consuming but it's often an essential part of enhancing your device's storage. This includes all data types - videos, photos, unused apps, and even your ringtones.
Fortunately, we've put together a guide for you to delete your ringtones efficiently. Follow one of our guides below to learn how to delete ringtones from iPhone.
2 Ways to Delete Ringtones from iPhone
All the following methods are available for iPhone X/8/7/6s/SE/6/5s/5/4.
Delete Ringtones from iPhone without iTunes
One of the best ways to delete ringtones from iPhone is to use iMyFone TunesMate. When you install this program, you'll get access to features such as:
Key Features:
Delete ringtones from your iPhone without any hassle.
Manage various data types including music, photos, videos, playlists, ringtones, etc.
Transfer data flawlessly between iOS and iTunes/computer.
Sync data to your computer without deleting the original data from your iPhone.
The best iTunes alternative on the market, transfer faster than iTunes.
Highly recommended by many professional software review webistes, such as Getintopc, Geekreply, tricksworldzz.com, etc.
Want to check out these features yourself? Download the free trial version of iMyFone TunesMate and you'll get to see what they can do.
Steps to Delete Ringtones with iMyFone TunesMate
If you're interested in using iMyFone TunesMate to discover how to delete ringtones from iPhone, follow these steps.
Step #1 - Open iMyFone TunesMate and connect your iPhone.
Step #2 - Click on Music tab and select Ringtones at the left side bar.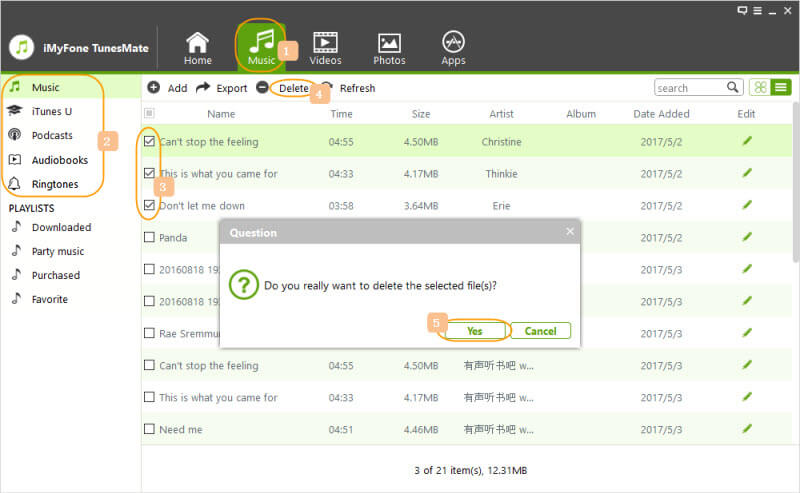 Step #3 - Select the ringtones you want to delete and click on Delete at the top bar. Confim this by clicking Yes.
After you follow these steps accordingly your ringtones will be gone. The biggest advantage to using iMyFone TunesMate is that you have the freedom to selectively delete ringtones instead of them all at once!
Delete Ringtones from iPhone with iTunes
On the other hand, you might want to use iTunes to delete ringtones from your iPhone instead. Although this won't give you as much freedom over ringtone management, it's always an option!
Steps to Delete Ringtones from iPhone with iTunes
Step #1 - Open iTunes and connect your iPhone.
Step #2 - Click the device icon at the top-left and select "Tones" from the sidebar.
Step #3 - Right-click on the ringtone that you want to delete and click "Delete from Library".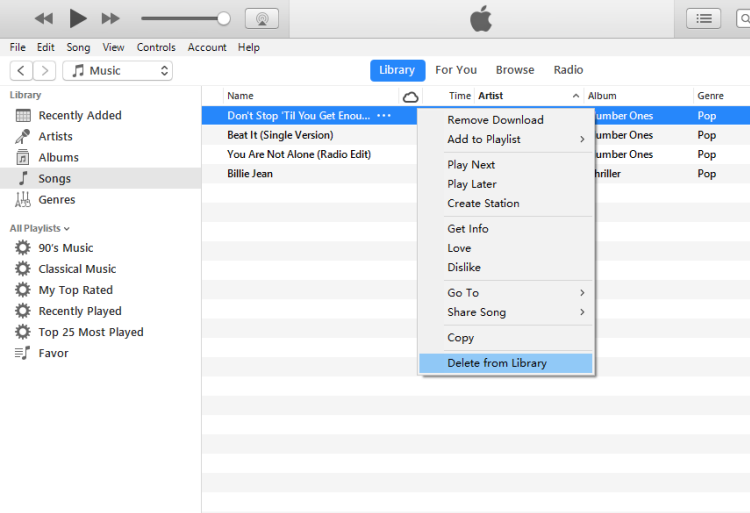 Step #4 - Repeat these steps to remove all the ringtones you don't want.
This might take a bit longer than if you used iMyFone, but it'll do the job just as well.
Bonus: Create Custom Ringtone without iTunes
Maybe you're interested in creating your own iPhone ringtone and if that's the case, we've got a solution for you to check out! iMyFone TunesMate takes things to the next level and as a leading iTunes alternative, it has a lot more features than iTunes does.
Customize your favourite songs and turn them into ringtones with ease.
Select a specific part of your favourite song that you want as the ringtone.
Supports fading in and fading out.
Save your ringtones straight to your iPhone or on your PC. (no need for iTunes!)
Much easier for ringtone creation than if you use iTunes.
Aside from these ringtone features, you can also use iMyFone TunesMate as a general iPhone management program. It can backup your photos, uninstall multiple apps at once, and manage music, photos, and videos.
Steps to Create Custom Ringtone
So, you're interested in creating a custom ringtone? Here's the guide that you need to follow in order to create a ringtone that you're happy with.
Step #1 - Download and install iMyFone TunesMate on your computer. Launch this program and connect your iPhone using a lightning cable.
Step #2 - Click on "Music" from the menu at the top of your display. Select "Ringtones" from the sidebar and then "Ringtone Maker".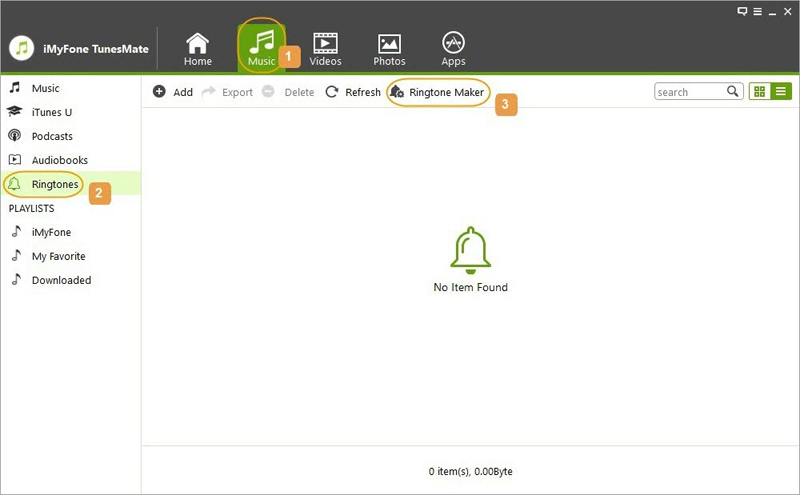 Step #3 - Choose either "Local Music" or "Device Music", and select the song that you want to turn into an iPhone ringtone.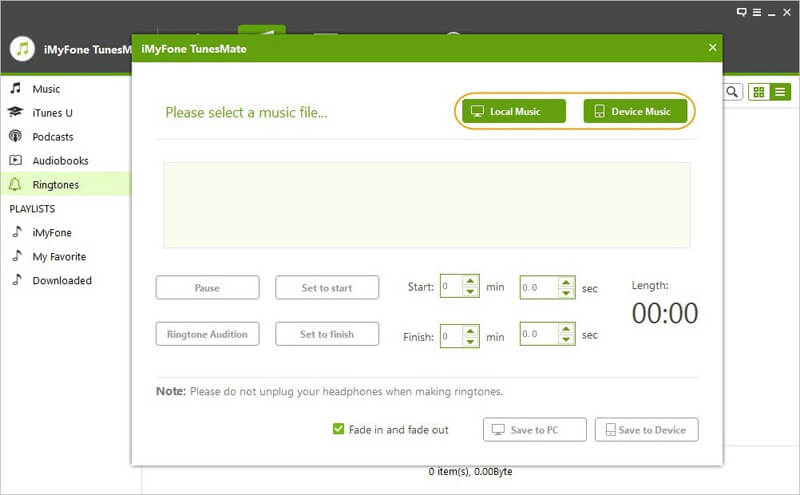 Step #4 - After you've chosen a song, use the tools shown on-screen to pick a specific part for the ringtone. You can click on the "Ringtone Audition" button to check whether your selection is correct.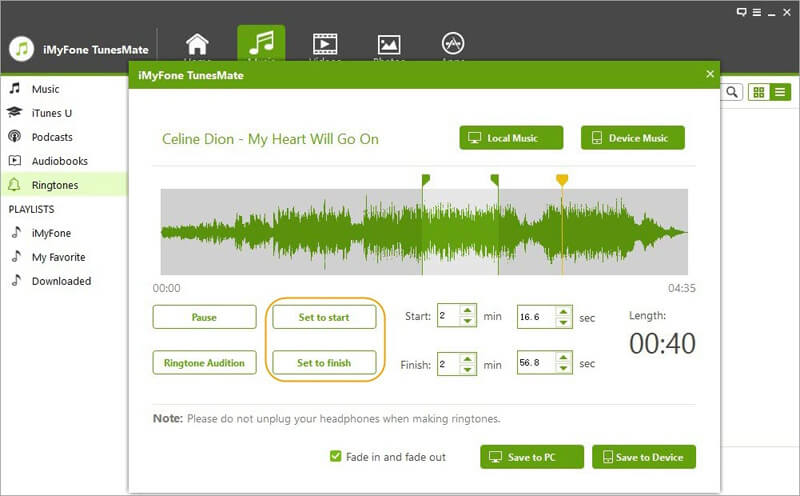 Step #5 - Finally, after much customization, click on either "Save to PC" or "Save to Device" and you're done!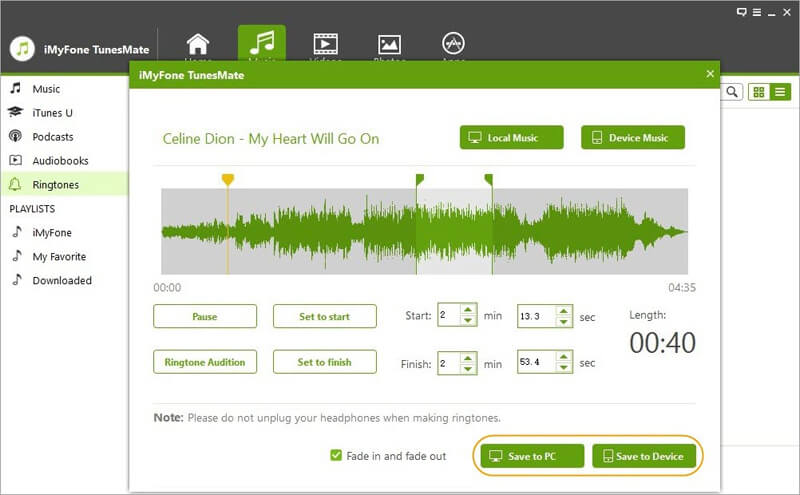 Note
Using iTunes to create a ringtone is much harder. It involves a lot of tedious tasks (such as changing the file extension several times) and ultimately, iMyFone TunesMate is a much more friendly option.