How to Fix No Sound on Instagram Video?
Category: Repair Files
3 mins read
How many times have you been scrolling through the latest Instagram videos of your favorite influencers only to discover the IG sound not working? Instead of losing your cool and getting frustrated with your phone, we have put together a few tips and solutions to overcome no sound in Instagram issues so you can enjoy your time on Instagram with the whole audio experience. Now, let's move on!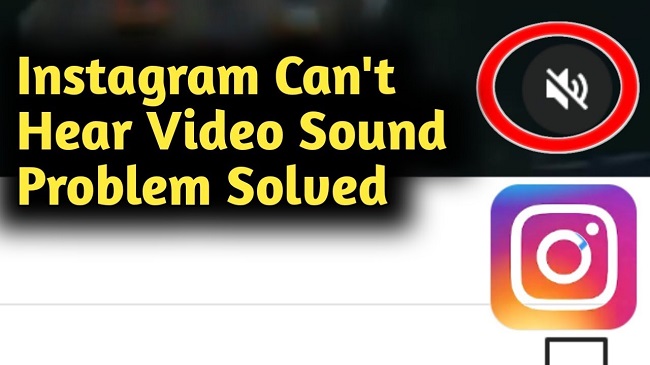 Repair broken, unplayable and blurry videos, photos and files with ease.
The Reasons Why No Voice When Watch Video on Instagram
Diagnosing the issues whenever you ask why can't I hear sound on Instagram videos is the first step towards fixing the problem. There are quite a few different causes below:
The user that initially posted the Instagram video may have forgotten or intended to upload without any audio included.
There could be a problem with the version of your Instagram app, like cache conflicts or an older app instance.
If you open Instagram through a web browser, extensions, third-party add-ons, and other features could affect your feed's audio.
The video could be corrupt.
6 Effective Ways to Fix Sound Not Working on Instagram
We have put together a list of the more effective methods we have found to solve the problem of IG sound not working. Take your time to move through this list and steps one at a time.
1

Ensure the Ring is Turn On

It may seem like a minor fix, but the reason your Instagram sound not working could be related to the ringer. The phone Settings may be changed during an app update that causes the audio to only work "when the ringer is turned on". To fix this problem:

Open the Instagram app on your phone. Then click "Profile" > "Setting".
Scroll down to the video settings. Select Sound and ensure the When Ringer is On is selected.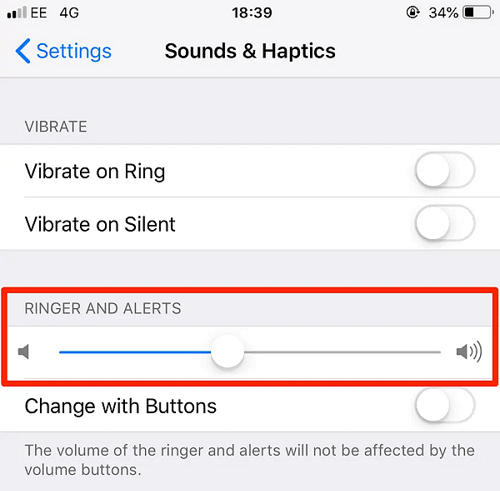 ---
2

Force Close Your Instagram App

Whenever your mobile device is overtaxed by too many open apps or a large amount of data taking up the cache, you may need to complete quite the Instagram application to reset it. Releases any computing resources on your device, and is forced to close Instagram App. Wait for one or two minutes and open it again.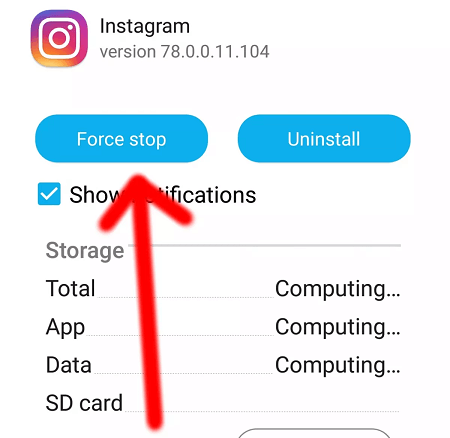 ---
3

Update Your Instagram to the Latest Version

The latest app version can help solve many bugs and software conflicts in the mobile device. That is why so many developers and companies issue updates. So your Instagram sound not working could be as simple as needing to update your app to the latest version.
For iOS
Open either Google Play Store or Apple Store, and tap on the Profile icon.
Scroll to see any pending updates, then tap on Update next to the Instagram App if any are present.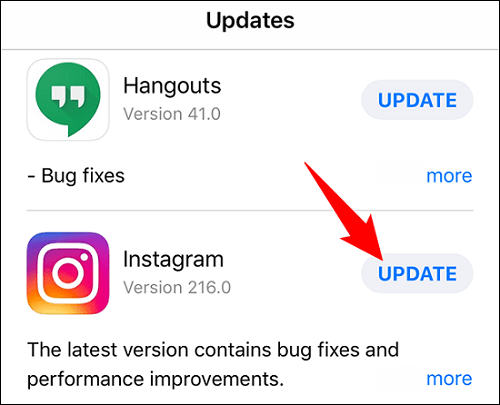 For Android
Tap on Manage apps & devices, look for the Update Available for your Instagram, and tap Update.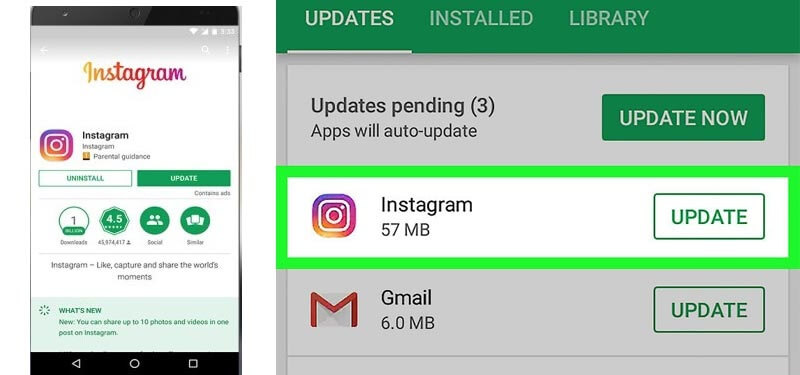 ---
4

Clear Instagram App Cache

Clearing the cache is an easy way to fix many apps errors. See how to operate below:
For iOS
Go to Settings > General > Storage, and find Instagram.
Then tap on "Clear Cache".
For Android
Go to Settings > Apps > Instagram > Storage. Then tap on the Clear Cache button.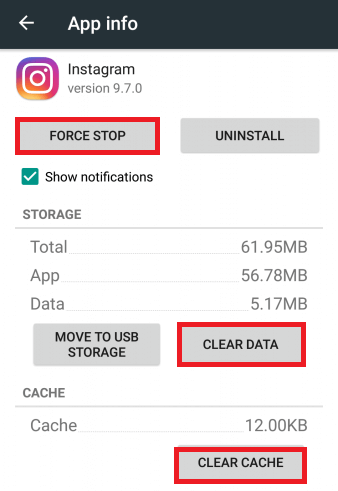 ---
5

Reinstall the Instagram App

If none of the other fixes to your IG sound not working have resulted in a repair, you may need to try removing and reinstalling the Instagram application. The good news is all of your data is stored in the cloud with Instagram, so it will be there when you log back into a freshly installed app.
For iOS
On the Home screen, tap and hold the Instagram app icon until it shakes.
Tap on the "x" in the corner to delete the app.
Visit the App Store and search for Instagram and install the app. Then log into your account.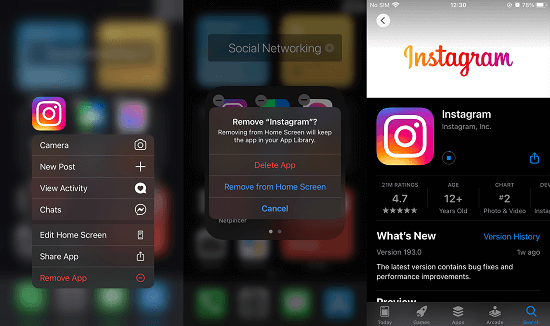 For Android
Go to Settings > Apps > Instagram > Uninstall.
Go to the Google Play Store and install Instagram.
Log back into the application.
---
6

Reboot Your iPhone

If your device is overtaxed by the operations, games, or other applications at the same time, it can cause issues, including the sound not working on Instagram. Give your device a break by rebooting your phone. Simply press and hold the power buttons to power off and then do the same to power back on after about a minute or two.
Fix Sound Not Working Issues with Third-party App
If you don't want to solve the problem of no sound in ins by manual operation, then we recommend that you use a third-party tool. Here, we strongly recommend iMyFone UltraRepair to you, which is a powerful media problem repair software that can help you repair blurry pictures, videos, files, etc., with only 3 simple steps. See how it is used: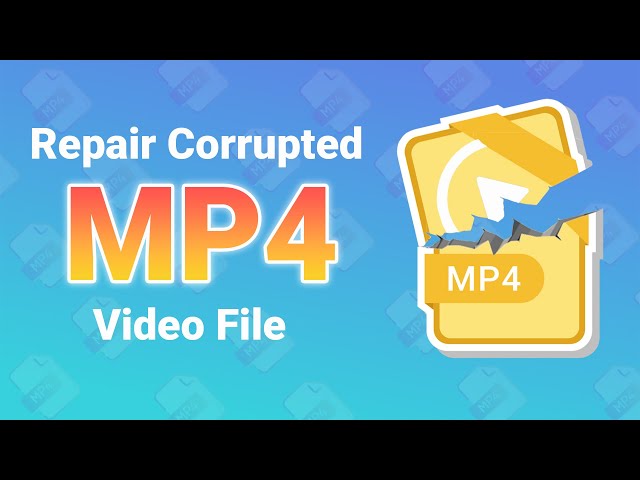 Step 1. Download and install UltraRepair on your PC and upload the video that has no voice.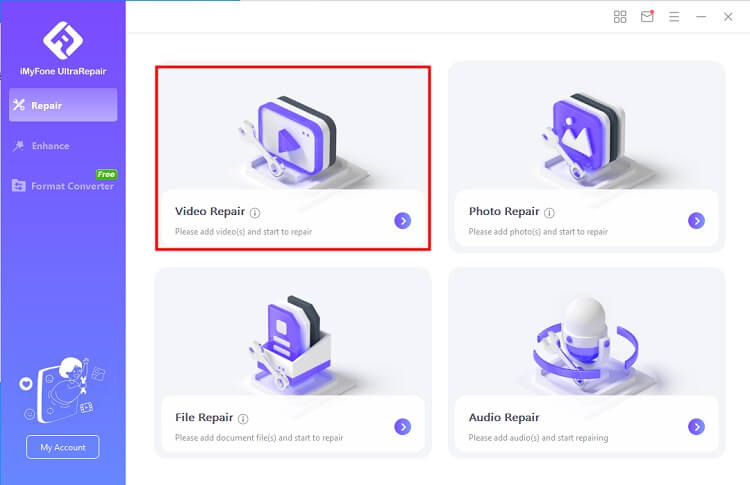 Step 2. Click Repair button to start to fix the no voice video.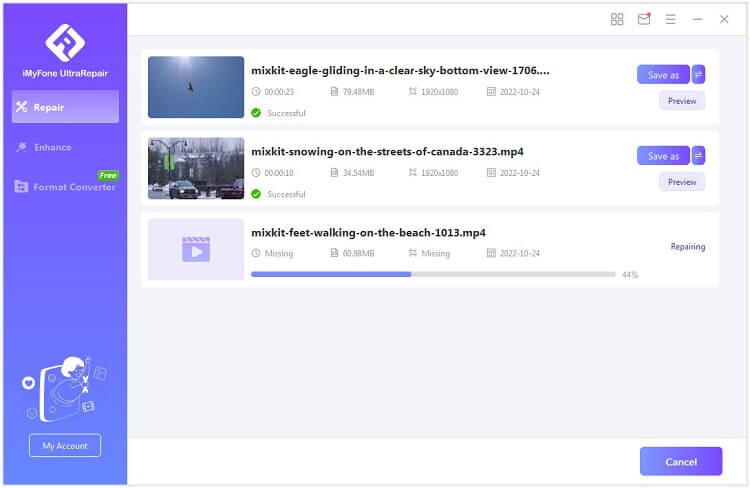 Step 3. After a while, the broken video without sound can be fixed. Now you can save the repaired video and check it!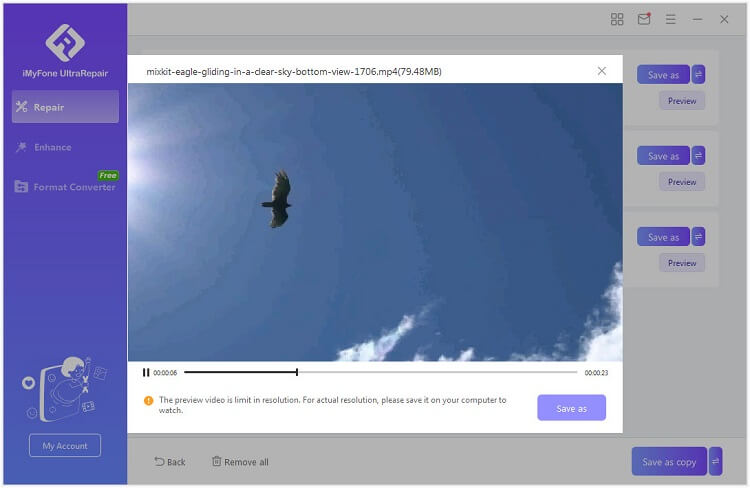 How to Post an Instagram Video Without Sound?
Sometimes you want to share a great update about your life, but you do not want the audio included in the video. Instagram has an easy solution to this problem that allows you to create content for your custom needs! Let's see how to post an Ins video without sound below:
In Instagram, tap the Plus button at the bottom to make a new post/story.
Select the video you want to share, and tap on the Next button.
Click on the Speaker Icon at the top of the screen to turn off the sound. The icon should change to reflect this choice.
Upload your content with any tags or comments.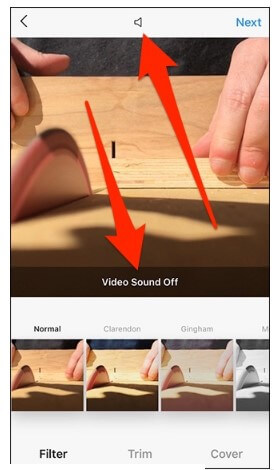 Conclusion
Instagram is a fantastic social media platform that lets us keep up with friends, family, and influencers. We all want the entire experience and not have to deal with sound not working on Instagram. Following the steps and methods, we have provided should get you back on track to enjoying all the new content you see on Insta. Try iMyFone UltraRepair if you don't want to fix the issues manually! Happy scrolling!