How to Fix TikTok Lagging Video?
Category: Repair Files
1 min read
TikTok is one of the most popular video-sharing apps out there. It's an addictive app; if you're on that app, you might face your TikTok videos lagging.
When the TikTok app lags, the videos you record will suddenly stop playing. It will not play even though it has been buffering for a long time, no matter how many times you try to tap your screen and pause the recording. If this problem happens, we can help you fix the TikTok lagging video on your Android or iOS phone.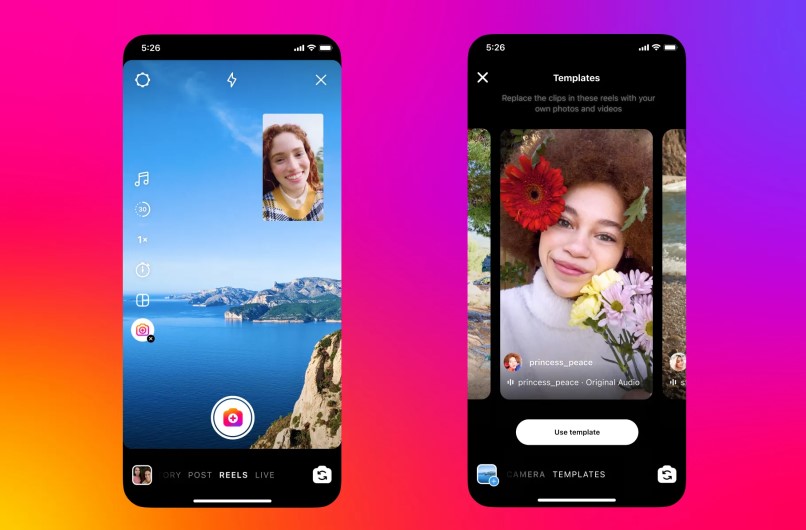 Free download iMyFone UltraRepair to fix broken videos or files.
Part 1: Why are My TikTok videos lagging?
Lag is a common issue with TikTok, and several factors can cause it. Some of them are written below:
Out-Dated Device: When you're having difficulties playing videos on any platform, the first thing you should look at is your device. Using an outdated or low-end smartphone, the TikTok app may struggle to perform properly, resulting in video blurring and lagging.
Apps in Background: While using TikTok, you may have other applications running in the background, putting an additional burden on your device and causing it to overheat or collapse.
Unstable Internet: Another major cause of TikTok video buffering or lagging troubles might be an unstable Internet service. For the TikTok videos to operate, load, and play properly, you'll need a steady Internet connection with no significant downloads or background activities.
Part 2: Fixes TikTok Lagging Video Issues
Here are some ways you can follow to get rid of the TikTok Lagging Video Issue. Make sure to follow the instructions carefully.
1

Clear the Caches of the TikTok

Many users experience TikTok lag as a result of watching too many videos. As a result, TikTok accumulates additional caches on your mobile device. As a result, you must clear the cache for TikTok to work efficiently on your phone. To accomplish this:

Open the TikTok app and select the "Me" option. Then, go to your profile and click the three dots to access TikTok settings.
Select Clear Cache from the menu selections. Relaunch the TikTok app to see if this resolves the lagging issue.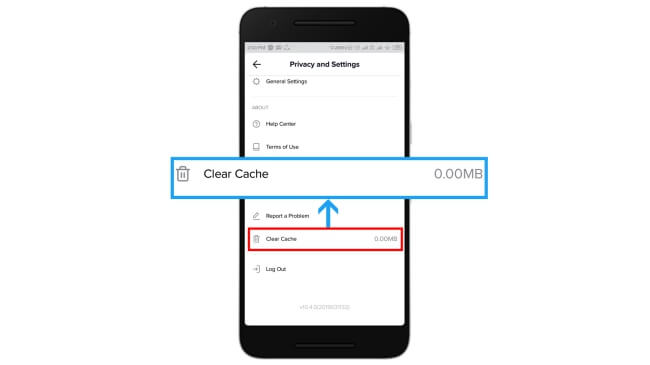 2

Updating TikTok

App developers offer regular app updates to ensure that they are optimized for all devices and that bugs are fixed. If you haven't updated TikTok in a while, give it a shot and see if the app's performance is better.

To upgrade TikTok on iOS, follow the steps below:

To begin, navigate to your device's App Store. And go to your profile and search for TikTok.
Finally, click the Update option to install the most recent version of the software.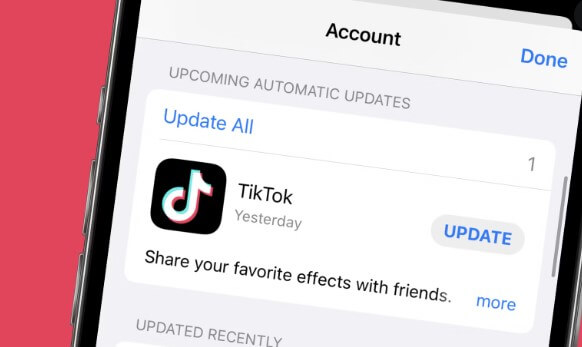 To upgrade TikTok on Android, follow the steps below:
Tap Google Play Store in your app drawer to open it. Then select your profile and the Manage Apps & Device option.
Then click the Update icon next to TikTok to install the most recent version. And return to your profile after the update and check whether TikTok is still slow.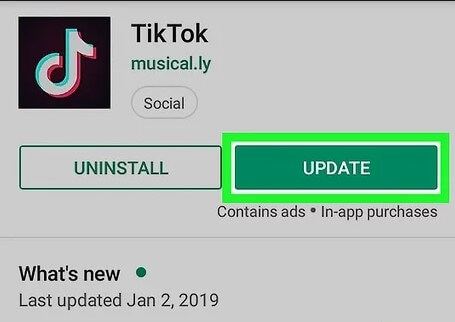 3

Restarting iPhone

If you are still facing the issue, your iPhone might still be experiencing a software issue. Minor software issues and malfunctions can be fixed by restarting your iPhone. Depending on the model of your iPhone, you can restart it in one of two ways:

iPhone 8 and earlier: Hold down the power button until the words "slide to power off" display on the screen. To turn off your iPhone, swipe it from left to right. To restart your iPhone, press and hold the power button one more.

iPhone X or later: Hold the volume and side buttons until "slide to power off" displays on the screen. Swipe the red and white power symbol from left to right to switch off your iPhone. To restart your iPhone, press and hold the power button.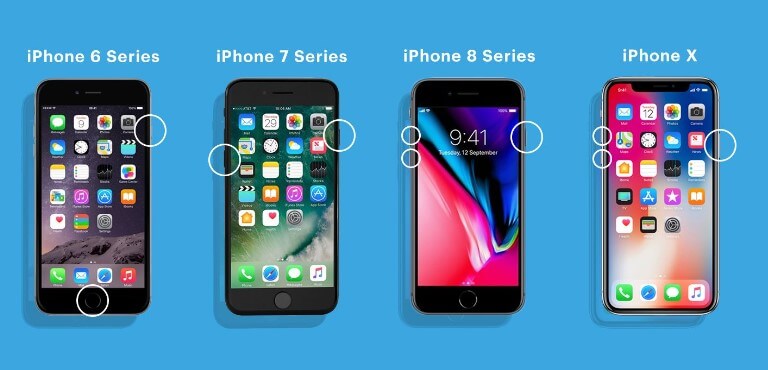 4

Connect with Well-condition Network

A sluggish internet connection may also prevent your device from loading TikTok videos. To rule out this possibility, we recommend doing a speed test on any speed-checking website to determine your network's current capacity.

If you are not receiving the speed specified on your subscription service, try restarting your network router or modem to reconnect to your ISP.

After that, run another network test to see if the problem has been resolved. If not, contact your service provider and let them handle the matter.
5

Force Stop the App

TikTok uses memory and storage, so if your device doesn't have enough of either, it will overheat and become unresponsive. The videos on TikTok may therefore remain buffering or cease loading.

To disable any background processes for the TikTok app in this situation, we advise you to force stop and close the application. Additionally, quickly restarting the software may fix any short-term problems while beginning a fresh experience on the platform. Here's how to do it.
iOS
Open the Application Manager on your device in iOS First.
The TikTok app may be found and moved up, down, right, or left to disappear from the app bar.
Android
Go to Settings > Application, and locate TikTok in the list of applications and choose it.
Click the Force Stop button present on the app's info page.
6

Reboot Router/Modem

The TikTok app may undoubtedly have a lot of lag difficulties due to a broken WIFI network. As a result, you must ensure the WIFI signal strength and speed are at their best.

Unplug your modem's power cord from the main power source to accomplish this. Reconnect the power cord to the main power outlet once three minutes have passed. Connect your device to the Wi-Fi network after a little delay. You can see that your TikTok app is currently lag-free.
Bonus Tips: How to Fix Downloaded TikTok Lagging Video?
If you want to fix tiktok lagging video after downloading, you can try a third-party app! Here we recommend iMyFone UltraRepair to you! It's a powerful file repair software to help you fix any corrupted picture, videos, files in batch! Get more features about it below: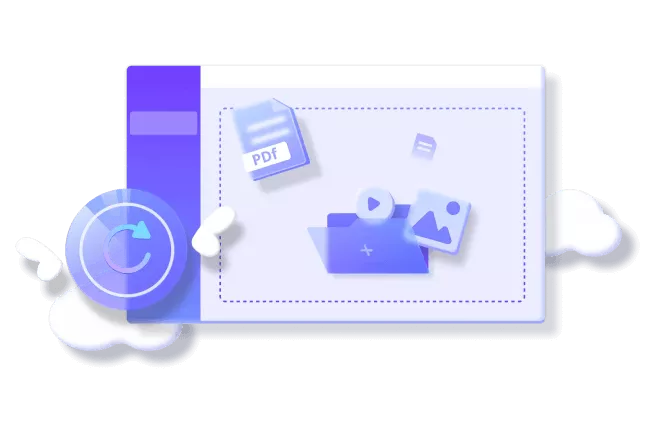 iMyFone UltraRepair
Only need 3 simple steps to fix broken files.
Support the latest Windows 11 & macOS 10.15 & Android version.
One-stop solutions to fix any damaged/corrupted files.
Enhance videos or convert video to any other formats.
See how to repair tiktok lagging video
Step 1. Download and install UltraRepair on your PC, and click "Add Video" option on the screen. Then you can upload the broken video.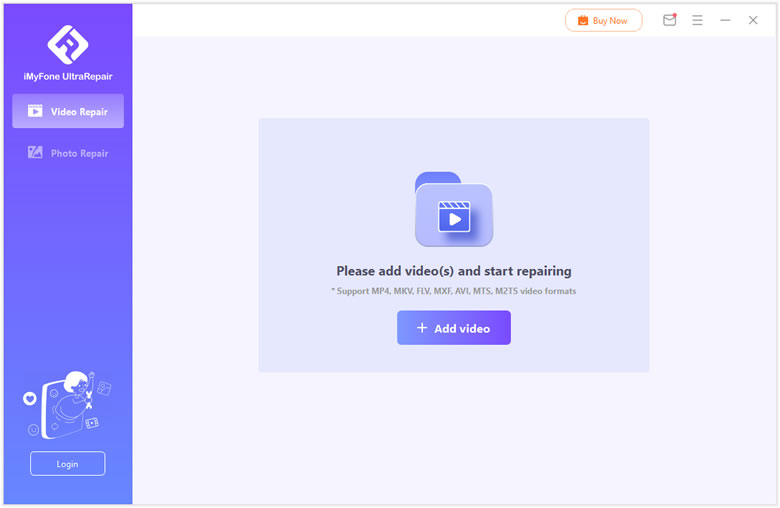 Step 2. After the uploding procession complete, click "Repair" button to start the fixing process.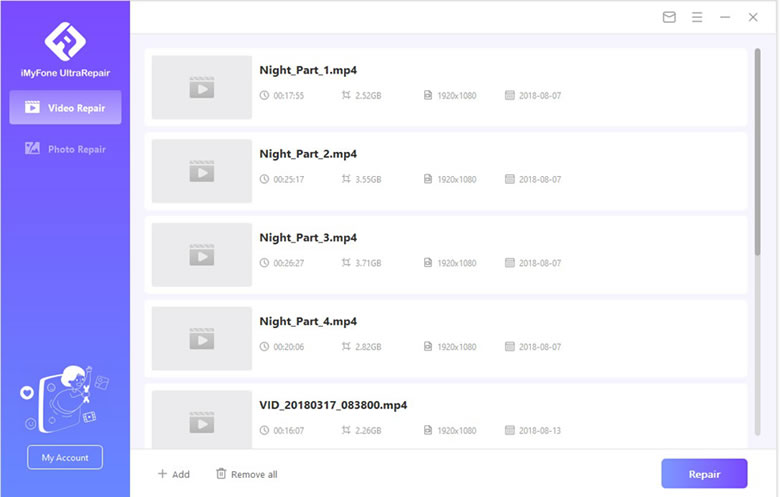 Step 3. Keep waiting for the procession complete, and you can click "Save All" button to save all repaired videos.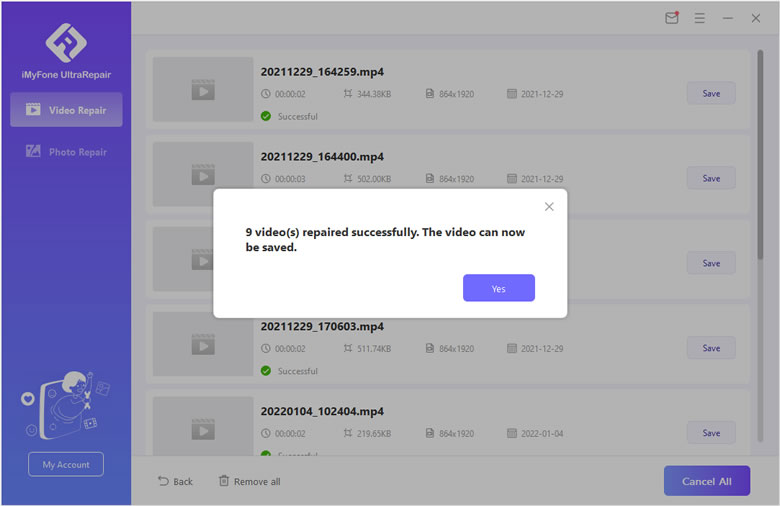 Conclusion
Good news to all you TikTok lovers out there! Your video will not be ruined by lagging issues anymore. You can fix TikTok lagging video using the methods described above. The best one is to use iMyFone UltraRepair, which will make things easier for you. And, if you encounter any problems or want more ideas on how to repair your video from lagging issues, you can drop a comment below this article, and we will come back with a solution as soon as possible. Good luck!