Question
I downloaded a video from the internet, but there's no sound every time I play it. Can someone help fix this? Why isn't my android phone playing video sounds?
If you're facing the same concern, you're not alone. According to several reports, the loss of audio is, in fact, one of the significant problems that android users run into.
It could mean not being able to hear a video you recorded or losing audio over a downloaded video. Many users also report being unable to play voice notes on their phones. However, there are a few simple steps on how to fix it. Before we get into those, let's try to understand the issue.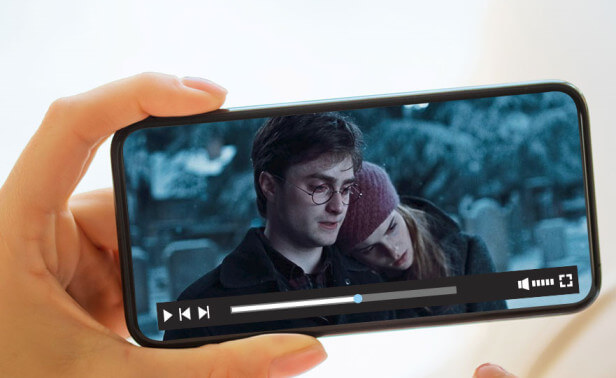 Part 1. Why Can't I Hear Videos on My Android Phone?
Understanding the root of the problem can help you deal with it better! Here are a few reasons why you might be facing this issue:
When people can't hear audio on their phone, it's simply because of tampered settings. Either the volume might be turned down, headphones plugged in, or Do Not Disturb mode might be activated.
Your Android or App Isn't Updated
If you haven't upgraded your Android to the latest available version or updated the app you're using for the videos; you might experience glitches such as not hearing sounds on your phone.
Unnecessary Cookies and Cache
Some cookies and cache may hinder your phone's performance by obstructing the sound on your android phone, leading to a loss of audio.
Your video or audio files can often corrupt, losing valuable information and accessibility.
Over time, dust and debris may accumulate in the speakers of your Android phone, causing you not to hear videos on your phone. Alternatively, you may have dropped something over the speaker, and while it looks clean on the outside, the debris may have stayed!
Part 2: Methods to Fix No Sound on Videos on Android
Here are a few things to try to fix this issue. If one doesn't work, try the next.
01

Re-Check Basic Settings
First and foremost, hop onto the settings section on your phone, and ensure everything is in place. It entails checking the volume button and ensuring no activated silent or Do Not Disturb mode.
Then check the settings for a particular app that causes sound loss when hearing videos.
Finally, check your device isn't connected to any external speaker via Bluetooth.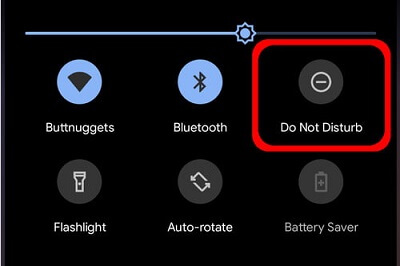 02

Factory Reset Your Device
Factory resetting your Android device is a quick and easy way to eliminate all glitches!
To begin with, try rebooting(Restarting) your device. Whether the issue may be in the app or your Android software, reboot your device to see if you can fix the no sound issue on your phone.
If rebooting doesn't work, go for a complete factory reset to remove any existing cache and cookies. You'll also be asked to upgrade your Android when resetting, helping get rid of further glitches.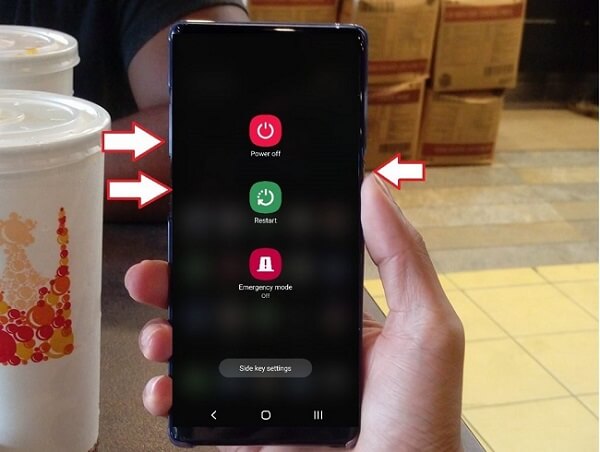 03

Test The Device Hardware
If your android phone plays absolutely no sound, the hardware is faulty.
Try to recall any events in the past few days wherein you may have dropped something on your phone or dropped your phone into something. In either case, your best bet is to take your phone to a professional who can inspect the speaker by opening up the phone.
Doing so will reveal any residue or dust, which can be cleaned and fixed to fix the no sound issue on your Android phone.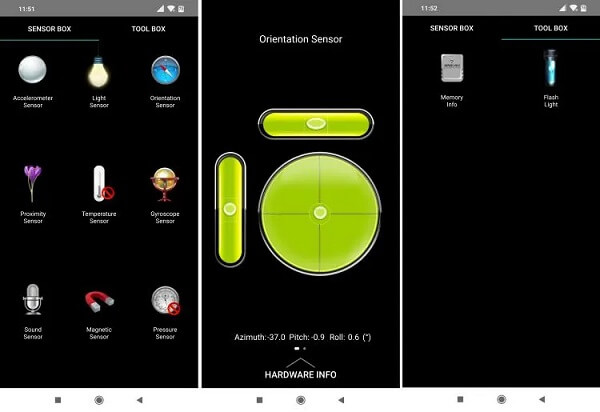 04

Fix Quickly With A Reliable Third-Party App - UltraRepair
If you're looking for an easy fix, iMyFone UltraRepair is a safe tool to help you repair the audio issues with your Android phone. In just three simple steps, the app identifies problems of inaccessibility and incompatibility and fixes them all!
It's a one-step cleanup for your Android device to eliminate all the issues your videos may be facing.
iMyFone UltraRepair - Repair No Sound Video
Support repair no sound video in batch.
Only 3 simple steps to repair corrupted videos.
Repair broken video with a high success rate.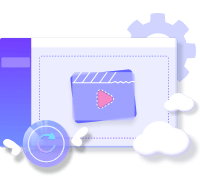 See how to repair no sound video with iMyFone UltraRepair
Step 1. Download and install iMyFone UltraRepair on your PC. You can download the program by clicking the Try it Free button below. And click Video Repair option on the home screen.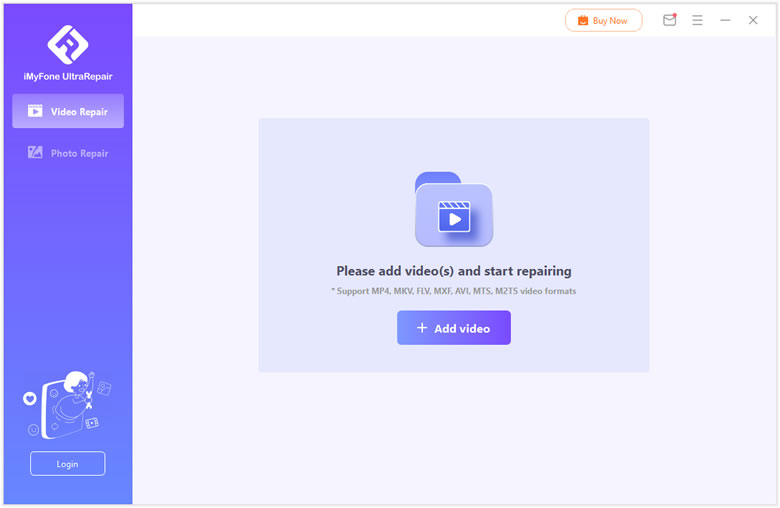 Step 2. Upload the no sound videos you want to repair, and click the Repair button to start the program.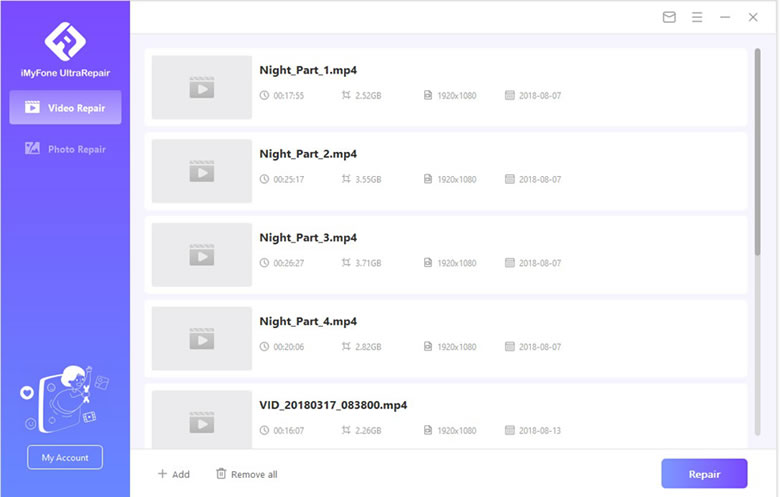 Step 3. Then you can save the repaired video on your PC by tapping the Save All button.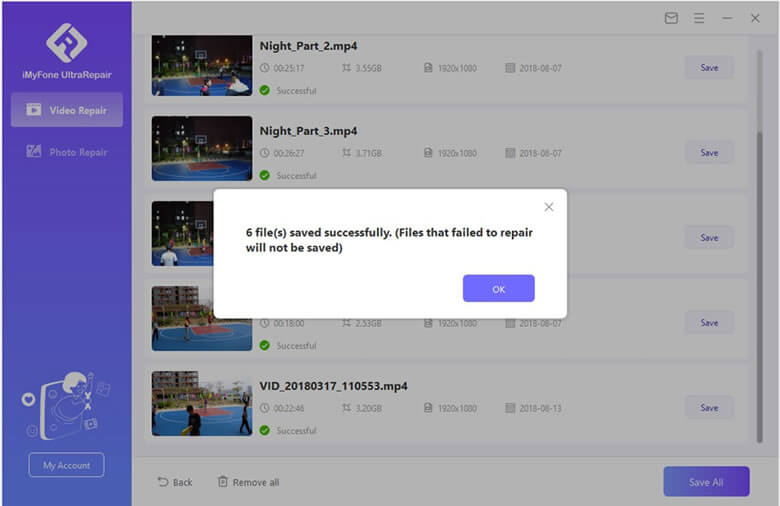 Part 3: Ways To Prevent Videos With No Sound Issue in Android
Once you've managed to fix this issue, remember to be extra cautious the next time so that you don't experience the same. Here are a few things you can do to prevent losing sound in your Android issue.
Always download trusted third-party apps to prevent your Android device from catching malignant viruses or cache.
Don't experiment with the settings on your phone unless necessary. Keep your phone locked when not in use to avoid accidental setting changes.
Delete unnecessary apps, files, and documents so that you don't exhaust your memory. A phone that is full on memory results in a greater degree of glitches.
Warming Up
We mainly show you the reasons, solutions, and preventive measures for video playback without sound on Android phones in this post. Choosing the third-party tool iMyFone UltraRepair is the easiest way to slove this problem, try it through the free trial button below! If you have any questions, you can always contact us!