Top 4 TikTok Photo Enhancers to Edit Photos Easily
Category: Repair Files
6 mins read
Looking for a high-quality TikTok photo enhancer to make your photos attention grabbing?
There are many TikTok photo enhancer apps you can use to make your photos look more attractive and stylish. With these apps, you can easily add effects, filters, and frames to your photos to boost your brand or project. This article will discuss the top 4 TikTok photo enhancers you can use to edit your photos easily and wow your followers.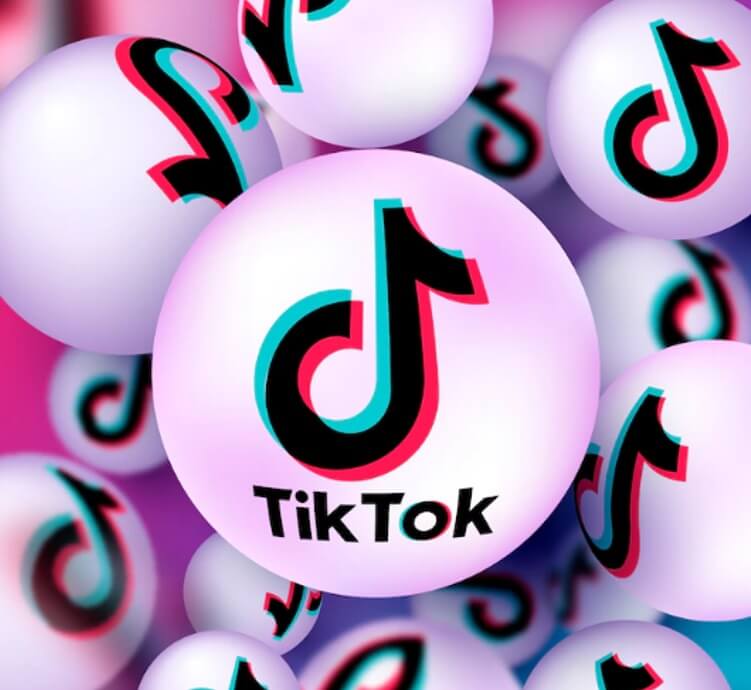 Enhance and repair blurry or low resolution photos without losing quality.
When Do You Need TikTok Photo Enhancer/Photo Editing Hack?
If you are into TikTok or are thinking about getting into TikTok, you know that editing your photos is a must. You can't just post any old photo, you need to make sure it's perfect for your audience!
So, when do you need a TikTok photo enhancer or photo editing hack? Well, there is no real right or wrong answer to that question. It really depends on what you are trying to achieve with your photos.
If you are just trying to make them look better for your personal TikTok account, you can probably get away with using a few basic hacks. But if you are trying to use TikTok for business purposes, you will need to use more advanced photo editing techniques to make your photos stand out from the crowd. TikTok photo enhancer apps are also incredibly helpful if you want to follow trends that involve using editing techniques or attire to produce original final products.
The Best TikTok Photo Enhancers to Take It Up a Notch
There are a lot of photo enhancer apps out there, but not all of them stand equal in terms of work quality. When it comes to TikTok, you want an app that will grab viewers' attention instantly. That is why we have put together a list of the best TikTok photo enhancer apps that are bound to get the job done.
1

iMyFone UltraRepair

The best TikTok image enhancer on our list is unquestionably iMyFone UltraRepair. No matter what your style is, this app will help you take your photos to the next level. From filters to exciting editing tools, it has everything you need to make your photos look amazing.

It has some fascinating features that can completely transform your outdated photos. This expert-level photo editing program fixes blurry pictures flawlessly and can improve picture quality in any situation. Additionally, it offers a face model to make your face flawless and colorizes black-and-white photos to instantly revive old pictures.
2

The Video & Steps to Enhance Photos with iMyFone UltraRepair

To successfully enhance your image, follow these simple steps:

Step 1. Once you have downloaded the UltraRepair, open it and browser to Picture Toolbox, then click on any one of the four options.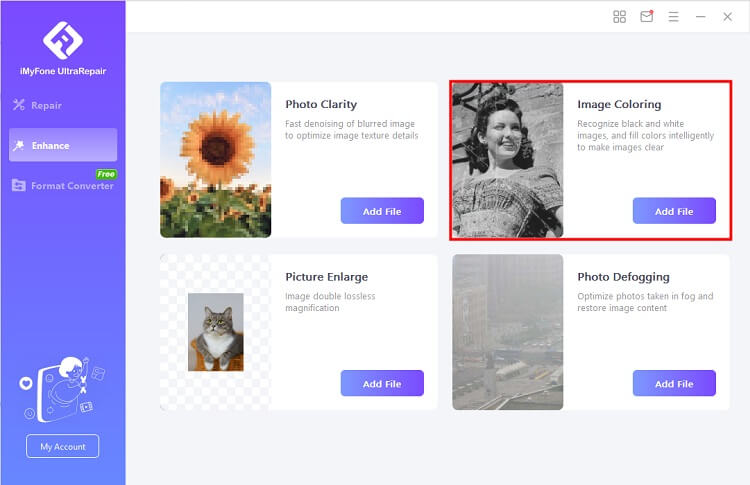 Step 2. Select the image(s) that needs to be enhanced.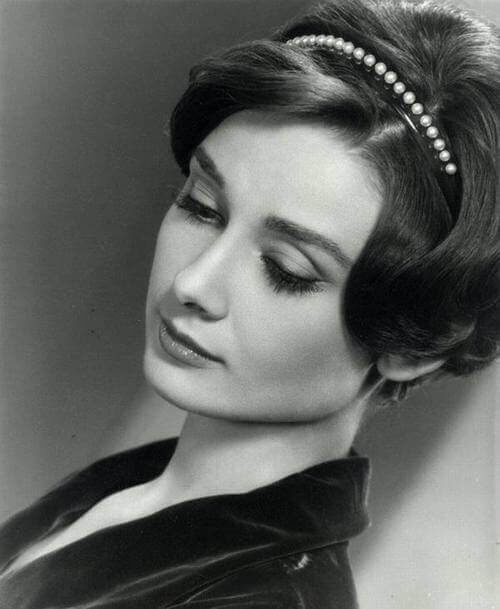 Step 3. When it's finished, save the repaired image wherever you want. It is that easy.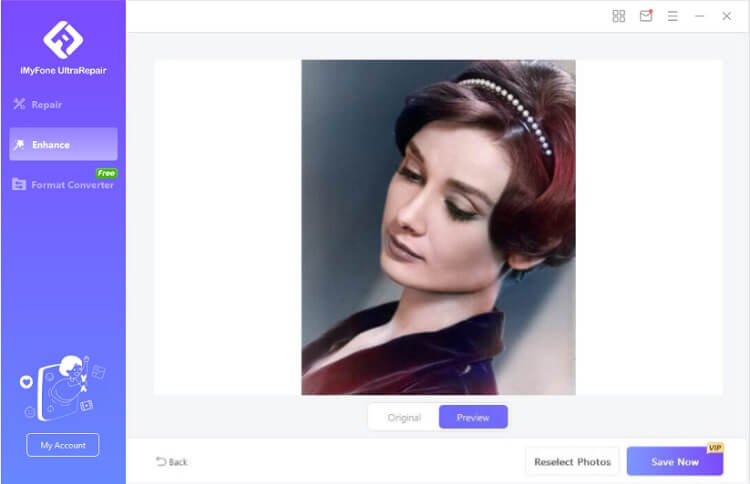 Other Common TikTok Photo Enhancers to Edit Photos
Multiple photo quality enhancer software options available on the market can help you edit and enhance any type of image. Here is a list of some common TikTok photo enhancers you can compare and choose the best one based on your needs.
1

Use iPhone Settings
---
TikTok users have been obsessed with the new trend of enhancing photos with iPhone and editing them into videos. Millions of people have watched these edited videos on the well-known platform. The TikTok iPhone photo editing hack entails turning up the contrast and brightness, editing and then bringing them back down.
Steps to Enhance Photos with iPhone Settings
In just 5 easy steps, you can use the popular iPhone TikTok editing hack:
Step 1. Select the image you want to edit from the camera roll on your iPhone (also known as the photos app). Click Edit in the top right corner after that.
Step 2. Select Exposure from the editing dock's right-hand navigation. After that, increase Exposure to 100.
Step 3. Switch to Brilliance and increase the value to 100.
Step 4. Scroll down and change Highlights to -35. Edit the following settings for the rest:
Set Shadows to -28
Set Contrast to -30
Set Brightness to -15
Set Black Point to 10
Set Saturation to 10
Set Vibrancy to 8
Set Warmth to 10
Set to Tint to 39
Set Sharpness to 14
Set the Vignette to 23
Step 5. Afterward, return to Exposure and Brilliance and set them both to 0. Then voila, your image is enhanced!
2

Cutout Pro
---
Cutout Pro is a photo editing tool that provides the best photo enhancements currently on the market for super enlargement, portrait enhancement, old photo repair, and denoise, sharpening, and upscaling.
Utilizing cutting-edge technology, they have made it quicker and simpler to upscale photos without compromising photo quality. With this image enhancer, you can quickly and easily fix pixelated, blurry, and low-quality photos for printing, social media, advertising campaigns, presentations, and more.
Steps to Enhance Photos with Cutout Pro
Step 1. To enhance your image, simply upload it or paste it from the clipboard into the software.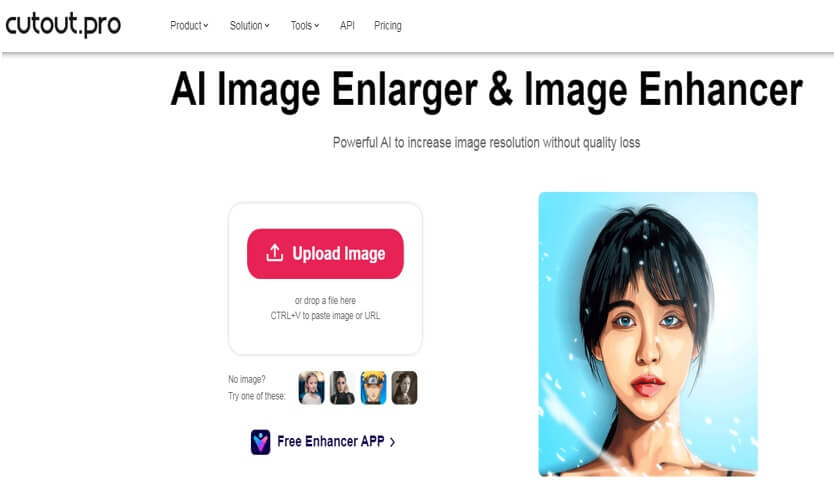 Step 2. The service will then automatically optimize the photo.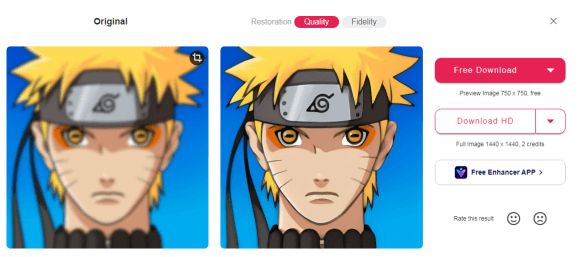 Step 3. Click Download to save the enhanced image for use in your next TikTok video.
However, keep in mind that there aren't many customization options, and you can only crop the image to your liking.
3

Let's Enhance
---
Let's Enhance is a deep-tech AI business that creates end-to-end imaging solutions for photo optimization and enhancement. This AI editor automatically increases image resolution without reducing the quality. You can free up time for creative tasks and let AI quickly improve low-quality images.
Steps to Enhance Photos with Let's Enhance
You can upscale anything, from old photographs to digital art, from portraits to landscapes, and from logos to product images, in these five steps:
Step 1. Choose the image you want to upscale and wait for it to upload.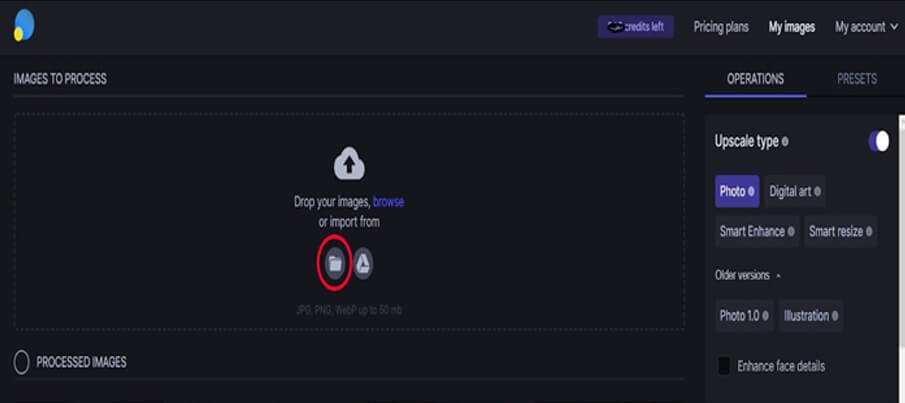 Step 2. The Upscale type category is in the right panel. There are four main upscale types and two legacy versions available.
Step 3. Next, choose one of the 4 options: Photo, Digital art, Smart Enhance, or Smart Resize.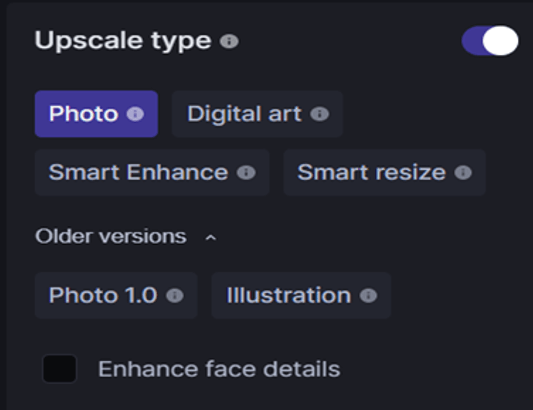 Step 4. Opt for an upscale size. You can select Auto or Custom and select the upscaling size depending on the type of image.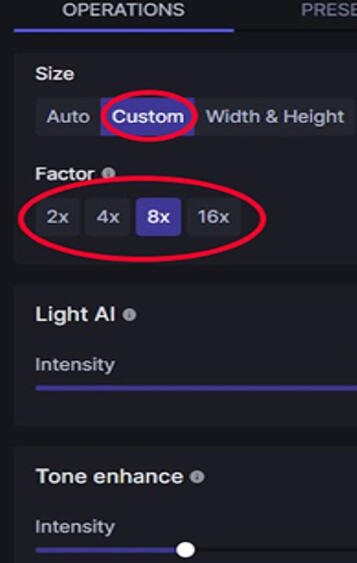 Step 5. Use additional options, such as light AI, tone enhancement, and color enhancement, to improve the other aspects of the image. These sliders can be adjusted to add various levels of enhancement to your image.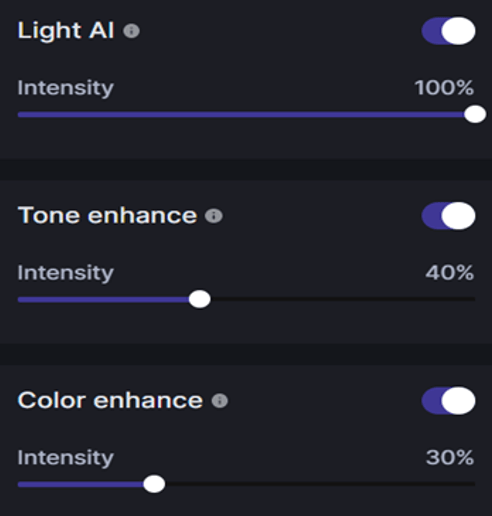 Step 6. To start upscaling and saving your image, click the Start processing button in the dashboard's bottom right corner.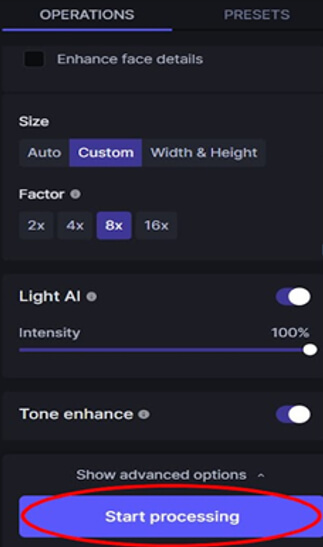 FAQs about Enhancing TikTok Photos
Q1. How can I brighten up a photo?
There are a few simple ways to brighten up a photo if it appears too dark or lifeless. Start by fiddling with the levels or curves in your photo-editing software. This will help to improve the overall brightness of the image.
Increasing the exposure is another way to make a picture appear brighter. The lightest areas of the image will become even lighter as a result, which may help the image appear more vibrant. You can finally give the scene a little more light using a white balance adjustment.
---
Q2. Where is the enhance option on TikTok?
The Enhance option is used to improve the quality of your videos, and it can be found in the Settings menu. To access the Settings menu, tap the three dots in the top right corner of the screen. From there, tap Enhance.
Keep in mind that the Enhance option is only available on iOS devices. If you are using an Android device, you will need to use a different method to improve the quality of your videos.
---
Q3. Should I use enhancements on TikTok?
It is ultimately up to you to decide whether or not to use them. However, there are a few things to consider if you intend to use enhancements. Enhancements can help you make your videos more engaging and visually appealing. They can be a great way to add some pizazz to your videos if used wisely.
However, keep in mind that TikTok is, first and foremost, a social platform. This means that your videos should focus on you and your brand rather than the enhancements.
---
Q4. What are the TikTok editing hacks and the difference between TikTok photo enhancer?
The TikTok editing hack is all about making your videos look their best by using the right editing tools and filters. TikTok Photo Enhancer, on the other hand, is an editing tool that allows users to improve the quality of their photos. This tool can be used to improve the brightness, contrast, and saturation of photos. It also allows users to apply filters and effects to photos.
Conclusion
There are a lot of great photo enhancer software programs out there, but our top pick is iMyFone UltraRepair. It's easy to use and has a ton of great features. If you are looking for a photo enhancer software program to use for your TikTok photos, we highly recommend iMyFone UltraRepair. It has all the features you need to make your videos look amazing and gain millions of likes!