If you can't remember your PIN, you have a shattered Android screen, or your phone screen just went blank without any obvious reason, it is worrying to find yourself in these difficult situations, and you are unable to unlock your Android device due to the dead screen issue. The phone becomes similar to a brick, and you feel like there's nothing you can do about it. By reading this article, you will learn safe ways of unlocking your Android device.
iMyFone LockWiper (Android) - Best Way to Unlock Android Device with Dead Screen
iMyFone LockWiper -  Android Lock Screen Removal is the best tool to use when locked out of Android phones. Other solutions will be discussed, but LockWiper (Android) makes the unlocking process effortless as it does all the hard work. All you need to do is clicking a few buttons, and your phone is unlocked.
Some of the Features of This Fantastic Tool Include:
Easily unlock Android phone screen that is locked, broken or with dead screen issue.

Completely remove screen lock devoid of password.

Capable of bypassing all Android screen locks including pattern, PIN, password, fingerprint and face lock.
How to Unlock Android Device with Dead Screen via iMyFone LockWiper (Android)
Step 1: Download, and install iMyFone LockWiper in your PC. Launch the application and click on "Start" to begin.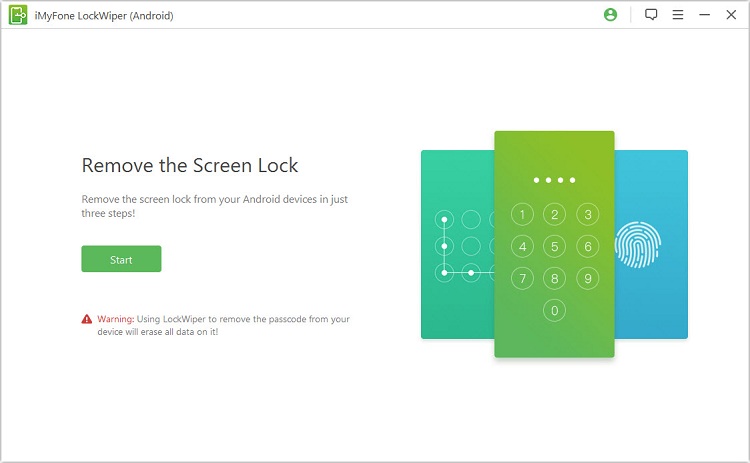 Step 2: Your device information will be displayed automatically when your mobile device gets connected to your PC via a USB cable.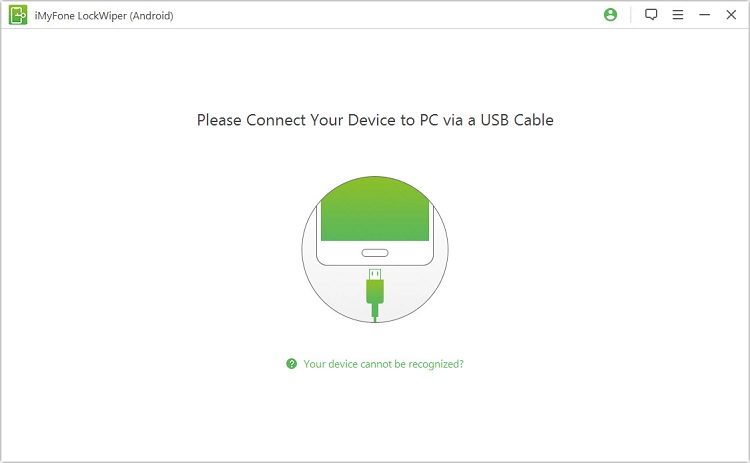 Be sure the information displayed is correct before you click on "Start Unlock" to continue.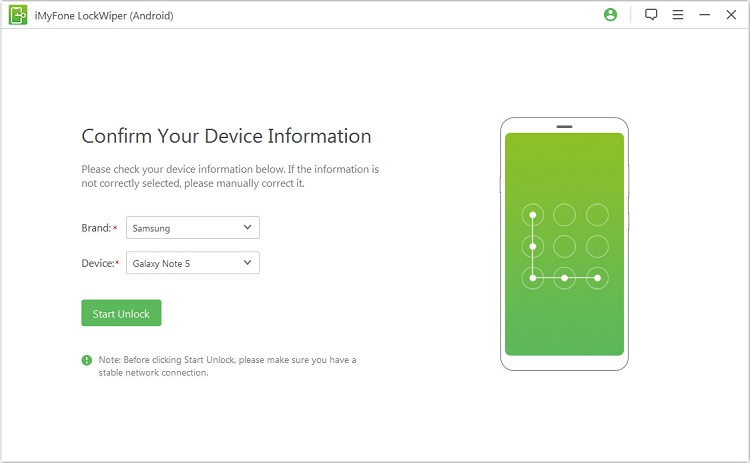 Step 3:   Please wait a moment for the program to download and send data package to your phone.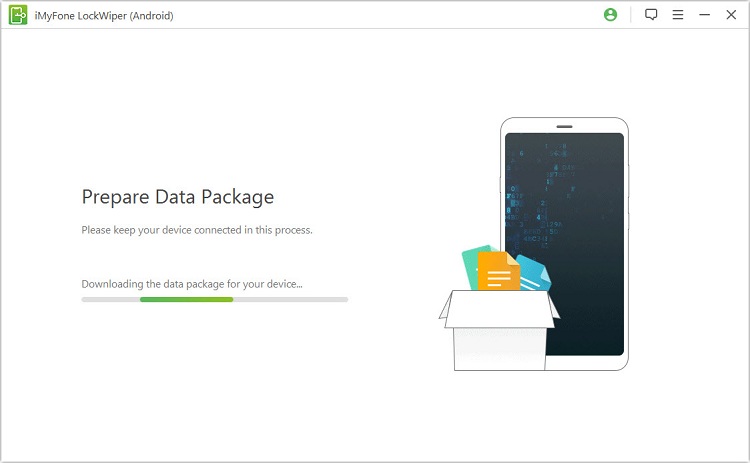 It takes a few minutes to erase the screen lock from your Android device.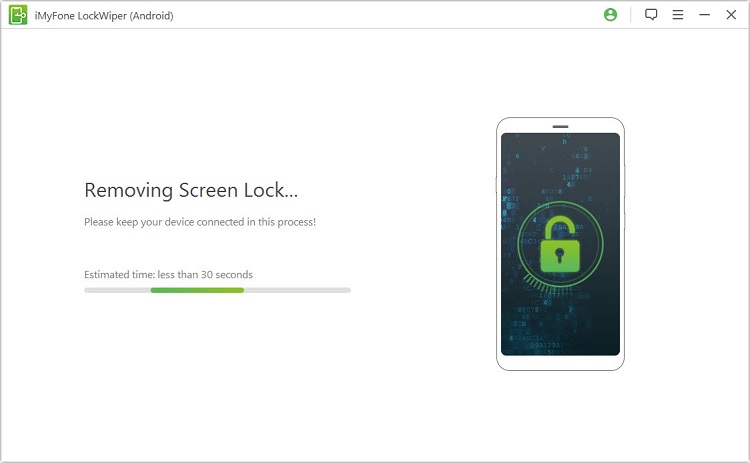 You have successfully unlocked your Android device with dead screen using the iMyFone LockWiper.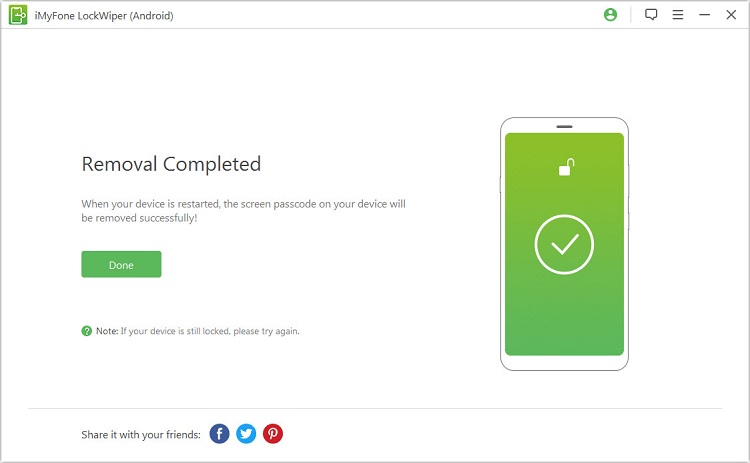 Other Advantages of iMyFone LockWiper (Android):
iMyFone Lock Wiper (Android) supports for almost every brand of device with Android OS.

It merely takes some simple steps with given guidance to unlock the device.

The unlocking method is secure, with high completion rates.

You do not need any tech skills to use this program efficiently.
iMyFone LockWiper is also accessible in iOS devices, if you are searching for a solution to unlock the iOS device or completely erase your iOS data, you might as well have a try at iMyFoneLockWiper (iOS).
How to Unlock Android Device with Dead Screen via OTG Adapter and Mouse
This process requires you to use a mouse and an OTG adapter to build a connection between the phone and the mouse. You can't connect the mouse to the phone directly, that's why the OTG cable is required.
Steps:
Connect an OTG adapter to your phone as well as the mouse.

After rebooting your phone, wait for a moment for it to recognize the mouse.

When a connection is successfully established, you will be able to draw a pattern to unlock your device.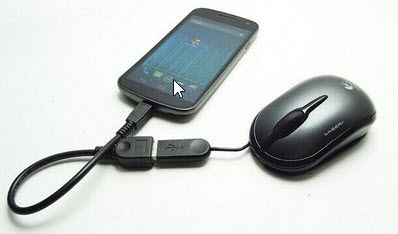 Note:
It cannot unlock text passwords.

It cannot work on all Android devices, as some devices can't recognize the mouse as an input device.
How to Unlock Android Device with Dead Screen Using ADB Command
For this process, you will need access to a PC and your mobile device. It is the most potent method to access your Android device with dead screen. However, it will only work if USB debugging is turned on in your Android device. You should skip over to the next step if otherwise.
How to Use ADB Command to Unlock Your Android Device with Dead Screen:
Download Android SDK package to your PC from developer.android.com/sdk/index.html. Extract the ZIP file.

Download the necessary USB drivers into your PC from your manufactures website.

Open the CMD terminal in your PC and move to the ADB directory. Type this CMD Prompt in your PC: "cd C:/android/platform-tools".

Use a USB cable to connect your Android device to your PC, and run the command "sdb device" without any quotation marks. You will see numbers when your device gets recognized.

Enter in these two commands. You will have to type in the following one quickly after the first. Replace xxxx with a password of your choice.

Your Android device with dead screen will be unlocked shortly after that, and you can go ahead to back-up its content.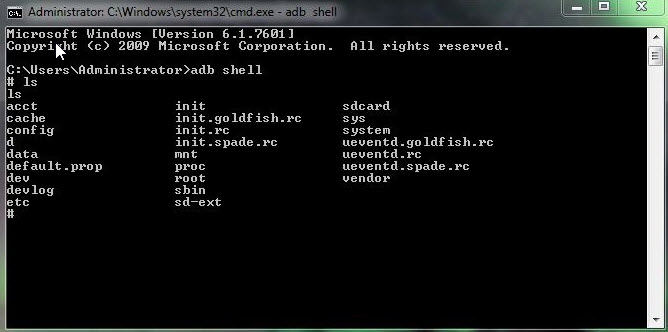 Bonus: How to Recover Data from Android Device with Dead Screen
1. Recover Data from Broken Screen Android Phone with AutoPlay
You can access your important information from Android device with broken screen by using USB cable and a PC. Just connect your Android device to PC and copy the data you need.
Note: This technique will only recover documents and multimedia files. Call logs, WhatsApp chats, and messages, etc. will not be retrieved.
Steps to Use AutoPlay:
Connect your broken screen Android device to your PC with a USB cable.

When the AutoPlay displays click "Open device to view files".

Now you can copy and paste the files you want from your unresponsive Android device to your PC.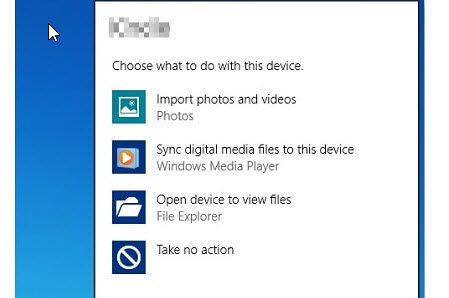 2. Retrieve Data from Broken Screen Phone with SD Card/SIM Card
Some people save videos, and videos on their Android device to an SD card and contacts to the SIM card. When you can't unlock your Android device because the mobile device screen was cracked, you can insert SIM card/SD card to another workable phone to recover mobile device data. The method is easy to apply:
Steps:
Transfer the SIM card or SD card from your current phone.

Insert the SD card or SIM card into a functional phone.

Access the files saved in the SD card or SIM Card through the file manager. You can choose to copy them into the new device.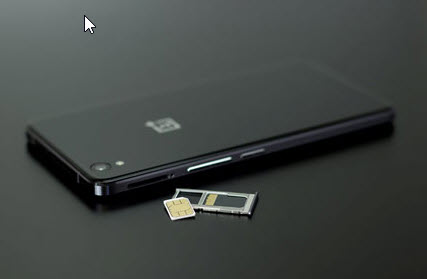 Here you've got everything you need to know about how to retrieve data from a device with broken screen. Take your time to the review the steps line by line, and you will be able to retrieve essential contacts and your most cherished photos, also you can extract everything you need so that it will be saved into your new phone.
If you are searching for the simplest solution to unlock Android phone with dead screen, do not hesitate to take a free trial on iMyFone LockWiper (Android).