Do you take privacy and security seriously? If yes, then it is alright to forget the password of your device because there are several ways to retreat the password.
You may try random passwords and other hacks, but if you do not get lucky, the phone will give you a waiting time. If the condition persists, the waiting time increases exponentially, and the device will lock for a few days. To get rid of this situation, why not try Easeus MobiUnlock?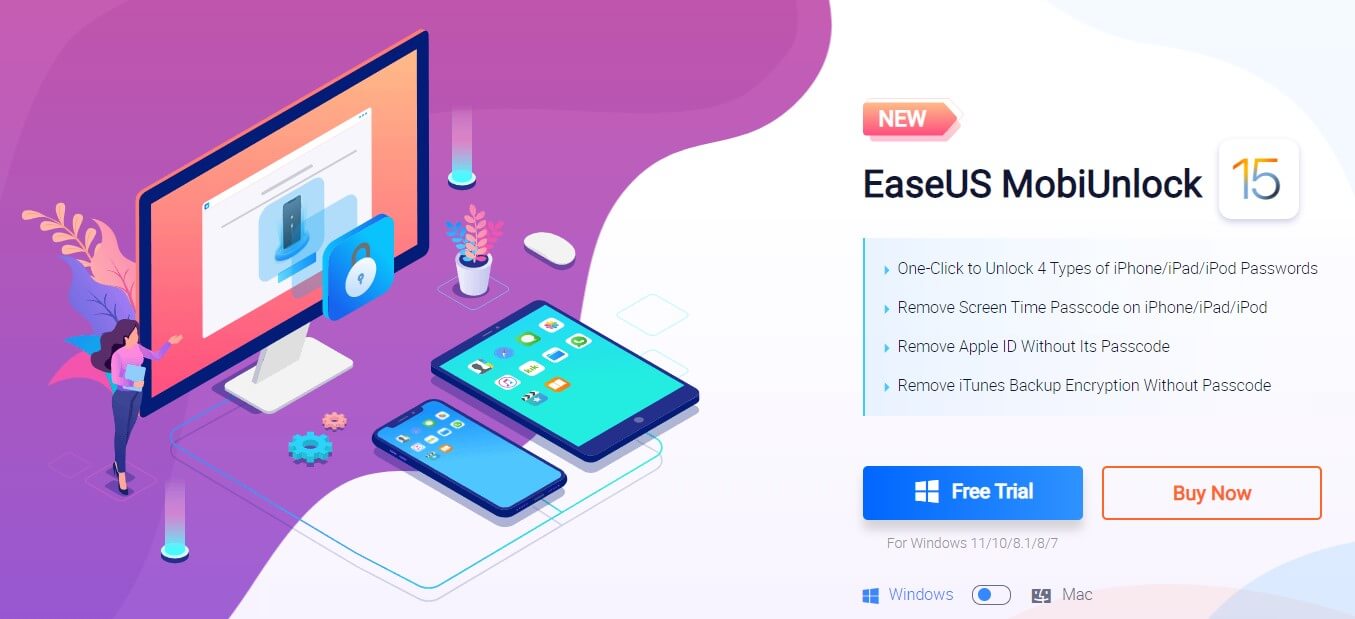 It is safe, reliable, and gives the perfect result in just minutes. It is a nice tool to help you solve the problem. But is it the best? In this article, we will also introduce its best alternative to you, so read along to find out more.
Part 1. Know Everything about Easeus MobiUnlock
1.1 What is Easeus MobiUnlock
Easeus MobiUnlock is a high tech productive tool renowned for delivering reliable password recovery service to its users. EaseUs saves time and resources for all its users as you do not have to look for other software to jailbreak your device.
If you do not remember the passcode of any of your iOS devices and have a risk of locking it for an infinite time, then EaseUs is the best answer. No matter what type of official passcode you have set up on your device, fingerprint, face, or a pattern of characters, EaseUs will regain access to your device in no time.
1.2 Features of Easeus MobiUnlock
EaseUs can support all devices and bypass all passwords to regain access to your phone.
It supports all types of passcodes, whether you have set up a confusing pattern, four or multiple digit codes, or a FaceID for enhanced security.
Preview the custom tones before you save it on computer or transfer to iPhone directly.
If you want to use all Apps but have forgotten the screen time passcode, use EaseUs. It can unlock the screen time passcode to use it at your convenience or until you set up another screen time passcode.
This application is safe for all iPod touch, iPod nano, iPod shuffle, iPod mini, and pro, Air 2, Air, and iPad Mini2-3-4, and iPhone 4S to the latest model available on the market now.
All devices have the option of a backup to store essential data and information. The users usually have a password allotted to the backup so that none can access it. But, there are numerous times you do not remember the passcode you have set up. You can use the iPhone backup by Easeus MobiUnlock encryption remover to toggle off the feature.
The software also restores the browsing history and retrieves passwords to store on your iOS device.
1.3 How to Use Easeus MobiUnlock
If you have forgotten your Apple password, you will not usually be able to use it. The worst part is you can get the device in disabled mode when you enter the wrong passcodes too many times. To ease the process, use Easeus MobiUnlock.
Here are the steps that entail how it is one.
Step 1. Connect your device to your computer and open Easeus MobiUnlock on your computer. Go to the homepage and select Unlock Screen Passcode.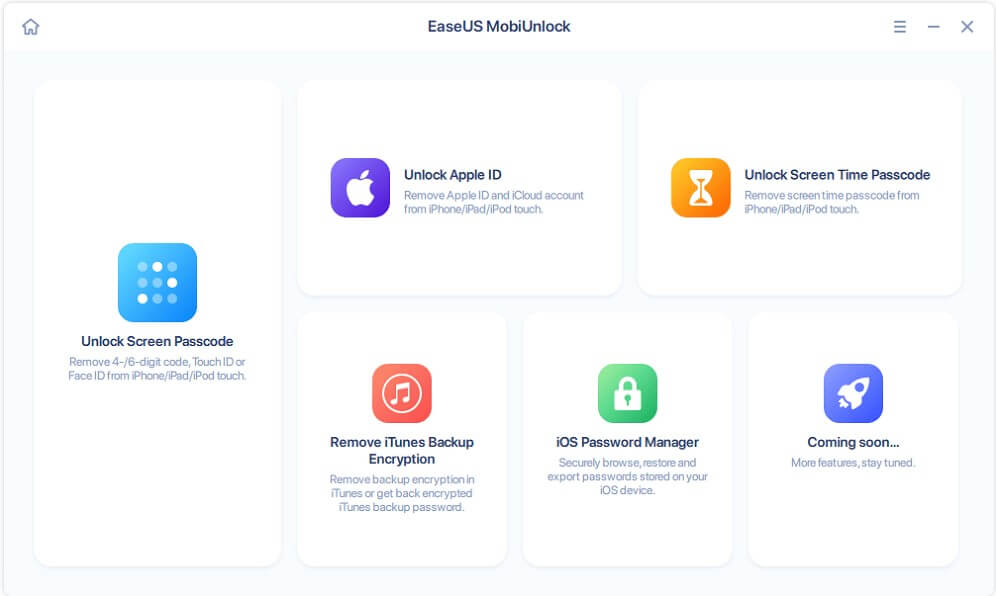 Step 2. Once the software recognizes your device, select Start to proceed.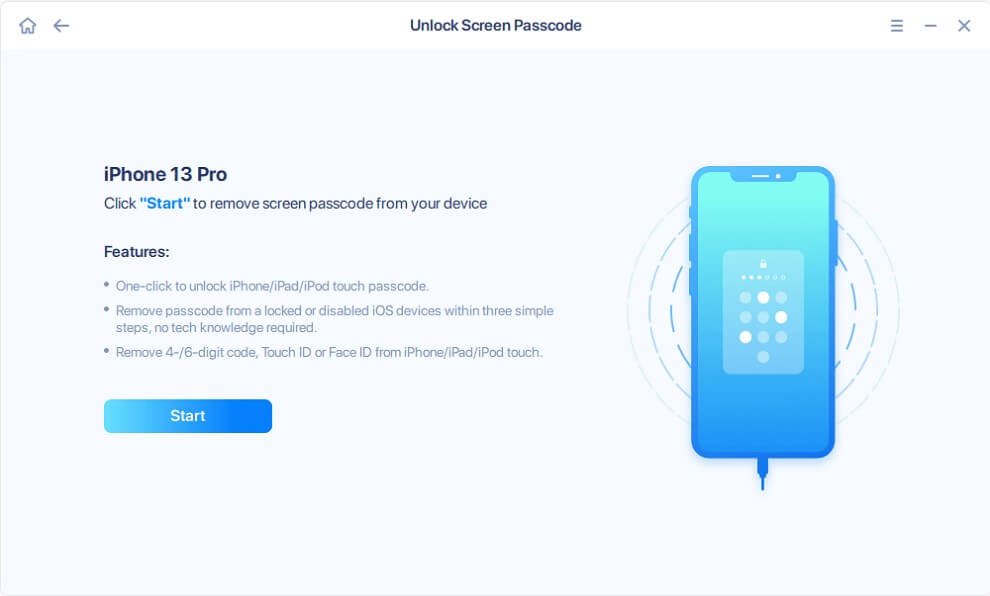 Step 3. Verify your device model and download the suitable firmware for your iPhone. After the verification process completes, click Unlock Now.A warning screen will pop up asking for relevant information. Fill in the data, and you are good to go to the next step.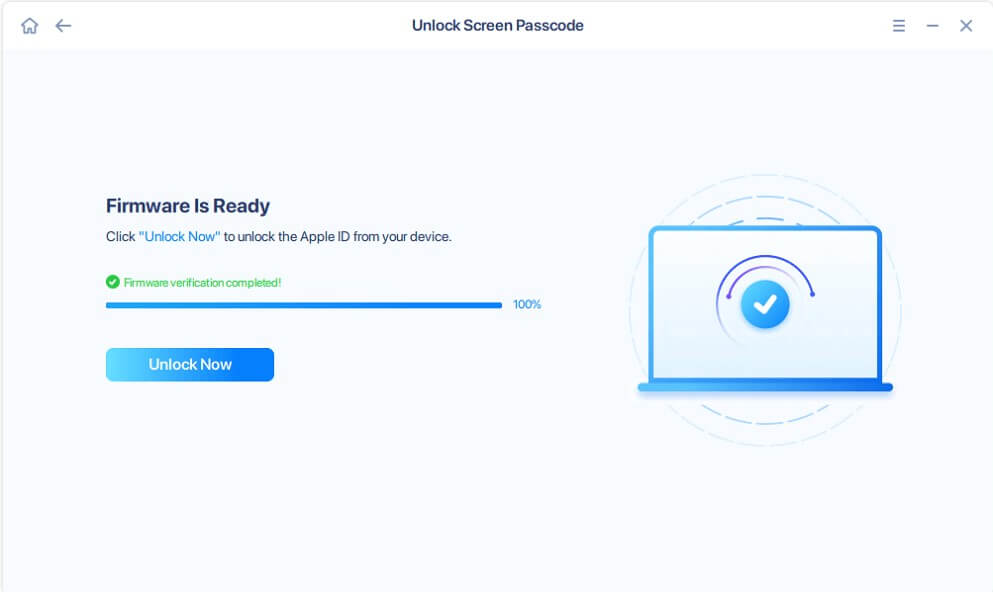 Step 4. A warning screen will pop up asking for relevant information. Fill in the data, and you are good to go to the next step.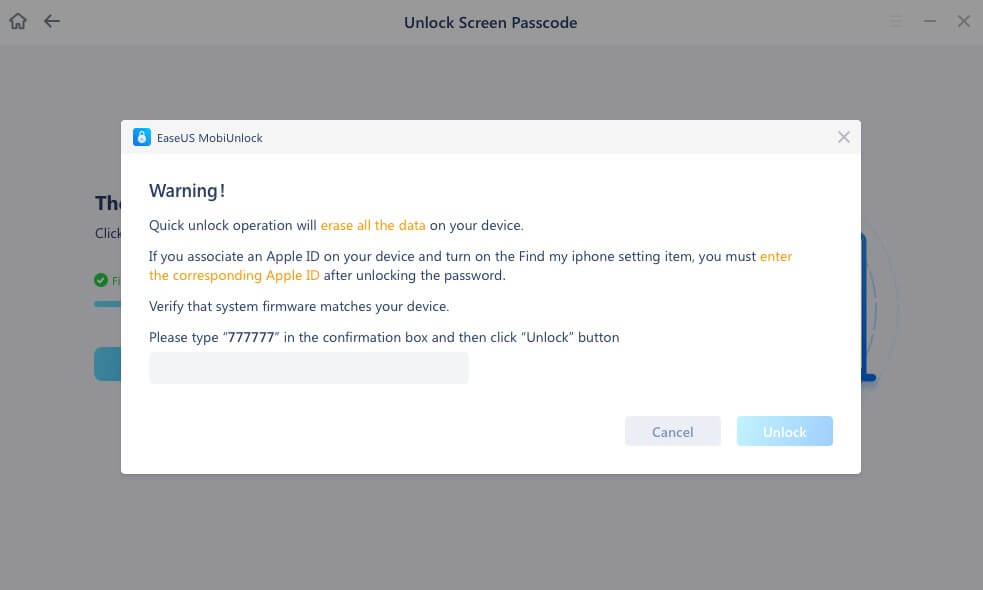 Step 5. The software will unlock your device after a few seconds.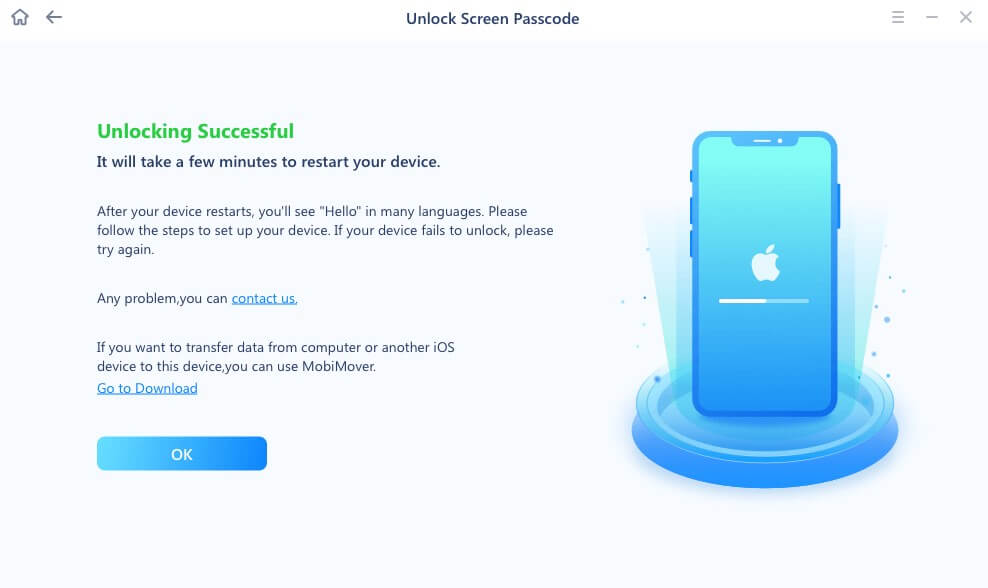 1.4 The Price of Easeus MobiUnlock
| | | | | |
| --- | --- | --- | --- | --- |
| License Type | Number of Devices Supported | Number of Computers Supported | Duration of License | Price |
| 1-Month | 5 iOS devices | 1 PC | 1 Month | $29.95 |
| Lifetime | 5 iOS devices | 1 PC | Lifetime | $49.95 |
| Technician | Unlimited iOS devices | 1 PC | 1 Year | $399 |
No matter what package you choose, it comes with a 30-day money-back guarantee. You can also email or have a live chat for any queries. Our representatives will be back with answers within 24 hours. Moreover, you will get the license code when you make the payment.
1.5 The Reviews about Easeus MobiUnlock
EaseUs Mobiunlick is one of the most reliable and handy tools for all tech users. No matter what iOS device you carry, you can get rid of the dead screen and timeouts from the wrong passcodes.
This software is available in all corners of the world, so you have the liberty to use it no matter where you reside. There are premium packages, so feel free to try for a few days and then buy the box of your choice.
Pros
It supports all windows devices such as 7,8,10, and XP, including vista.
You can use it for iPods, iPad, and mini devices.
There is an option to recover lost memory and images on your device.
If your phone has a cracked or disabled screen, this software is best for you.
It is simple, works flawlessly, and is easy to use for tech or non-tech individuals, and everyone can use it.
Cons
It is more expensive than other software available.
The success rate is a bit low.
It might delete the essential data from your phone.
When you connect a new device, EaseUs will eliminate all old passcodes of that device.
Easeus MobiUnlock is software that can retrieve your passwords in no time. It also works fast, but there is a chance of losing the old data, so test first on a simple device before carrying on with the mission.
1.6 FAQs about Easeus MobiUnlock
1

Is Easeus MobiUnlock free?
No. It's free to download, $29.95/month. $49.95 for lifetime licence.
2

Is Easeus MobiUnlock safe?
This software is safe to use. You can backup and restore data after resetting the passcode to prevent future mishaps.
3

Can a passcode-locked iPhone be unlocked?
All iPhones that have passcodes can be unlocked. Plugin the required software and the work is complete.
Part 2. The Best Easeus MobiUnlock Alternative
Easeus MoniUnlock is a nice tool to unlock all kinds of iDevices. However, its price is really high to afford, so we really recommend you an alternative to you. With affordable price, and with extrodinary ability to solve your problems---iMyFone LockWiper.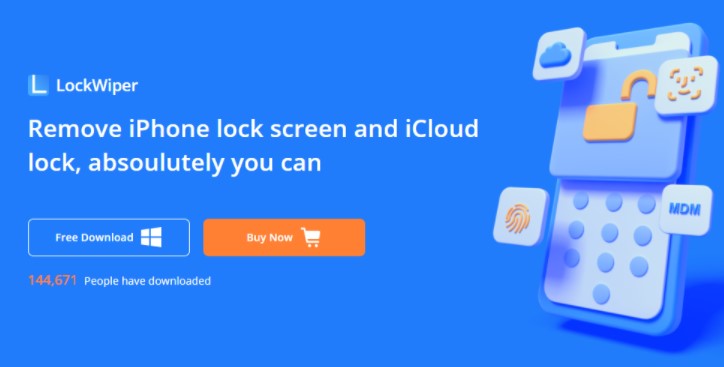 2.1 What is iMyFone LockWiper
iMyFone LockWiper is the best alternative to the Easeus MobiUnlock. It allows you to unlock the iPhone with minimal effort. Moreover, this tool is completely safe and secure to use. Whether you have forgotten the passcode or got your device disabled, LockWiper is all you need.
2.2 Why Choose LockWiper
Benefit A Lot from LockWiper
Easily and quickly wipe a locked iPad to factory settings without entering iPad password or iCloud passcodes.
Promise 99% success rate even to wipe a second-hand iPad.
Instantly remove iCloud account from your activated iPad without password.
Help remove every lock type just in a few minutes, including 4-digit/6-digit password, Face ID and Touch ID.
Support to unlock Apple ID without password on activated iPhone/iPad/iPod Touch.
Bypasses MDM profile without passcode within few simple steps.
2.3 How to Use LockWiper
Video Tutorial about How to Unlock Apple ID without Email/Phone Number/Security Questions
Step 1: After installing iMyFone LockWiper on your computer, launch it. Connect the device whose Apple ID you wish to remove to the computer and trust the connection.
Step 2: Select the Unlock Apple ID mode on LockWiper and then tap the Start to Unlock button.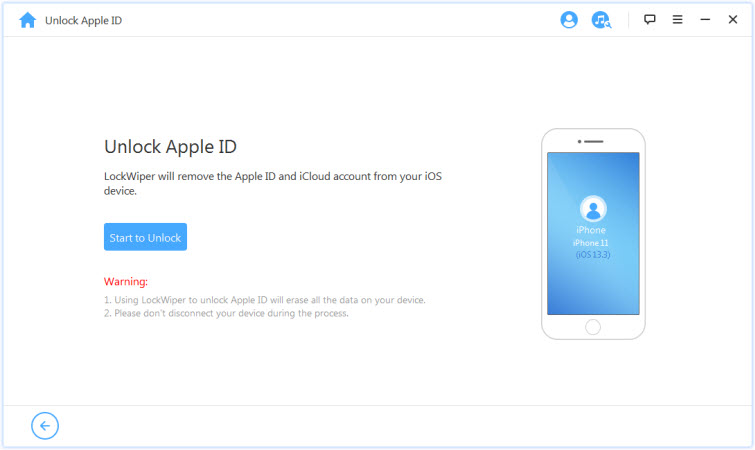 Step 3: LockWiper will start removing the Apple ID if "Find My iPhone" is disabled. If the Find My iPhone feature is enabled, follow the onscreen instructions to reset all settings on the device. When your iPhone reboots, it will starting the removal process.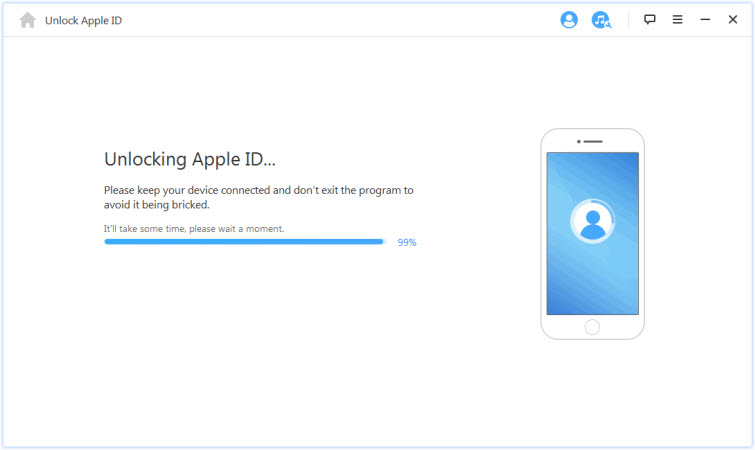 That's it, you just need to wait for a moment for it to complete.
2.4 The Price of LockWiper
iMyFone LockWiper offers a free trial version to help you test the tool before purchasing its subscription plan. Once you go through LockWiper's unlock process, you can choose from 3 premium plans at an affordable price.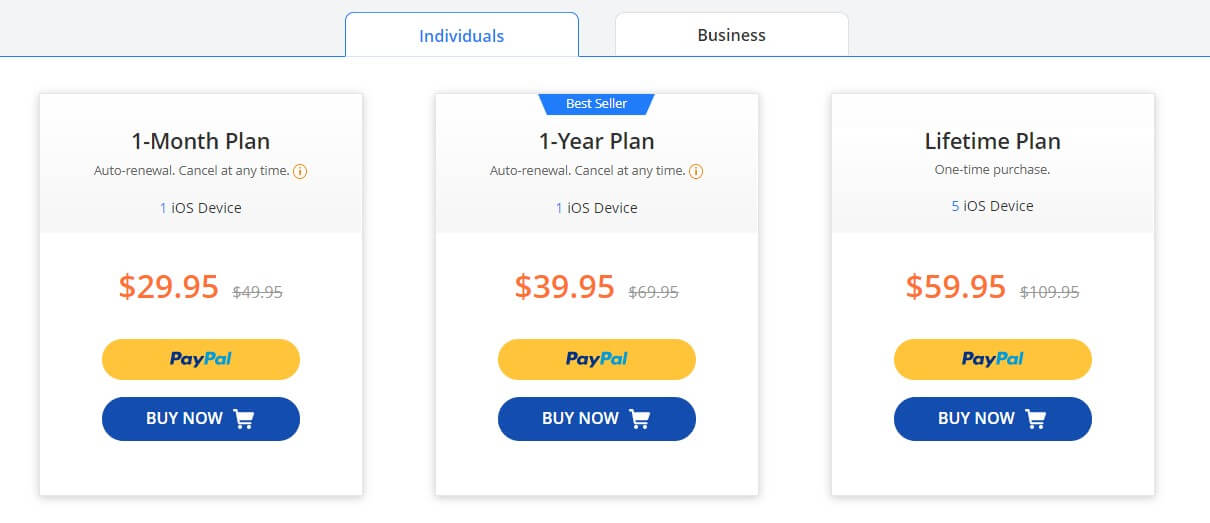 There's also business plan at the price $49.95/Month or $79.95/Lifetime for you if you need.
Review
The Lockwpier is one of the best tools for retrieving passcodes. It supports all iOS versions, so tech and non-tech users love it. It's simple to use and has various latest features to store and backup data not available in other software. Whether you have a disabled or enabled iOS device, the lockwiper is here to rescue it. The price is also
more affordable
than Easeus MobiUnlock.
Conclusion
Changing passwords and forgetting them is not a norm now. You might be facing a security threat or want to hide personal information from other people around you, and this is why you often change passcodes. It leads to wrong codes and then screen timeout eventually.
iMyFone LockWiper is the recommended one to open disabled phones and reset the settings. It has simple functions that are easy to understand. You can deactivate all locks on an iOS device while connecting to the computer. The technicians highly recommend it, so do not waste time and avail the opportunities listed above.