Are you a WhatsApp user looking to transfer data from an old iPhone or Android to a new iPhone? It's no surprise that chats hold significant and sentimental value for us. Suppose you're confused about restoring all your data because your old WhatsApp Messages didn't transfer to your new iPhone. There is no need to worry, just keep reading, and you will learn precisely how to transfer all old WhatsApp messages to your new iPhone.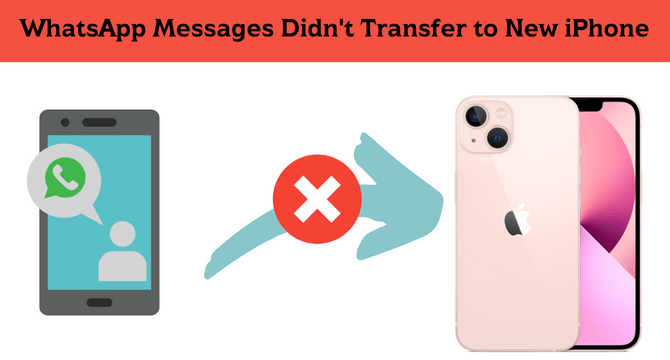 Part 1. Fix WhatsApp Messages Didn't Transfer to New iPhone [For iOS]
The easiest and quickest way to transfer WhatsApp data from your old iPhone to a new one is to use iCloud to transfer your message. The first thing that you will be required to do is back up your WhatsApp on iCloud using your old iPhone. Once that is complete, all you need to do is restore them on your new iPhone. Or if you want to learn how to transfer WhatsApp messages to new iPhones without iCloud backup, Here are three easy ways to transfer data if you are an iOS user.
1.1 Ensure Backup WhatsApp to iCloud Right
Step 1.Open Settings on your old iPhone and tap your name at the top. Select the iCloud option.
Step 2.Go to iCloud Drive, and under that, you will find all the apps enlisted. Here you will be able to backup all the data on iCloud. What you need to do next is find WhatsApp and turn on the backup for it.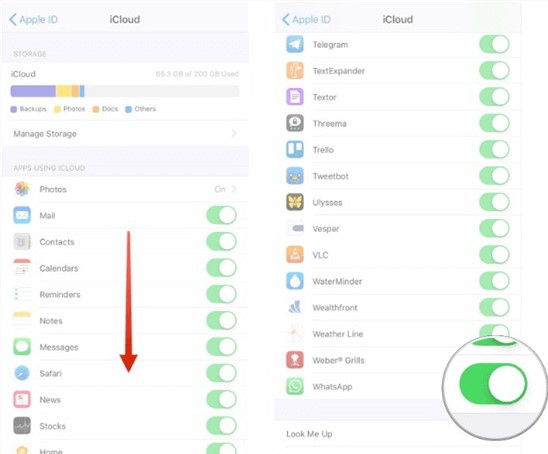 Step 3.Next, you need to go to WhatsApp and its Settings. Open Chats and then select Chat Backup.
Step 4.Select the Back Up Now button. This will result in all the data being updated on iCloud. However, while doing this, you need to ensure that there is enough iCloud storage space for the data to be backed up.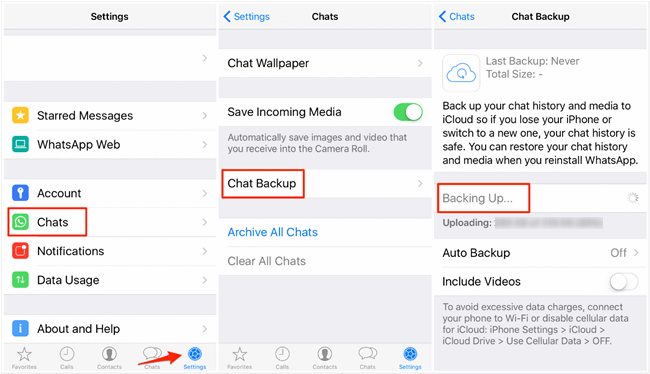 1.2 Use the Same iCloud Account
Another method you can use to back up your WhatsApp data is using the same iCloud account. For this transfer, you will need at least 5GB of space on your iCloud.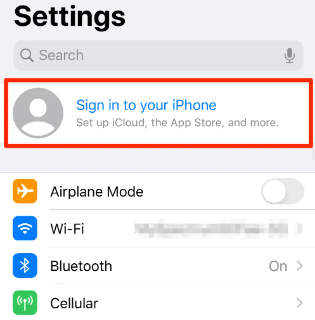 Step 1.Start by selecting the Settings App.
Step 2.Go to the iCloud and Select Backup.
Once the backup is complete on your old device, you move on to the new iPhone. Once the option for setup pops, you will have to follow a few easy steps to have all your data.
Step 1.Download WhatsApp and opt for Restore from iCloud Backup.
Step 2.Enter your Apple ID and password to proceed with recovering your data. Make sure to agree to the Terms and Conditions.
Step 3.Choose the backup of your old device and tap Restore. All you need to do now is wait for the device to complete restoring the data, and you will be good to go.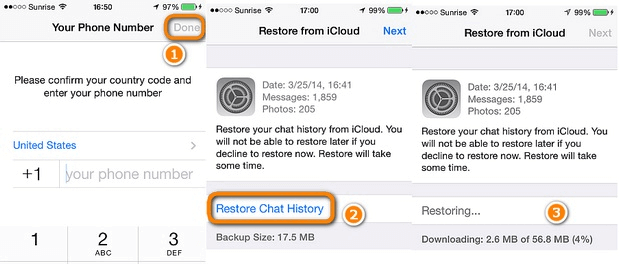 1.3 Transfer WhatsApp to New iPhone with iTunes (without iCloud Backup)
Suppose you are a frequent iTunes user and want to transfer your WhatsApp data through it. There are a few easy steps that you are to follow. However, this method has some limitations, as backing up with iTunes means that you will be restoring all the data from your old iPhone to the new one. On the other hand, it is an excellent method to ensure you have everything you need by performing the backup only once.
Step 1.Start by connecting your old iPhone to your computer. Following this, you will need to run the updated version of iTunes.
Step 2.Select the Summary tab on your computer and select the Backup Now option. Before doing so, ensure that you have chosen This computer under automatically back up.
Step 3.Once the backup is complete, unplug the old iPhone and proceed with the new one.
Step 4.After connecting the new device successfully, open Summary on iTunes. Here you will have to select Restore Backup and wait for your data to be restored completely.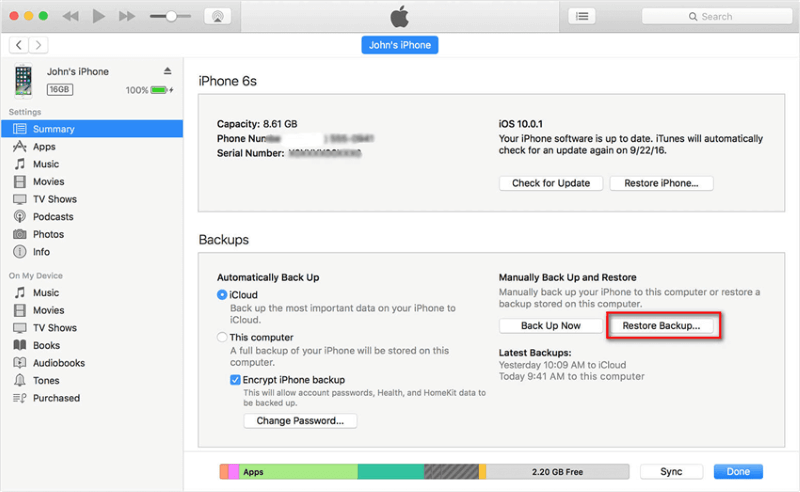 Step 5.Set up WhatsApp on your new iPhone using the same number used on the old device, and WhatsApp will be able to detect the data, which will then be backed up on your new phone.
Part 2. Fix WhatsApp Messages Didn't Transfer to New iPhone [For Android]
Are you an Android user making their shift to an iPhone? That in no way means that you have to lose your WhatsApp conversations in the process. Listed below are two ways to help you transfer and save all your data.
2.1 Transfer WhatsApp Chat from Android to iPhone Free (via Email)
The most direct and basic way to transfer your WhatsApp data from an Android to an iPhone is through Emails. The steps for it are simple and easy to follow.
Step 1.Go to WhatsApp and enter the Settings menu. Following this, you will select Chat History, where you will opt for the Email Chat button.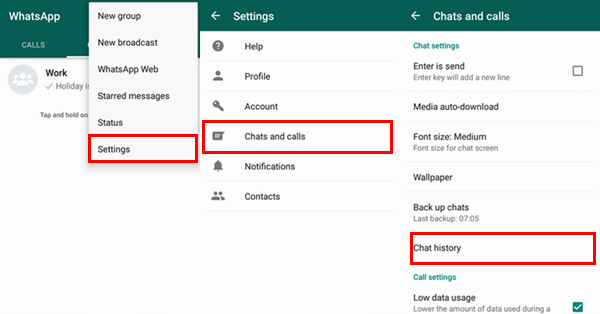 Step 2.From there, you will be able to look for the exact conversation you wish to transfer (one at a time). This chat can be either sent with or without the media.
Step 3.Lastly, enter your email address and press Send. The conversation will show once you open your email account on your new iPhone. However, it won't be in WhatsApps format.
2.2 Can I Transfer WhatsApp Messages from Android to iPhone Using Google Drive?
We know that the easiest way to backup WhatsApp on Android is Google Drive way, while its encryption protocol is not work well with iOS and that becomes a hassle. We've worked on this demand for years. If you want to restore the complete WhatsApp from your Android to your iPhone using Google Drive, iTransor for WhatsApp is the way you must try. The WhatsApp management tool has the unique feature that allows us to access WhatsApp backup on Google Drive without any other applications, and you can easily restore the Google Drive backup to either Android or iPhone.
Step 1.Download and Install
Download and launch the program. Choose Restore/Export WhatsApp Backup and then Import Google Drive Backups.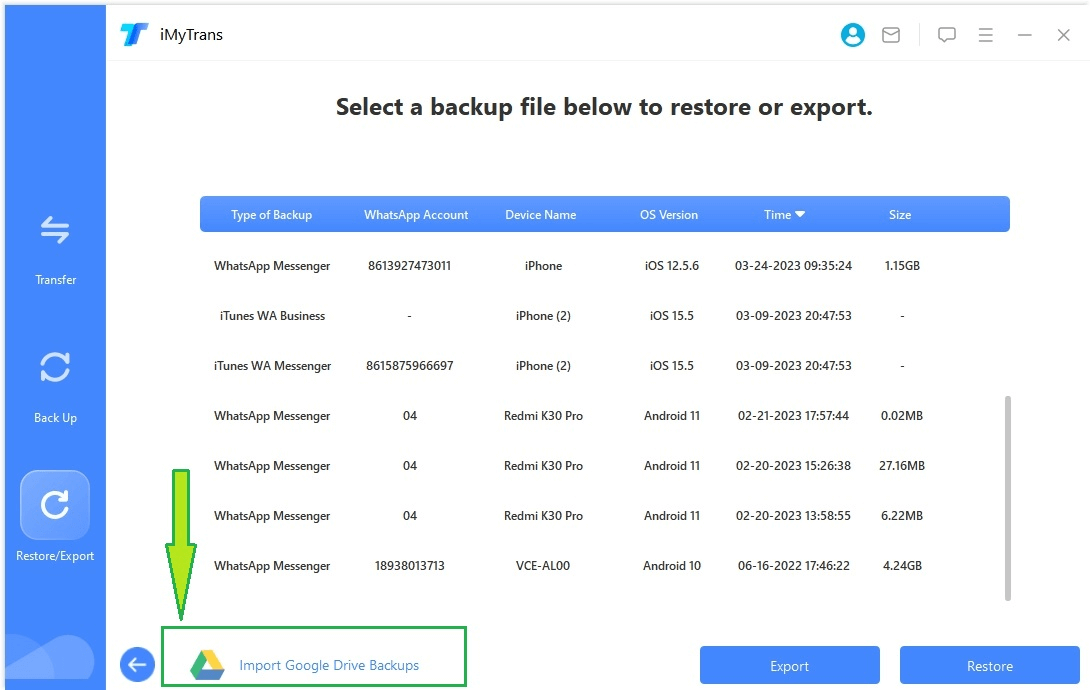 Step 2.Sign into Google Account
Here you need to enter your Google account and password. Rest assure that we only user this for WhatsApp backup access and your information will be deleted automatically after the process.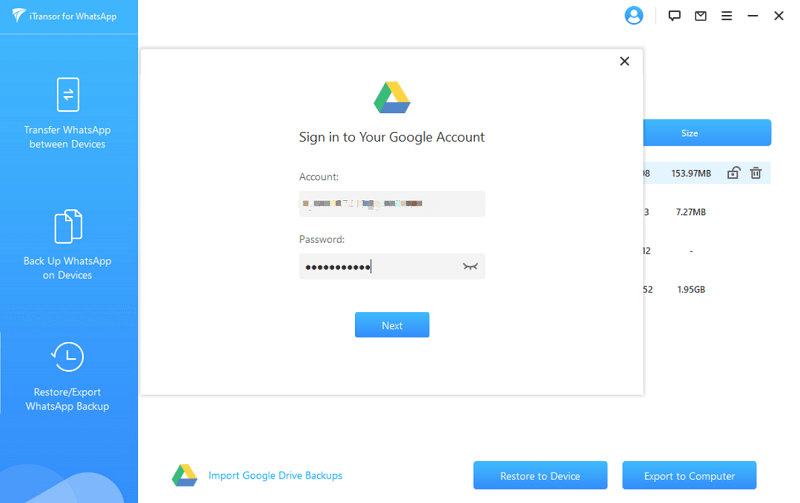 Step 3.Download Backup and Export
Choose one WhatsApp backup you need from the backup list you've made before, and then click on download icon. Then select it and click Restore to Device.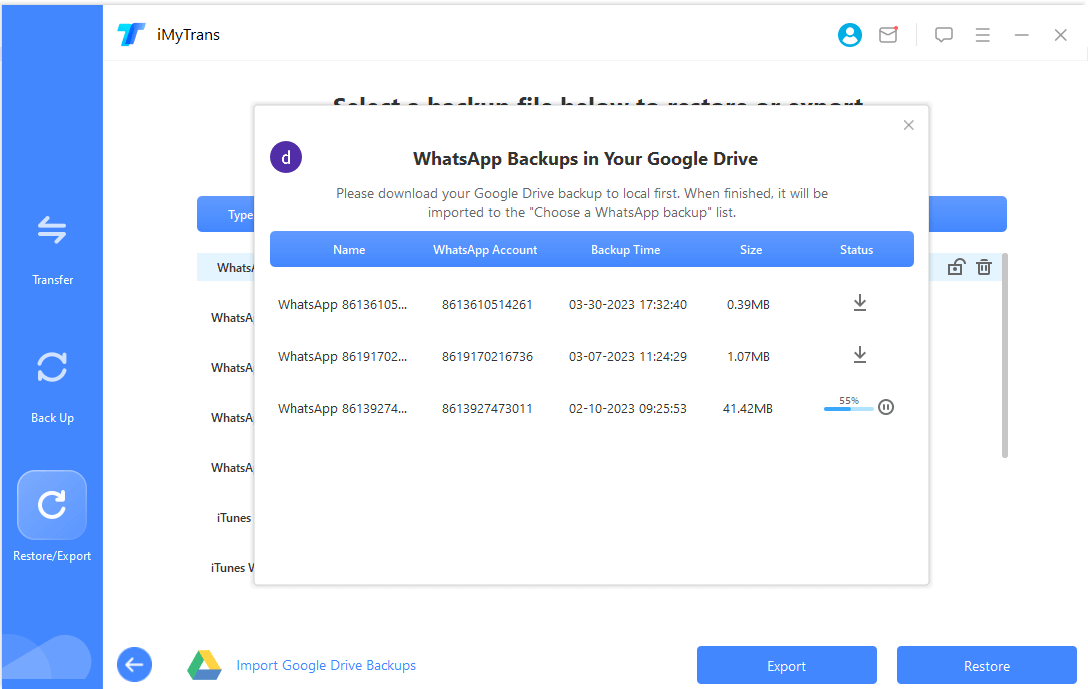 Step 4.Finish Account Verification
Then you will be asked to enter the phone number you used for Google Drive to reveive verification code. Also, you will need to enter the code to verify.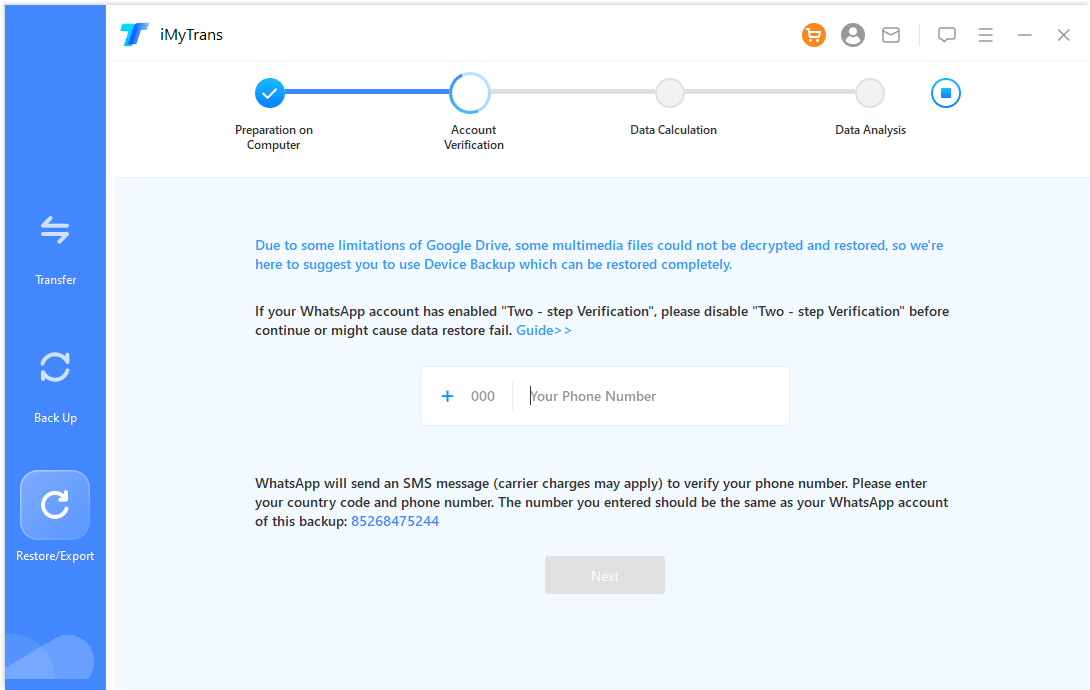 Step 5.Preview and Select to Restore
Now you will be able to preview the details of WhatsApp chats or media files. You can selectively restore or directly Select All and then Restore.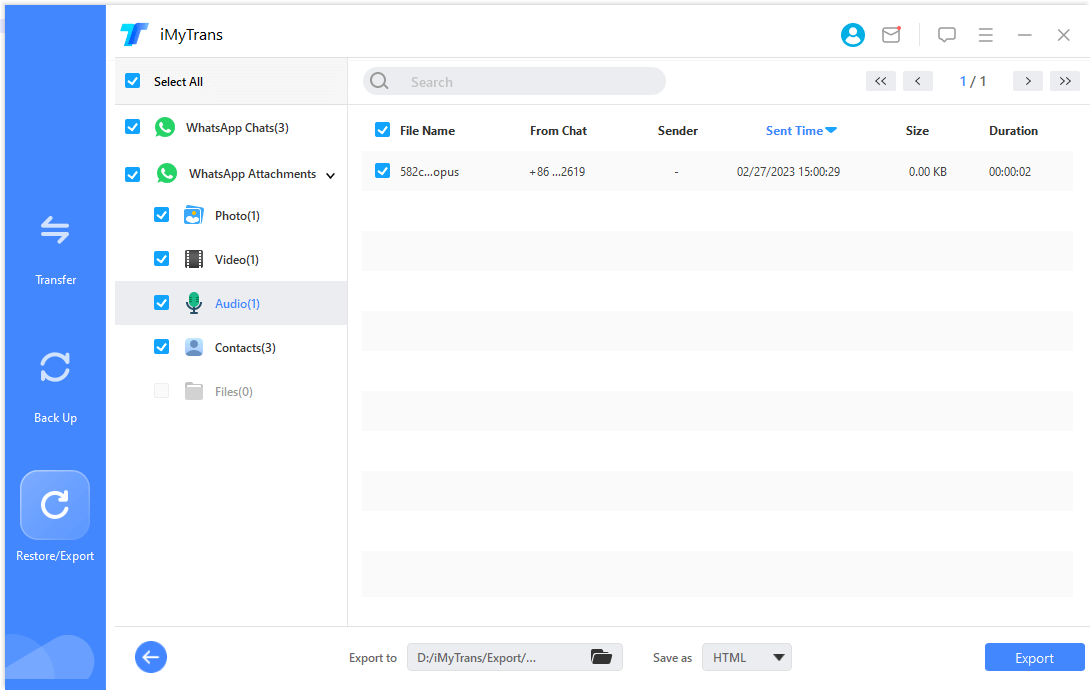 Part 3. All-in-one Solution: Transfer All WhatsApp Messages to New iPhone Without Any Backup
If you don't have any backup of the old WhatsApp messages and you are about to transfer the messages directly, we have the iTransor for WhatsApp tool to transfer WhatsApp data directly from Android to iPhone or from iPhone to iPhone. Thus you don't need to worry in this case. Also in this process, you don't need to enter any accounts or password, which really protects your data security.
iMyFone iTransor for WhatsApp
iTransor for WhatsApp is an easy-to-operate software that can help you transfer and backup your WhatsApp data with unparallel ease. It keeps all of your data files safe and doesn't overwrite or delete previous backups. It's an excellent way of safely securing your files and freeing up your device's storage.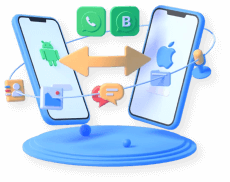 To transfer all kinds of data without backing up to an iPhone iMyFone iTransor for WhatsApp is your best friend. Follow the steps below:
Step 1.Download and launch the program, then connect your old phone and new iphone to your computer.
Step 2.Choose Transfer WhatsApp between Devices from the left pannel. You can click on Switch to adjust Source and Destination.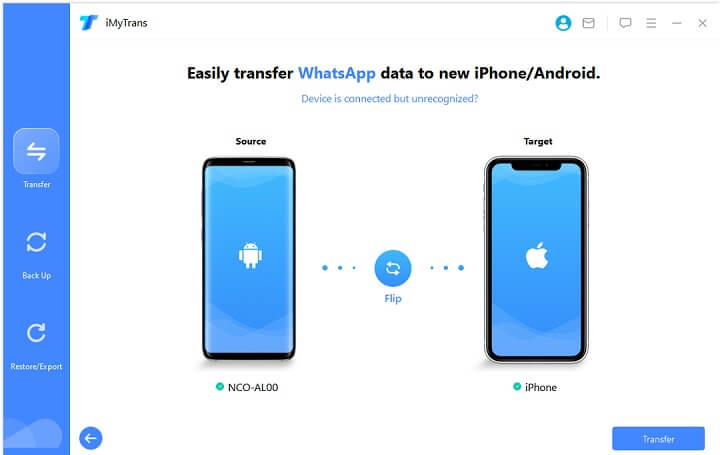 Step 3.Click on Transfer to start the process. Wait until the process is done and keep devices well connected.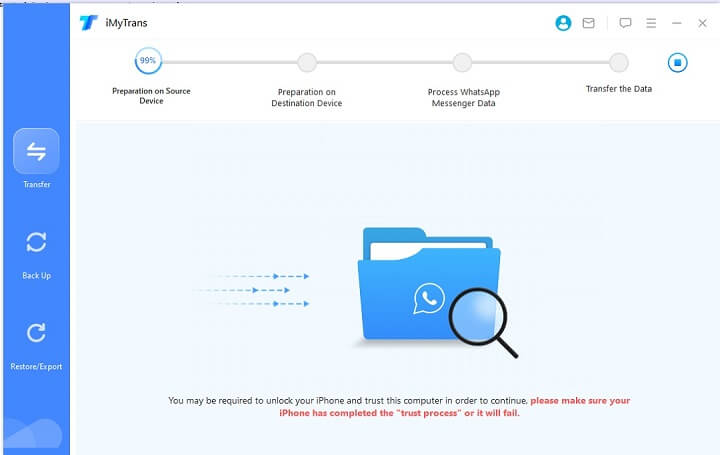 Step 4.The time it costs depends on the size of the WhatsApp data need to be transferred. When it finished, log into WhatsApp on new iPhone and check the data.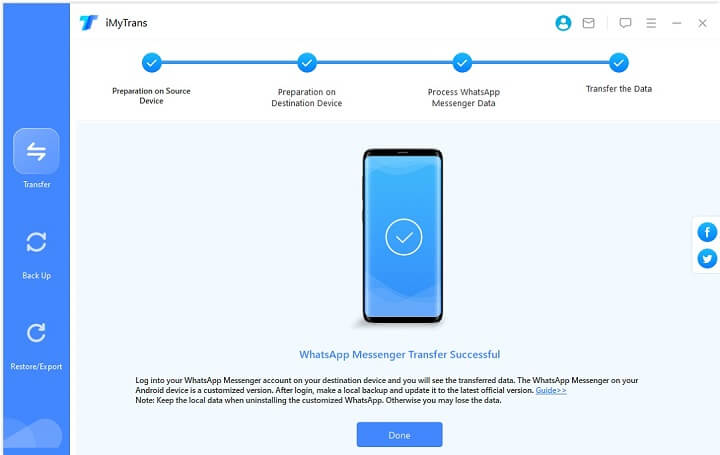 Conclusion
You never have to lose your WhatsApp data ever again. All you need to do is follow a few easy steps, and you can transfer all old WhatsApp messages to your new phones. Whether it is a shift to a new model of the iPhone from an older one or a complete revamp from an Android to an iPhone.