This article is for you if you are looking for a way to export text messages from Android to PDF/CSV/Excel. In it, you will see two different methods to go about this.
Several users have wondered the best way to have their Android text messages in a PDF format. We recently got a message from one of our ardent users who searched for a way to export text messages from Android to PDF. This isn't the first time we have received such messages. So we decided to put together an article, explaining in detail how to go about this.
Scenarios that require exporting text messages from Android
1. You may have different reasons for exporting your text messages, others who aren't aware of how to go about this may resolve to take screenshots of their messages. As quick as this may sound, it still has its downsides. You may find yourself taking over ten screenshots in situations where you have multiple text messages or conversations. This is time-consuming.
2. Another possible scenario is when you plan to send your text messages to a legal counsel, screenshots wouldn't be well organized. It won't also give the full information, that is, the screenshot will only show the parties name and not their phone numbers. Most legal cases won't work with this.
Different ways exist on Android to export text messages to PDF/CSV/Excel. In this article, we have written down the best two. Go below to see more about these methods.
How to Export Text Messages From Android to PDF/CSV/Excel With Backup
Backups are essential in all works of life. They play a significant role in the digital world, especially in protecting our data. Android phones are given the opportunity to back up essential device features to Google Drive.
Google Drive offers 15GB storage service. It is often enough to back up your text message. After you have confirmed you have an SMS backup on Google, you'll need the iMyFone D-Back Android program to extract your SMS backup.
D-Back Android is an excellent data recovery tool. Currently, with this tool, you can retrieve your data using three different modes. D-Back can help you get back the deleted or lost data without considering how the data was lost. Before we show you how to use D-Back Android to export text messages to PDF/CSV/Excel, check out this tool's features.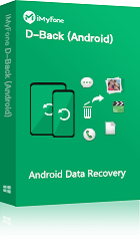 1,000,000 Downloads
Features of D-Back Android
You can freely export text messages from Android devices or Google backup per your needs.

You can easily export text messages to PDF/File with a few simple clicks.

With this tool, you can filter and preview the text messages before exporting them.

D-Back supports to export or recover various file types: text messages, videos, audios, contacts, and many other files plus folders.

It works on both rooted and unrooted Android devices.
Steps To Export Text Messages From Android To PDF
/CSV

on PC/Computer with D-Back for Android

Step 1. Run the installation, and launch the D-Back program. D-Back welcome screen shows you three modes of recovery. For this recovery method, we will select the "Recover Data From Google Backup" option.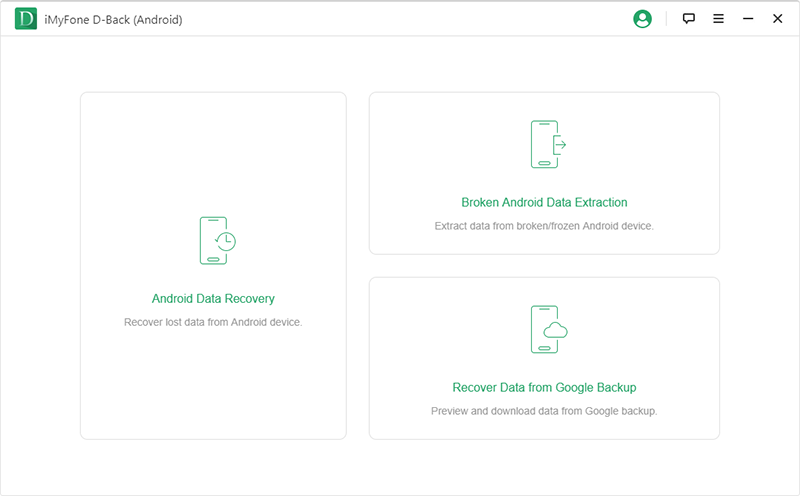 Step 2. In the next window, click the "Start" button to search for the text messages.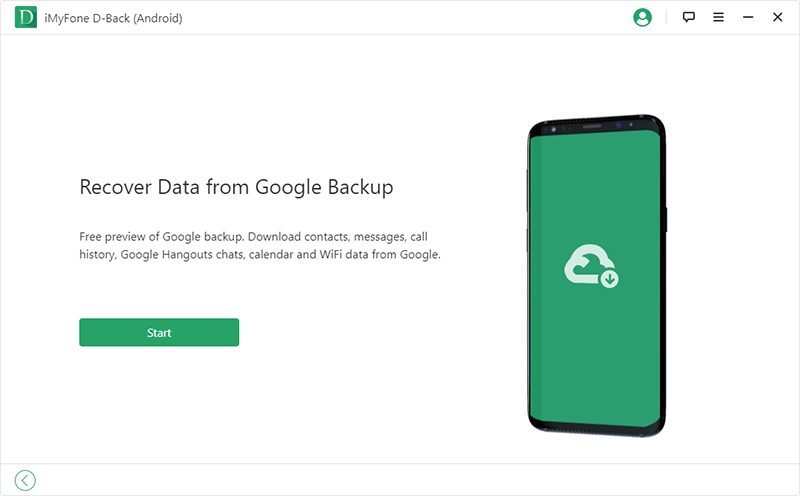 Step 3. When prompted, fill in your Google account details and sign in. Your data is safe with D-Back.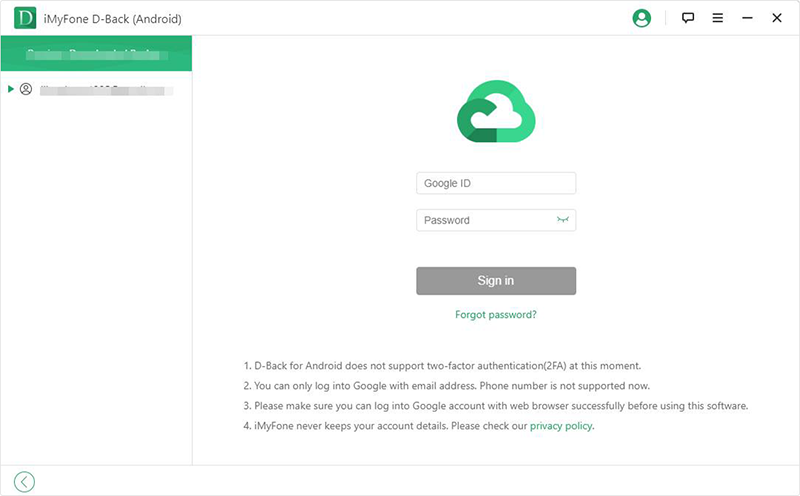 Step 4. After signing in, D-Back will display all the available data types to restore from your Google account. Click on any data type. In this case; it will be "Messages."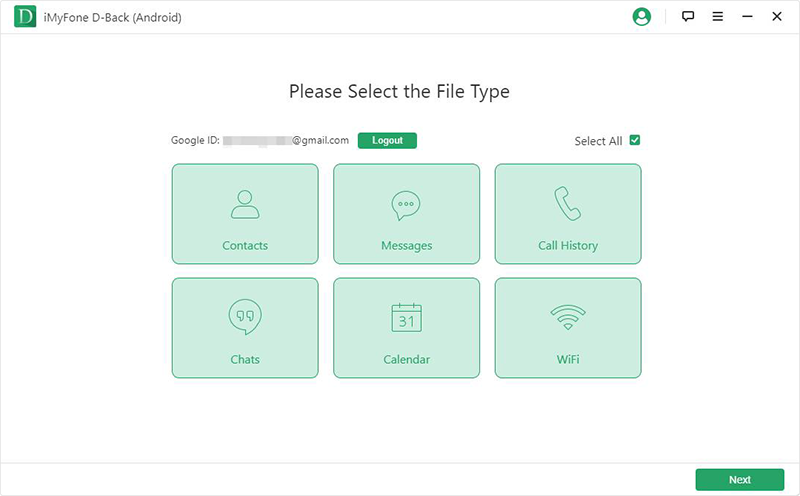 Step 5. Allow D-Back to scan your backup for the text messages.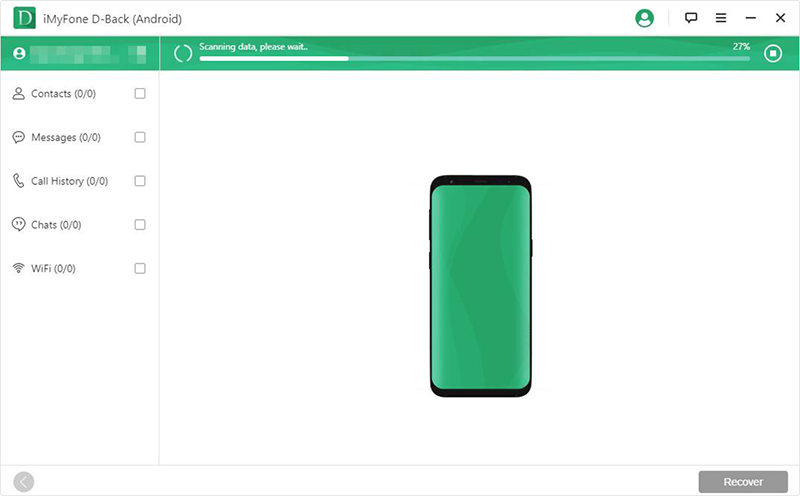 Step 6. Once the scan is complete, it then displays the exportable text messages in an organized manner. Select the ones you want to restore. Select the data you want to retrieve and hit the "Recover" button.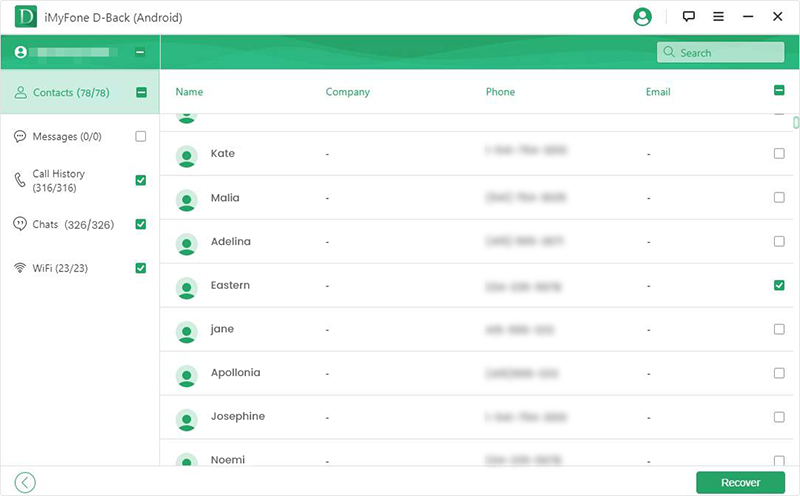 Convert to PDF format: D-Back then downloads the text message in a CSV or HTML format. Next, you will need a free online converter to convert the CSV or HTML file to a PDF format. Type in your search engine "Convert CSV to PDF free online tool." Select any of the options there and follow the steps in it. Upload your CSV file and allow the tool to convert it for you.
Note
Make sure you have backed up your text messages to Google Drive before utilizing this mode.
How To Export SMS From Android To PDF/Excel on PC Without Backup
In Part 1, we explained the use of a backup and how relevant it is to have a backup. We also pointed out that Android users are sure of getting a backup with Google. Another issue, however, maybe a lack of backup. Nobody prays for data loss, but when it hits us, we are often caught off guard.
Another common issue is, when your device crashes, you lose your Google password or have a screen problem, at this juncture, you have no backup access. So you can't export your text message from a backup. With the iMyFone D-Back Android, you can recover your lost data and export it from your Android device directly.
It will also be instrumental when dealing with the legal case we mentioned above. You can get your text message conversations from a spoilt or crashed Android phone as long as it is compatible with the D-Back software. See how to export text messages from Android to PDF without a backup.
Steps To Export Text Messages From Android To PDF/CSV Without Backup Using D-Back
Step 1. Choose Android Data Recovery as the mode for this, click Start to proceed.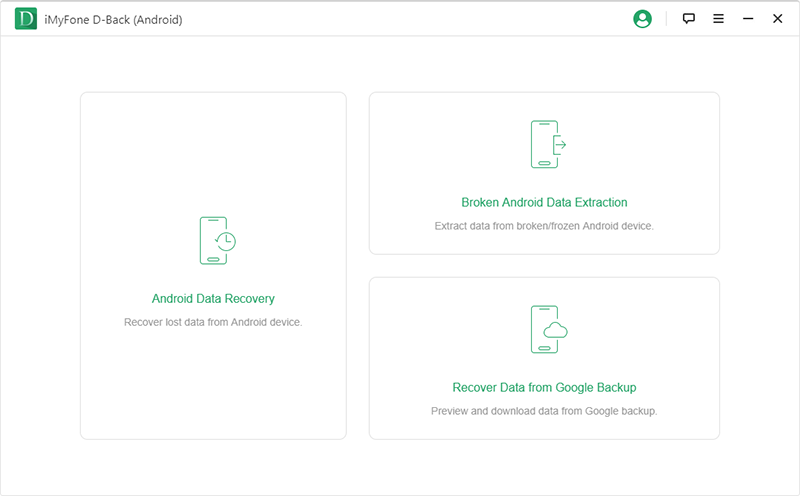 Step 2. In the next window, D-back will ask you to confirm the Samsung device you are using. Currently, D-Back works on Samsung devices only. Ensure you select the correct name and model of your Samsung device from the list given - this is an essential part.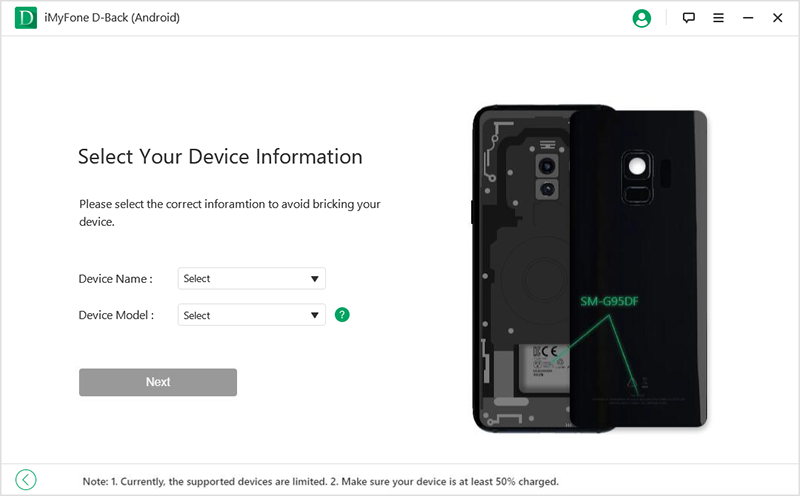 Step 3. Next, the program will automatically download the data package that matches your Android device. The speed of the download depends on how fast your internet connection is, make sure that you stay connected.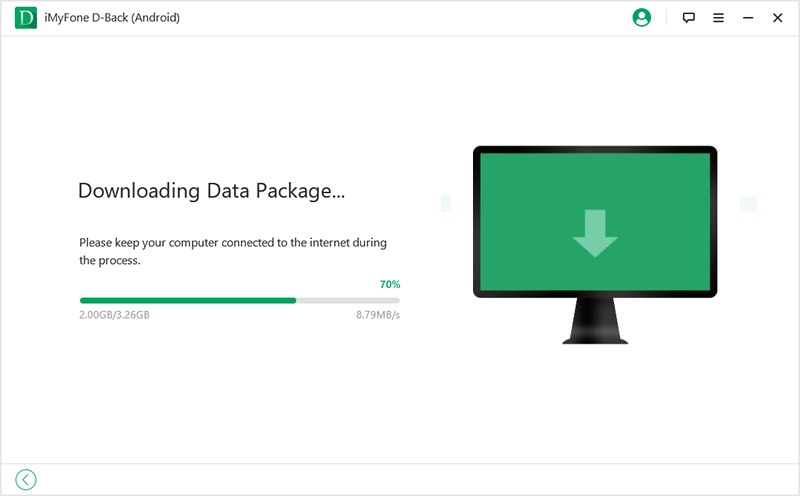 Step 4. Now, connect your device to your computer using a working USB cable. Follow the on-screen instructions to put your device in the Downloading Mode.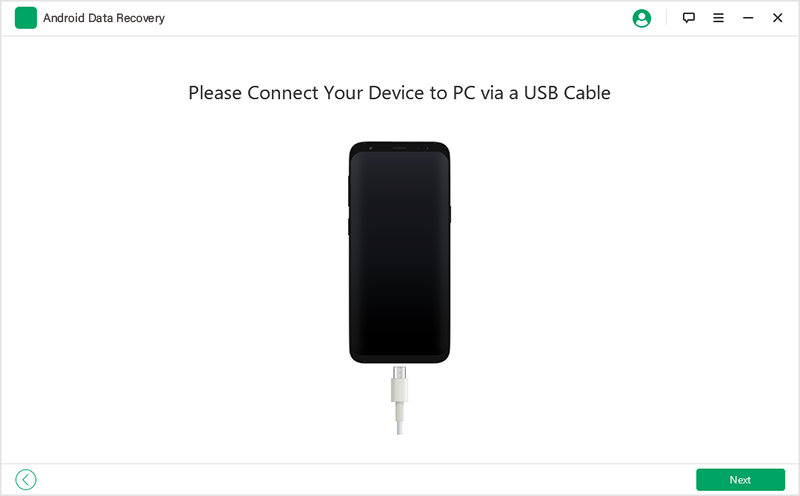 Step 5. D-Back then displays all file types that could be restored in the recovery interface. Select the file type you want to recover; in this case, "Messages," click Next.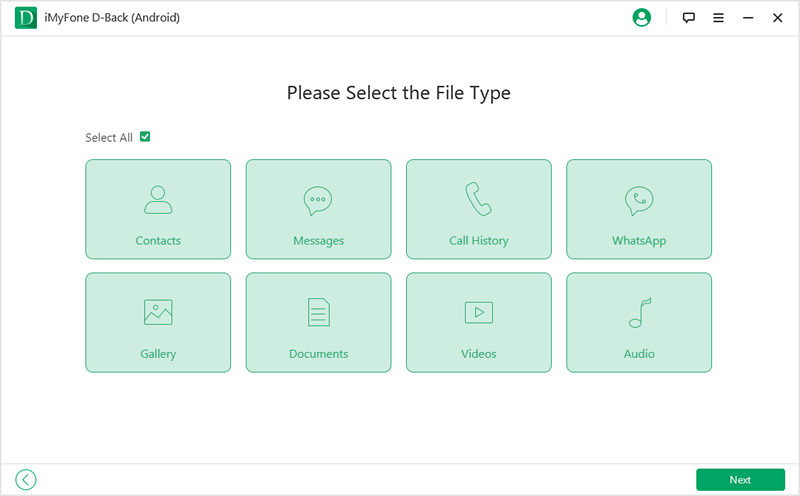 Step 6. D-Back then scans your device and displays the deleted and existing text messages. Preview them and choose the specific one you want to export. Then click on "Recover."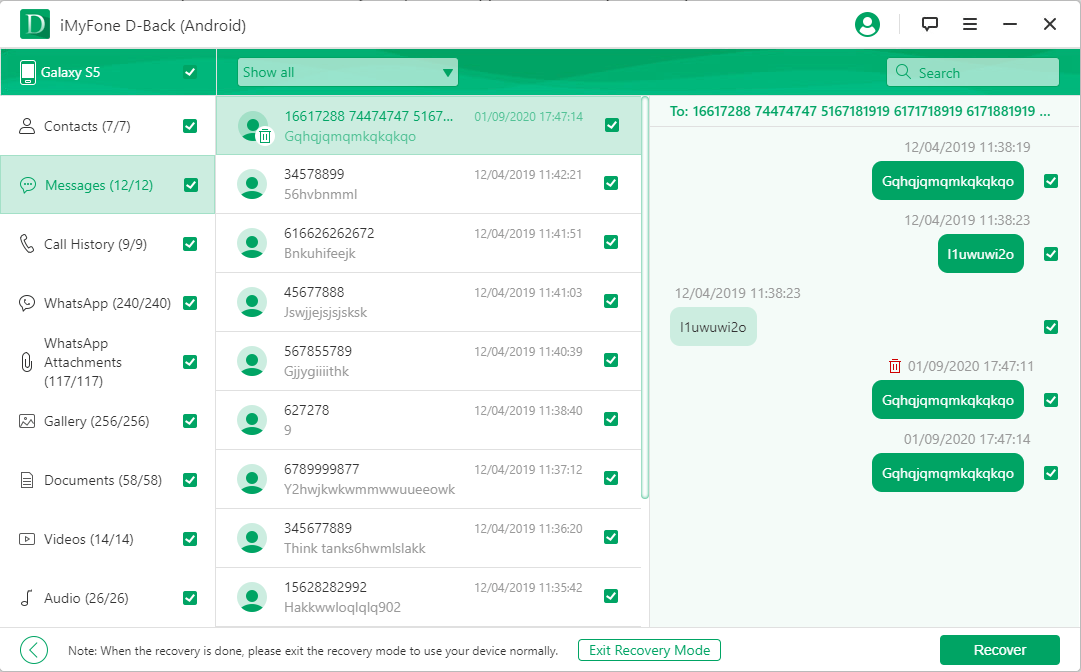 As the mode above, this mode will also export the text messages in CSV or HTML format. Just use an online converter to convert into PDF format.
Which CSV To PDF Tools Can I Use?
Like we said above, a simple search on search engines like Google will display many options. A few honorable mentions are:
Convertio: It is an online tool that allows you to upload your CSV from your device storage, Dropbox, Google Drive, and even with a link. It allows up to 100 MB of file size, and you can upload multiple CSV files for conversion. It also offers a Chrome extension for quick conversion.

Zamzar: This tool is almost like Convertio. You can convert any file to any of the options presented. It allows you to email the converted file when done and claims to have converted over 500million data so far.

Convertcsv: This tool takes things a little bit higher. With it, you can copy and paste the CSV text. It allows you to modify your result to your satisfaction.

Document.Online.Converter: It's another free online converter, too, to check out here.
Wrapping It Up
With the Google automatic backup function on Android, users can export text messages from Android to PDF/CSV/Excel using iMyFone D-Back easily, and the instructions stipulated here. However, if you lack a backup, D-Back also helps to get back your existing or the lost text message and convert them to PDF/Email using any free online converter listed here. It will also help you recover other data types irrespective of how you lost them. Thank you for reading, you may share your opinions below.