"Hi, I have a galaxy 8+ and i deleted for me very important photos and videos accidentially. So my question: Is there a possibility to undelete and save the files. As I learned that the new transmission protocols used with usb are not able to recognize and read videos blocks so that we can transfer it to the PC and to save the files." – veritrader8
Years ago, videos recovery was viewed as something that only experts could do, but this is no longer the case. One of the most common situations where Samsung Galaxy S8 videos recovery is needed is when users accidentally delete their videos. It can happen as a complete mistake and through no fault of the user – the fact is that it happens. Users who do this feel terrible and get stuck in the mindset of not being able to get deleted files back. Don't worry though. If you find yourself in this situation there are a handful of methods that'll help you to find where do deleted videos go on Samsung and get the lost Samsung videos back. In this article, we'll walk you through those methods and some other essential information about videos recovery.
Part 1: Where are My Saved Videos on Samsung Phone S9/S8/S7/S6
A common question we get is whether or not it's actually possible to recover files from Samsung Galaxy S9/S8/S7/S6. Fortunately, the answer is yes, it's very possible for you to find any videos you lose. You need find where are your videos stored on Samsung phone.
Following this, some users wonder how it's possible. After all, when most people delete videos they tend to assume that it can't be retrieved. But the way that computers, smartphones, and tablets store videos make it possible to recover files that are deleted or lost for any reason.
When you delete videos, the hard drive slot that the videos is stored in is simply marked as "empty". This means that when you download an app, save photos, or download any videos to the hard drive, the slot can be overwritten by new videos. As a result, you can find deleted videos up until the point when it has been overwritten.
An important take away from this info is that once you've lost the videos, you should stop using the device immediately. If you continue using the device then you're highly likely to overwrite the lost videos before you have the chance to recover it.
Part 2: Causes for Samsung Galaxy S9/S8 videos Loss
Another query we get is why videos loss happens for Samsung Galaxy S8. It's a good question, especially when it isn't a result of user error. Here are some of the main causes:
Using a System Cleaning App.While these apps are a great way to reduce wasted storage and clear space for more photos, system cleaning apps can inadvertently delete your personal videos that it mistakenly identifies as junk.

Accidental Deletion. Users may delete the wrong file or app, or might not realise that they've deleted a file unintentionally.

Formatting the Device. When a Samsung Galaxy is connected to PC, you can format it which resets it to the factory state. This will also forcibly delete the videos stored on the device.

Rooting Android System. Rooting an Android device removes a lot of system limits and gives users more control over the device (e.g. installing a wide range of apps). When you root a device, it completely reinstalls the operating system and also wipes personal videos.
These are just some notable reasons that might lead you to require Samsung Galaxy S8 videos recovery, and there are plenty of others.
Part 3: How to Effectively Find Deleted Videos from Samsung S9/S8 by One Click?
If you can not find where do deleted videos go on Samsung phone, you can use the third party data recovery tools. In the next section, we'll be introducing a fantastic piece of software that allows users to find deleted videos from Samsung Galaxy S9/S8. The software is called iMyFone D-Back Android and it is by far the most impressive tool we've seen for recovering Android videos.
Regardless of what caused the videos loss (whether it was deleted, corrupt, or just lost), there's no doubt in our minds that this tool is the solution for you. To name a few key features: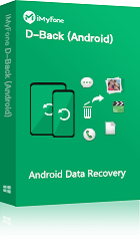 1,000,000 Downloads
Features of iMyFone D-Back (Android)
Recover all videos types – photos, videos, WhatsApp messages and media, contacts, and more.

Supports recover videos and files from Google backup (compatible with all Android phones and tablets).

Easy to use without having experience performing videos recovery.

Preview and select all or selective scanned videos to be recovered in a user-friendly interface.

Selectively recover videos after scanning an Android's storage.

Recovers videos safely and doesn't affect the original videos.

A free version is available for download!
Just follow these simple steps:
Step 1. Download iMyFone D-Back (Android) and after installing, launch the program.
Step 2. Click "Android videos Recover" on the main menu.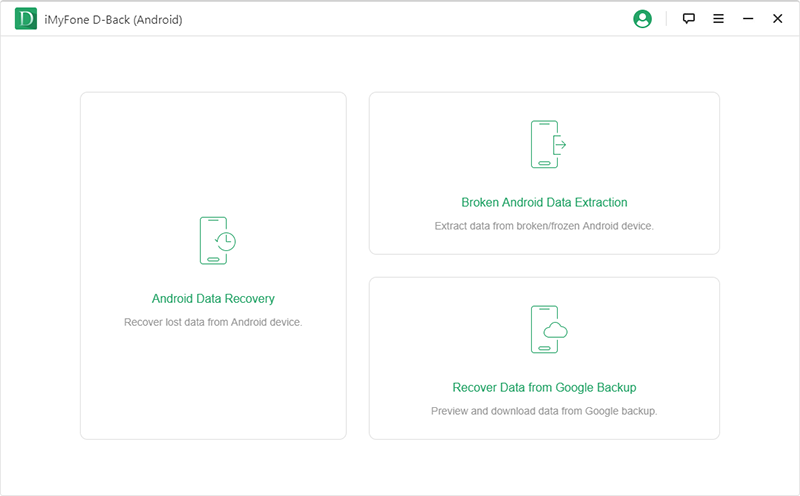 Step 3. Using the drop-down menus, choose the name and model of your Samsung Galaxy S8, then click the "Next" button.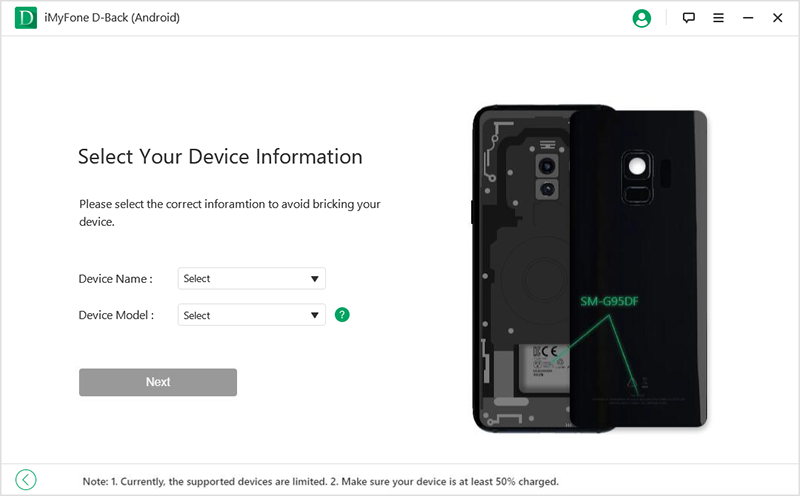 Step 4. It'll take iMyFone D-Back (Android) a few minutes to download the firmware but once it has done so, connect the Samsung Galaxy S8 to your computer and follow the on-screen instructions to put it into Download Mode.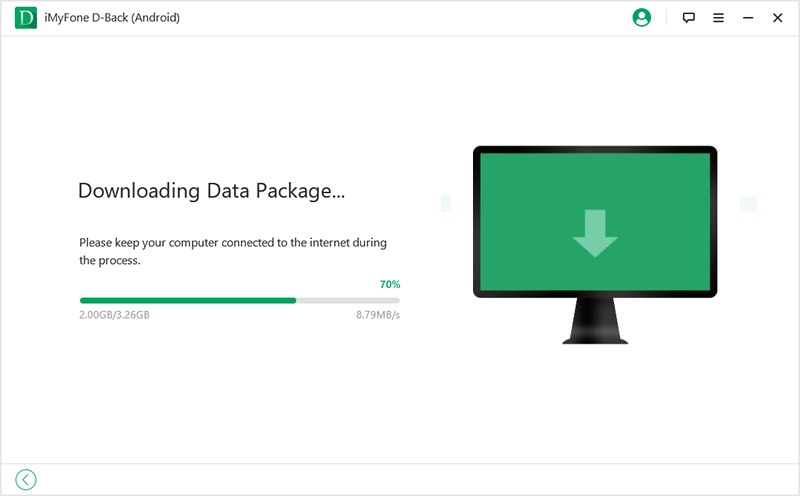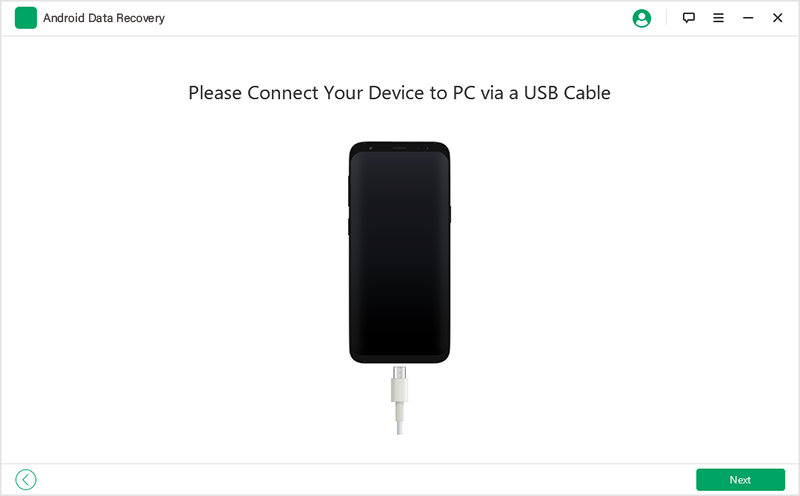 Step 5. After the device is in this mode, the following screen will let you choose specific videos types to recover from Samsung. Select them and click "Next" to begin the scan.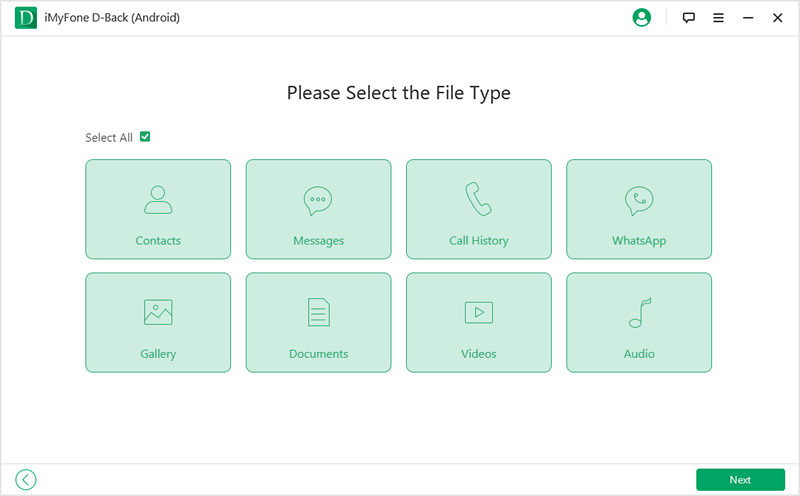 Step 6. Once the device has been scanned, browse the results and choose everything you want to have recovered, and click "Recover" to successfully find deleted videos fom samsung galaxy s8.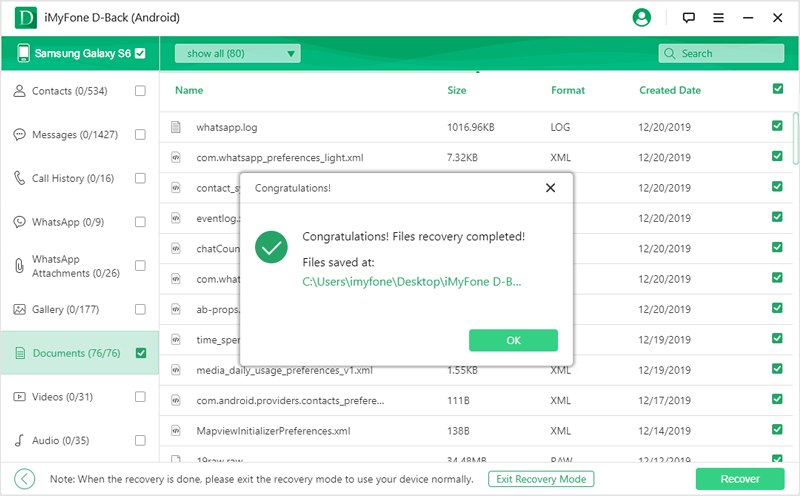 That sums up the quickest and most effective way which you can find deleted Samsung videos. All you'll need is a copy of iMyFone D-Back (Android) and you'll be set up to get back any lost videos.
How to Backup Samsung S9/S8 via Google Account?
In these unfortunate situations that leave users distressed about losing their videos, it reminds us of the importance of taking backups. Backups are massively helpful when videos loss is a concern because all you have to do is restore the most recent backup you have, and most of your lost videos will be back.
For Android users, there are a number of ways in which you can back up your Samsung Galaxy S8's videos. The most popular, and convenient, way is to use a Google account. Here's what you have to do:
First, unlock the Samsung Galaxy S8 and launch the Settings app.

Swipe down and tap the "Backup & Reset" option.

Swipe down and tap the "Backup & Reset" option.

Tap on "Back up my videos" and enable this feature if it hasn't already been.

Tap "Backup account" and choose the Google account that you want the backups to be stored on.

Enable "Automatic Restore" if you want app videos and settings to be restored whenever an app is reinstalled.

Go back to the main Settings menu and tap on "Accounts", then tap "Google".
Here you will be able to select specific videos types that are backed up to your account, such as app videos, contact info, or emails.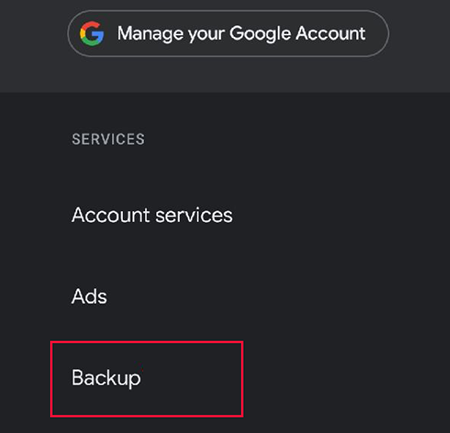 Note
If you recently bought a new Samsung Galaxy S8 then you can restore backups from a Google account by signing in to the same account that was on your previous phone, and then opting to restore videos from a recent backup.
Final Thoughts
You should now have a better understanding of how to react when videos loss occurs and to top it off, you'll have knowledge of Samsung Galaxy S8 videos recovery that enables you to respond in the most effective way you can. As a result, you can minimise the amount of videos that is lost. The best way to tackle videos loss is with iMyFone D-Back (Android) which is evidently a very useful software to have by your side. As a multi-purpose Android videos recovery tool, you can have high expectations – any videos type lost for any reason, and on any Android device. Don't miss out on what is considered by many as the best recovery tool out there and download it today!