[2023 Update] Does Airplane Mode Stop GPS Tracking?
Category: Change Location
3 mins read
Part 1: Does Airplane Mode Turn off Location?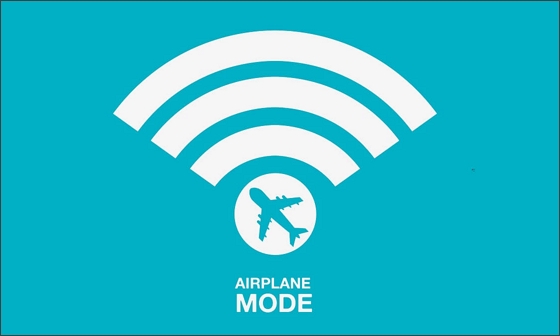 No, a phone can be tracked on Airplane Mode. GPS is a separate technology that sends and receives signals directly from the satellite. It does not depend on cellular service at all and that's why a third-party can easily track your location, even when you've turned on the Airplane Mode.
Fortunately, there's a way to hide your GPS location from others. In addition to turning on the Airplane Mode, you'll have to disable GPS on your device. Once the GPS is disabled, no one would be able to track your location at all. When you want to hide your location, all you have to do is disable the GPS and turn on Airplane Mode on your smartphone at the same time. For more details, please turn to Part 4 : how to prevent phones from being tailed
Part 2: Can Your Location Be Tailed on Airplane Mode?
The short answer is Yes. Turn on Airplane Mode is not the best and most effective way to stop GPS tracking.
No one likes some third-party tracking their GPS movement, people want an effective solution to hide their location from others. However, turning on Airplane Mode is not one of those solutions. The truth is Airplane Mode only turns off the cellular services and the Wi-Fi. In simple words, it disconnects your smartphone from the cellular network, but it does not disable location.
Part 3: Can An iPhone Be Traced While off?
No, an iphone cannot be tracked while off. Because Your smartphone needs a GPS connection to determine your location. When your smartphone is turned off, GPS is not activitated.
Part 4: How to Prevent Phones from Being Tailed?
Now that you know the truth behind GPS tracking and Airplane Mode, let's understand how to disable location services on different devices.
1

How to stop GPS tracking on iDevices?
---
If you use an iDevice like an iPhone or an iPad, follow the below-mentioned instructions to hide your location on your smartphone.
Step 1. Take out the iPhone's Control Center by swiping from the bottom of the screen. In case you're using iPhone X or above, swipe down from the top-right corner to reveal the "Control Center".
Step 2. Locate & turn off the "Celluar" and "WIFI" icon or you can just enable the Airplane Mode on your smartphone. You can also just go to settings > Airplane Mode to toggle the switch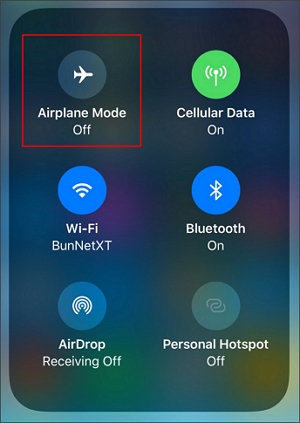 Step 3. Disable your GPS radio. Some phones have this seperate setting. Go to settings > privacy on iPhone and iPad. You will see a string of apps that use Location Services. Move slider at the top.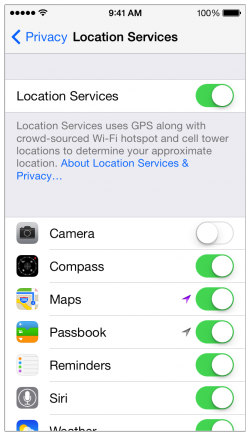 2

How to stop GPS orientation on Android devices?
---
If you use an Android device, the process to turn off location services may vary for different smartphone brands as many manufacturers add their customized skin on top of pure Android. However, in the majority of the cases, the following guidelines will help you block location on your Android smartphone.
Turn on Airplane Mode Through Android Notification Drawer
Step 1. Swipe down from the top of your screen.
Step 2. Look for the Airplane icon and tap it to turn on the "Airplane Mode".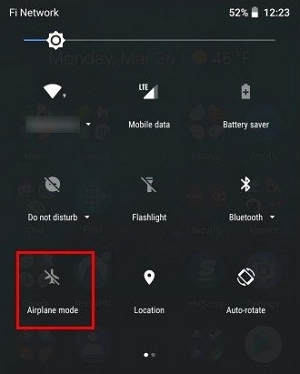 Step 3. Open the App Drawer and select Settings > location. Then turn it off.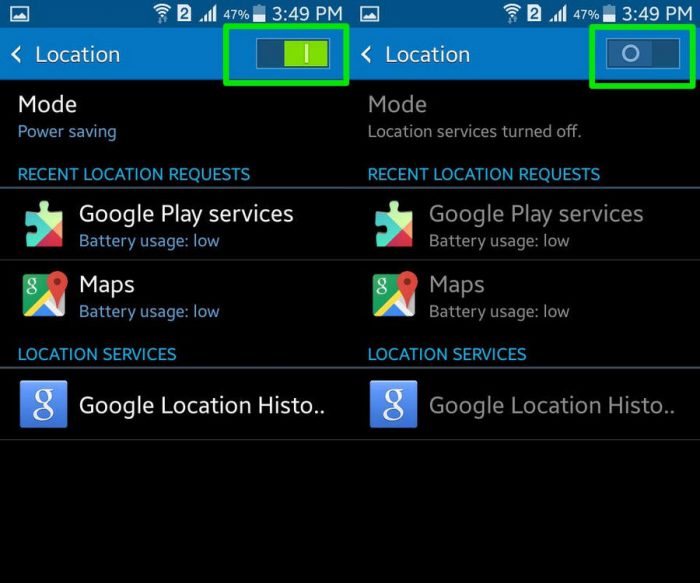 Some apps like Google Maps, and Foursquare rely on location services. In particular, you are unable to access some of your smartphone's features by turning off the location.
Part 5: Spoof Location to Stop GPS Tracing without Turning on Airplane Mode
That's how it will stop you from being tracked.But if you're still struggling to stop sharing your location, let's help you out. In this guide, we're going to share some insight into how to spoof location to stop GPS tracking without turning off location services. Now, let's take a look at the best location spoofing app.
If you're using an iOS or Android device, we recommend iMyFone AnyTo , a geo-spoofing app that's useful and wonderful. The tool has a special "Teleport" mode that'll help you select a physical location on the map and use it as your current location. As a result, third-party services won't be able to track your real location.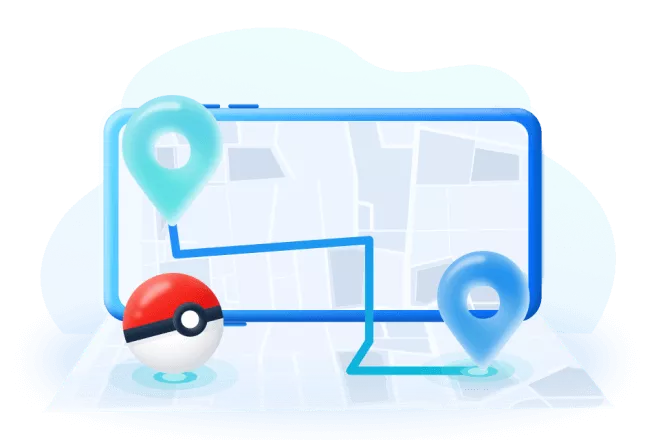 Key Features:
Change your GPS location to anywhere in the world with one click.
Stop GPS tracking like Lfie360, Find My Friends without turning off location services.
Protect your privacy via a virtual location.
Support both Apple and Android devices.
Watch Video about How to Stop Tracking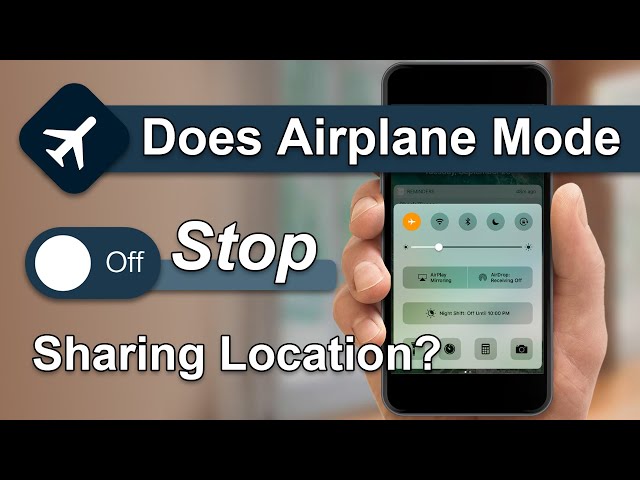 Steps to Follow
Step 1. To begin, download iMyFone AnyTo from the official website and launch it on your PC. Hit Get Started on its main interface to continue.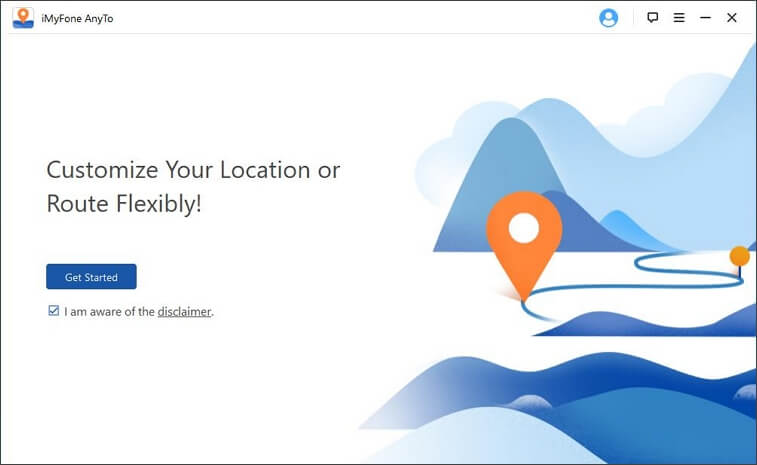 Step 2. Plug your phone into the computer and hit Trust on the pop-up tab for successful connection.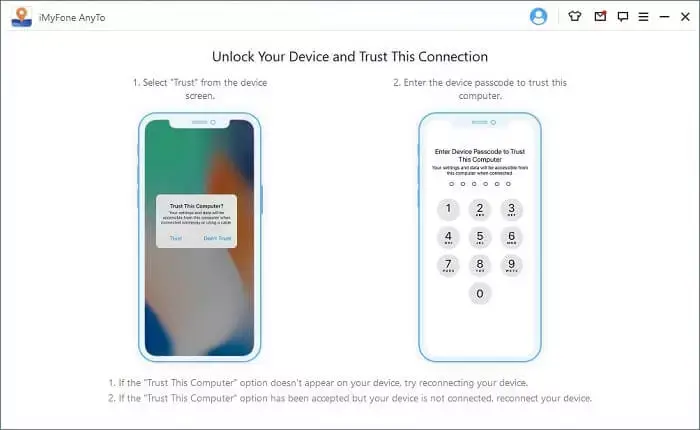 Step 3. The program will now load the world map. Click on the Teleport icon and select any location on the map.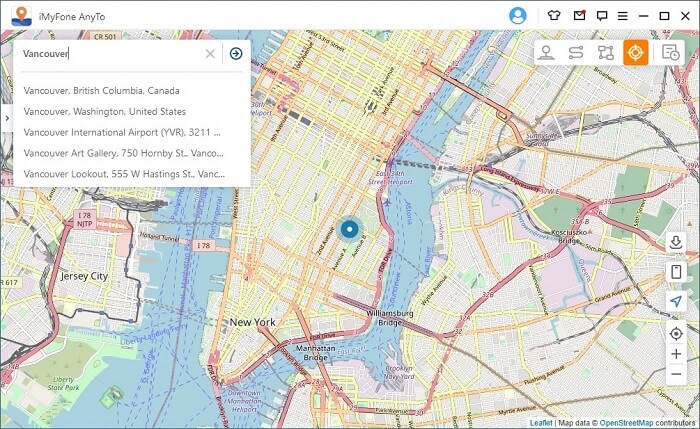 Step 4. Just hit Move to teleport to that location. All the location-based games and apps on your smartphone will also show this new location.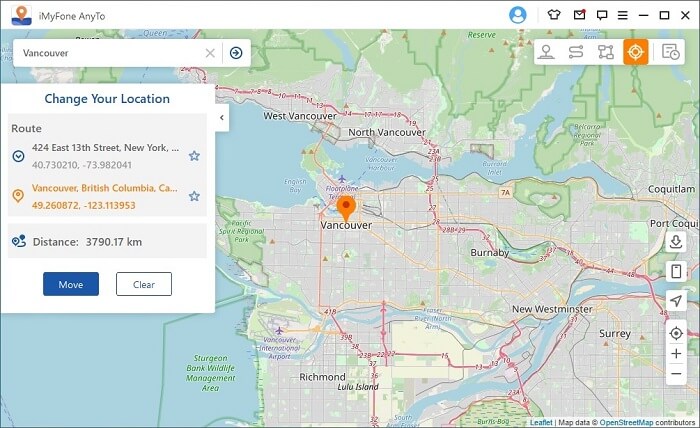 Conclusion
Does Airplane Mode turn off location? This is one of the frequently asked questions, ever since Google and Facebook were accused of tracking the user's location. If you also care about your privacy, you can enable the Airplane Mode and turn off the GPS feature to hide your location.
However, a much better solution would be to use a location spoofing application as it will not limit the use of some certain features of the gadgets.
Change GPS Location on iOS/Android
168,282 people have downloaded it.
Fake iOS/Android GPS location to anywhere in the world instantly.
100% Work with location-based apps such as AR games, social platforms, etc.
Joystick to simulate GPS movement freely when playing games.
Import / Export GPX file to save your favorite routes.
Compatible with All iOS & Android versions.