Change location to spoof the game or social media is really cool. There could be plenty of reasons for faking or mocking your location. It could be any location-based app, AR game (such as Pokemon Go) or social media platform, etc. most of these apps support iOS. Android users demand a reliable location spoofer app.
In this article, we've brought you a detailed and comprehensive review of Dr.Fone - Virtual Location. And also we recommend best alternative of Dr.Fone - Virtual Location to you. Read this article to choose the best GPS location changer.
Part 1. Know Everything about Dr.Fone - Virtual Location
1.1 What is Dr.Fone - Virtual Location
Dr.Fone - Virtual Location is a location changer software that can help you mock your actual location in just one click. It's available for both iOS and Android. Location spoofing can also be performed by using a VPN. But, any location can easily detect that you're using a location spoofer. So that's why many additional features are added to this software.
1.2 Features of Dr.Fone - Virtual Location
Save Your History Routes
Dr.Fone - Virtual Location lets you save your previously selected routes by importing/exporting the GPX file. This saves you from the inconvenience of drafting the same path repeatedly
System Compatibility
You would be amazed to know that this unique location spoofer is available for the latest Android (Android 12) and iOS (iOS 15) versions. However, users having iOS 9 (and previous versions) and Android 6 can also use it.
Easy and Simple UI
Although, there are many other ways for location spoofing. One method is jailbreak. Another method is using the Xcode or using your iOS developer account. But these methods are complicated and nearly impossible for any non-tech person. So, he can easily use dr fone virtual location and begin teleportation.
GPS Movements
Using this excellent software, you can choose two or more spots and start a virtual movement. You can even customize your speed, directions, and the number of movements made.
1.3 How to Change Location via Virtual Location
Step 1. Open the official website and download it on your Windows/Mac. Then run the installer.
Step 2. Click on Virtual location and link your iPhone/Android to your PC. Click Get Started. There's no need to use a USB cable again and again for the iPhone after you've connected it once. You can also use Wi-Fi.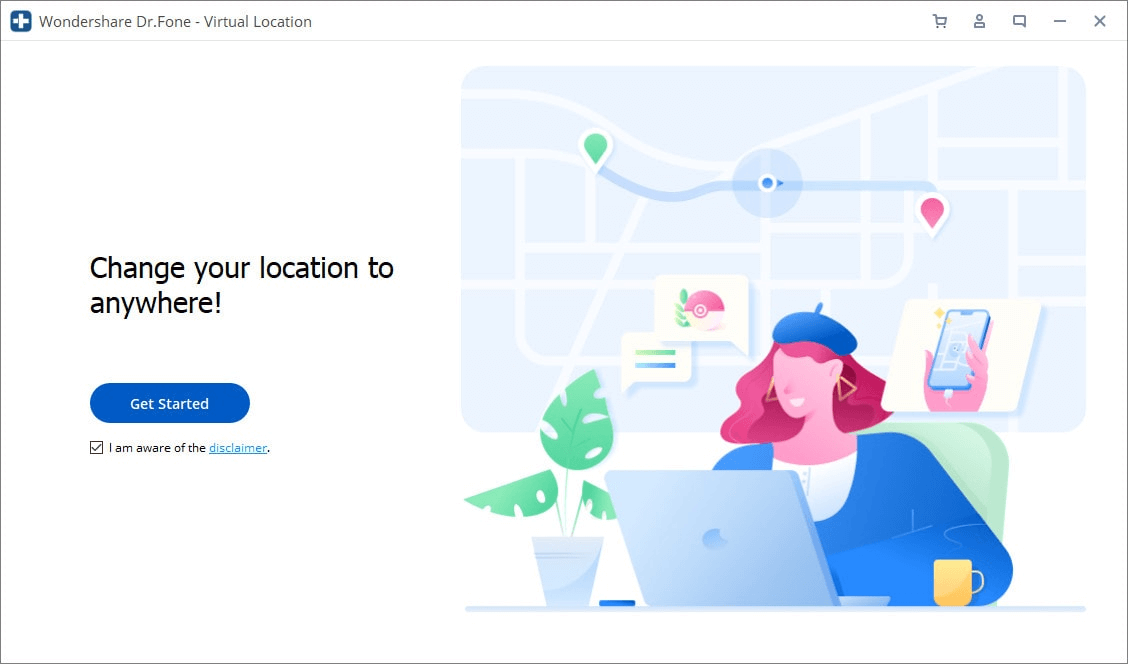 Step 3. Select the Teleport mode that appears in the upper right corner.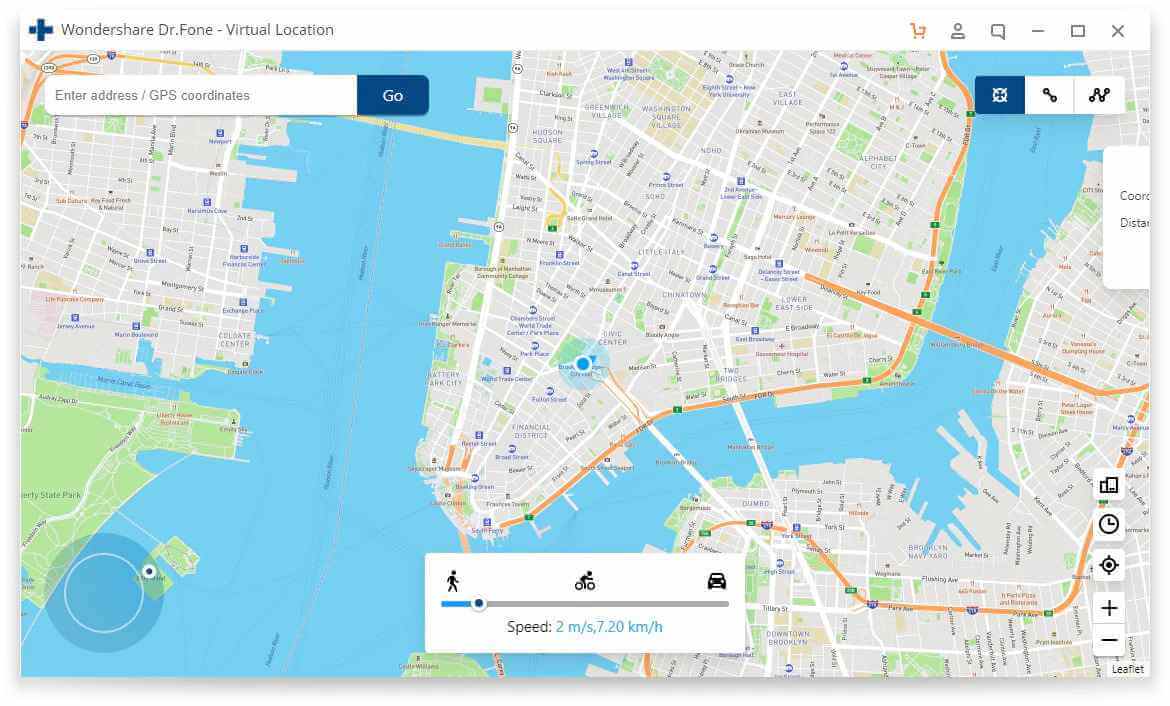 Step 4. Enter the location in the search bar.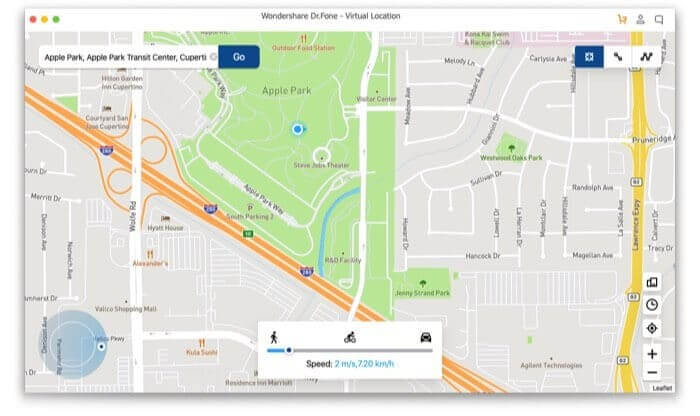 Step 5. After selecting, click Move Here.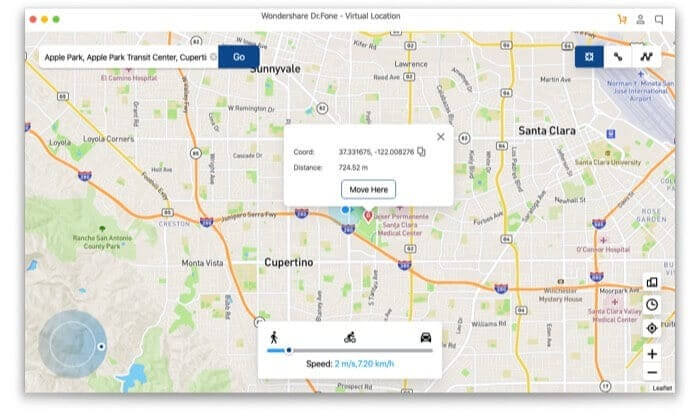 1.4 The Reviews about Dr.Fone - Virtual Location
Overall it's a pretty good software developed by a well-reputed company, i.e., Wondershare. There are very less reports of crashes, and the software works very smoothly. However, it's a bit high priced. Users would always prefer an economical or even free product.
Pros
Around the clock customer support.
Stable connection and service.
Lesser risk of getting detected.
Cons
It's very expensive.
It has a very limited free version.
1.5 FAQs about Dr.Fone
1

Is Dr.Fone - Virtual Location free?
No, it's not free. Almost every good location spoofing software is paid for. It charges $59.95 annually.
2

Is Dr.Fone - Virtual Location safe?
Yes, it's safe from bugs, viruses, 3rd party plugins, etc. It's associated with the brand "Wondershare." It provides a safer option than jailbreak, etc.
3

Why is Dr.Fone - Virtual Location not working?
It may be due to internet issues. The map may not load. The reason can be Bugs in the map API. You can restart your device to check. Or you might have been detected.
Part 2. The Best Virtual Location Alternative to Change Location
You must be thinking that it's better to use the Dr.Fone - Virtual Location just because it comes from a large brand. You may be correct, but why not choose the software that offers the same quality at a lesser price. Introducing you iMyFone AnyTo by the brand iMyFone. 
| Tool | User Ratings | Efficiency | Ease of Use | Stability | Pricing |
| --- | --- | --- | --- | --- | --- |
| Dr.Fone | 4.3/5 | Good | Excellent | Stable | $59.95/year |
| AnyTo | 4.8/5 | Excellent | Excellent | Very Stable | $39.95/year |
2.1 Best Location Changer iMyFone AnyTo (Cheaper and Better)
It's a one-click GPS location changer software. It allows you to benefit from thousands of features at a lesser price. Its stable connection, high compatibility, ease of use, stable connection, and 24/7 customer support are the primary reasons for its success.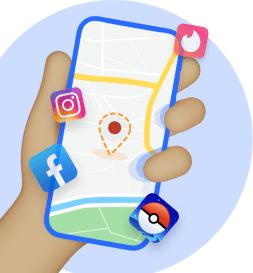 Features of AnyTo
It offers circle mode and realistic mode .
Import and export GPX files with a single click to keep track of your routes.
It's available at a lower price and also provides a trial period.
Easily spoof location on Pokémon Go with just one click.
Work in coordination with other location-based apps, like Instagram, WhatsApp, and stop you tracking from Life360 and Find My Friends.
2.2 How to Use iMyFone AnyTo
Watch Video Tutorial to Fake GPS Location on Your Phone
(Note: If you have installed iMyFone AnyTo on the computer, drag the video bar to 0:46 to skip the downloading and installation part.)
Steps to Follow
Step 1. Download iMyFone AnyTo and install it into your Windows/Mac. Then, launch it. Click the Get Started button after that.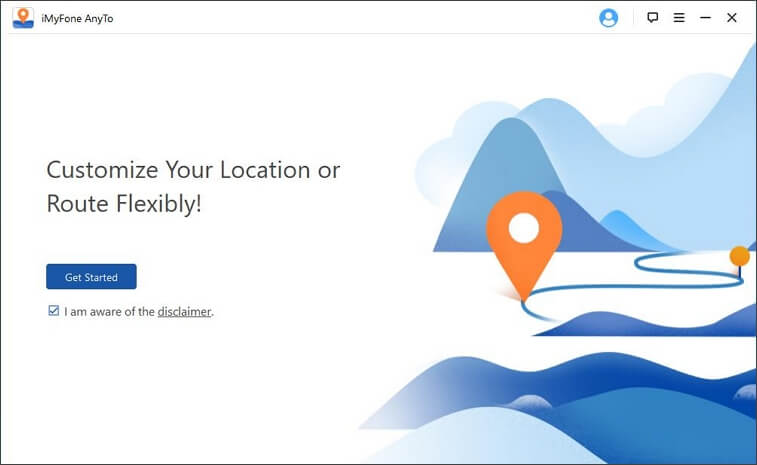 Step 2.Plug your phone into the computer and hit Trust on the pop-up tab for successful connection.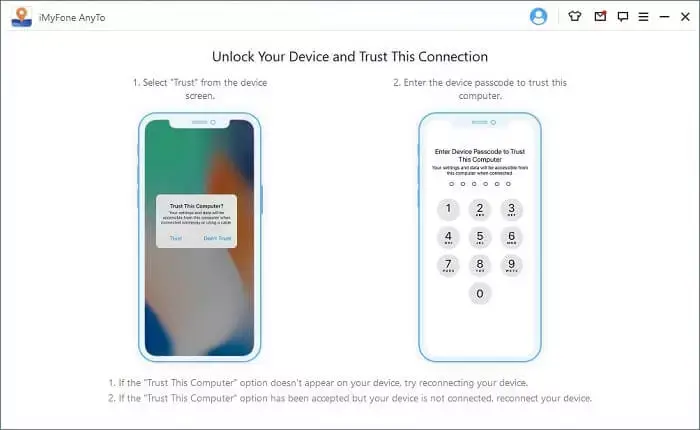 Step 3.The program will now load the world map. Click on the Teleport icon and select any location on the map.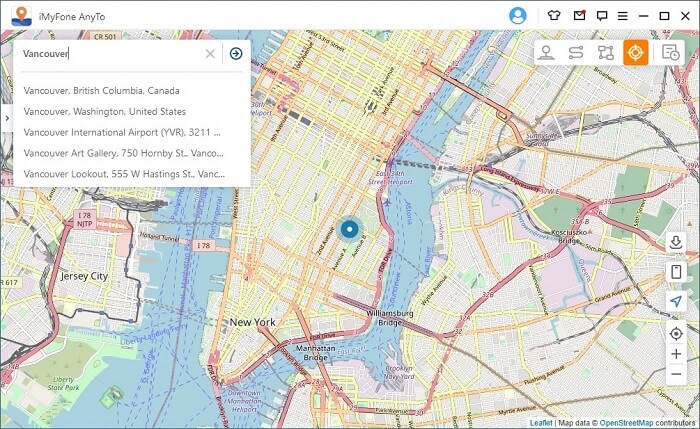 Step 4.Just hit Move to teleport to that location. All the location-based games and apps on your smartphone will also show this new location. Now you can go anywhere you want even at home.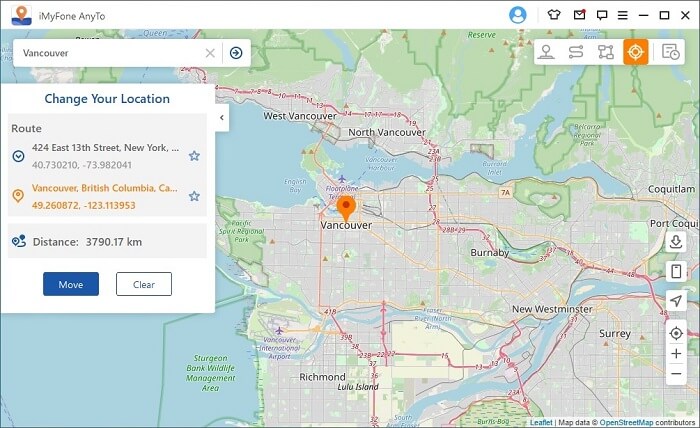 Reviews
iMyFone AnyTo is the best location spoofing software. It has a free version. You can begin with the free version to check its quality. iMyFone AnyTo can support almost every Android device and every single iOS device. It offers additional features at a
lower price
, so it's a better choice than Dr.Fone location spoofer.
Final Thoughts: Dr. Fone - Virtual Location vs iMyFone AnyTo
Both are good and have many users worldwide who have left positive reviews. However, the best location spoofer is iMyFone AnyTo as it offers a bunch of exciting features at a lower price than Virtual Location. No matter which one you choose, always choose the software having the best customer support services. You can get detected and blocked if you're using the teleport mode too much, especially on iOS. Customer support will help you in such cases.