Pokémon Game Freak characters are inspired by various real-world concepts. Each character has its unique origin, and the influences range from an animal like characters to James bond. 
The starters Pokémon in Pokémon Sword & Shield are also the same. Referring to Drizzile Pokémon, it is a water-type Pokémon owned by Goh and introduced in Generation 8.
Water-Type Pokemon – Drizzile
As mentioned earlier, Drizzile is a water-type Pokémon introduced in generation 8. Other names for the character are Jimeleon, ジメレオン, Arrozard, Phlegleon, and 누겔레.
Appearance
The slim bipedal, lizard-like Pokémon has a primarily blue-colored body with a white belly and a dark blue mark over it. Its two-fingered hands and toes are green in color. The blue face has small nostrils and half-closed eyes with a thin line tracing from eye to eye. It has three ears: blue, sticking up, and two purples, hanging down the face and chameleon tail swirling inward. It uses its tongue to attack.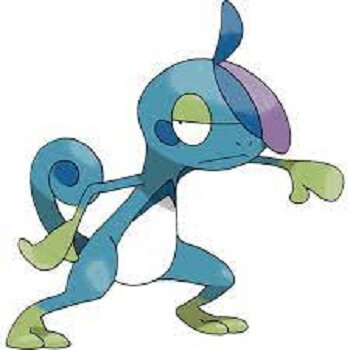 Special Abilities
Drizzile has special pores to create water balloons from its moisture in the palm that helps him to attack
Though highly intelligent, it is too lazy to do anything until it's important. When ready to hunt, it turns from slothful to concentrated
It lays out traps everywhere around it to keep the enemies away
It can walk as biped or quadruped (using both legs and arms)
It can camouflage itself in its pre-evolved and evolved form too
It can use the long slimy tongue to fight and hunt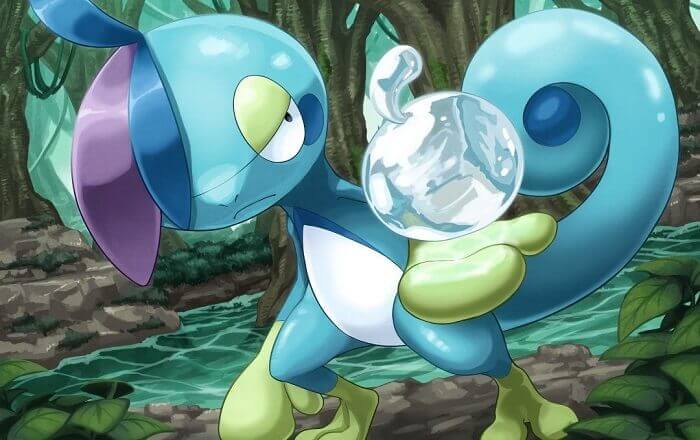 Pokedox data
National no: 817
Height: 2'04"(0.7m)
Weight: 25.4lbs (11.5kg)
Base egg steps: 5,120
Capture rate: 45
Base experience yield: 147
Leveling Rate: Medium slow
Abilities:
Torrent (Increases the damage of water type moves by 50% when it is at 1/3 or less HP
 Sniper (Hidden: Ups the power of critical hits by 225% from 150%)
Base Stats
HP: 65 
Attack: 60 
Defense: 55 
Special Attack: 95   
Special Defense: 55 
Speed: 90  
Total: 420   
Goh Drizzile
Goh is Sobble's trainer. Their relationship started rough because of Sobble' s extreme sensitivity for care and attention. Sobble was a timid crybaby who began to cry whenever it has to avoid interacting with others and to make itself invisible.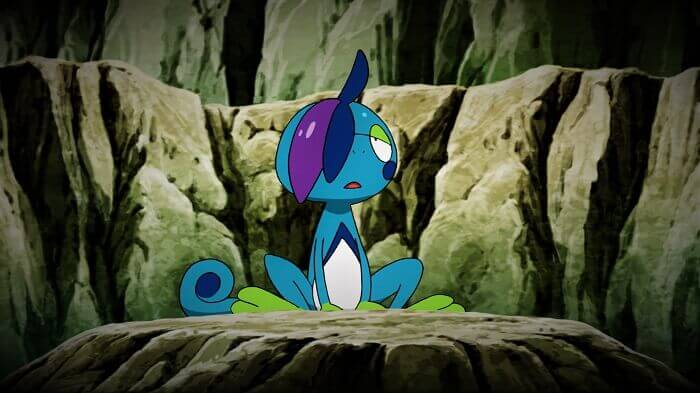 Once Sobble witnessed that Goh attempted to save it from the Team rocket, Sobble understood that he needed the bravery to get out of its imprisonment and fight back. Also, he developed a liking for Goh and cried in joy when Goh praised it for its bravery.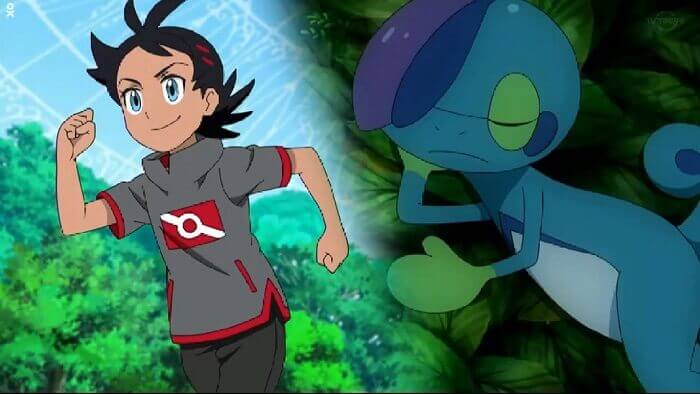 Under Goh's traineeship, Sobble stopped crying much and calmed down a bit. Throughout the process, it gained enough confidence and learned U-turn and fending off Team rocket.
Goh Drizzile made its debut in JN062, where Sobble evolved into Drizzile. After evolving into Drizzile, Sobble distanced itself from Goh. It really Goh Drizzile when the two made up after a deep conversation, and Goh let Drizzile stay in his den for as long as it wants.
Pokémon Drizzile Evolution
As one of the three starters of Sword and shield, Sobble is an adorable seventh Pokemon of Pokémon Sword and Shield Regional Pokédex. It starts off as a vulnerable character but quickly becomes strong and valuable.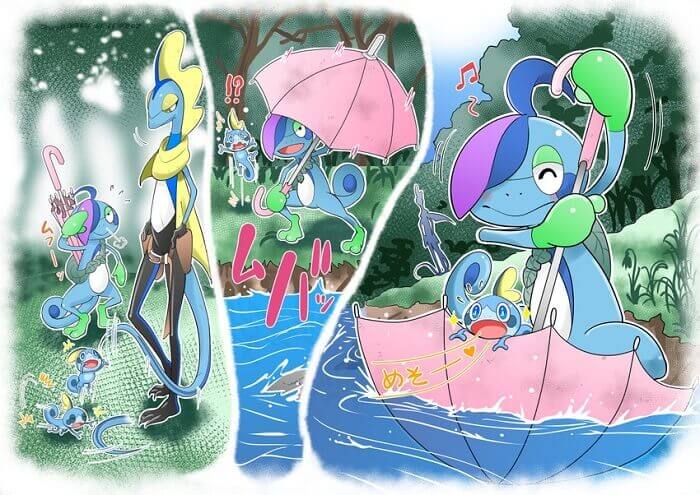 Sobble evolves into Drizzile Pokemon, which is a water-type Pokemon that creates water balloons as a trap) at level 16. Drizzile evolves into Inteleon, which shoots high-powered water blasts from its fingers at level 35.

As a Sobble, it has the highest special attack base stat out of all other starters Pokémon. It continues to get better with evolution, and when it reaches its final evolution, Inteleon has the highest speed base stat.
Starts from Sobble (816)
At level 16: Drizzile Pokemon (817)
At level 35: Inteleon(818)
The Best Drizzile Movesets for Beginners Evolutions
If you are curious about what is the best Pokémon in Pokémon sword and shield, then the choice is completely yours because there isn't one all-rounder starter Pokémon.
If you have picked Sobble as a starter, here are the Best Drizzile movesets for evolutions of beginners.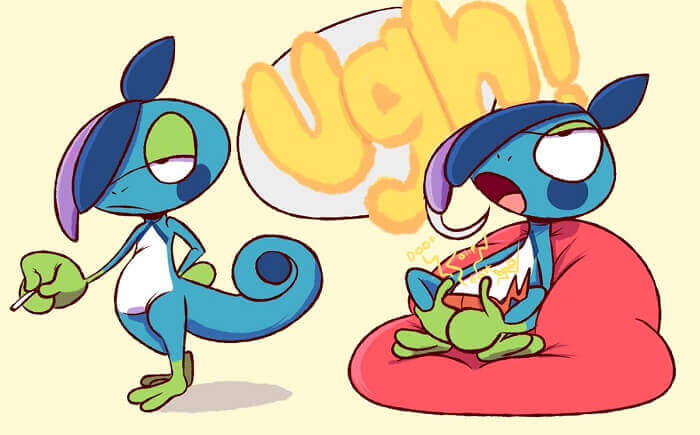 As a starter, you have two ways to choose Sobble. For this, you can either pick it as a starter or trade it with one of your friends. You can enjoy light screen, reflect, liquidation, rain dance with its evolution-Drizzile.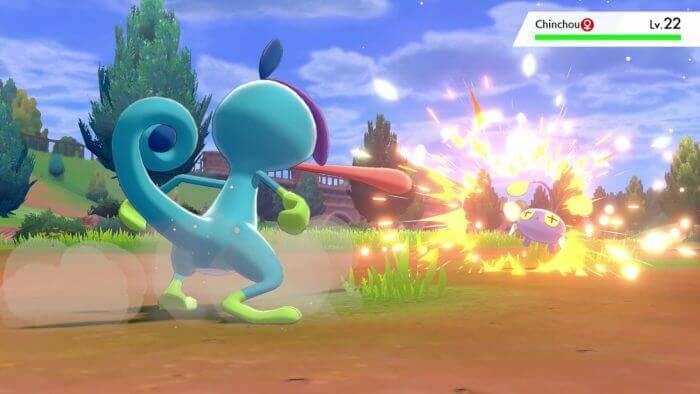 With light screen and reflect, damage from special attacks of rival will be constrained for five turns in combat. Liquidation is used to pelt target in the form of full-force blast of water. Therefore, it can ease off the defensive capabilities, which can be learned at level 28.
The other powerful move is the Rain dance at level 36 that powers ups water-type moves.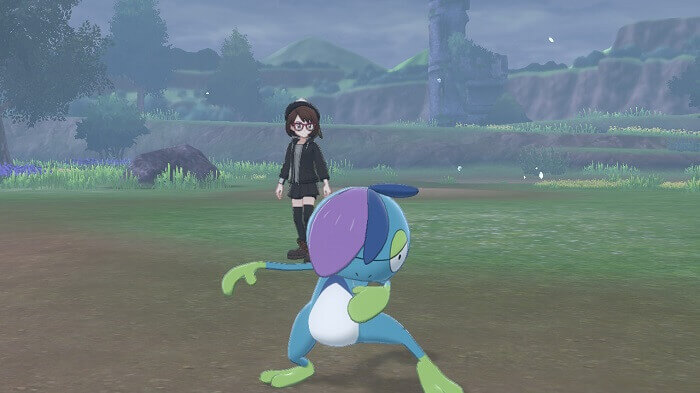 Drizzile learns Bug-type move and U-turn moves at level 30 needed for taking on grass Pokémon. Also, instead of regular attacks, the major asset is special attacks that pair well with sniper hidden ability.

If you want to battle against weaknesses, you might have to teach Sobble, Drizzile, and Inteleon some moves like TM51, TM 27, Icy Wind, or Icicle Spear, to take on grass-type Pokémon and Mud Shot and TM53 against electric-types.
Easy Way to Get Drizzile with iMyFone AnyTo
Pokemon go boosts people to go out and catch Pokemon. But what if you don't want to go out for the game?
Is there any way to fake GPS on Pokemon Go? Well, yes.
Some game assistants can help you fake GPS for catching Drizzile Pokemon in the game, and the best fake GPS app is iMyfone AnyTo.
Watch the video to explore this AMAZING Pokemon Go Spoofer:
iMyfone AnyTo is designed in such a way that it can create fake/virtual locations or rout for AR games. With this software, you can change your location anywhere in the world and catch Drizzile Pokemon or any other Pokemon without going outside.
It takes care of all users' location problems such as changing, swapping, spoofing or hiding. Additionally, it supports iOS and Android devices, including Samsung, One Plus, Pixel, LG, the latest iPhone 12 series, etc.
Features of iMyFone AnyTo
It can change GPS location to anywhere in the world
It can fake GPS to avoid revealing location in monitoring software
It does not need jailbreak or root and is 100% clean
Step-By-Step Guide to Fake GPS with iMyFone AnyTo
Here is the step-by-step guide to fake GPS to catch Drizzile Pokemon on iMyFone AnyTo.
Install the App and Connect the Device
Download and install the app on your Windows PC or Mac. Open and click the Get started button. Now follow the instructions to connect your device to the computer.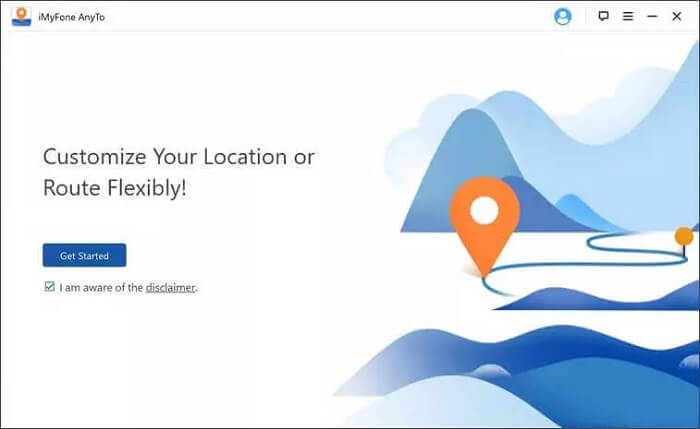 After the device is connected, a map will show on the screen.
Fake the location by selecting Teleport Mode at the upper right corner and open the Pokemon game on your cell phone.
Select Fake Location
Choose the fake location on the map by zooming the map. As you select the location, a sidebar will pop out showing all details of destination information.
You can also choose the location by entering the place name or coordinate in the search box.
Now, hit the move button and check your changed location in game.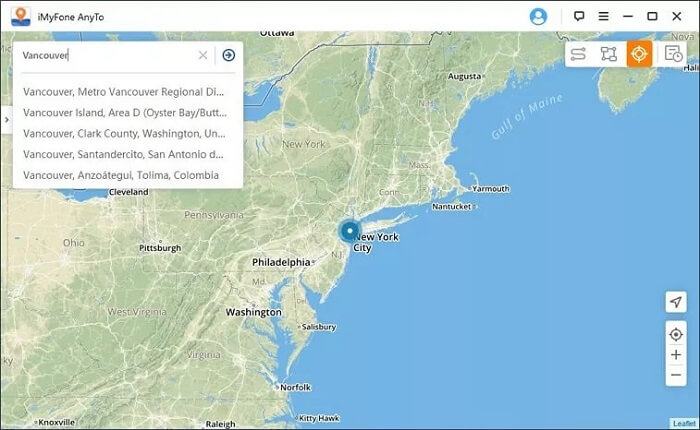 You can now reach anywhere to catch Drizzile Pokemon.
Final Words
Drizzile Pokémon is a water-type Pokémon that was introduced in Generation 8.  The character is inspired by British espionage and has some special abilities, including hidden ones.
To win the game, the player has to go outside and catch Pokemon. iMyfone AnyTo is the best software for Pokemon gamers to fake the location and capture the Drizzile Pokemon.