Often you might want to view a web on your PC that you've previously seen on the phone. Location tracking services are beneficial, but they also restrict our privacy. You might want to block someone from tracking you. VPN could be an option, but it's not much reliable. So what you do, you use a GPS location changer. But many of them are not much effective. In this article we will have a full review about EaseUs MobiAnyGo and it's best alternative.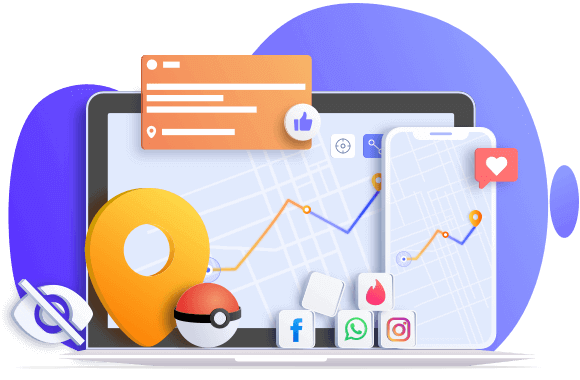 Part 1: Everything about EaseUs MobiAnyGo
1.1 What is EaseUs MobiAnyGo
The above mentioned and other personal reasons are enough to explain why you need a GPS location changer, EaseUs MobiAnyGo is a tool that helps you change or shift your actual location to a virtual place. It's a mock location generator. It performs the task safely and securely without jailbreak. Along with location change, it also comes with more exciting features, which are mentioned below. It even works with the most obsolete iPhone like iPhone 4s, 5, 5s, etc. and also supports the latest version, i.e. iOS 16
1.2 Features EaseUs MobiAnyGo
2 spots and multi-spot feature
For using this feature, enter two or more desired spots. Then customize your movement speed and the number of times you want to travel. Then it will show your movement so that after starting from the original spot, you stop at one place and then at the final destination. This feature makes the tracker believe that you're not using spoofing software.
Play AR games
You can play Augmented reality games like Pokemon Go, etc., from the comfort of your home by using EaseUs MobiAnyGo . The highly supportive system of ease us mobianygo mac allows these games to run seamlessly without any error. It also enables you to change your location on social media apps, etc.
Fake movements
You can even fake your movements and show it like you're following a real passage in just one click. It also even allows selecting the speed of movement. It provides three modes, i.e. bicycle mode, walk mode, and drive mode.
Compatibility
You must be worrying that all these features must require some heavy iOS device. Or whether it can work with the latest iOS versions because Apple operating systems are much more advanced, and they often tend to restore the original location after some time. Then please be at ease because EaseUs MobiAnyGo has been examined to fully support iOS 16 devices.
Easy to use
It provides the most easy-to-follow way to change your location anywhere around the globe in just one click. It also supports up to 5 iOS devices at a time. It also saves your formerly used location saves you the time for searching and locating them again.
1.3 How to Change Location via EaseUs MobiAnyGo
As above mentioned you can change your location in a variety of ways. Just follow these steps, and you'll successfully be able to generate a fake location.
Step 1: Install and launch the program. Tap on Start to begin.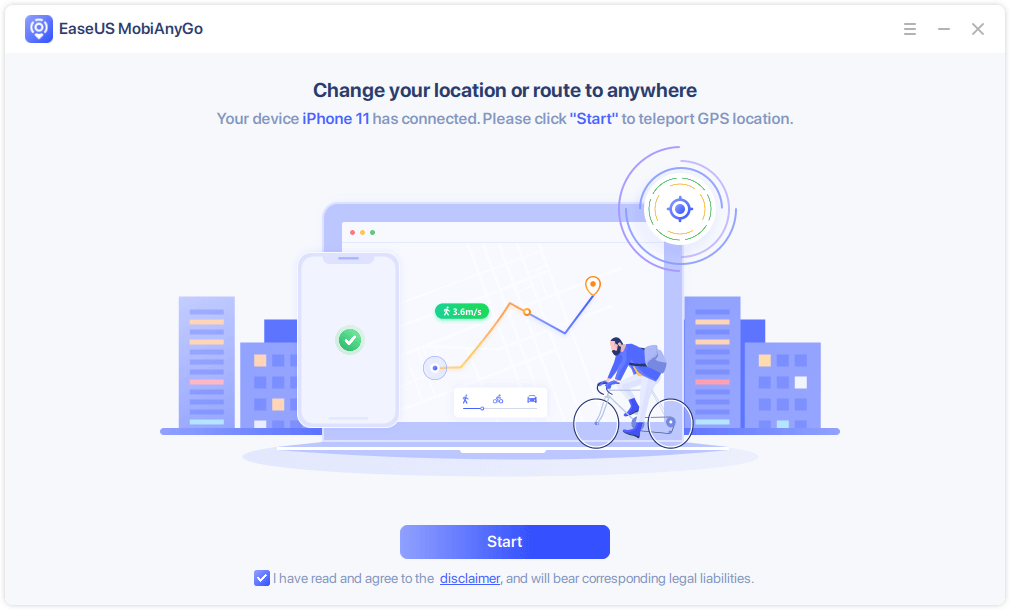 Step 2: Unlock it and click on Trust this Computer to start connecting. It'll take some time.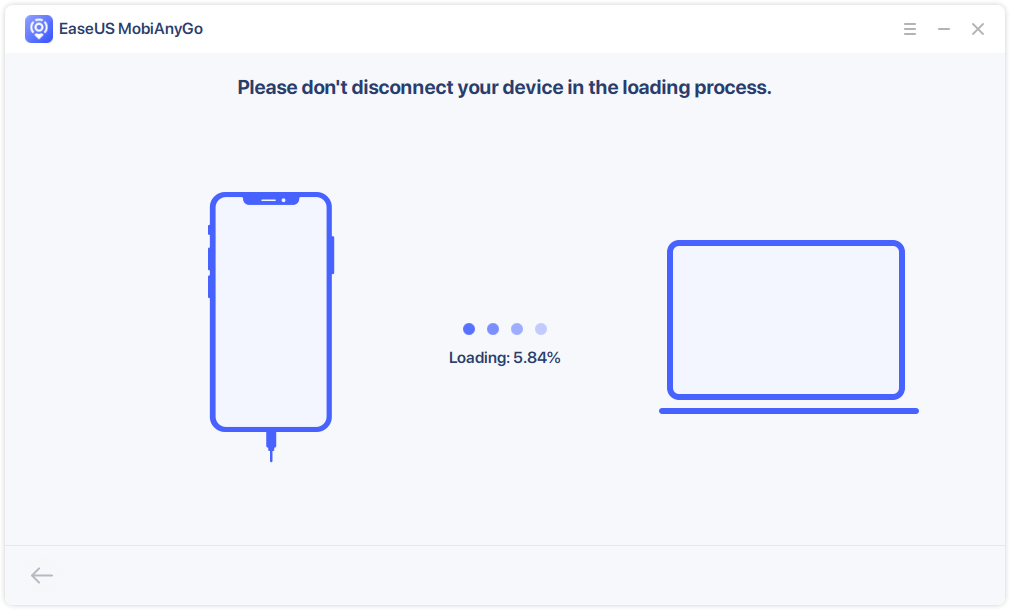 Step 3: You'll be shown a map to select your desired location. You just need to tap on the desired location. Otherwise, you can also enter the name of place or coordinates to find and select it to teleport. Then click Move.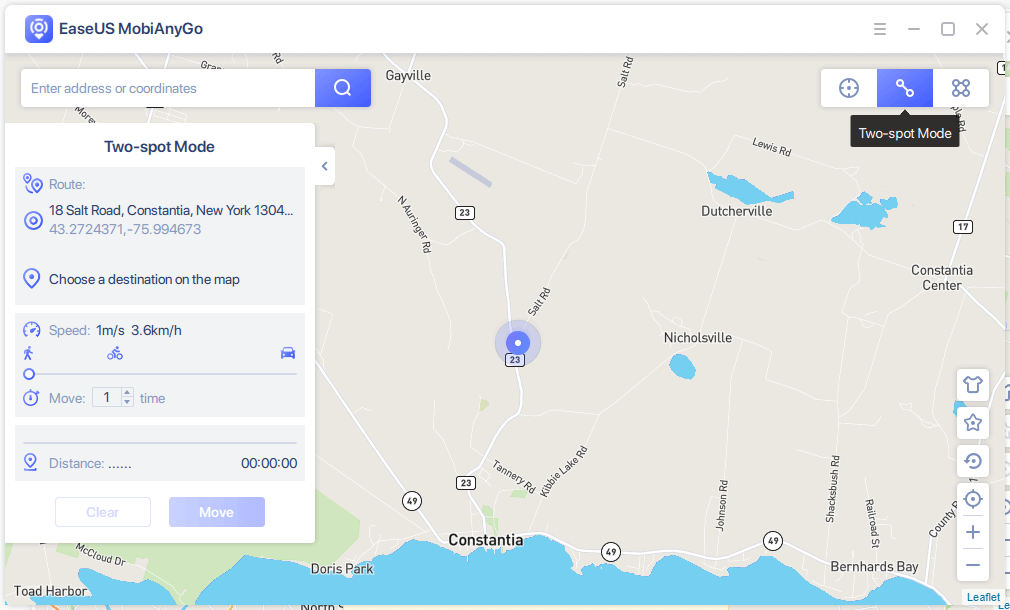 There's a chance that your device remains unrecognized due to some issues. Restart your device or check the USB connection.
1.4 The Reviews about EaseUs MobiAnyGo
Overall EaseUs MobiAnyGo is much more easy use and reliable app. You can change with just one click.
During a general review, it was reported that anyone could use it. Even a non-tech person can just read this article and then set up and start using EaseUs MobiAnyGo mac.
Every location-based app worked completely fine without any glitch.
People loved playing Pokemon go with it. However, a major drawback recorded was its unavailability for Android systems. It's a huge minus point. Android users need something that can support their system. Moreover, iOS users need to be alert because the iOS acts to move the location back to the original after every 3 to 6 hours. The best remedy is to use it carefully.
Pros
It has a much more convenient and simple UI.
You can use it with five different iOS devices at a time.
It saves history locations, and features like two-spot and multi-spot enable a more realistic spoofing.
Cons
It doesn't support Android.
It doesn't have a free version. It's paid software.
1.5 FAQs about EaseUs MobiAnyGo
1

Is EaseUs MobiAnyGo Free?
No, mobianygo is not free. It has no free version. It's paid software. It's priced at $39.95 per year.
2

What Device Does EaseUs MobiAnyGo Support?
It only supports iOS devices. This software is not for Android. It's counted as a huge con. However, it supports the latest iOS version and almost every iPhone.
3

Do I Need to Jailbreak my Device in Order to Change GPS Location?
There is no need to jailbreak your device to change your location. You can use plenty of other alternatives, for example, spoofing software like ease us mobianygo, iMyFone Any To, etc.
4

Can I Use EaseUs MobiAnyGo on Android Devices?
No, you can't use it on Android devices. If you're an Android user, you must go for others, for example, iMyFone AnyTo.
Part 2: The Best EaseUs MobiAnyGo Alternative to Change Location?
Now, Android users and safety-conscious iOS users must be now wondering what to do now. Don't worry. You finally have a reliable location changer that is available for both iOS and Android versions.
| Tool | User ratings | Ease of use | Support | Connection stability |
| --- | --- | --- | --- | --- |
| EaseUs MobiAnyGo | 4.3/5 | 4/5 | Supports only iOS devices | Excellent |
| iMyFone AnyTo | 4.8/5 | 4.5/5 | Supports both Android and iOS devices | Excellent |
2.1 iMyFone AnyTo
It's a GPS location changer software that works most natural way and comes with better effectiveness and features like GPS movements, etc. It's compatible with almost every Android and iOS device, and as it supports Android and iOS.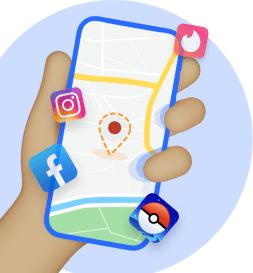 Features of AnyTo
Compatible with both iOS and Android smartphones.
It has a free version, and the paid version is also accompanied by a money back guarantee.
Make it easier to re-select historical locations by preserving them in the database.
Work in coordination with other location-based apps, like Instagram, WhatsApp, and games like Pokémon Go.
2.2 How to Use iMyFone AnyTo
Watch Video Tutorial to Fake GPS Location on Your Phone
(Note: If you have installed iMyFone AnyTo on the computer, drag the video bar to 0:46 to skip the downloading and installation part.)
Step 1. Download iMyFone AnyTo and install it into your Windows/Mac. Then, launch it. Click the Get Started button after that.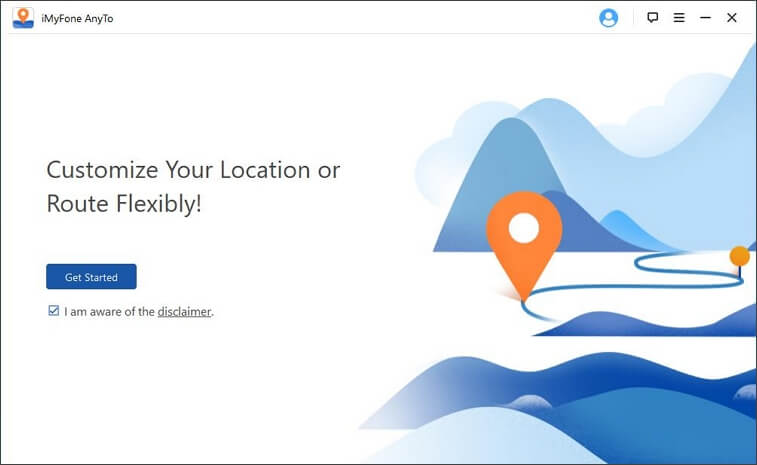 Step 2.Plug your phone into the computer and hit Trust on the pop-up tab for successful connection.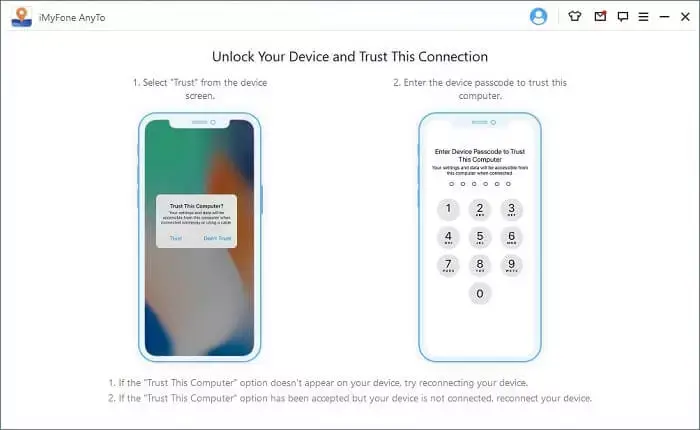 Step 3.The program will now load the world map. Click on the Teleport icon and select any location on the map.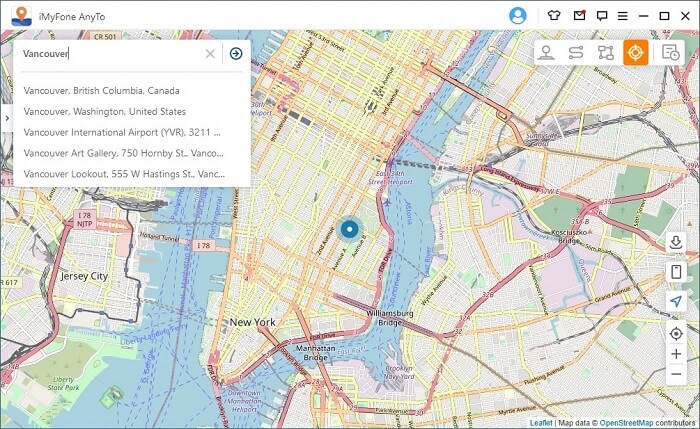 Step 4.Just hit Move to teleport to that location. All the location-based games and apps on your smartphone will also show this new location. Now you can go anywhere you want even at home.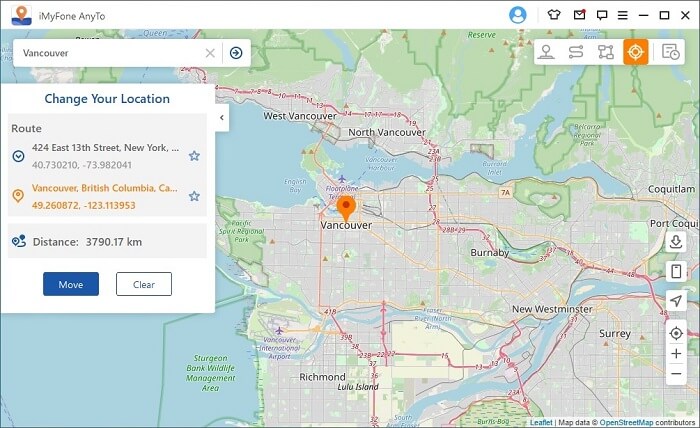 These location changer apps can get you flagged on high usage, and other difficulties can occur. So, you might need to contact the company.
From practical examination and customer reviews, it was found that iMyFone provides 24/7 customer support. They'll show no discrimination even if you're a free version user. iMyFone also provides complete cashback or cancellation of the pricing program. Customers can easily contact them via their website and expect a quick response. I'll especially give a 4.5/5 rating for their outstanding customer support service.
Reviews
Overall it is the best location changer for both iOS and Android devices. We selected it as a competitor against MobiAnyGo, and AnyTo out stood it in every aspect.
2.3 FAQs You Should Know about MobiAnyGo Alternative
1. Is AnyTo safe?
Yes, AnyTo is a 100% safe and easy-to-use tool.
2. Can I use AnyTo to change the location of any app on my iOS/Android device?
On any location-based system, location Apps like Pokémon Go, WhatsApp, Facebook, Google Maps, Snapchat, Tinder, etc., may be changed on your device.
3. Can I fake location on Find My Friends to avoid being followed?
You may use iMyFone AnyTo to change your Find My Friends or Find My location. Find My iPhone allows you to create a virtual location on the map. Your contacts will not be able to trace you.
4. Is there a risk of my personal information being leaked?
AnyTo will not share your personal information with any other parties unless you give permission.
Final Thoughts
Whatever software you choose, you should always go for that one that provides money back safety, good customer support, and money back safety. iMyFone AnyTo is a multipurpose and highly efficient software. Its compatibility for Android devices automatically earns it a plus point over EaseUs MobiAnyGo . So, it is a highly recommended location changer software to purchase in 2022.