Bigo Live is a leading live streaming platform to make people connected in a positive, healthy, and creative way. Let users make video blogs or livestream their activities with the object of monetizing their videos.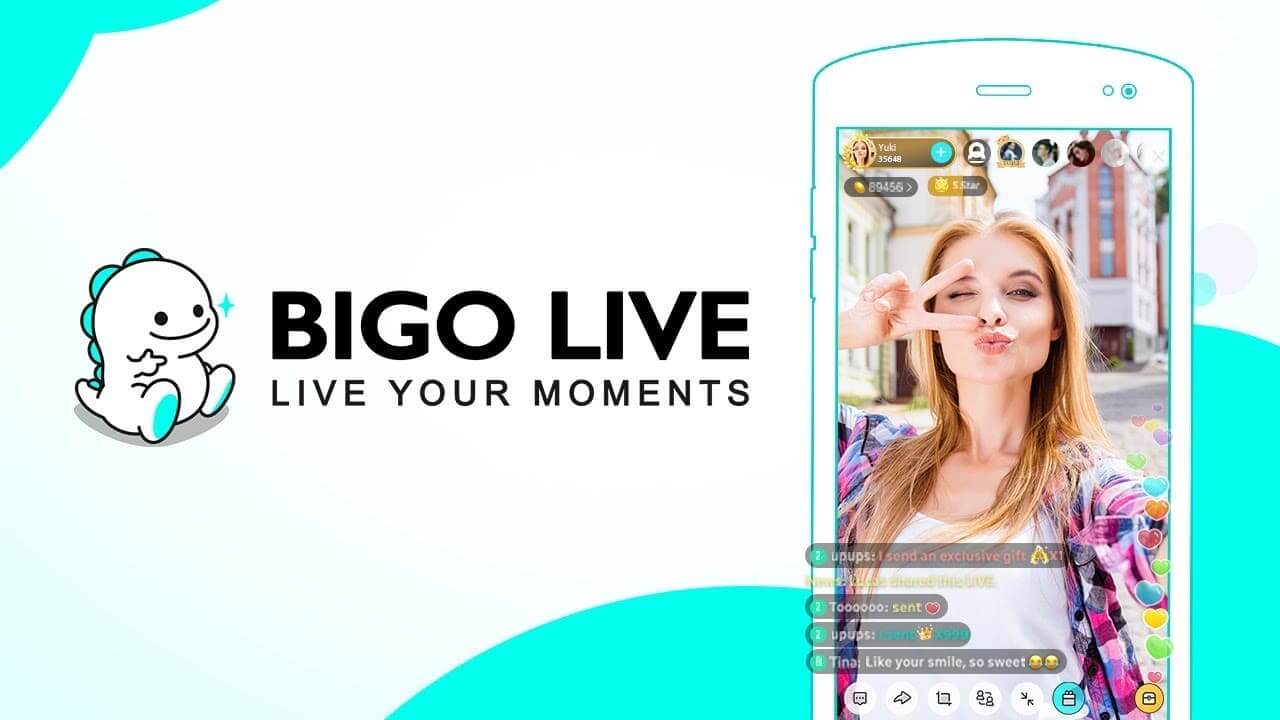 Using a fake location can significantly affect your usage of location-based games and apps. Even more, you can stream shows online and secure your privacy from third-party apps.
So, let's get right into the topic and explore some tools like iMyFone AnyTo and apps to fake your location on Android or iOS devices, and common FAQs regarding the fake location on Bigo Live.
Part 1: How to Fake Location on Bigo Live 100% Working for Android or iOS Device?
Regardless of why you would want to fake your location, it can be a great way to eliminate any privacy concerns, watch the latest shows, and use apps inaccessible in your region. And iMyFone AnyTo is one of the most convenient ways to fake your GPS location.
What is iMyFone AnyTo?
It is not unlikely to be surprised when yesterday's google search appears in social media ads leaving you in wonder how did they know what you were looking for in the first place? Well, privacy concerns are no more an issue with iMyFone AnyTo - an app that comes with great features to let you change your GPS location.
The good thing is that iMyFone AnyTo works both Android and iOS devices, allowing you to change your location anytime, anywhere!
What are Some of the Key Features of iMyFone AnyTo?
Faking your GPS location is what iMyFone AnyTo features the most; however, there are also many other privileges that you get to enjoy when using iMyFone AnyTo, such as:
Changing location is as easy as pie with AnyTo:
Change your GPS address to a location anywhere in the world.
Select routes on the map to travel at your own pace.
Work with location-based apps, such as augmented reality (AR) games and social media websites.
Use services that are particular to your location
Avail of mock locations in dating apps, etc
Supports both Android and iOS devices
How Does iMyFone AnyTo Works?
You can fake location on bigo live or at other platforms using iMyFone AnyTo in just three steps as follows:
A step-by-step guide on how to change your location on Bigo Live.
Step 1: Download and launch iMyFone AnyTo. Click on Get Started.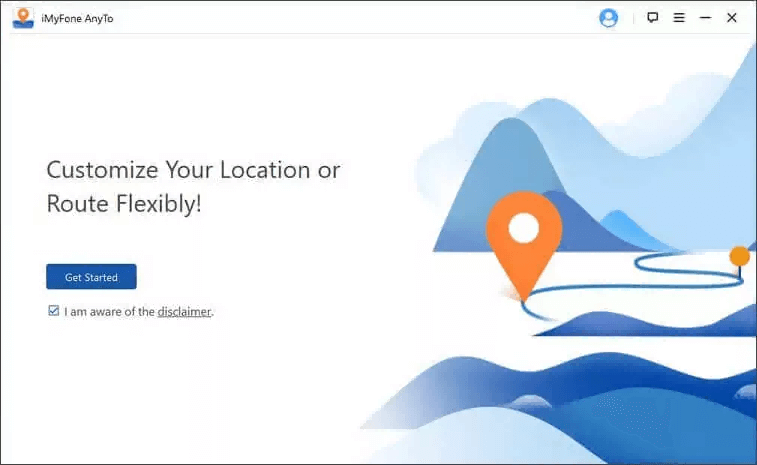 Step 2: Connect your phone device to the computer.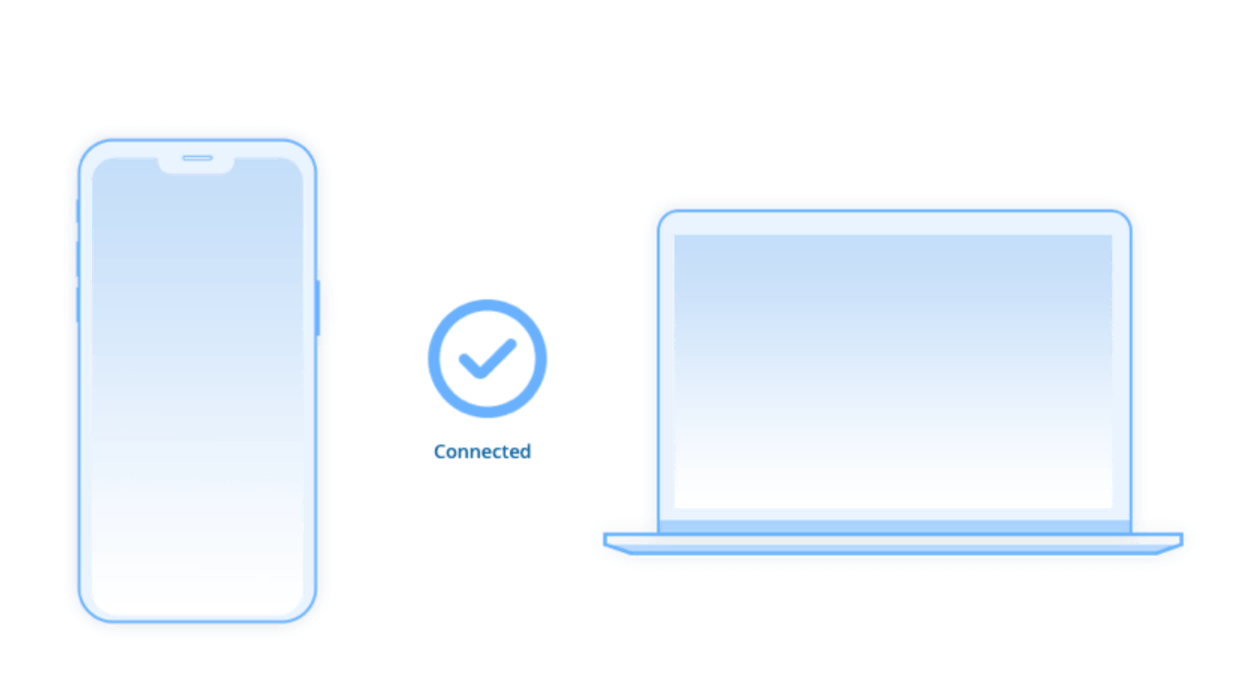 Step 3: Select a Route on the Map.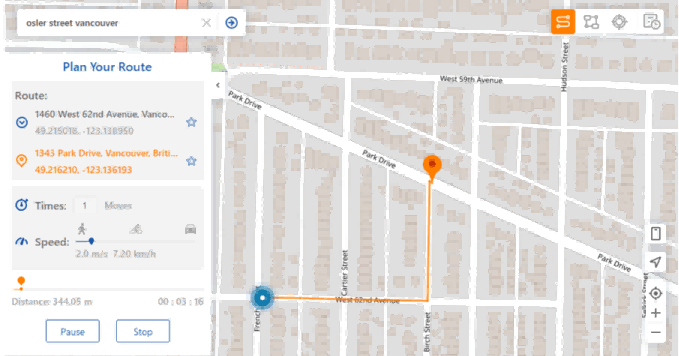 Step 4: Change Your Location.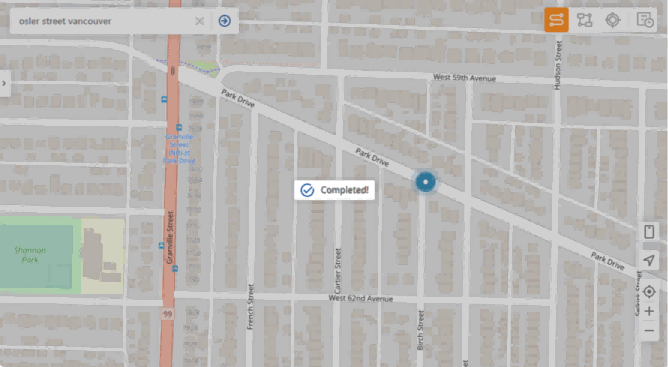 Not only you can spoof location on Bigo Live. All the social platforms that are based on location can be changed by AnyTo, including Whatsapp, Snapchat. Isn't it funny? If you want to get your device's real location back, you just need to restart your devices.
Part 2: How to Fake Location on Bigo Live through Mobile Apps?
If you are wondering how to change location in bigo live or other location-based apps, you can consider the following great apps. Not only do they come with all the features you need to avail of mock locations, but they also have other exciting features to top-notch your experience!
2.1 Fake Live Location (For Android)
Developed by TechnoViral Technologies, Fake Live Location allows you to mock your GPS location without any complex settings. One of the best fake locations app in the Play Store, it fully supports Android devices and can be downloaded without any charges!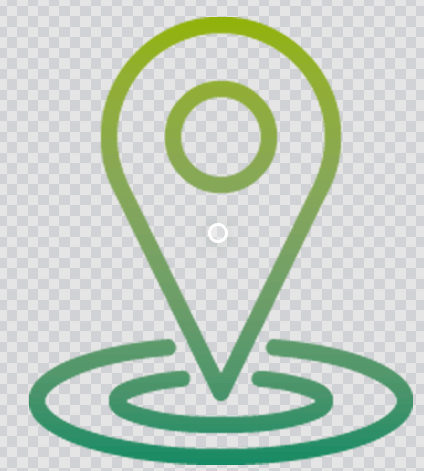 What else? If you are a fan of location-based social sites, Fake Live Location will be your next best companion to make new friends.
2.2 Fake GPS Location (For Android)
If you are looking for a fake location app that can fake your live location with a single click, Fake GPS Location will suit you most. All you need to do is just press the play button, and all the apps on your phone, including maps, dating apps, gaming apps, or others, will consider the mock location.

The best thing about Fake GPS Location is that it comes with a movement simulation feature. That is, you can simply choose between different movement types such as on foot, by car, or plane, and the app will work accordingly!
2.3 Location Faker (For Android)
You can change your location with any fake location app, but what Location Faker provides you is more than that. Not only can you create a mock location anywhere in the globe, but also share your fake location with others on a variety of apps such as iMessage, Whatsapp, Email, Instagram, and more!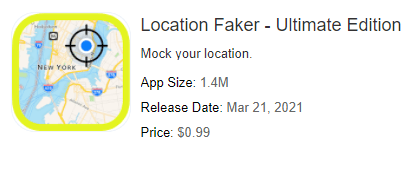 You can use Location Faker as many times as you want; there are no annoying advertisements popping up on your screen nor any limits to creating a new destination.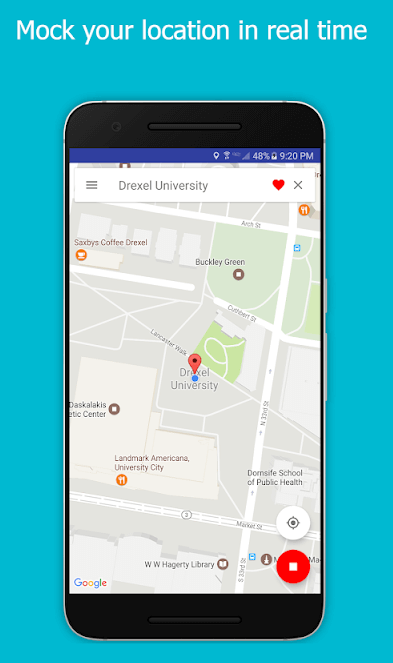 2.4 Change My Location (For iOS)
If no other fake location app works for your iOS device, try Change My Location, and it surely will! It is free to use, and you can create a mock location at any place in the world. You can also look into maps to choose your desired location, and not just that, but you can also share the live, fake location with your friends and family.

Change My Location also supports social media platforms like Whatsapp, Instagram, Email, and even iMessage on your iPhone. All in all, it is a great app to fake your current location into a new one!
Part 3: Why is the Fake Location App not Working?
Having a fake GPS app on your phone is great; you can trick your friends, watch the latest shows, and play AR apps better. However, everything goes great until the GPS app stops working (unfortunately!). There can be many reasons why your fake location app doesn't work anymore, such as:
The app needs an update. Go to the Play Store or App Store and update your fake GPS app.
The app is incompatible with the device or version. If it's the latter, you should update your phone's OS.
The location-based apps on which you use your fake location have increased their security measures.

Part 4: What to do if the Fake Location App Doesn't Work?

At times when your fake GPS doesn't work without any apparent reason, you should try the following solutions:

Developer Options: Go to your phone's Settings > General > About Phone > More > Developer Options > Enable Allow Mock Locations.
VPN: Although VPNs can provide you access to fake locations, just a few authentic fake GPS VPN services are available. The simple solution is to use any VPN in combination with your fake location app.
Turn off Wifi: : Your internet connections can hinder the app's functioning; try disabling your WiFi, wait for 30 seconds, and enable it again.
Restart the app: : The app can have server issues; for that, you should try restarting it.

Part 5: FAQs About Faking Location on Bigo Live

1 1.How to Hide Your Location on Bigo Live?

Follow these steps:
Make sure you're signed in to your Bigo account before you open the app.
On the home screen, scroll down to the bottom and select the Profile button.
Scroll down and select "Settings" from the drop-down menu.
Next, select the Privacy option.
Now select Hide Location.
---
2 How Can I Use a Fake Location Without a Mock Location?
To get a fake location on your phone without a mock location, you can use different location changers apps available on Play Store or App Store or use VPN apps.
---
3 What is the Best Fake GPS App?
There are many fake location apps on Play Store or App Store. Still, you can consider Fake Live Location (Android Supported), Location Faker (iOS Supported), and iMyFone AnyTo (Android and iOS Supported) as the best fake GPS apps.
---
4 What Else Can We Do to Change Bigo Live location?
You can fake location in bigo live from the profile settings in the app; however, you can also avail of fake GPS apps or VPN apps to change bigo live location.
---
The bottom line
There are different fake location apps that you can download from the Play Store or App Store, Also, you have many methods to change your location such as iMyFone AnyTo. You can also change location on bigo live using VPN apps like NordVPN!
Having a fake location can be both fun and enhance your app usage as you can play different games, watch the latest shows, even trick your friends and family with your fake location!