Pokemon Go has always been in the limelight. Pokemon Go is an interactive game that uses your mobile's GPS and clock to see where and when you are in the game and help you "Catch Pokemons" by making them appear around you (on your mobile screen). This augmented reality game will help you discover the world around you while catching them all.
Some of the rarest Pokémon may be outside of your area, which may keep you from catching them. However, don't worry. FGL Pro can help you catch Pokémon easily, even if they are outside your area or region. It allows you to collect very rare Pokémon even while lying at home, making it a pretty handy application. FGL Pro will be introduced to you in detail next.
Part 1. What is FGL Pro?

FGL Pro is one of the Spoofing Android Apps that help you change or alter your device's location to anywhere you want. It is the most demanding and widely used location-spoofing app, mainly because it is easily operated while playing Pokemon Go.
Key Features of FGL Pro:
It allows you to change location wherever you want.
You can share your fake spot with friends and family members.
You can set and share custom routes anytime.
The best part is that it works exceptionally for GPS Spoofing to play Pokemon Go in a virtual location.
FGL Pro is available with all Android devices with 4.0.3 and later versions. The app works great with several other applications, making it compatible with many Apps. FGL Pro can be downloaded from Play Store for free and can be used for spoofing your real-time location to anywhere you want it.
Part 2. Step by Step Guide on How to Use FGL Pro for Pokemon Go
This section will guide you to downloading FGL Pro for your device step by step.
Step 1.You will have to downgrade the version of Google Play Services to hide the location without rooting your device. The preferred version is 12.6.85 or older.
Go to "Settings" > "Apps", Scroll down to locate and open the "Google Play Services". Here, you can see the application version. Click on "Uninstall updates".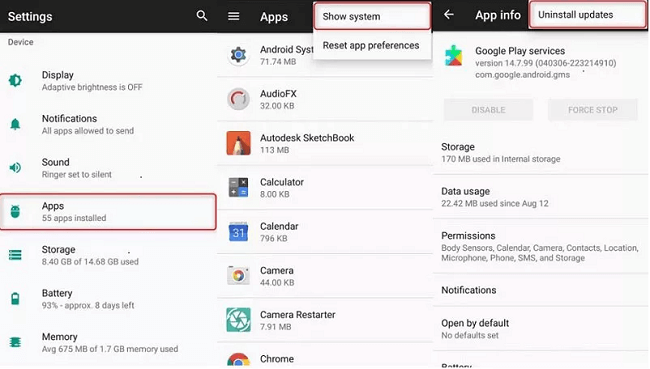 Step 2.Download an older version of Google Play Service. Once you are through, open "File Explorer" on your device and install the version of Google Play Services.
Step 3. Now head to your play store or App store and download FGL Pro

Step 4. Click on "Security" > "Device Administrations" > "Find My Device". Disable this if it is not turned off already.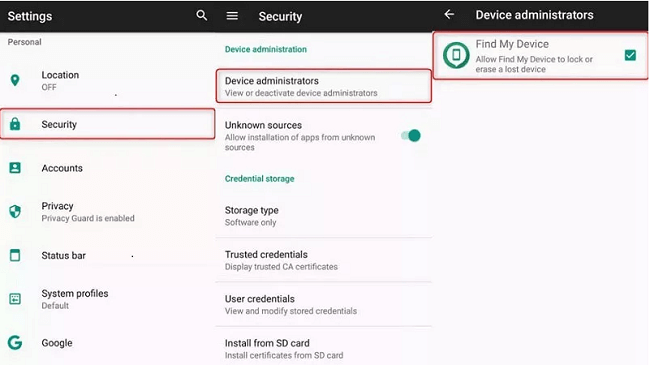 Step 5. Once you are done, it is time to disable Google Play Store. Open the "Settings" app on your phone and follow this path to disable Google Play Store. "Apps" > "Menu icon" > "Show System" > "Google Play Store" > "Disable"
Step 6. Open the FGL Pro app to start spoofing your location. Move to "Developer Options" > Choose "Select Mock Location App" > Choose "FGL Pro".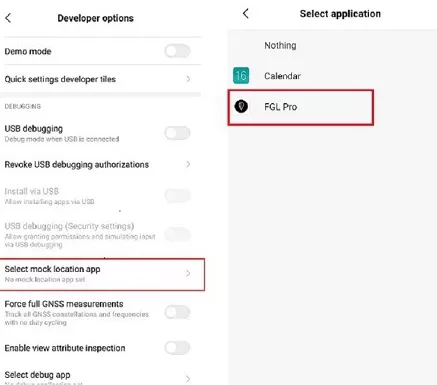 Step 7.Now, launch the FGL Pro on your device and select any location you want to set in your Pokemon Go app.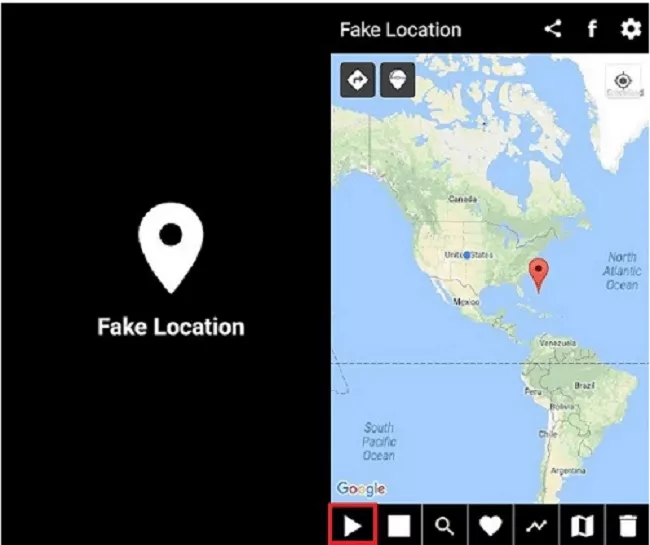 Finally, click the "Play" button and enjoy catching location-restricted Pokemon.
Part 3. Problems that May Arise with FGL Pro
When you play your Pokemon Go games with your friends by incorporating the FGL Pro app, your device may keep coming crashing down multiple times due to its attached program. It may not be enjoyable while picking some of the rarest and favorite of your Pokemons. The following will provide some ways to fix the FGL Pro not working problem.
3.1 How to Fix FGL Pro Says "Google Play Services Are Updating".
While masking your mobile's location frequently while using Pokemon Go, Google Play Services often shows the prompt "Google Play Services are updating". Read further to know how you can solve this
To fix the prompt, Go to "Application Manager" in "Settings". Make sure you "Show System Apps" in the hamburger menu. Go down to "Download Manager" and disable it. This step will help fix the prompt, and you can quickly expect good performance when you operate the application again.
3.2 How to Fix"FGL Pro GPS Signal not found 11".
Some players feedback in playing Pokemon Go when using FGL Pro will appear "GPS Signal not found 11" prompt.

You can quickly fix this situation with the following solutions:

Solution 1. Clear the Cache and Data of the game:

The cache is the file that is stored in your device when you operate a particular application. If in any case the data stored in the cache is corrupted, the application will not function properly. Therefore, as a remedy, clear the application's cache and data to fix the problem.

Open"Settings" > "App" > "Pokemon Go" > "Storage" > "Clear Data/Clear Cache to clear all corrupted files".

Solution 2. Uninstall Maps Update:

Pokemon Go uses Maps to stimulate the game in real-time. You will face error 11 if the Maps are enabled in the background. You can navigate to Settings on your mobile and uninstall Maps updates. To do so, go to "Settings" > "Apps" > "Maps" > "Uninstall Updates" from the Three-dot icon on the top-right of the screen. Finally, select "Storage" and Tap on "Clear Data" and Clear Cache.

Solution 3. Change settings in FGL Pro:

If error 11 pops up on the screen, make sure you have the correct settings in the application that help the game function properly with a fake GPS. Launch FGL Pro and tap on Settings from the top-left menu on the screen to change this. ,Check the box parallel to Secure Mocking and Autofix Mocking Location. Make sure that you have set the Mocking Method to Method 2. Restart the Pokemon Go application and see if the problem remains.

Solution 4. Disable "Find My Device" Option:

You can also try disabling the "Find my Device" option through "Setting" > "Security" > "Device Administrators" > "Find My Device".

Although we have provided some solutions for FGL Pro not wroking, there are still many people who refuse to use FGL Pro because the application still has some drawbacks that cannot be optimized.

Cons of FGL Pro
Need to downgrade Google Play Services
Too many ads, the user experience is very poor
It is easy to crash and the repair steps are long and tedious
FGL Pro for Pokemon Go apk does not work on iOS devices
So we will introduce you the perfect alternative iMyFone AnyTo.
Part 4. Can't Use FGL Pro on iOS? Better Alternative Here
iMyFone AnyTo can modify GPS location and play Pokemon Go on Android and iOS devices. It serves the same as FGL Pro, but only better. iMyFone AnyTo can change your location in one click to prevent you from being tracked and reach geo-specific services on location-based apps. More and more players are now using AnyTo in Pokemon Go.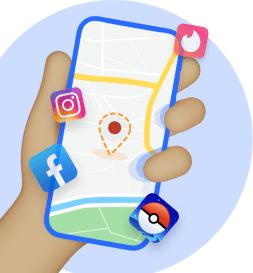 Compared to FGL Pro, AnyTo has the following advantages:
Works perfectly on both Android and iOS
Simple operation and clear interface
No ads, excellent user experience
Stronger performance, never crash easily
To download and use iMyFone AnyTo, you only need the following 3 steps.
Step 1. To use AnyTo on your phone, Install and launch iMyFone AnyTo on your computer. Click "Get Started" once established.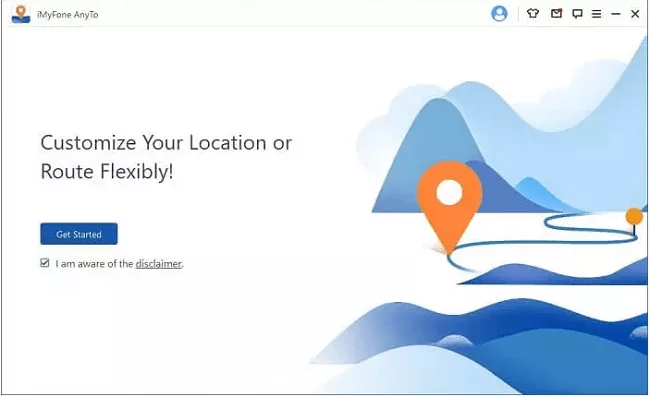 Step 2. Connect your iOS device to your computer via USB Cable. Next, unlock the device—Tap "Trust" on your iPhone when it asks you to Trust This Computer. Enter the screen passcode again to complete this process.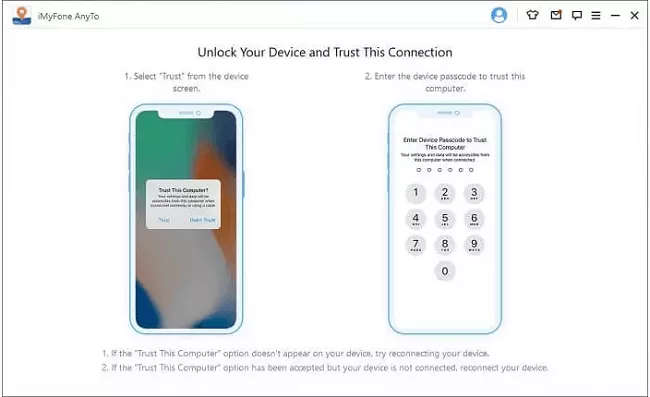 Step 3. Once you have entered your password, it will load the map. After the map loads successfully, you can select the desired location on the map. It will pop up a sidebar showing your destination details, place name, coordinates and distance. Then click on "Move"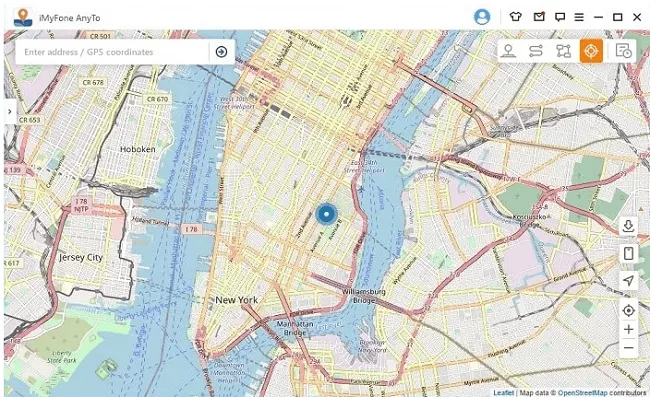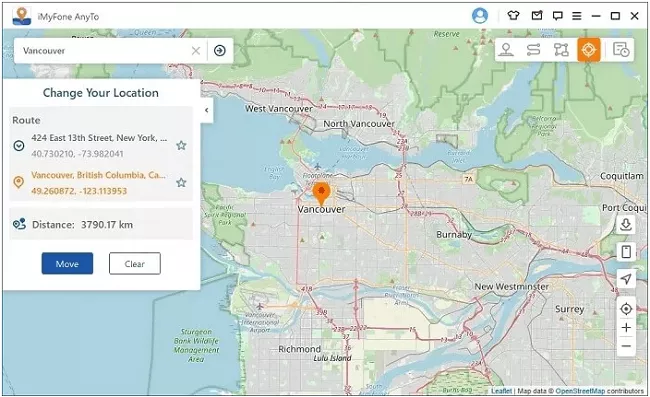 Once you tap Move, the location will change to the area you want. All location-based apps on your iPhone like Pokemon Go will also change to the same place.
The location displayed in iMyFone AnyTo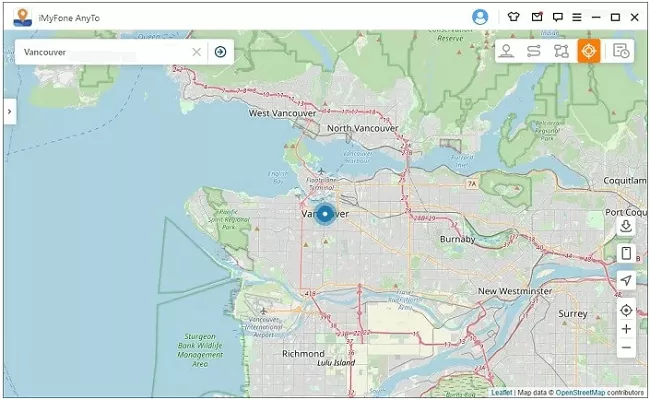 The Location displayed in your iPhone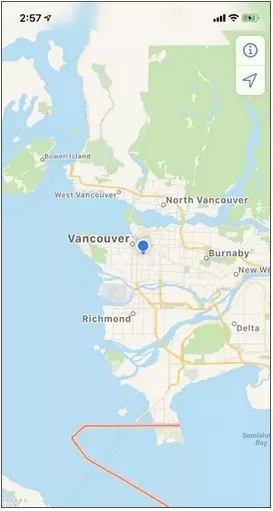 After completing this step, Launch the Pokemon Go application and enjoy catching the Pokemons in restricted areas within the comforts of your region.
Conclusion
We hope this article helped you understand everything about FGL Pro- its benefits, how to resolve issues, and it's better alternative - iMyFone AnyTo. For sure, iMyFone AnyTo is a fantastic program to spoof your iOS Android device location without difficulty. Connect with iMyFone AnyTo App to bring innovative gadget location features. Enjoy every step in your augmented reality using our excellent location spoof app.
For any queries regarding this tool, feel free to contact us.