From Text to Image: A Deep Dive into the OpenAI Image Generator
Category: Change Location
3 mins read
You cannot go online without seeing engaging photos, images, or graphics designed to captivate your attention. These related images are used for everything from infographics about starting a dropshipping business to unique artistic NFTs in the cryptocurrency space.
The problem is creating this content can be an extremely challenging task, especially if you do not have a background in digital or graphic design. However, there is a new OpenAI image generator that will do the work for you and build incredible outcomes from nothing more than a simple prompt. Let's get into the details of how this beneficial resource works and what you can do to leverage it in your own world.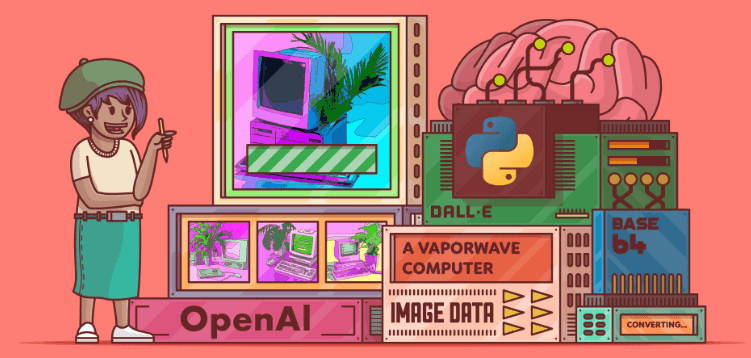 The OpenAI text-to-image resource is a new creative tool built using the generative adversarial network (GAN). This is a type of digital to a neural network consisting of two separate networks, a generator, and a discriminator. The way it works is that the generators combine to create images based on text description inputs while the discriminator determines whether the pictures made are fake or real.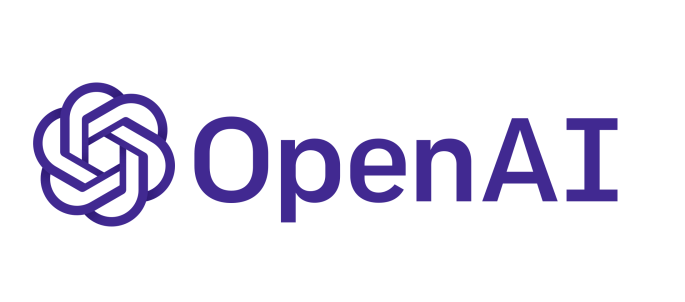 First off, the Open AI image generator is a game changer. It gives people with no natural artistic talent or built skill the ability to craft unique and engaging images. Not only are these fun creations, but they can be saved in high-quality image properties, allowing you to share them across social media, on your website, or used in a publication.
It can take anywhere from a few seconds to 10 minutes to generate your images from the OpenAI picture generator. It all depends on how extensive your prompt is. You can customize the photos based on your unique needs and get a variety of styles that allow for greater flexibility when crafting visual content.
Part 3. How to Use OpenAI Image Generator?
Luckily, getting OpenAI image generation to work takes minimal effort. The entire interface is simple and requires nothing more than a bit of text input on your part. To use this handy online tool, follow a few easy-to-understand steps:
Step 1: Go to the OpenAI website and sign up for a free account.
Step 2: Once you have your account, go to the OpenAI playground, and select the "Dall-E 2" model.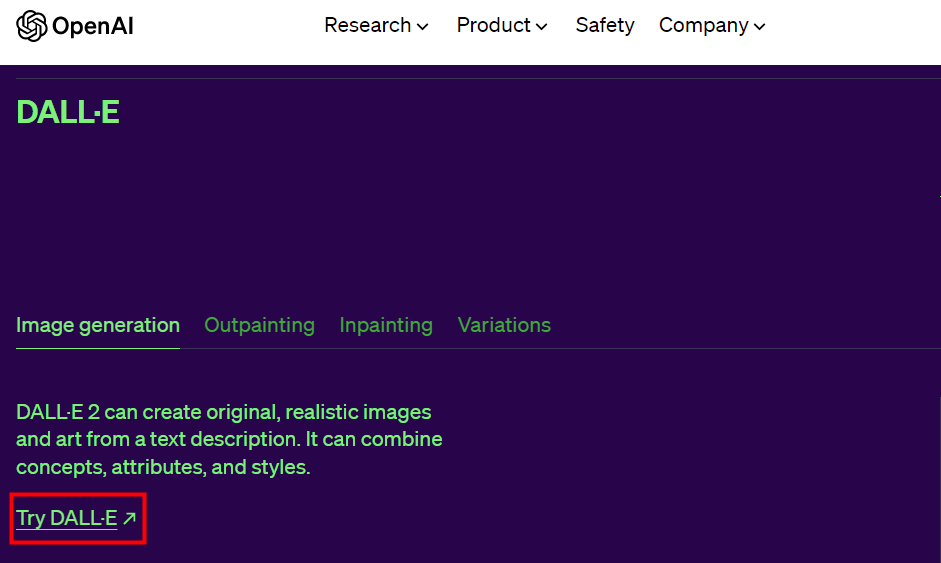 While the OpenAI image generator is a powerful tool, it does have some limitations. One of the main problems is the popularity of the tool. There has been such high demand for engaging with this online tool that it is frequently restricted to certain geographic areas or reduces access based on a first-come, first-serve basis.
Another limitation of OpenAI image generation is that the resources are still a work in progress. While it can generate high-quality images, it is not perfect and can sometimes create pictures that do not match your intended description. This is especially true when developing complex ideas with multiple objects.
Finally, this is still not a replacement for human creativity. While it can generate images quickly and efficiently, most designs and artwork are based on previously created work. Therefore, if you want something truly original, you will still need to work with a creative designer that is human.
Conclusion
The OpenAI image generator is a powerful tool that simulates artificial intelligence technology to generate high-quality images from text descriptions. This will likely transform how we deal with information and build original work across all industries. It would help if you got accustomed to this new tool by downloading a free trial of iRocketVPN so you can always access the powerful resource, no matter where you travel next.