Maybe you want to know about pokémon go fest 2021.
In this era, a real-life exploration would be an escape root from fear of the unknown, and the good news is that the Pokemon Go fest 2020 hold such adventure in stock. On this page, you would be loaded with all the information you need to know about the 2020 Pokemon Go fest. Come along with us on this.
The Pokemon Go Fest in 2020
It is our delight to inform you that this event will hold this year. Unlike the concept of Pokemon Go fest in 2019, this year's promises to be bigger and better, giving trainers a worthwhile experience. This year Pokemon Go fest is embedded with a unique experience, encounter, and research for trainers.
Every trainer participating in this year go fest would be experiencing different five rotating habitats. These habitats are full of intrigue and a lot of surprises, having themes designed after five elements of which they are fire, water, grass, battle, and friendship, thus giving a total number of five habitats. Each of these habitats would feature different pokemons and different challenges.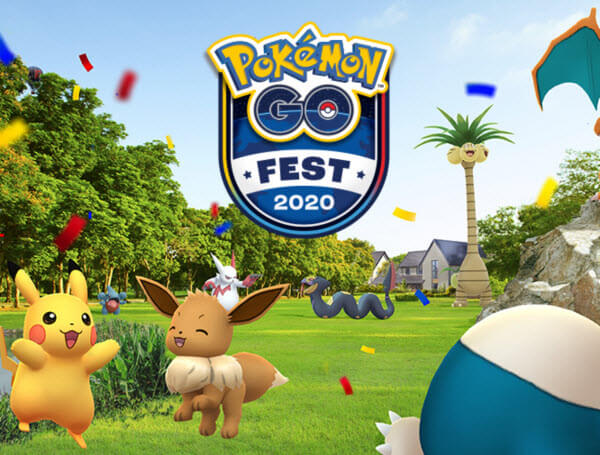 Participants of the 2020 Pokemon Go fest have over 75 species of pokemon to encounter both in the wild and in the raids. There is also the global challenge arena that allows a participant to theme up with other trainers from other parts of the world in a bit to unlock great bonuses in collaborative challenges. The global challenge arena screen can be used to keep by the participant to keep track of their progress. Also, exciting rewards can be won by trainers in special research encounters.
This year's Pokemon Go fest will be taking place on the 25th of July, 2020, and 26th of July, 2020. The start time for these two days is 10 a.m. local time with an ending time of 8:00 p.m. To be a part of these, you would need to buy the 2020 Pokemon Go fest ticket.
The cost of one ticket for this year goes fest is $14.99. Once you purchase this ticket, you will be able to participate in the two days. You should, however, take note that the purchase of the 2020 Pokemon Go fest ticket is non-refundable. The tickets are available even until July 26th, which happens to be the end of the fest.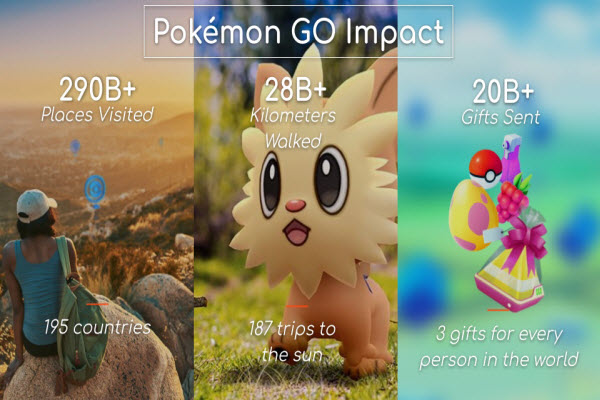 How to Buy A Pokemon Go Fest Ticket?
The tickets are available for purchase on the Pokemon Go store. You can access this in-game store through the main poke ball menu. Once you are on this page, scroll down a little to the displayed event banner advertising the Pokemon Go fest 2020. Click on the learn more option directly underneath the banner. Once you have done that, you will see the purchase option.
Continue this process by clicking on the purchase option, which will eventually take you through the steps for the payment. Once it has been successful, a pop-up notification will come up informing you that you've secured for yourself a ticket for the 2020 Pokemon Go fest. This notification will be available in your item bag.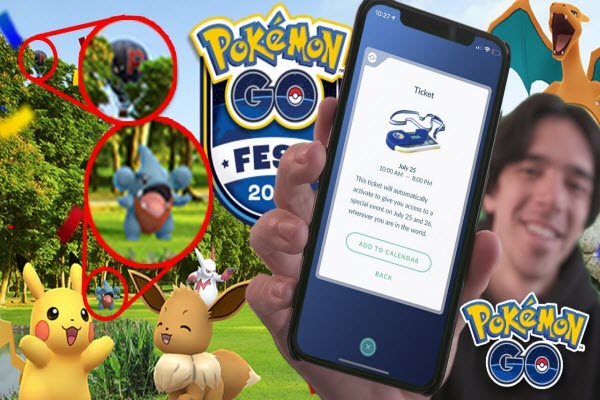 How Do the Pokemon Go Fest Ticket Work?
The Pokemon Go fest ticket is applicable for the two days' event course. With your ticket, you can take part in the global challenge arena that is usually done on the first day of the event. You would also be opportune to participate in the habitat encounter that occurs twice throughout the day.
By this, it is almost impossible for you to miss catching one of the pokemon among the over 75 pokemon that would appear throughout the whole day. The second day of the event usually exhibits a special research questline, and you would be able to participate in this with your ticket.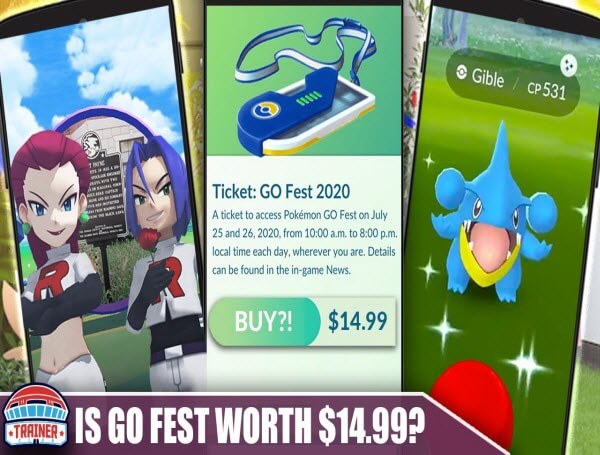 When Is Pokemon Go Fest 2020?
As earlier mentioned, the scheduled date for this year Pokemon Go fest is on Saturday 25th of July, 2020 and on Sunday 26th of July, 2020.
Schedule of Day 1
Rotating Habitat: Since there are a total number of five habitats that would be showcased on the first day, every hour has been assigned to a particular habitat. This, therefore, implies that a specific habitat would be appearing two times throughout the first day. For each habitat, special pokemons that are by the habitat would be encountered. For example, the water habitat will showcase more of the water type pokemon. The battle habitat would be the first to come up at 10 a.m local time. This will last till 11 a.m local time bringing up friendship habitat has the next one. This same procedure will apply to the friendship habitat, which would be followed by fire, water, and grass. The second phase would take the same route making each habitat have a 2 hour displayed duration.
Schedule of Day 2
On Sunday, July 26th, 2020, there is always a big package for trainers to enjoy. This is usually between the hour of 10 a.m and 8 p.m local time. The day two of the pokemon fest is typically a surprise package to trainers; nobody usually has an idea of what is installed.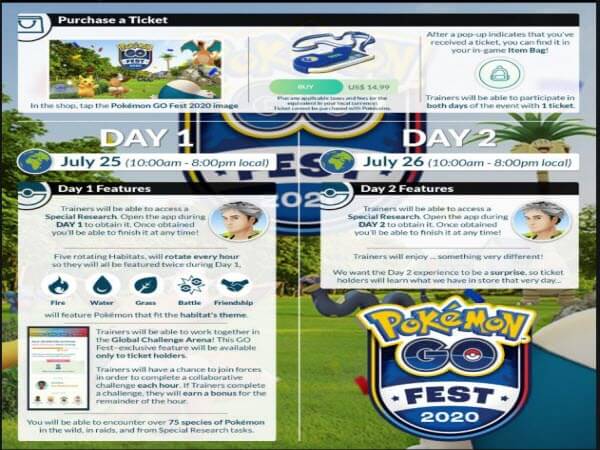 Tips to Enjoy 2020 Pokemon Go Fest and Get More Fun
Everyone is expected to come for this weekend fun fully prepared to have the best of time. Check out the things you should put in place to have a great time at Pokemon Go fest.
Your face mask: This is a necessity, especially in this era of the Coronavirus pandemic. So please, when coming for the fest, you should make sure that your face mask is worn when you go out and another one securely tucked into your bag just in case. While you aim at getting fun at the 2020 Pokemon Go fest, you should also aim at protecting yourself and others from the disease.
Water bottles: You need one regardless of your age or gender. You would continuously in need of water since you would be going about catching Pokemon in the fest; otherwise, you would become dehydrated.
Ice packs: Among many other things, do not forget your ice packs. They are great for keeping drinks and water cold. They do not only carry out this function, but they can also keep your phone from being overheated by the sun.
Power banks: Since the fest is taking place for ten hours, you would need a source of power for your phone. After all a dead phone is as useless as having no phone. In the place of a power bank, you can opt for external batteries that can replace the one on the phone when it becomes low.
Comfortable footwear: You are going to be up on your feet most times. So you would be doing yourself a lot of good going to Pokemon go fest 2020 on comfortable footwear.
Above all, do not go to Pokemon Go fest empty-handed. Ensure that you go with a full set of gifts. The event friendship habitat could call for this, and it would be great if there are gifts available.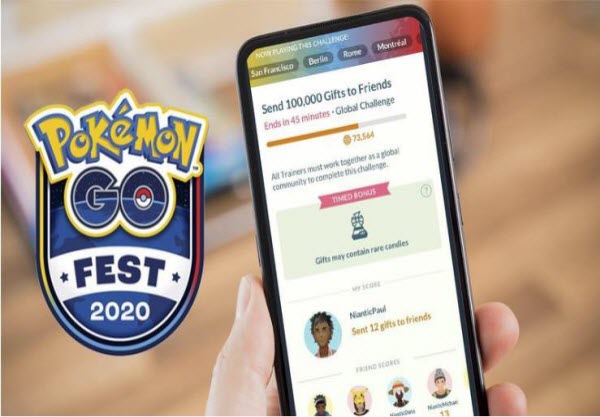 Is There A Trick That I Can Get More Pocket Monsters without Going Outside?
What if you don't want to go out and wear facial masks to catch pocket monsters? Is there any tricks? Well, there is! iMyFone AnyTo was developed to create a virtual location or path for augmented reality games. You can, of course, use it for the fake Pokemon Go GPS. That is, you can change location anywhere in the world and catch a pokemon in the game without leaving your couch.
What can you do when you play Pokemon Go with iMyFone AnyTo?
Change location on iOS&Android devices: spoof your location to any place you want with 1 click. So that Pokemon Go will think you are actually in that place.
Simulate GPS movement with a customized route: easily set a route on the map to catch pokemon monsters without walking outside.
How to Create The Customized Route without Going Out in Pokemon Go Fest?
Step 1.Download and launch iMyFone AnyTo on your computer. Tap "Get Started".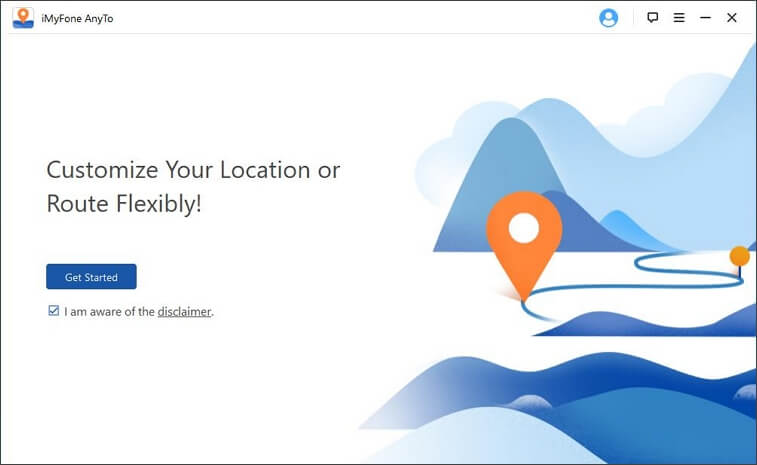 Step 2.Use a USB cable to connect your device to computer, and unlock your device. Next, AnyTo will start to load the map.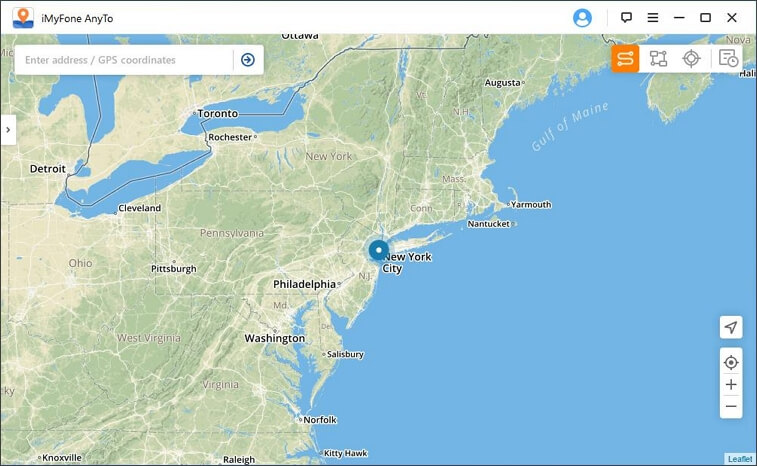 Step 3.To set a customized route, you can choose Two-spot Mode or Multi-spot Mode. Here we take Multi-spot Mode as example, which is the 2nd one at the upper right corner.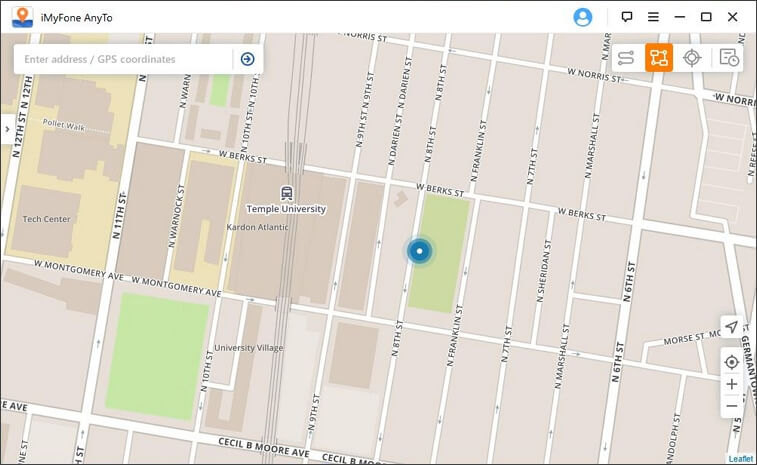 Step 4.Choose different destinations on the map that you want to pass by. Or you can enter the address to set the spots.
Step 5.On the side panel, you can set the number of round trips you want the virtual route to move and then set up your desired moving speed.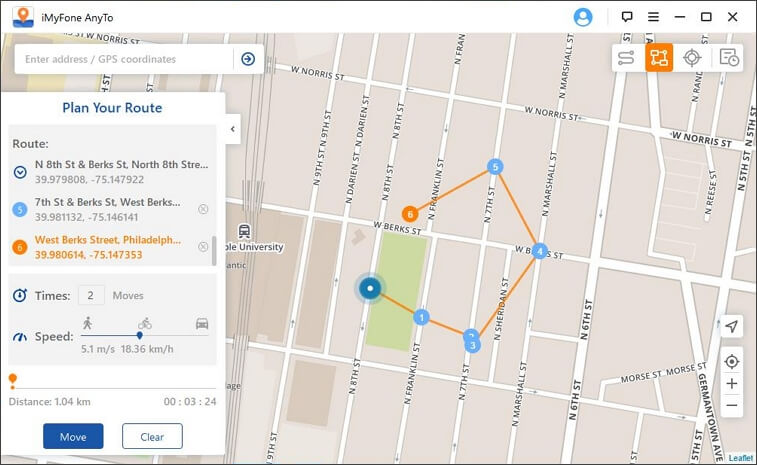 Step 6.Click "Move" when you're done and check out the customized movement.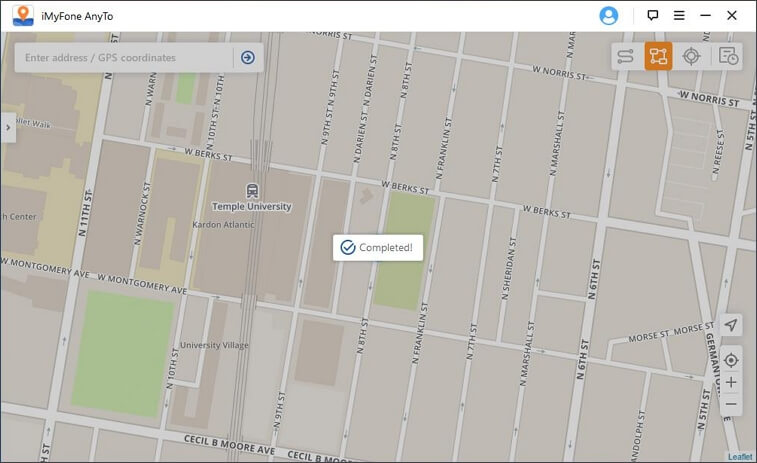 Note
You are recommended to select the destinations along the specific roads in order not to be banned by Pokemon Go game developer so quickly.
There is a more detailed video about how to spoof Pokomon Go without moving.
The Latest News of Pokemon Go Fest 2020
It has been reported by trainers already taking part in the Pokémon Go fest 2020 that new shiny Pokemons have being added to the game. Also, more distancing has being added to the procedure of this weekend game in a view to protecting every trainer from the spread of the deadly virus.
Another difference that is taking place in this year's Pokémon Go fest is that players are enabled to take part in this event from the comfort zone of their houses, thus increasing the number of trainers with a significant number. This wasn't done in Pokemon Go fest 2019.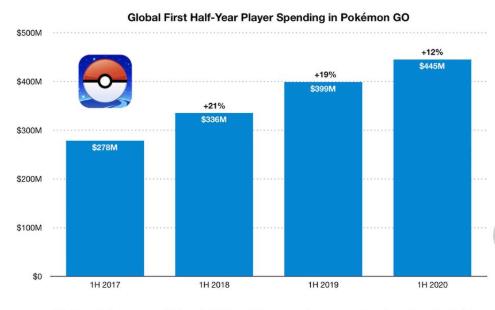 Conclusion
What are you still doing at home? It is not yet too late. Grab your ticket and join the millions of trainers coming from all over the world to catch these newly added shiny Pokémon. It is one of the many events that will last longer in your memories. You sure do not want to miss out on those exciting rewards.
And don't forget use the wonderful location changer tool – iMyFone AnyTo to catch more Pokemon!