Don't we all want to catch Pokémon from all around the world and enjoy the game to the fullest without rooting the device, or, one might say, without even moving from your chair? So, how is this even possible when Pokémon Go can determine your location by checking your IP address with its new update?
Well, we have just the right trick to make spoofing in Pokémon Go easier for you. By using Google Play services for Pokémon Go spoofing and a mock location app (we will be sharing a safe and fast spoofing app), you cannot only mask your current location but can also catch all of the Pokémon in the game no matter where you are.
The article below will further help you understand How to perform this trick.
Part 1: Detailed Guide On Pokémon Go Spoofing-Using Google Play Service
If you thought that Pokémon go spoofing using Google play service is tricky, you are in for a treat because it's not. Here is how you can do Pokémon go spoofing Google play services style:
Step 1: Download an older version of Google Play Services that is supported by your current device. To use Google Play Services for Pokémon Go spoofing, use a version older than 12.6.85 or even older. Then, find the same-looking variant that matches your current Google Play Service version.
Step 2: Download and install a suitable spoofing app that enables you to spoof your location without root access.
Step 3: Disabling the "Find My Device" option in your Android device because you won't be able to downgrade Google Play Services without disabling this feature.
Now, go to Settings > Security > Device Administrators > "Find My Device" option > deactivate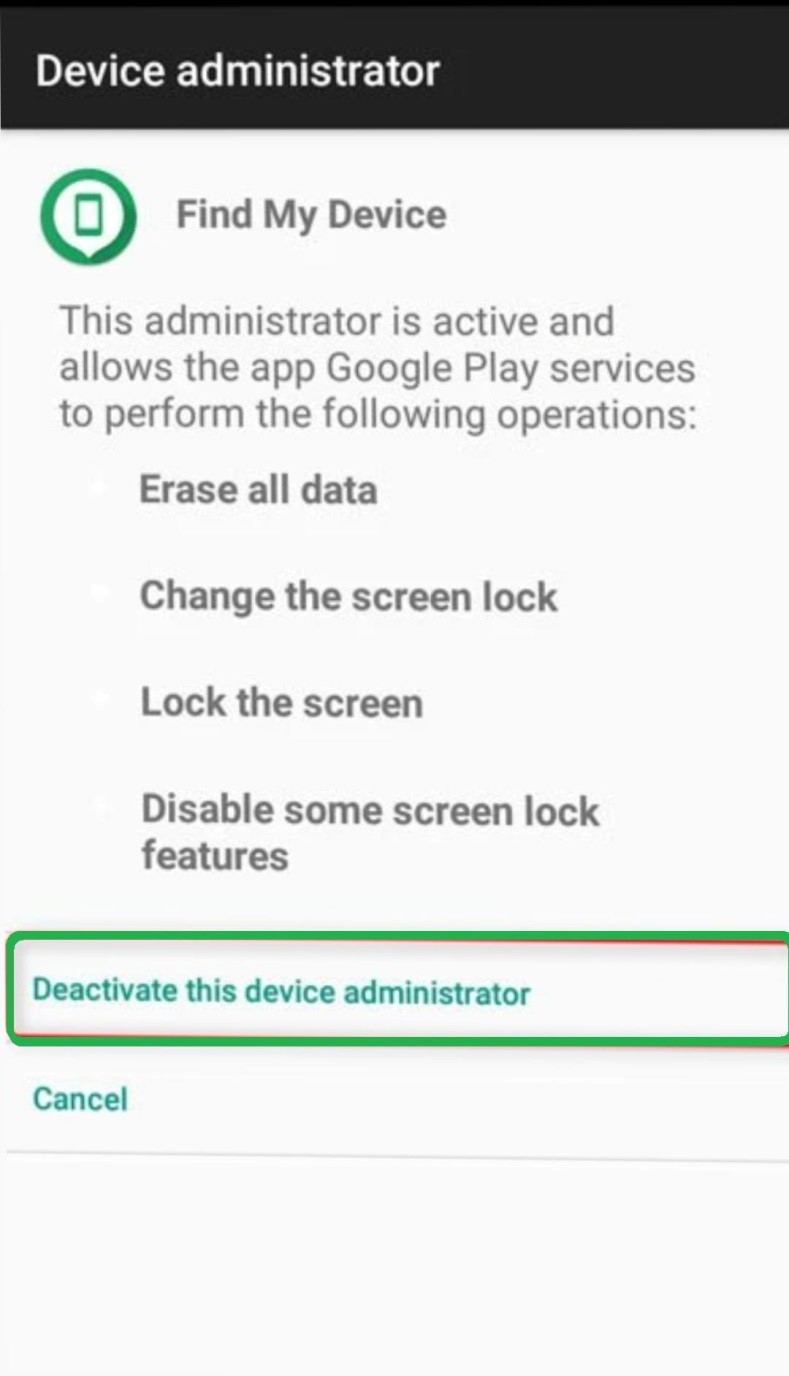 Step 4: Then, you need to uninstall Google Play Services updates and set them to the default factory version.
Go to Settings > apps > tap on "Show all system apps" > Google Play Services > Go to menu and select "uninstall updates."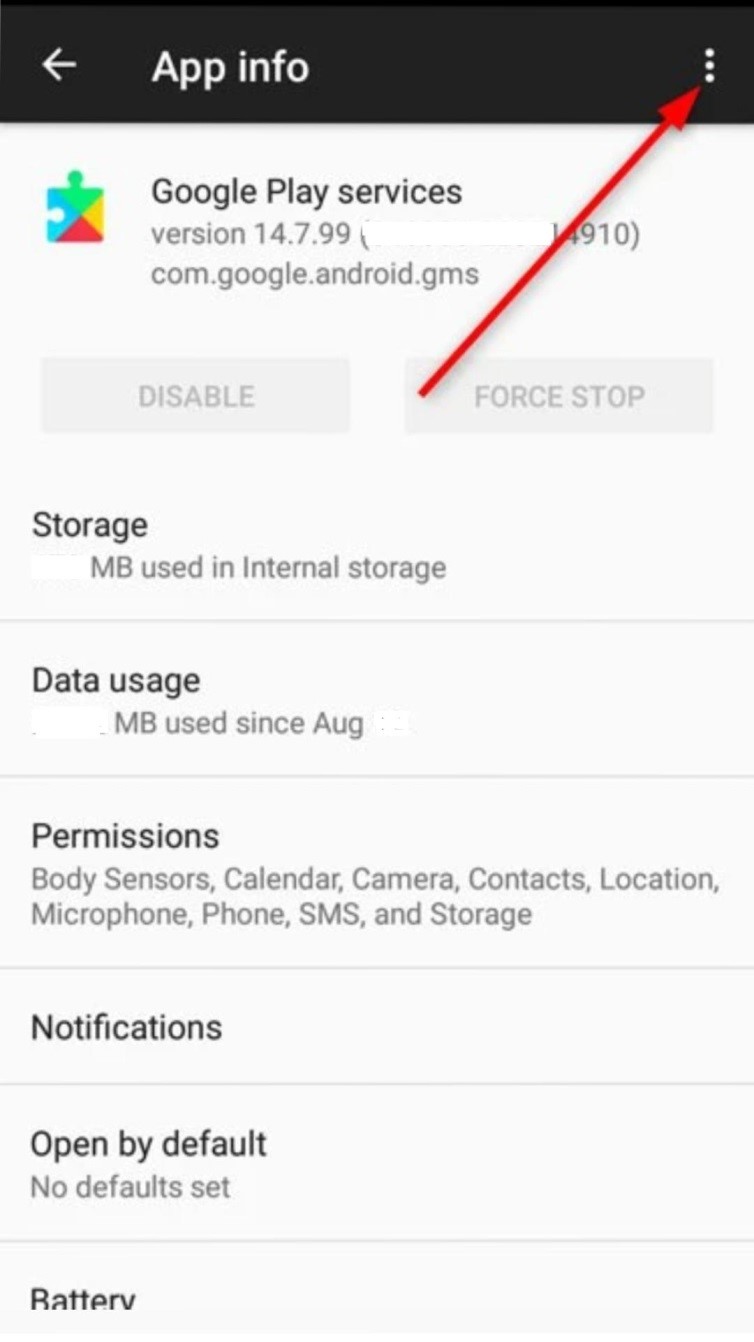 Step 5: Now, you need to access the older Google Play Services version you have already downloaded. To install this older version on your device, go through the following steps:
Open File Explorer > Download Folder > Select the downloaded "Google Play Service apk" file > Select "Install" > Done.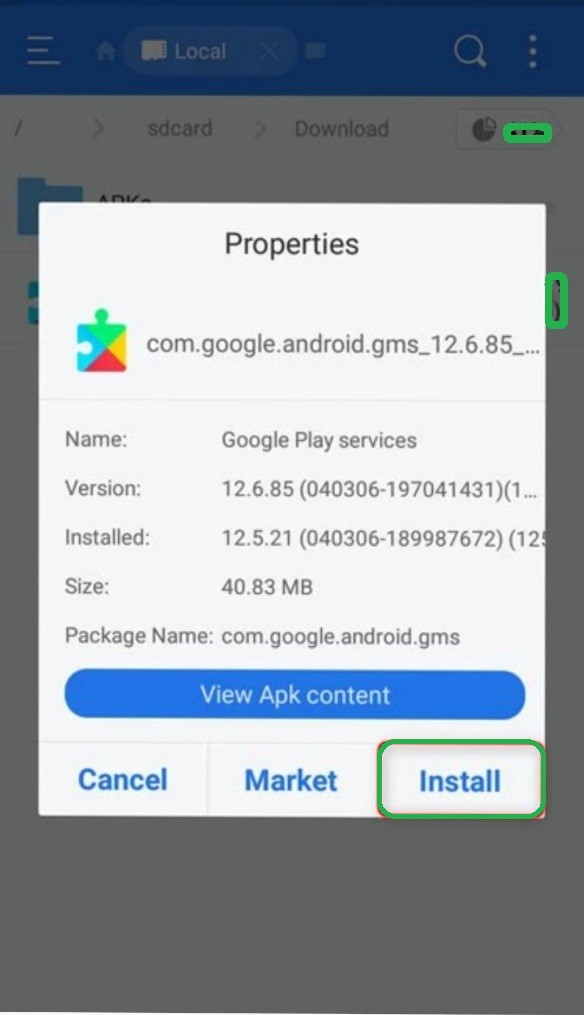 Step 6: Then, you have to disable the Background Data usage of the Google Play Service to prevent it from auto-updating.

App Section > Google Play Services > data usage > disable "Background Data"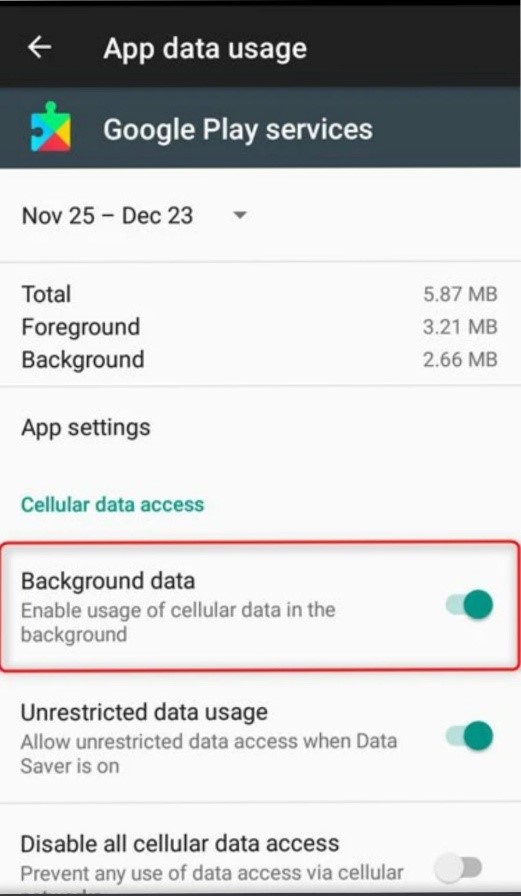 Step 7: Next, you must disable "Google Play Store" as it can update all your apps, including Google Play Services, without your consent. Disabling Google Play Store will take all your apps to factory settings.
Open apps section > Select "Google Play Store > tap on the "disable" button > then press "Okay."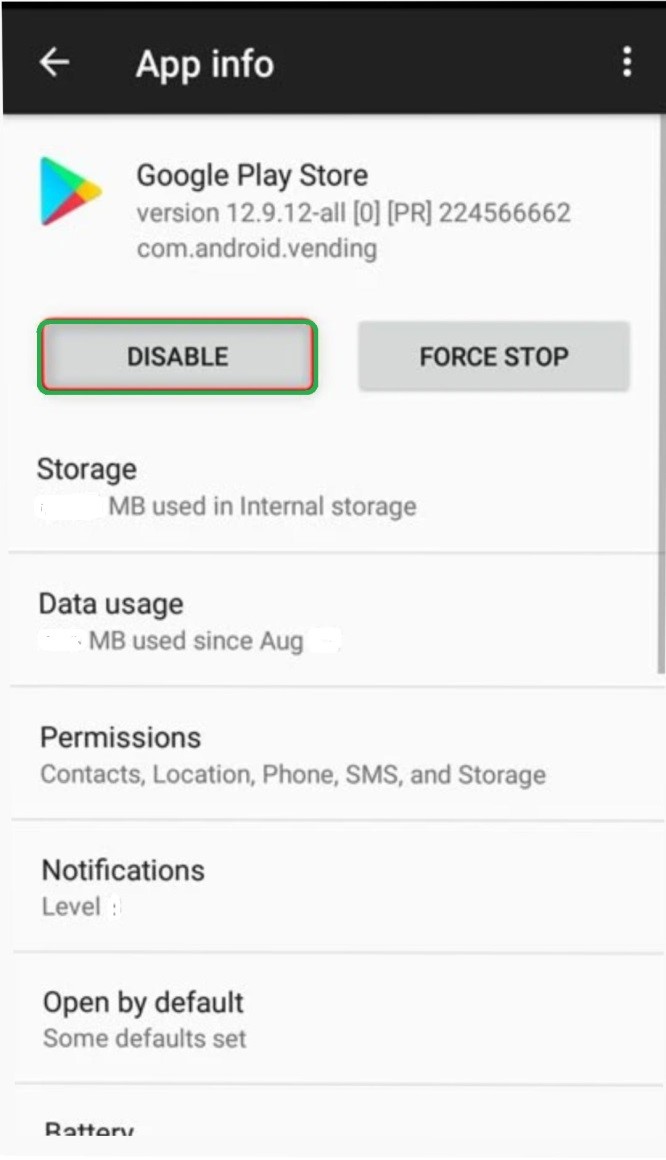 Step 8: Then, you can mock your location using the location spoofing app you downloaded. By enabling the Developers Option feature, you can easily spoof your location in Pokémon Go. Go through the following steps to start spoofing:
Go to the spoofing app.
Go to "Settings"
Empty "Developers option."
Then, tap on the "Mock your Location" feature.
Now, select the app you are using for spoofing in the pop-up menu.
Go to the starting menu of your spoofing app page.
On the settings menu, tap on "Enable Indirect Mocking."

After this, go to the GPS home screen of your spoofing app, where you are required to set a location."
Then using the map, search for the location you want to spoof. Select "okay" in the pop-up menu allowing the app to use your set location.
Enable the GPS on your Android device and set it to "High accuracy mode."
Going back to the GPS page of your spoofing app, press "Start." Pressing the start option, the app will begin to spoof your image, which you can verify through Google Maps.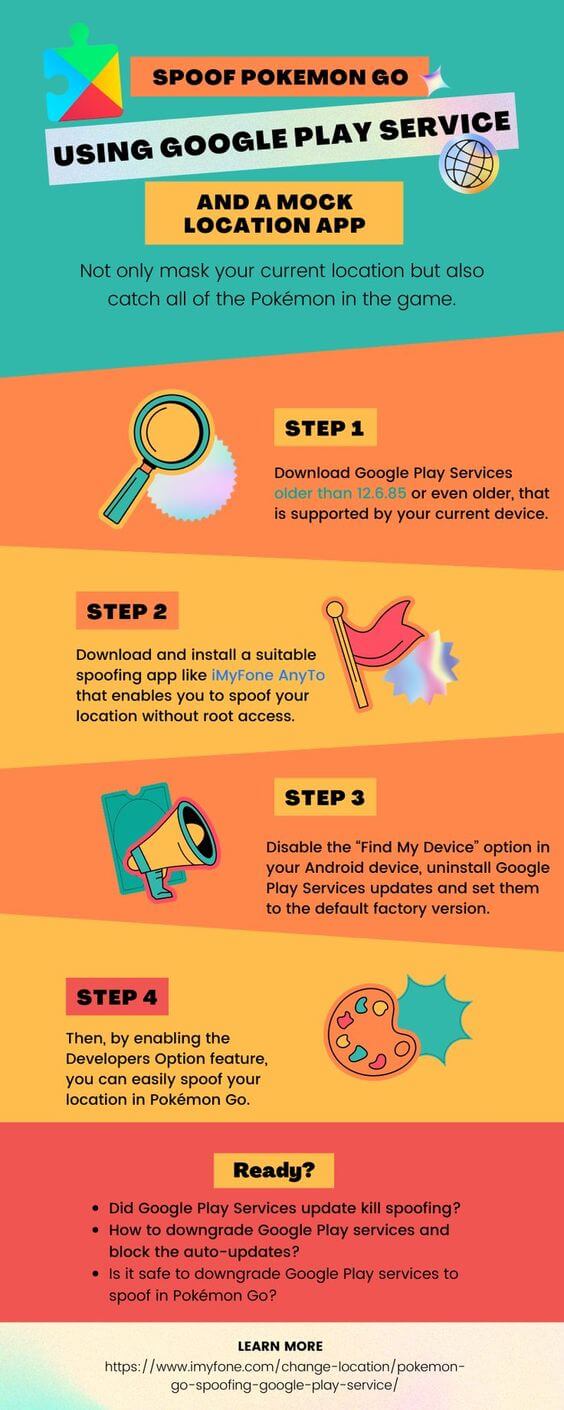 Spoof Pokemon Go Using Google Play Service in Information Graphics
Part 2: All You Want to Know About Google Play Services For Pokémon Go Spoofing
Here are the answers to some frequently asked questions about Pokémon go spoofing Google play services.
---
1. Did Google Play Services update kill spoofing?
Google Play Services only updated kill spoofing for an un-rooted device. Rooted devices remain unaffected by the new update. If you want to spoof in Pokémon Go without having root access, uninstall your Google Play Services updates, and download an older Google version. 12.6.85 is the recommended Google Play Services version that allows you the spoofing adventure.
---
2. How to downgrade Google Play services and block the auto-updates?
Open ApkMirror and download and version of Google Play Services (download a version with numbers matching your current one).
Go to Settings and disable "the Find My device" option.
To uninstall Google Play Services updates, go to settings, and click on the right corner. Tap on "Uninstall Updates"
Going back to the Google Play Services app, disable the background data.
Restart the device after clearing the data for Pokémon Go and Google Play services.
---
3. Is it safe to downgrade Google Play services to spoof in Pokémon Go?
Location spoofing in Pokémon Go was way famous when the game was new in the market. Location spoofing was carried out without any difficulty using a spoofing app and downgrading Google Play Services. But now, Google Play Services cannot help with Location spoofing because a new update has been introduced in Pokémon Go.
This update will identify any spoofing and will issue a warning first. And after that, they will deactivate your account. So, it is not safe to use it, but you can change your location in the Pokemon GO app without rooting your phone safely with a secure app we are going to reveal below. So, keep on reading.
Part 3: How to Safely And Quickly Spoof Pokémon Go?
What app can you trust and use with Google Play Services for Pokémon Go spoofing that offers safe and quick spoofing?
The answer is simple: iMyFone AnyTo.
iMyFone AnyTo has all the features you need for safe Pokémon spoofing. It is a multi-purpose tool that allows you to edit your videos with the fast video-editing Mode, let you prepare slideshows and Gifs, and even let you do spoofing in Pokémon Go enabling you to improve your playtime and joy. With its intuitive and user-friendly interface and high safety levels, the software is a first-choice among users for all the right reasons.
iMyFone AnyTo Features:
The software is fully compatible with iOS devices (iOS 15 supported), including iPhone 11/12, and supports almost all Android versions.
It let you change GPS location all around the world.
It can fake your location to better protect your privacy.
Perfect solution for AR games.
Change your moving speed and time. It also allows you to pause your game if you need a break.
It lets you plan a route with a customized speed and sync it with your game.
It is super easy to use.
How to Spoof Game In Pokémon Go Using iMyFone AnyTo?
To safely spoof in Pokémon Go using iMyFone AnyTo, go through these simple 3 steps:
Step 1: To enter the gaming mode, turn on the "Gaming Mode" option in the software. If you cannot see the gaming mode, wait for a while until you are allowed to get access to the Gaming Mode.

Step 2: Next, you will see a progress bar showing that will start loading your progress. The app may ask for permissions during the process.
Step 3: Once the process is completed, a pop-up menu will appear telling you the process is completed.

Step 4: Now, you need to login into your gaming account through your phone.
Conclusion
With the Google Play Services trick being completely out of the question, spoofing in Pokémon may cause you to lose your account. But with iMyFone AnyTo, you can still enjoy catching Pokémon by simply sitting on your comfortable couch. With three quick steps, you can mock your location and proceed with your game with ease.