Since Pokémon Let's Go Pikachu released in 2018, it gains a warm welcome by many players all over the world, and also, it becomes a pathway that not only connects the newcomers but also resonates with old fans. Let's Go Pikachu takes us back to the Kanto region, where the game was initially set in Pokémon universe. The players will encounter the original Pokémon with the element of anime. Besides, 3D versions of the same cities, forests, and destinations from the previous series are anticipated.
Today, in this post, I will show you more information you should know about Let's Go Pikachu, and also provide you with some amazing tools and tricks to help you get better in the game. Okay, now, let's begin!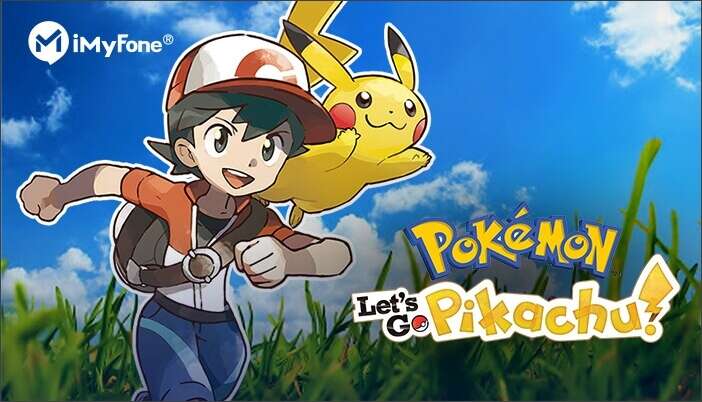 Part 1: What Is The Different between Pokémon Let's Go Pikachu and Pokémon GO
The most significant leap is the difference of devices, from mobile phone to Nintendo console. Besides of the different of the device, there are still some significant differences between the Pokémon GO and Pokémon let's go Pikachu every player should know. Let's have a look at few of them:
1 Poké Ball
Pokémon's catching system goes enabled the players to catch the Pokémon by swiping over the screen and throwing their wrist while wearing the Pokémon go plus band. To create a more realistic experience for the player, the catching system has evolved, and now the player can throw the joy-con controller or the poke ball, which vibrates changes colors, and plays sounds to embark on your success.
2 Multiplayer Co-op
Pokémon Let's Go Pikachu has two-player co-op mode unlike Pokémon GO, which is a single-player game.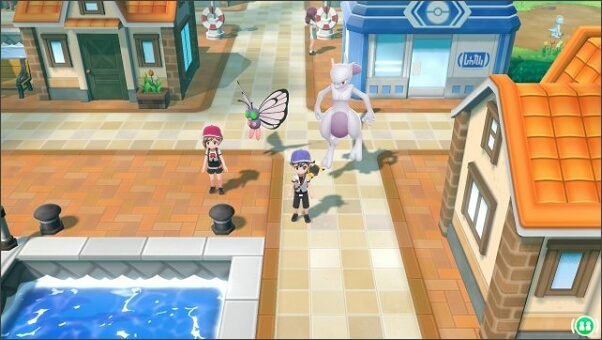 3 Sync Pokémon Go with Pokémon: Let's Go Pikachu
Yes! You can transfer all your Pokémon collection from the Pokémon go to the Pokémon Let's Go Pikachu. If luckily you still haven't deleted the game from your phone and they can join the let's go army immediately. But unfortunately, you can't transfer vice versa on your smartphone.
4 Story-Telling Mode
Pokémon: Let's Go, Pikachu has story mode like the old generation where you're going to catch and train to the top of the league, and have battled against familiar rival, a dimension that was utterly missing in Pokémon GO.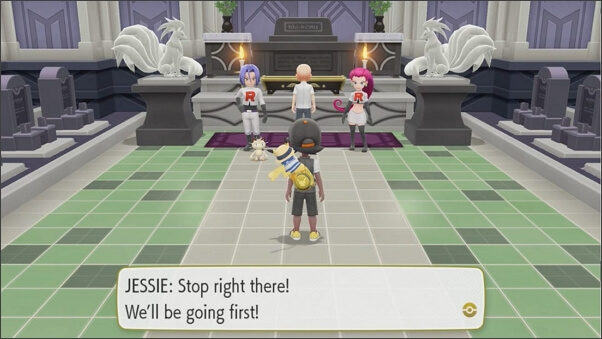 Part 2: Pokémon: Let's Go Pikachu Guide on Mobile
"I don't have a Nintendo Switch. Can I play Pokémon: Let's Go Pikachu on Android? Is there any way to help me play Let's Go on my Android phone?"
For the fan of the Pokémon universe, Let's Go Pikachu is really appealing to them. However, the problem is, Pokémon: Let's Go Pikachu is only available for Nintendo Switch, so, for those people who don't own an Nintendo Switch, it's a huge pity that they might miss out on it.
Fortunately, there are still some tricks available for you to play Pokémon: Let's Go Pikachu on mobile. Now, I will show you a detailed step-by-step guide to play Let's Go Pikachu on mobile.
How to Play Pokémon: Let's Go Pikachu on Mobile
Step 1: Go to Pokemon Let's Go for Mobile official website, and at the top, you'll find 2 separate download buttons for Android and iOS. Choose accordingly.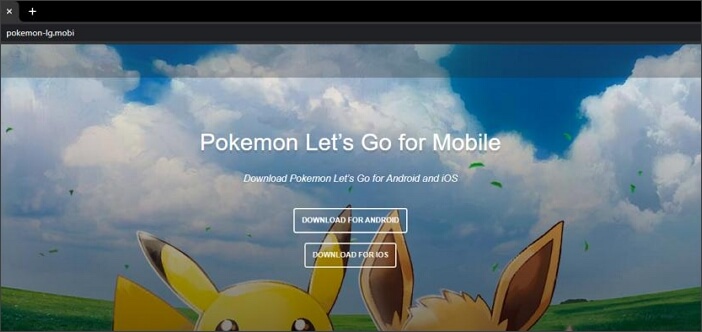 Step 2: Connect your device to the PC if you're downloading the file on computer. After the download completed, click on the file and transfer it to your phone/tablet.
Step 3: After opening the file, you will get a pop up box saying "For security your phone is set to block installation of apps obtained from unknown sources". Click "SETTINGS" to proceed.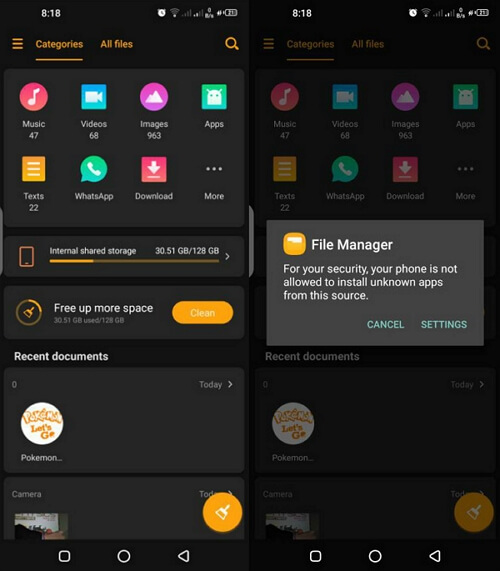 Step 4: Then, allow the installation for Pokémon Let's Go Mobile.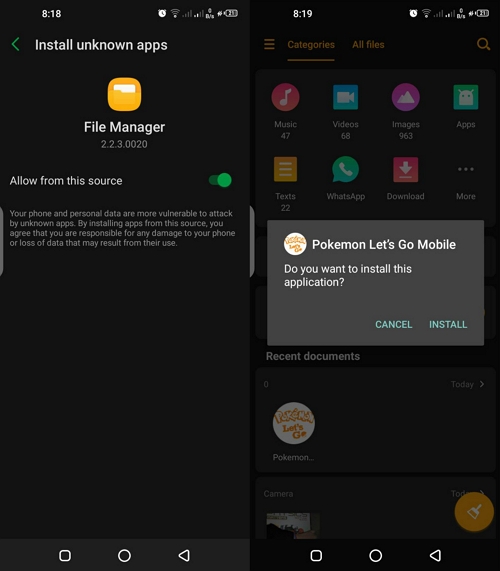 Step 5: It may take few minutes to install. Once it done, you will see Pokémon Let's Go icon on your phone.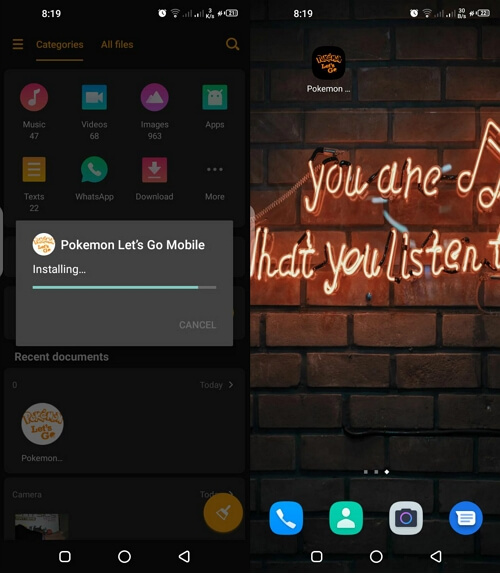 Step 6: Open the game, the data files will be downloaded and game will start after downloading.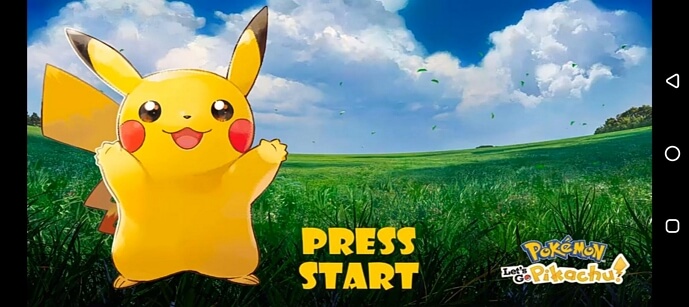 Part 3: Top Pokémon Let's Go Pikachu Walkthrougs and Cheats You Should Know
After knowing how to play Let's Go Pikachu on mobile, let's talk about some tips and tricks of Pokemon Let's Go Pikachu.
In this game, you will encounter several different routes throughout your journey. Here, I will share some Pokémon Let's Go Pikachu walkthrougs and cheats with you guys to help you level up the game and finish the main story faster. Okay, let's take a look right now!
1 Catch More Pokémon
Yes, that's right. As we all know, catch more Pokémons as possible as you can will help you earn more rewards, you will level up faster by doing this. Another benefit is that if you catch plenty of Pokémon early in the game, you will have more chances to fight against other Pokémon trainers and win.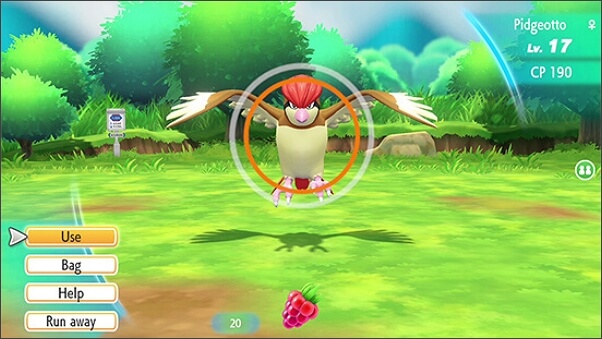 2 Travel with Pokémon
You are available to bring Pokémon out of the Poké Ball to let it travel with you. It can help you find hidden items during the traveling. When the Pokémon stops following you and runs to a spot, that means in that place, there are some items like berry, sellable item, and even a stone, which can be used to evolve a Pokémon, that's pretty amazing, right?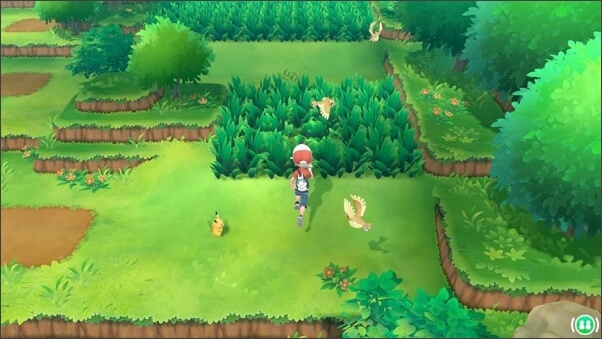 3 Talk to Everyone
Talk to everyone around as much as possible because it will increase the chances of getting a rare Pokémon if a Kanto resident shows generosity and gives you one!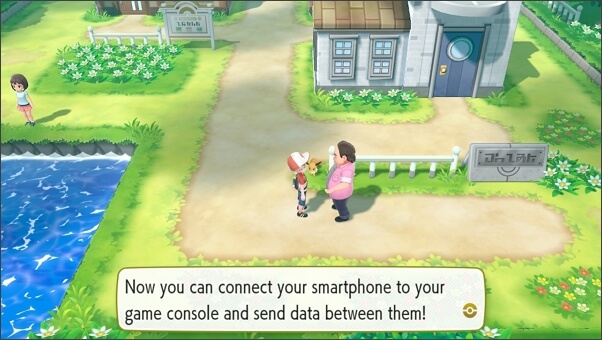 4 Ride Your Pokémon
In the Kanton region, you are allow to use some Pokémon like Arcanine and Onix. Once you release them from the Poke ball, you can ride them. Ride a Pokémon will definitely increase your travel speed and help you finish the story quickly.
5 Make Full Use of Lures
In Let's Go Pikachu, once you've earn 2 Gym Badges, you are able to buy Lures at Poke Mart and the Celadon Department Store. This is really useful to lure wild Pokémon to your location for a limited time so that you can catch more wild Pokémon instead of waiting them appear randomly.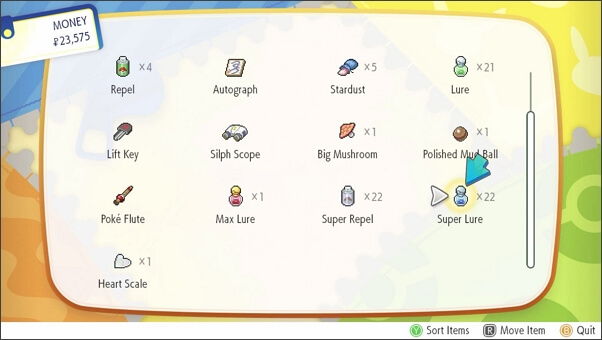 6 Build Up Catch Combo
Catching the same species of Pokémon continuously will help you create your catch combo. You will earn more Candies if you combo count increases. Also, it will help you get more chances to encounter a more powerful or rare Pokémon and help you build a stronger team. Make full use of Catch Combo to unlock further bonuses for your game.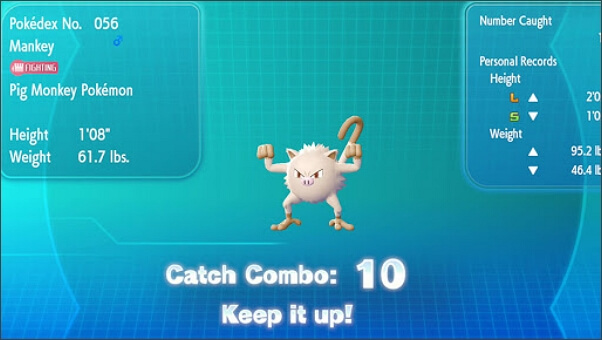 7 Teach Pokémon Secret Techniques
You can get more useful and convenient Secret Techniques in Pokémon Let's Go Pikachu. During the travel, you will find that some people can teach your Pokémon the techniques. Once your partner get the skills, they can do things like clear foliage , fly you to previous locations and let you to travel through the water. Some techniques can even help you go through the game's main story quickly.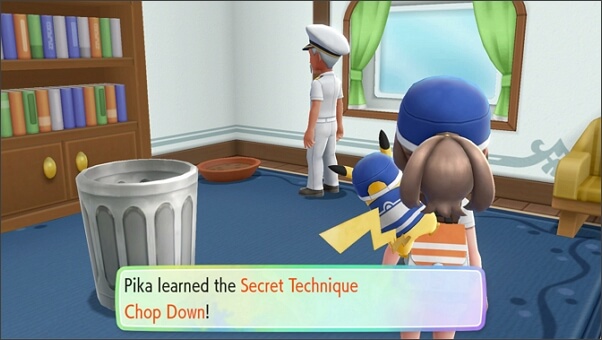 8 Earn More Money
There are many ways to earn money in Pokémon Let's Go Pikachu. For example, you will earn some money at the end of the battles. You can also gain some money by selling something, but, remember, check the description first to know the thing is worth selling or not. The money can be used to buy some powerful items like Hyper Beam, and you can also buy some adorable outfits for dressing up your Pokémon.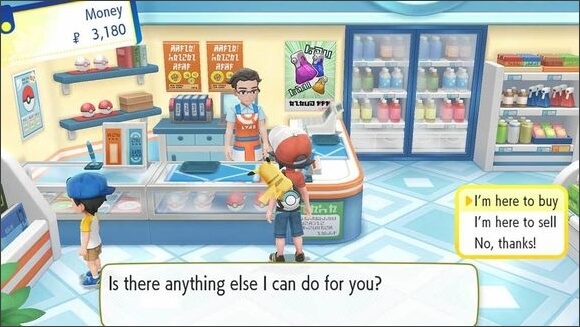 9 Manipulate the Natures of Your Pokémon
Natures are helpful in improving the Pokémon stats like Speed, defense, and attack. You are available to mainpulate the natures of wild Pokémon in Let's Go Pikachu. To do this, go to the Pokémon Center in Celadon City, find Madam Celadon and chat with her. Answer the question and you will get a specific Nature for the Pokémon that you encounter in the rest of the day. So, don't forget to mainpulate the Natures and create your powerful team!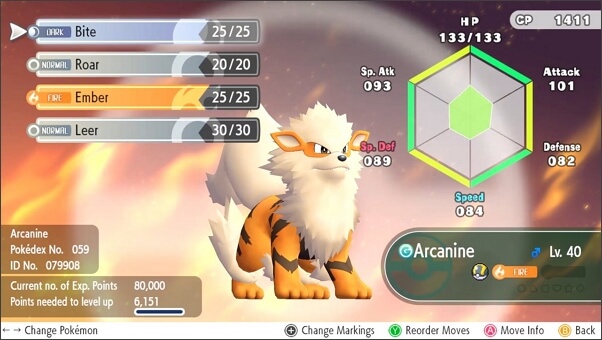 Okay, these are the top 9 Pokémon Let's Go Pikachu Cheats and walkthroughs you should know before playing the game, don't forget to make full use of them so that you can level up and go through the game story quickly.
Part 4: Hot FAQs and Reviews about Pokémon Let's Go Pikachu
For those who have never play Let's Go Pikachu before, we also collect some hot FAQs and reviews of Let's Go Pikachu to help them get more information and better understand this game before starting playing.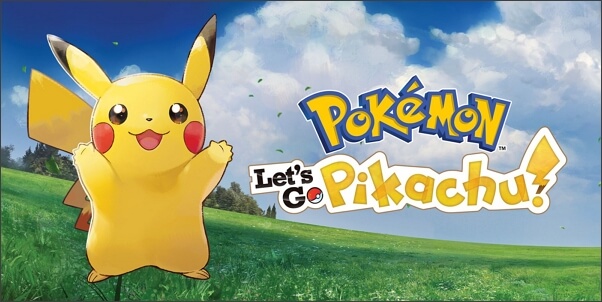 Hot FAQs about Pokémon Let's Go Pikachu
Q1: "How many Pokémon are there in Pokémon Let's Go Pikachu?"
As Pokémon Let's Go Pikachu is the remake of the classic series, it takes us back to the Kanto region where you will not just find the original 151 Pokémons, but also their mega evolved forms from Pokémon X, Y, Omega Ruby and alpha sapphire, and Pokémon sun and moon's alolon structures.
---
Q2: "Can I catch all Pokémons in Let's Go Pikachu?"
The players mostly aim to catch the most number of Pokémons to become the Pokémon master. Fortunately in Pokémon let's go Pikachu, the name has significantly narrowed down to 151 Pokémons, and to catch them you just have to follow three simple techniques:
1 Trading
Trading is the most significant feature of Pokémon: Let's Go Pikachu. It not just helpful in getting the rare Pokémons that you wouldn't be able to catch but also helps to evolve many Pokémons.
2 Catching
Catching all the Pokémons is the most challenging but fun way to obtain all the 151 Pokémons in Pokémon Let's Go Pikachu, but it takes a lot of traveling through every route thoroughly and patience. You can find stones for some Pokémons to evolve them or have battles with other trainers to excel in your Pokémon skills.
3 Transferring
Once you reach Fuchsia city and get access to GOpark, you can transfer all your Pokémon along with their variants from Pokémon go into Let's Go Pikachu.
---
Q3: "What is the difference between Let's Go Pikachu, and Let's Go Eevee?"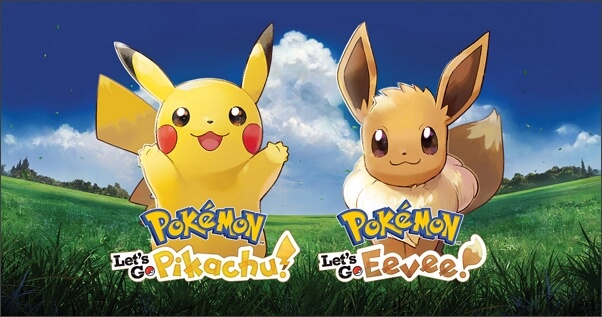 The two versions of the Pokémon series have seemingly the same plot and gameplay; there are few variations in two versions. For instance, the version you pick will decide the Pokémon partner that you are going to travel with, either Pikachu or Eevee.
Both versions have some exclusive Pokémon that are not available in the other version. But the catch is, if you want to have all those unique Pokémons, you can trade them with someone who has a different version of the game.
---
Pokémon Lets Go Pikachu Reviews
Review 1
"So I've played through almost all Pokémon games including the main titles and spin offs like Hey you Pikachu for the n64 and all the sorts. As such I'd say I've been playing for a while and like to think Pokémon can't surprise me often.
But let's go Pikachu is amazing and I can't figure out who so many people hated this game. When it was first released so many people complained without even playing the game. I love it though feeling that it's a breath of new life into the series that it needed as this game forms its own path through the world instead of following the same old tired pattern.
Some things not in this game are the gts, held items, and breading just to name a few but I actually kind of like that as it makes the game feel more like the original games and brings back amazing nostalgic feelings." - Emperor AZIR
Review 2
"So I listened to all the bad reviews first at this games release (don't!). If you're like me, grew up in the 90s this game is it. What we've been waiting for and what I missed when it first was released. First off yes how you catch Pokémon in game is different. That being said it's not a major issue. In Pokémon let's go you're reintroduced to pallet town. Professor Oak, Misty, Brock, Gary aka Blue even team Rockets Jessie and James along with Meowth.
The graphics are amazing and the attention to detail setting up what Pokémon yellow, red, and blue had is all there for you to explore. This isn't just any game this is your childhood reimagined and if you didn't grow up in the 90s this is the story we all fell in love with. No game has ever been able to truly replace the original for me although Sword does come close. So with that said, buy it, enjoy it, play it and then go get Sword if you haven't yet as well! - Chris Minjares
Part 5: Pro Tips to Catch More Types of Pokémon Remotely for Pokémon GO
For Pokémon GO fans, we also have something to share with. Many Pokémon GO player will know that it's really troublesome to catch Pokémon during the game. If you want to get better on Pokémon GO, the only way is to catch more Pokémon as possible as you can.
So, how to catch more Pokémons? How can I level up Pokémon GO faster?
To do this, the most useful way is to spoof Pokémon GO and make it believes you are in somewhere else. One of the best and safest tools to do it is iMyFone AnyTo.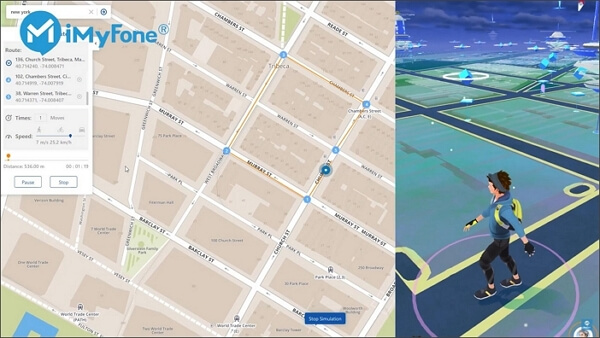 With this amazing location spoofer, you can fake your GPS location on Pokémon GO with one click only! What's more, iMyFone AnyTo allows you to create your customized route to make your iOS and Android devices move along, which means you can enjoy Pokémon GO without moving and walking.
Yes! All you needed just iMyFone AnyTo and a computer. So, why not try iMyFone AnyTo and get better in Pokémon GO now.
Watch Video Tutorial to Spoof Pokémon GO with iMyFone AnyTo
---
Conclusion
We hope those things we mentioned above can help you get a better understand about Pokémon: Let's Go Pikachu. Don't forget to follow the guide we provided to play Let's Go Pikachu on your mobile. We also provide some tips and tricks to you guys so that you can play Pokémon Let's Go Pikachu easily. Take these suggestions and enjoy your favorite Pokémon game!