With the arrival of The Crown Tundra in Pokemon Sword And Shield's newest DLC, players have a chance of experiencing more Legendary Pokemon in the Pokemon series. The two most talked about Pokemons include Regidrago and Regieleki. With each of these Pokemon having an edge of similarities, making a wise decision is totally up to you.
Knowing some facts about Regieleki will give you an idea of why choosing this titan will benefit you in your gameplay, which is precisely what we will talk about in this post. So read on to know everything there is about the new legendary Pokémon, Regieleki.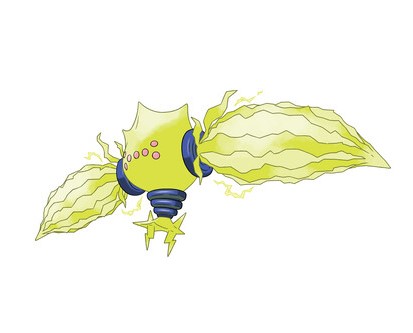 Part 1: What Is Regieleki?
Regieleki is an Electron Pokemon introduced in Generation 8 and is found in the Split-Decision Ruins. The Pokemon is filled with a cluster of electrical energy. By removing the rings on Regieleki's body, it is possible to unleash the full power of this Pokemon.
Let's take a deep look at the base stats, strengths, and weaknesses of Pokemon Regieleki to understand why it is considered the fastest Pokemon to be introduced ever.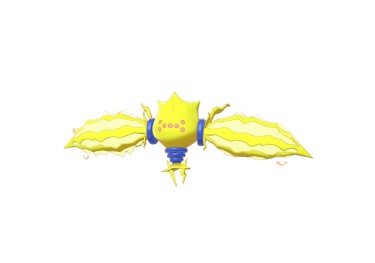 Number: #894

Ability: Regieleki comes in with a new ability that is Transistor. This power enables the Pokemon to increase the damage of electric-type moves by 50%. All Pokemons receive a 50% damage bonus for a move that is the same as their type. Combining these two abilities, Regieleki can cause 100% more destruction.

Base Stats: A quick analysis of the Regieleki stats shows the incredible power of the Regieleki Pokemon has. It has 80 hp, 100 attacks, 50 defenses, 100 special attacks, and 50 special defenses. Most importantly, Regieleki has 200-speed stats making it the fastest Pokemon currently.

Weaknesses: Being an electric-type Pokemon, its only weakness is handling ground attacks.

Regieleki Sprites: Regieleki is relatively new in the game and only has two attributes. The first one being regular, and the second one is known as Shiny Regieleki. To make your Regieleki shiny, you need to close your game and open it again.
Part 2: What Is A Good Moveset For Regieleki?
Regieleki has some unique move sets along with its phenomenal speed that can quickly turn any game in your favor. The move set includes four prominent moves:
Thunder Cage: It is Regieleki's signature move. This move handles all the damage and prevents the opponent from backing out. Plus, it also deals with the additional damage by the end of each turn for up to 5 next turns. This way, you have more control over your game.
Volt Switch: As the name goes, the Volt Switch helps in switching out during unfavorable circumstances. It works great strong against Water and Flying Pokémon.
Reflect And Light Screen: Reflect and Light screen work similarly by increasing your team's defense and special defense individually for five turns; these can be then elevated to eight with the hold item Light clay.  These are the fastest walls that can be put up, thanks to Regieleki's astonishing speed.
Part 3: What Do Shiny Regieleki And Regidrago Look Like?
Regidrago and Regieleki are not shiny locked. These two Pokemon titans become shiny when encountered. Once shiny, there comes a change in their colors. Regieleki's blue-colored parts turn to bright yellow, but the shiny Regieleki still maintains its electric yellow look. Likewise, Regidrago's dull dragon body turns to a bluish-grey electric look when it becomes shiny.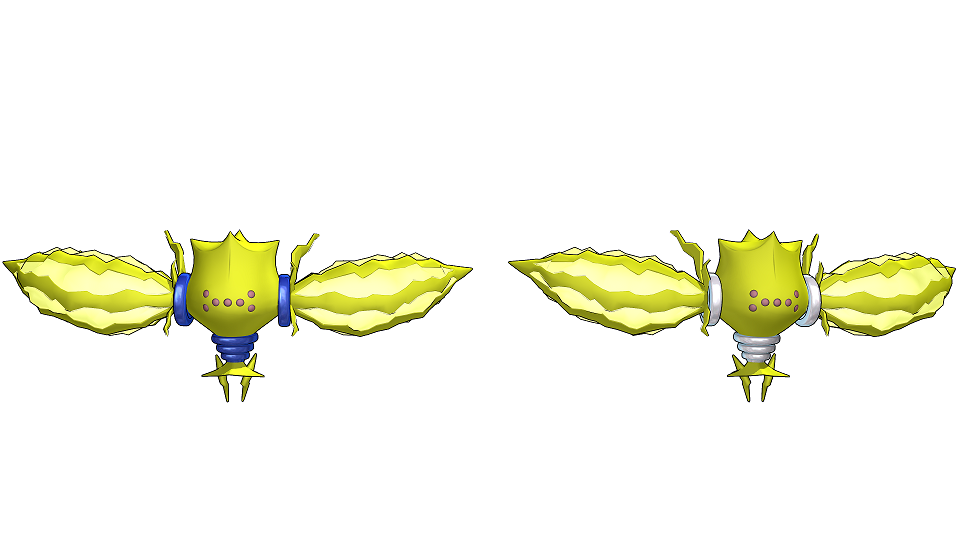 Normal Regieleki and Shiny Regieleki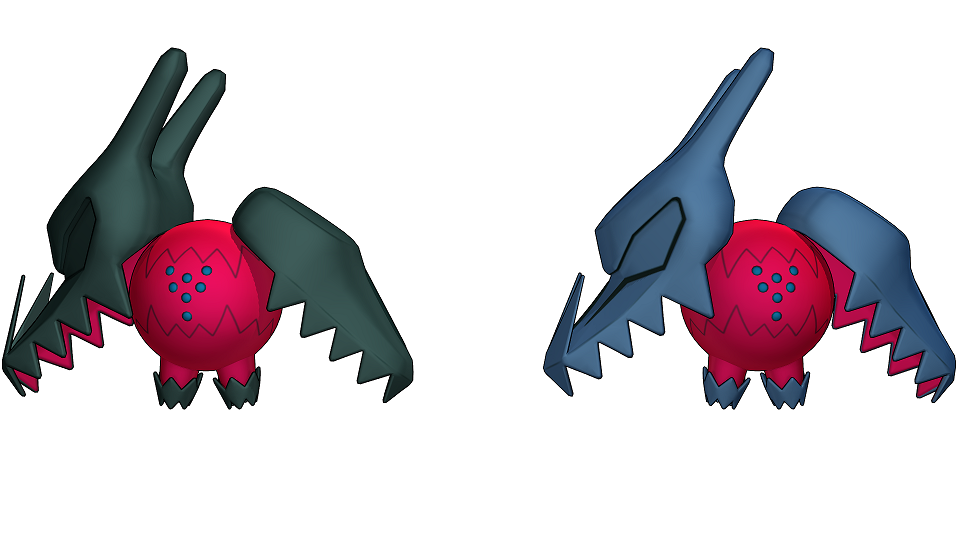 Normal Regidrago and Shiny Regidrago
Part 4: How to Get Regieleki And Regidrago In Pokemon Sword And Shield?
Regieleki and Regidrago are the most recent additions in Pokemon Sword and shield Tundra DLC. These two have many things in common, but you can only choose one for yourself during the course of the game. Let's learn more about where to find Regieleki and Regidrago and how to catch them.
How To Get Regieleki And Regidrago?
To reach Regieleki, players must first solve some simple riddles and then catch the three Regi brothers, including Regice, Registeel, and Regirock. Each of these Regis is located on a different temple around Crown Tundra.
How to Reach the Two Legendary Pokemon?
To arrive at the Ruins, first, you will have to go through the Giant's bed to Giant's Foot.
Go through the tunnel in the river to reach the Roaring Sea Caves, and by entering the cave, you will emerge out by the side of the Frigid Sea.
By riding into the sea, you will come across a small beach. On this beach, you will find the Three-Point Pass.
To enter the ruins, you need to solve a simple clue given by the legendary Peony that is "A giant of Rock, A giant of Ice, A Giant Of Steel. When gather the three giants, the door of destiny shall be opened."
The door will only open when you have Regice, Registeel, and Regirock in your party.
Split-Decision Ruins will be at the end of the path. This ruin contains both Regieleki and Regidrago. You can summon the Pokemon of your choice by lighting up the circles on the floor.
Tips
Can I Get Both Regieleki And Regidrago?
No, this is not possible because you can choose only one Regi Pokemon per game, and so you must make a wise decision on your part. Though these two have pretty similar qualities and move sets, Regieleki Pokemon is better, thanks to its speed and move sets that make it better at support.
Part 5: More FAQs About Regieleki
Q1. Is Regieleki a legendary?
Regieleki is an electric-type legendary Pokemon. It was a major hit in the Generation VIII Pokemon game and a member of the Legendary team of titans, which includes some of the most powerful titans, including Regirock, Regice, Registeel, and Regidrago.
---
Q2. Where can I find Regieleki?
After collecting all the three Regis, you need to reach the Three-Point Pass, and then you will arrive at the Split Decision Ruins. To get the Three-Point Pass, you will have to go through the Giant's Bed via the lower path of the Old Cemetery.
---
Q3. Is Regieleki a special attacker?
What makes Pokemon Regieleki a special attacker is the outstanding speed that enables it to outrun the Choice Scarf with a Modest Nature. Its superfast speed helps you take down enemies that rely on their speed to move ahead.
---
Q4. How fast is Regieleki?
Regieleki is the fastest Pokemon in the entire Pokemon franchise. It has a 200 Base speed which is equal to around 1,375 mph. This is about thirty times the speed of a meteor crashing down on Earth.
---
Q5. What does the "eleki" in Regieleki stand for?
The Japanese name for Regieleki is "Regiereki". In Japanese terminology, "Ereki" means electricity. And so "eleki" likely means the same thing and the word also represents the electric properties of this Pokemon.
---
Q6. What is the catch rate for Regieleki?
The catch rate for Regieleki is 3 (0.4%).
Bonus Tip: How to Play "Pokemon Go" Without Moving?
Do you want to enjoy playing "Pokemon Go" without moving from your chair?
Well, iMyFone AnyTo can make your wish come true by helping you change your GPS location and letting you catch Pokemon from all around the world simply from your home. The software being supportive for both Android and iOS makes it an ideal choice for virtual game lovers. Besides changing your location, you can customize your route on the map, hide your location, set your moving time and speed, and much more.
How to Change Your GPS Location With iMyFone AnyTo?
Follow these steps to easily change your location on GPS while playing Pokemon Go.
Step 1: Install iMyFone AnyTo and connect your device with the software.

Step 2: To select a destination on the map, choose the "Teleport Mode" in the upper right corner. Now either use the mouse to select your location or type in your coordinates in the upper left corner.

Step 3: After you have set the destination, a sidebar will appear on the screen showing all the information about your destination, including the name, distance, and coordinates. Now select "Move." This will change your location on your smartphone.