Are you trying to figure out how to catch those Go-exclusive Pokémon? You can virtually place yourself almost anywhere on Earth by using a Vivo fake gps, all from the convenience of your own smartphone.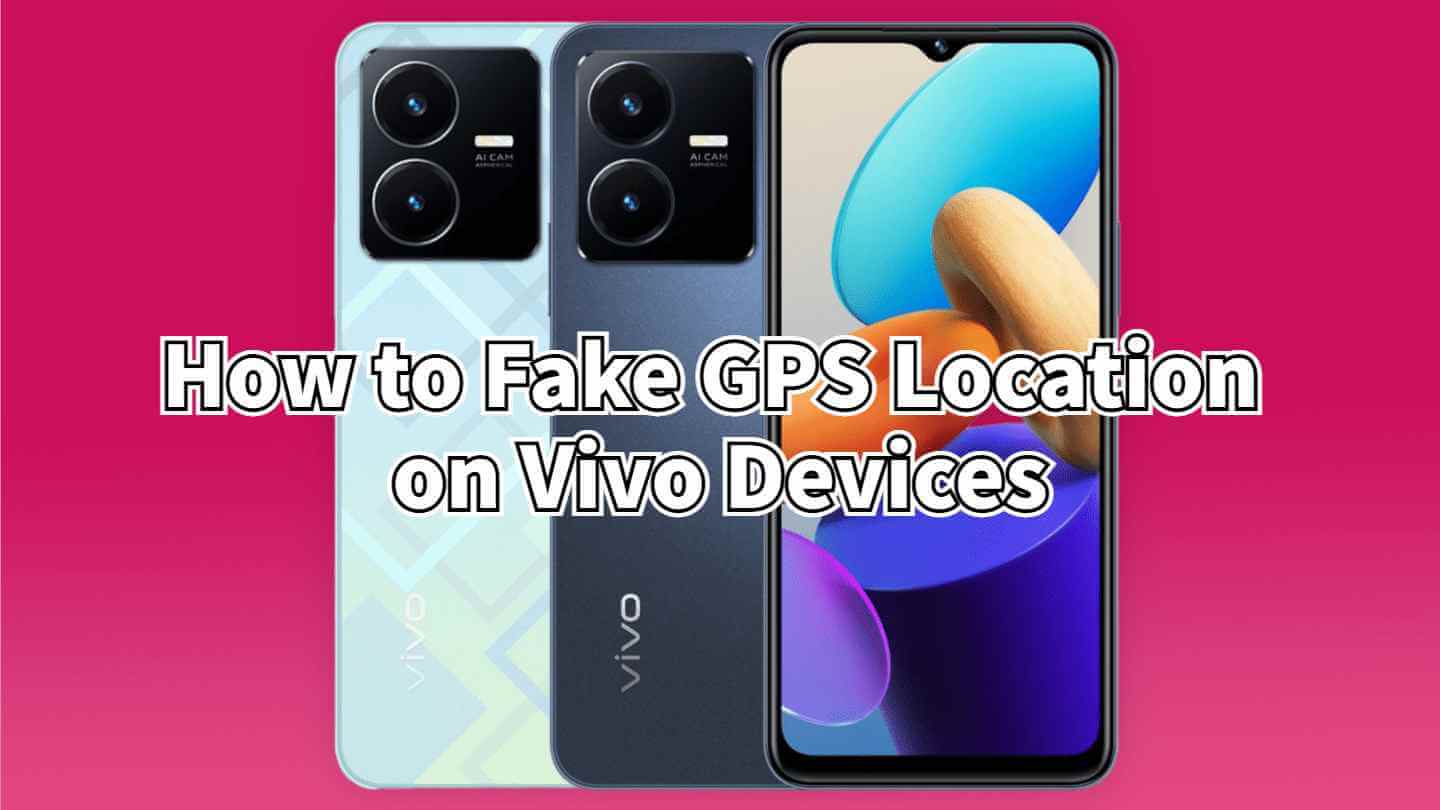 While it's true that faking your location virtually cannot replace the real thing, knowing how to trick GPS positioning has a lot of useful applications. And chances are, you already have the necessary tools on your phone. The next steps to GPS spoofing are only a few seconds away if a VPN is already installed on your smartphone.
In this article, we'll go through 5 amazing apps for geo-spoofing and briefly explain how to set up a Vivo fake GPS on your phone.
Part 1: 5 Reasons Why You Should Use a Fake GPS Location
By faking your GPS location, you can greatly increase your online privacy, connect to a different website, get around geo-restrictions, meet people on dating apps, stream the newest TV shows and movies that aren't available in your country, play games, and much more.
1

Change Your Location on Maps
---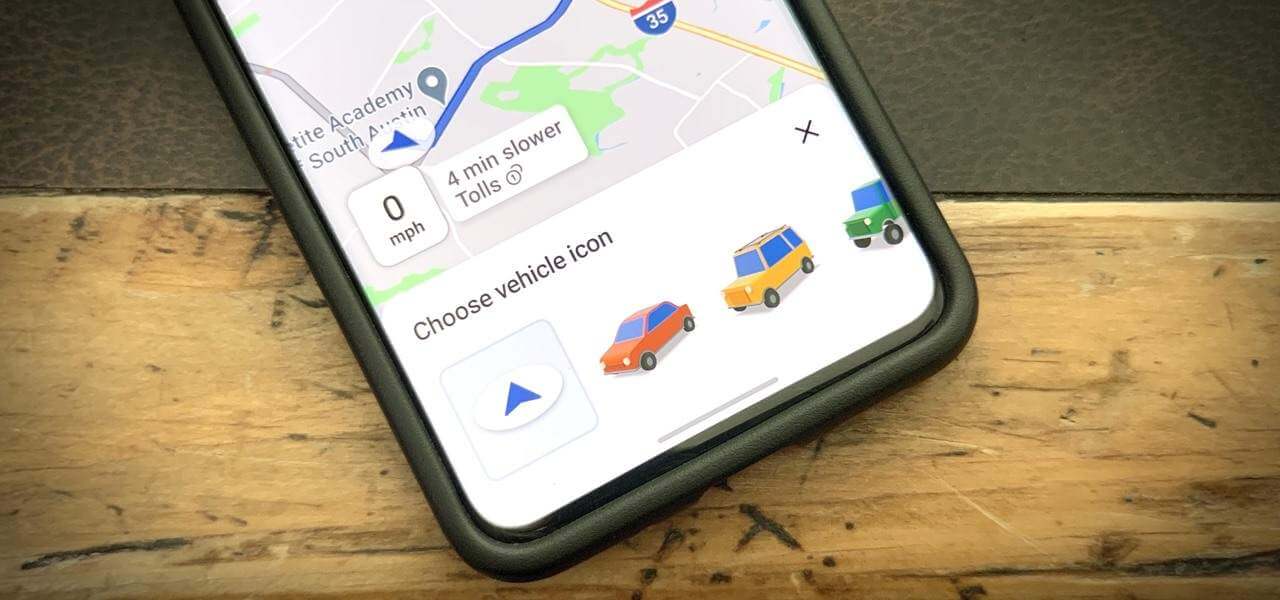 You can easily change your location on Google maps by simply faking your GPS location.Numerous mobile and web services and programmes use your location as a source of data. They follow every action you do both online and off, and they are the only ones who truly comprehend you.
2

Catch Pokemon All Over the Globe
---
There are several location-based games available nowadays. The most well-known game that searches for Pokémon using your GPS location is Pokémon GO.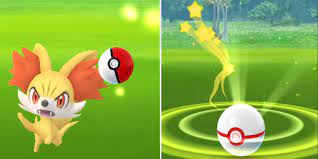 You may easily fake a GPS location and move between locations all over the globe instead of rushing outside to collect Pokémon characters. While you are relaxed at a position, a phony GPS will deceive your device into thinking that you are in a specific location.
3

Get More Matches on Dating Apps
---
On a dating app, lying about your GPS location can lead to much more fruitful results from places outside of your immediate geographic area. This can significantly raise your chances of finding a compatible match. Numerous alternatives are open to you if you have the capacity to set up a separate place while seated at your current location.
4

Watch the Latest Movies & TV Shows
---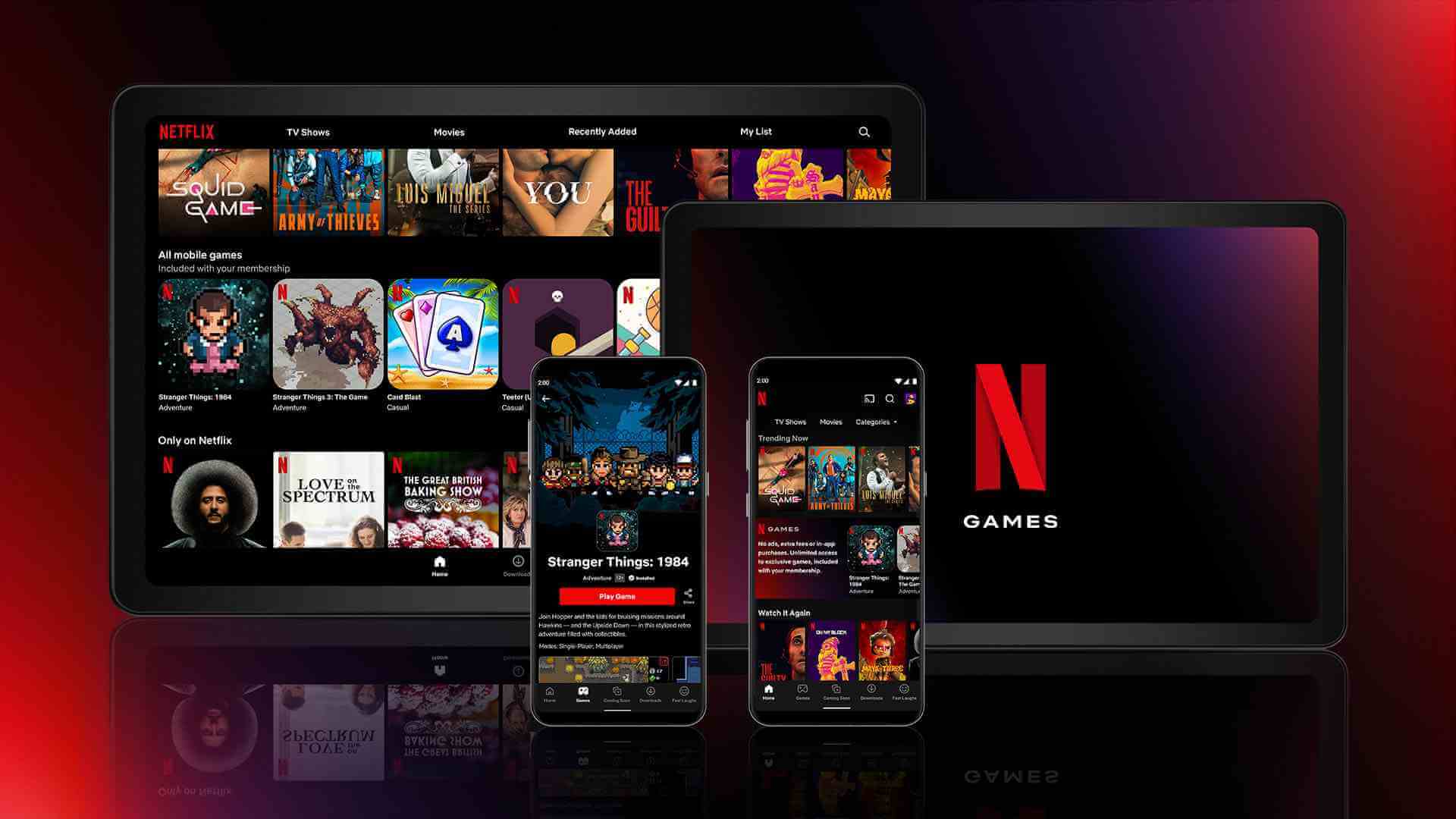 Because TV episodes and movies are sometimes geo-restricted, services like Netflix and Hulu only have a small selection of streaming content available. You can stream stuff that is restricted to some areas by pretending to be in another location. Simply connect to a country's IP address where it is accessible to start streaming.
5

Improve Your Online Privacy
---
An amazing and clever approach to conceal your online identity is to fake your GPS position. You can practically explore the world while hiding your identity while lounging at your home if you have a temporary issued IP address and location.
Because they offer encryption, VPNs are the most trustworthy technique to pretend to be somewhere else. Your internet connection's encryption protects your online activity from hackers.
Part 2: 5 Tools to Fake Your GPS Location on Vivo
Here are some 5 best apps to Fake your GPS location on vivo devices:
1

iMyFone AnyTo
When you want to share some cool locations with friends on social media platforms, hide your location on a map to avoid being monitored, or use geo-specific features on location-based apps, iMyFone AnyTo can spoof your GPS location in just one click.

| | 1-Month Plan | 1-Quarter Plan | 1-Year Plan | Lifetime Plan |
| --- | --- | --- | --- | --- |
| iMyFone AnyTo | $14.99/Month | $9.99/Month | $4.99/Month | $89.99 |
As far as I know, iMyFone AnyTo has limited-time brand deals right now, here are the coupons for their products, what you see is what you get.
Special Offer: Get Official Anyto with A Discount
10% off Coupon Code: YTR5E7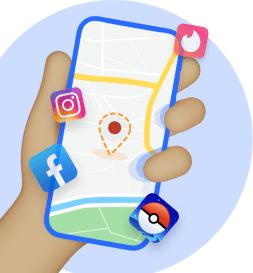 Change GPS Location on iOS/Android
It makes the position shift appear more natural because the points along the path can be stopped or begun, eliminating any threats from trackers.
By entering the exact coordinates on the iMyFone AnyTo location changer, you can choose your location more accurately
It maintains privacy while allowing all apps to function normally.
The option to alter GPS location with a single click is a major benefit.
Tips
Quick navigation:
1:11 Teleport Location with Teleport Mode

2:33 Simulate GPS Movement with Two-spot Mode & Multi-spot Mode

Step 1: To start using this location spoofer, just go to the official website of iMyFone AnyTo. Download the package from there, then install it.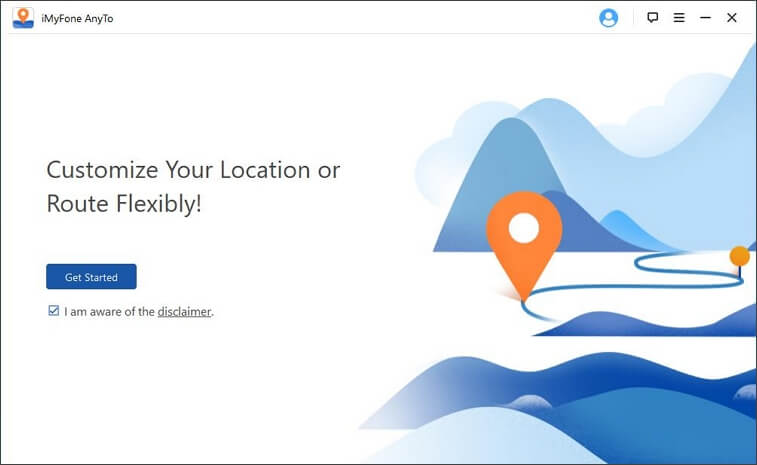 Step 2: Connect your device to the PC.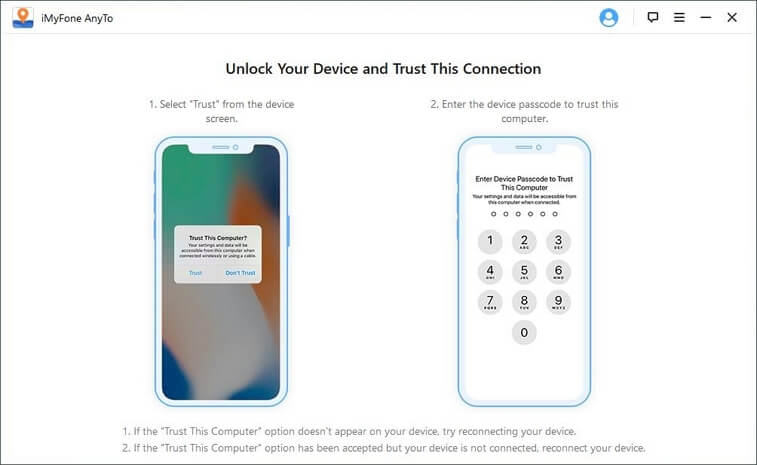 Step 3: Select Teleport Mode from the top right corner of the screen. Select the location, and enter the location you want to change location to fake.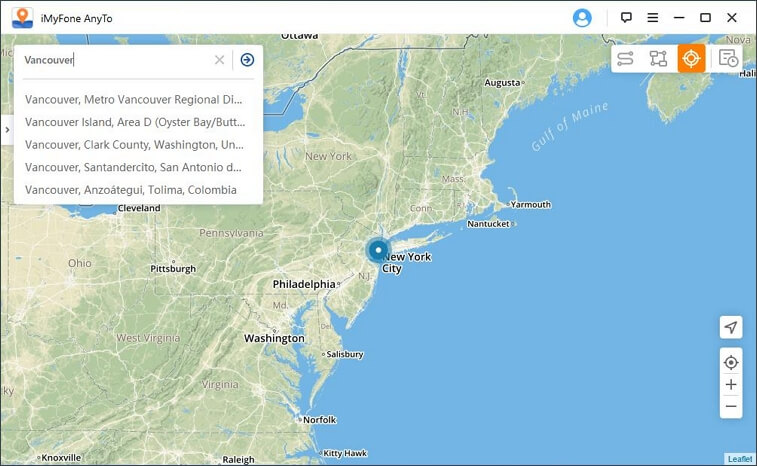 Step 4: After selecting the fake location, just click the Move button. All apps on your device that need to be located will now switch entirely to your fake location.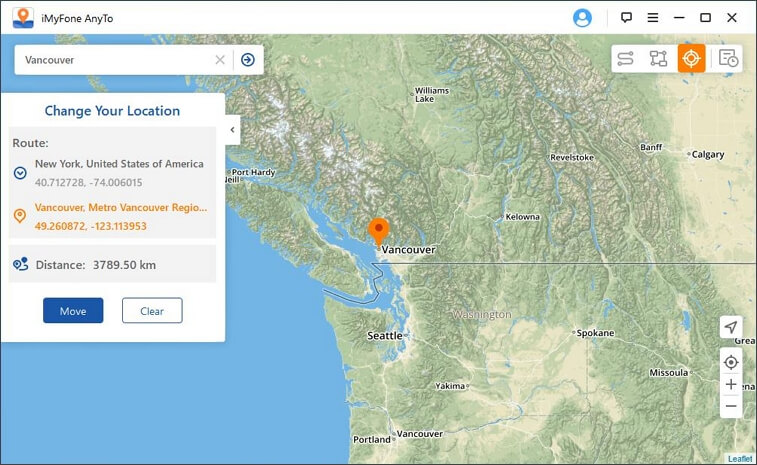 With this app, all you have to do is sitting in comfort as your avatar does the walking for you. Brave all sorts of climates and terrains all from the comfort of your home.
Pros
One of the biggest benefits is having one-click access to different GPS locations.
It maintains anonymity while all apps continue to function flawlessly.
The pace of walking can be increased or decreased.
The route planner's multi-spot option enables the planning of fictitious routes.
Cons
A successful installation requires additional authorization requirements for Android users.
Since the software is PC or Mac-based, you must keep your phone or tablet connected to your computer at all times.
2

NordVPN
The best methods for hiding your location while playing Pokemon Go are VPNs. Users have recommended a number of VPN services, but Nord VPN is one of the best.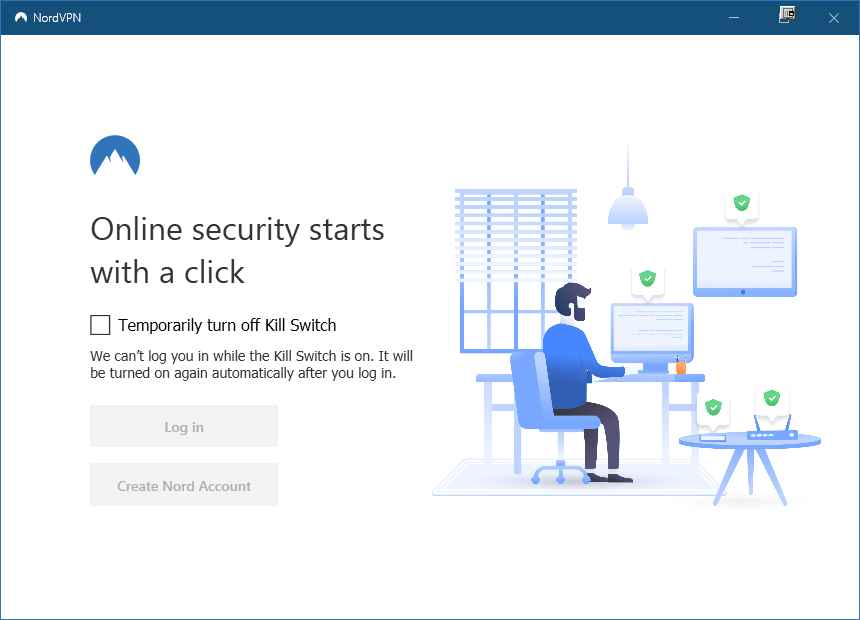 The programme gained notoriety by disguising the user's location via an active proxy server. Your IP address won't be identifiable, and all of your data will be encrypted.
Pros
Pokemon Go won't be able to detect Nord VPN because of its high level of security.
The installation does not require a jailbreak.
24/7 accessible client service.
Cons
Costs a little more than comparable VPN companies.
Your location pin won't be able to be dropped.
You will be limited to the area where the server is.
3

iSpoofer
Another well-liked programme for location spoofing is iSpoofer. It has teleportation capabilities and a joystick. The software is simple to use and has a lot of demonstrated benefits.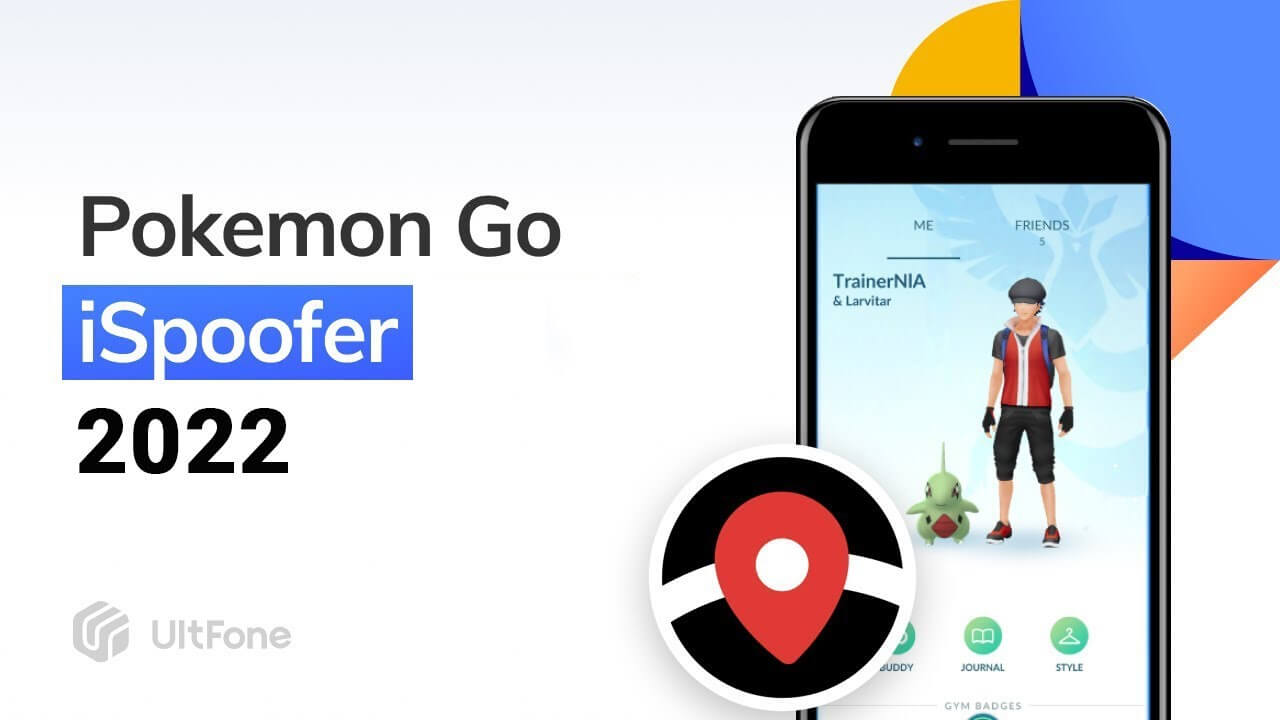 Pros
This app is secure and simple to use.
Installation does not necessitate a jailbreak.
Compatible with all iOS 12-powered smartphones.
Cons
This spoofing app is heavily reliant on iTunes.
The cost of the subscription plan is high.
Android devices are not able to access it.
4

iPokeGo
iPokeGo is the next software on this list. It offers a tonne of functions and is also a highly well-liked application.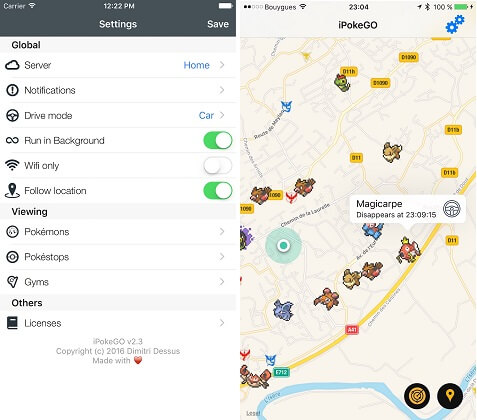 Pros
This app is simple to use and user friendly.
Many features are available, both for free and for a fee.
There is no need to jailbreak.
Cons
High likelihood that your Pokemon Go account will be banned.
The majority of helpful features are premium and are not free.
The app only works for Pokemon Go.
5

iTools
iTools is a specialized program made for managing the files on your iOS device. The app can backup and restore iOS devices in addition to hiding a user's location.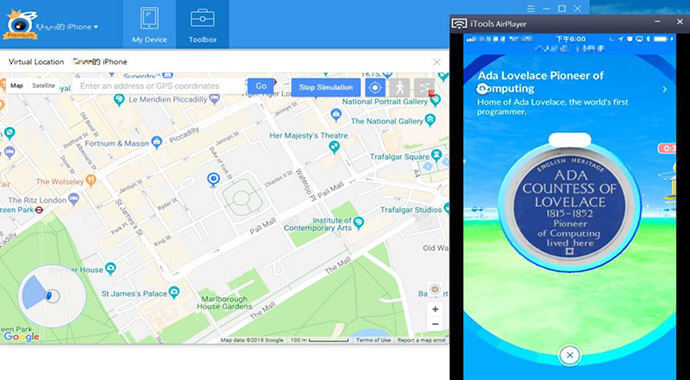 Pros
Jailbreak is not required.
It is able to backup and restore data on iPhones.
It's easy to operate.
Cons
There are just three location changes available in the free edition.
Starting at $5 a month for each device, the Premium edition.
Additional features of this app will only work if you are premium user.
Conclusion
We may want to conceal our GPS location for a variety of personal reasons. Perhaps you are using dating apps and don't like any of the matches you have received so far in your neighborhood, or perhaps there is online stuff that you cannot access from where you are. You might use the iMyFone AnyTo app suggested above in any case.