iPhone booster is needed because every iPhone has limited storage space and performance, because app data occupy iPhone storage space in different forms and file locations such as cached files, logs, video files, audio files, photos, temporary files, app logs, browser cookies, other files, documents, etc.
Hence, your limited iPhone storage space would be occupied and your iPhone RAM performance reduced if these app data are left unchecked.
What Can an iPhone Booster Do for You?
iPhone booster is very useful in erasing the following kinds of iPhone app data in order to optimize iPhone performance.
Cached files
App logs
Hidden deleted files
Browser residual files
Temporary files
Redundant, needless and useless files
Other files, which comprises of app cache, media exchanged over Messages app, iTunes library cache, and album artwork.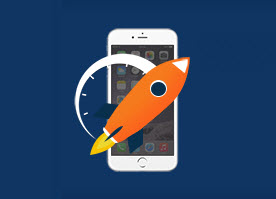 These and many other app data can be wiped off your iPhone using the following top 5 iPhone boosters discussed in the following paragraphs.
---
Top 5 iPhone boosters
The following iPhone apps have met some necessary characteristics for which an app can be grouped as an iPhone booster. We shall be discussing, enumerating and comparing their prominent features.
#1 iMyFone Umate Pro
If you would like to boost your iPhone performance to a brand new one, then iMyFone Umate Pro or iMyFone Umate Pro for Mac is the best iPhone cleaning tool for you. Umate Pro can help to manage iDevice storage space by :
Eliminating 30+ different types of app data
Compressing iPhone photos: freeing up and recovering over 75% of iPhone photo storage space
Deleting iTunes "Other" files, managing and deleting apps
Optimizing RAM to increase iOS device velocity, and making you iPhone feel like a brand new one.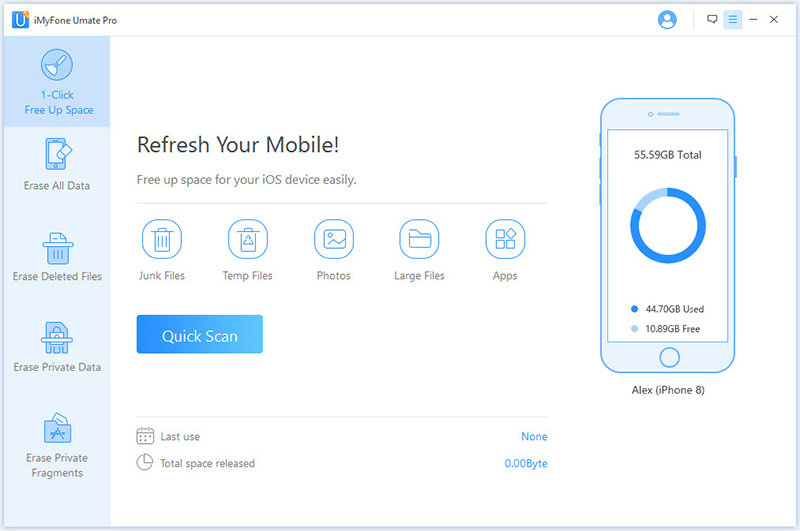 Key Features iMyFone Umate Pro
1 click to clean up junk files, correct iOS error, and optimize iOS performance.
Eliminate every temporary file from your iOS device to speed up iDevice.
Optimize your iOS RAM to run like a brand new phone.
Recover iOS storage space by backing up large files and photos on PC, and deleting them off your iDevice.
Scan, detect and remove used apps to recover huge storage space.
Selectively or completely erase all forms of iOS data: messages, call histories, WhatsApp chats and files, photos, videos etc., and render them 100% unrecoverable.
Permanently erase your already deleted files, including corrupted files to tune up your iPhone
#2 PhoneClean
PhoneClean is one of the cleaning software and boosting tools that have very good interface and one single function; cleaning iOS data to recover iPhone space. But it may not completely free up all necessary storage space like iMyFone Umate Pro.
The following are the features:
Free up iOS space by cleaning different kinds of hidden junk files.
It integrates several data analyzing technology to clean different types of iPhone data.
Offers 9 potent iOS tune-up tools for routine use.
Safe, efficient and supports all iOS devices.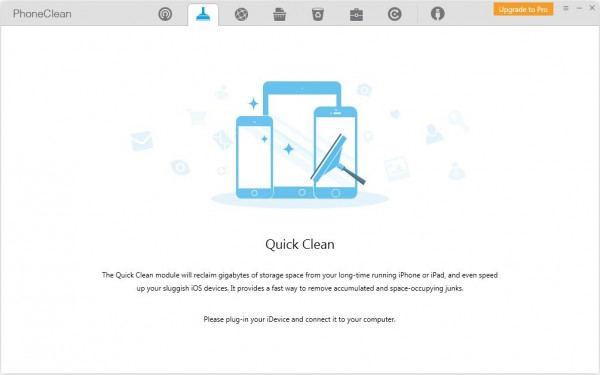 #3 iFreeUp
If performance has been a strong issue with your iPhone, iFreeUp is a good tool for easy optimization of your iOS. This iPhone boosting computer based software configuration can be altered to diagnose and optimize your iOS device even further.
The following are the features of iFreeUP
Clean up all junk files created by iOS apps
Eliminates useless and needless files to boost iOS performance
Prevents privacy leak by shredding photos while deleting them
Supports all forms of file delete
Shreds every other file before erasing them from iOS device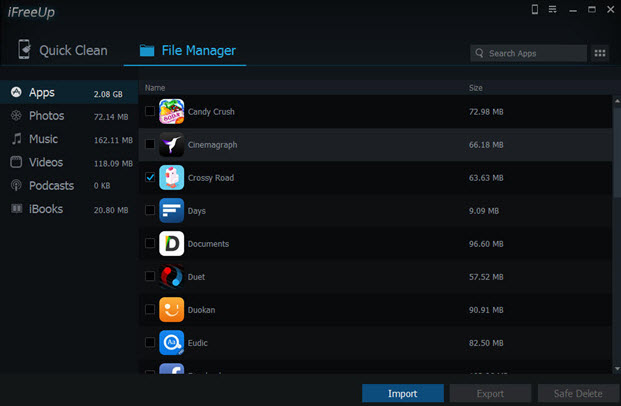 #4 CleanMyPhone
If you would like to recover your iPhone space without going through the hassle of eliminating the files individually, then let CleanMyPhone do the work for you. This app is also potent in cleaning corrupted and useless files accumulated during error in download or synchronization.
The following are the features of CleanMyPhone
Manage, organize, configure iOS device apps in one click
Recover storage space and optimize iDevice to run faster
Securely delete personal files and browser history.
Recover disk space by deleting large files.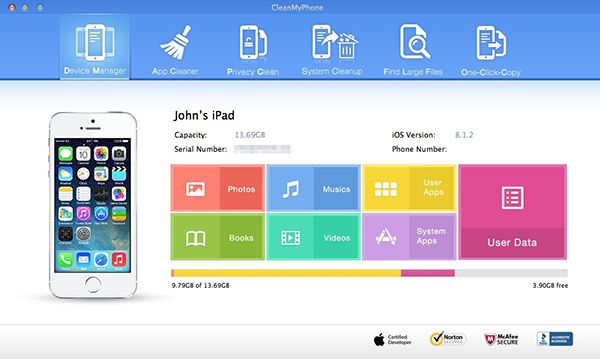 #5 Cisdem iPhoneCleaner for Mac
Removing Spam from iPhone gadget is very easy with iPhoneCleaner for Mac. This PC-based app can erase empty folders, junk files, and cached files left behind by deleted iPhone apps. It is the simplest and the most compatible software for cleaning Apple mobile devices.
Features of Cisdem iPhoneCleaner for Mac
Increase device performance by deleting junk files.
Preview to know how much space is taken up by different kinds of files.
Backup files completely before deleting your files.
Remove junk files created by iTunes, and app installment.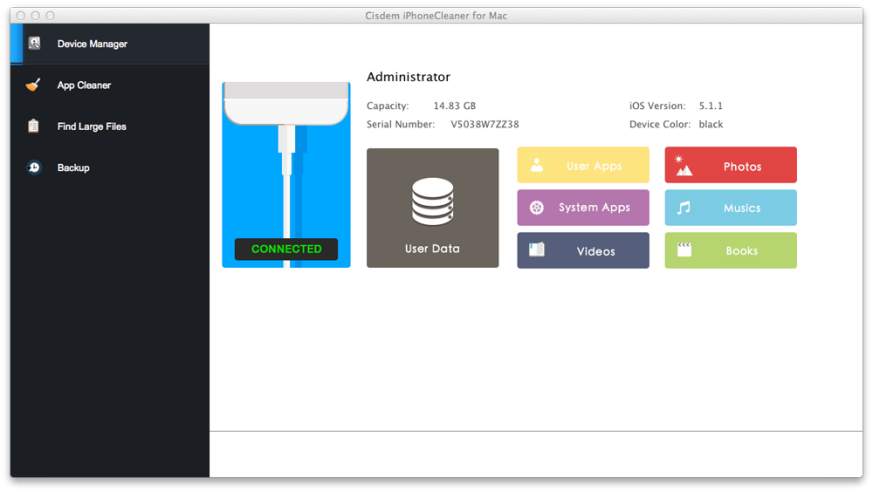 All the iPhone boosting apps we have discussed have one striking similarity; they are have some features of iMyFone Umate Pro. Therefore, iMyFone Umate Pro is only iPhone Boosting app that has all the features that are available on other iPhone boosters. Hence, downloading and installing a Umate Pro can help to keep your iPhone in the best performance and storage level.