The widescreen always brings us a fantastic visual experience when playing games or watching videos. But we have been receiving feedback from users that complain their iPhones can't mirror recently. What is the reason cause this issue? How should it be solved?
For these problems, I will show them one by one in this article.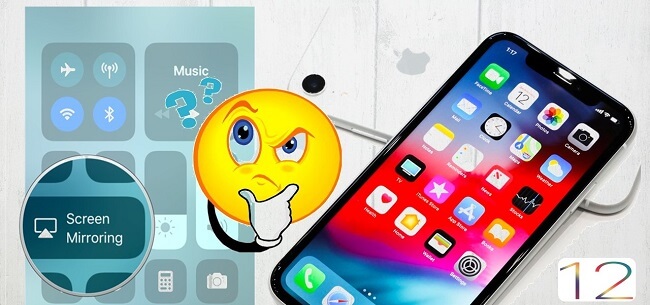 Part 1: Reasons that Screen Mirroring is not Working on iPhone
Not everyone's system or iPhones work 100% of the time. Modern technology is often finicky and requires a bit of troubleshooting to get right. Some of the more common reasons for screen mirroring not working on iPhone include:
Software/Incompatibility: If the software is out of date on either your iPhone or the Samsung/Smart TV you are using, it may cause incompatibility between the devices and result in no mirroring.
Connectivity Issues: You may have a bad WiFi connection or be too physically distant from the target screen for it to recognize your wish to mirror. Bluetooth left on may also conflict with your attempted signal, or not enough bandwidth could result in poor video quality. Always be sure to double-check your WiFi is up and running to ensure a clean connection.

Screen Setup: Check the screen is turned on and set to the correct input setting. Otherwise, you can try to mirror your iPhone with the TV still in sleep mode or attempt to work with a DVD player instead of your iPhone.
Too Many Devices: There is an option for mirroring multiple devices at once, but that can cause conflicts.
Part 2: One-Click to Solve Screen Mirroring Not Working on iPhone
You should check the reason above if you can screen mirroring on your iPhone. If it's still not working, then you need to use a third-party app to help! iMyFone Fixppo is a robust, feature-loaded, and easy-use iOS recovery program. It is professional to solve issues like unlocking a frozen iPhone, recovering lost data, and the most important for mirroring - fixing system errors.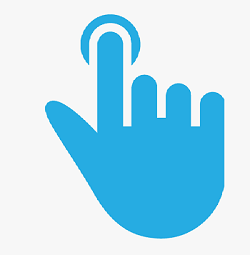 With only one simple click, you can reset your iPhone. This fixes many of the issues surrounding screen mirroring not working on iPhone so you can get back to projecting your latest presentation or enjoying a video conference with family on your TV screen.
Automatic Troubleshooting: Fixxpo can help to uncover and automatically fix many of the common issues your iPhone may be having. For example, iOS camara and freshlight not working on lockscreen, iOS system isn't upgrade, etc.
Easy to Use: This is an excellent program for beginners because of its straightforward interface that will walk you through all steps and features you could want. There is no need to spend hours trying to memorize a user manual. The wizard-like system helps you repair your iPhone.
Clean Recovery: You do not have to worry about data loss or iOS versions with Fixppo. This program works with all iOS versions and devices, including iOS 16 and iPhone 14 models.
Four Easy Step to Fix Screen Mirroring not Working on iPhone issues
Step 1.Download and install Fixppo from iMyFone, then plug your iPhone into your PC via a USB cable.
Step 2.Choose a repair mode. Here you need to click the "Standard Mode" on the screen.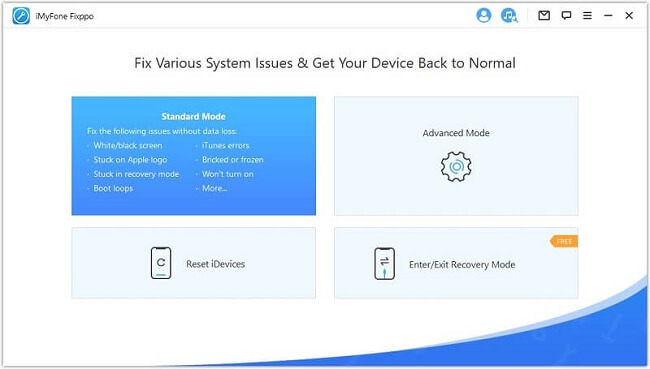 Step 3.Download the latest firmware for your device.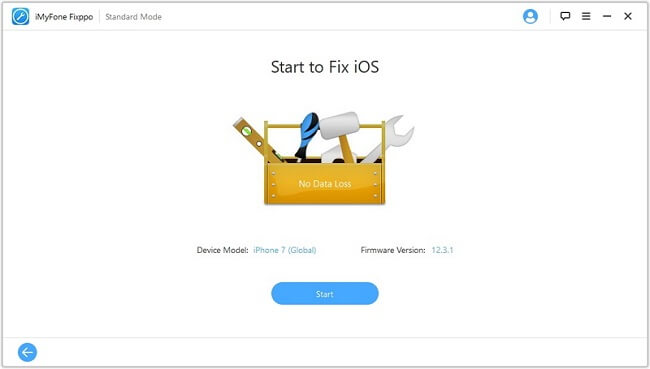 Step 4.Click the "Start" button, and Fixxpo's automatic error repair does the rest!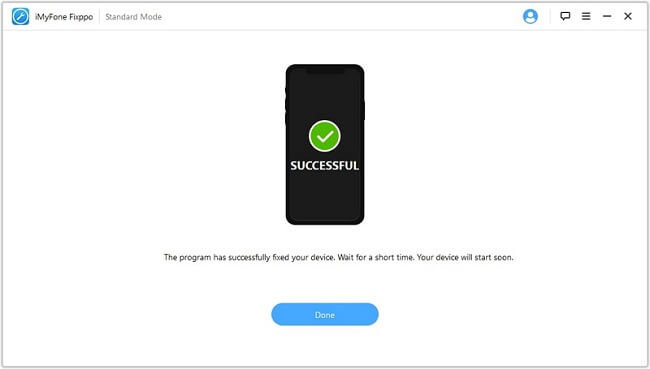 Now you should be able to see everything from your iPhone on your bigger screen!
Bonus Tips: What to do if Screen Mirroring iPhone to Samsung TV not working?
There could be many small errors causing your iPhone screen mirroring not working with your Samsung TV. Follow the tips below to solve it.
Verify : Check to make sure the TV input is set correctly to screen mirroring and only use one device at a time.

Restart: Restarting both your iPhone and your Samsung TV, which can clear many caches of errors effectively. It also allows both devices to search for other devices in range that have not been detected before.
Reboot : Your WiFi network may be the issue. Try "cold booting" your router and adapter by unplugging it from the wall for 30 seconds to a minute then plugging it back in.
Clear Away : Be sure to remove physical obstacles between your iPhone and the Samsung TV that may be blocking the signal. Even food wrapped in tinfoil can disrupt Bluetooth and WiFi.
FAQs Related with Screen Mirror not Working on iPhone
1

How do I turn on screen mirroring on my iPhone?
It should already be available on your?control center?you can access when swiping down on your iPhone. There will be an icon to tap that will turn on/off the screen mirror option.
2

How can I tell if my iPhone is being screen mirrored?
There will be a small blue bubble on the top-left of your iPhone screen to show you are actively using mirroring. You can also go back to your?control center?to see if mirroring is turned on currently.
In Brief
We hope this quick guide gives you all the insight needed to fix screen mirroring not working on iPhones. Be sure to check out the fantastic features of Fixppo by visiting iMyFone's website. Now we have a free trial version, you can click the button below to try!