Having an iPhone and not being able to listen to music can be really annoying, isn't it?
You might get more frustrated if you are not able to figure out what's the problem.
While using your phone you are able to hear sounds from your device's speaker but not via the headphone. The issue might be with your headphone, device settings or its headphone jack.
Top 10 Ways to Fix Headphone Jack Not Working
The iPhone headphone not working issue is not uncommon and can occur mostly when you update your iOS. Refer this guide to know the top ways to fix this issue.
Way 1 - Clean Up the Headphone Jack
Check if your iPhone headphone jack requires cleaning as dust particles can easily enter the jack and cause this problem.
Take a cotton swab and clean the jack or you can just blow off the dirt from the jack.
Way 2 - Restart Your iPhone
Most of the iOS issues get solved after restarting the iPhone.
Follow the online instructions to restart your device. After some time, turn on your iPhone and check if the issue is solved.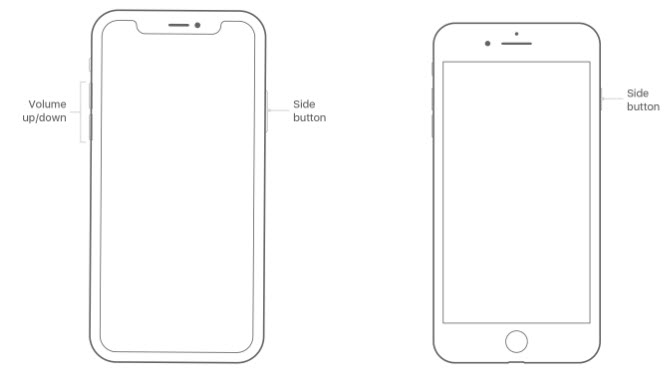 Way 3 - Fix iPhone Headphone Jack Not Working without Data Loss
If you don't want to lose any data while fixing iPhone headphone jack not working issue, try iMyFone Fixppo tool. It is one professional software that can easily solves various iOS issues.
The standard mode of Fixppo allows you to fix numerous iOS issues without losing any data.
Step 1.Open Fixppo software and choose Standard mode on the Home screen. Connect your iPhone to the computer. Click Next. Follow all the instructions given on the screen to put the device in DFU or Recovery mode.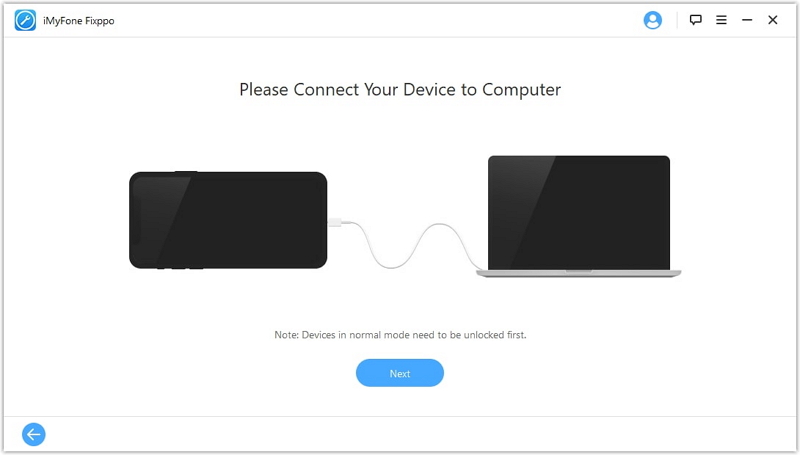 Step 2.Once the program displays all the available firmware versions, choose one and click on Download. After the firmware gets downloaded, the software will be extracted.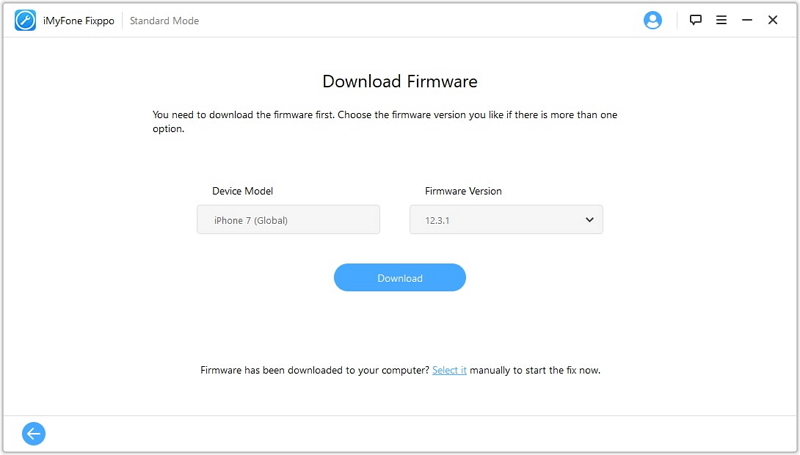 Step 3.Click Start after checking the firmware and your iPhone information. The iOS fixing process will begin. During the process, make sure that the device is plugged in and unused.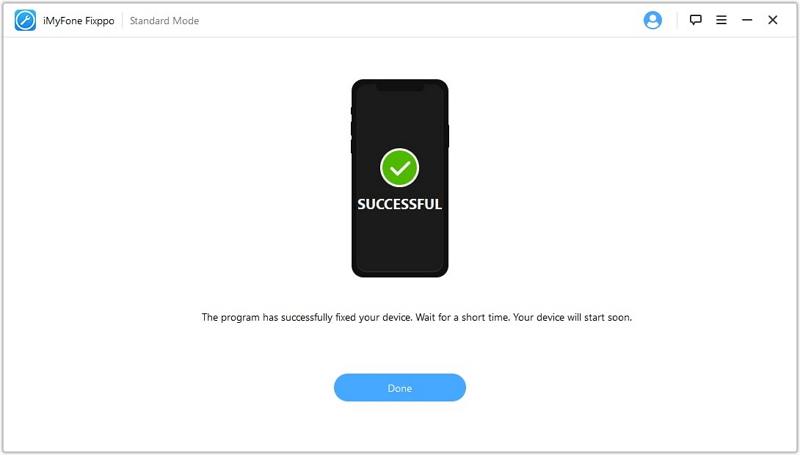 Many users have sent their feedback to us and here is one of them.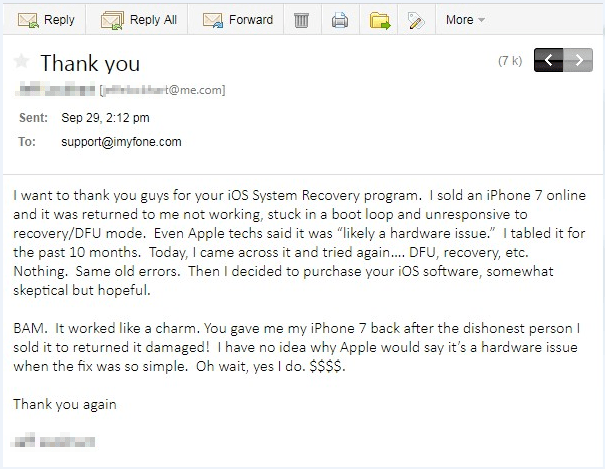 Way 4 - Check the Airplay Output
This issue might occur because the iPhone audio is playing to some other output. Follow the steps to check if this is the case.
Step 1: Slide to open Control Center. Long press Music playback controls.
Step 2: In the playback controls, tap on Airplay button.
Step 3: From the displayed output sources, choose Headphones.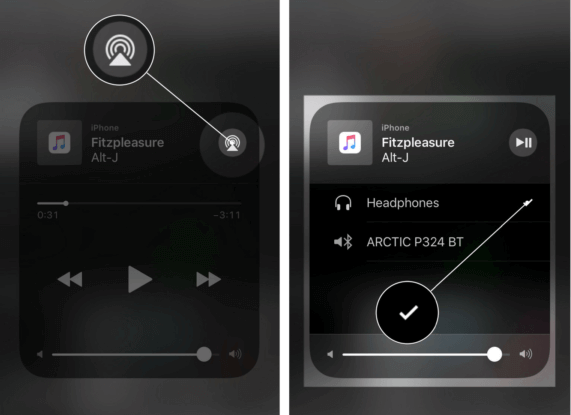 Way 5 - Check the Bluetooth Output
Check if any external Bluetooth device is connected to your iPhone.
Step 1: Go to Settings -> Bluetooth.
Step 2: Toggle off the Bluetooth in the next step.
Step 3: Now connect your headphones and check if you can hear sounds.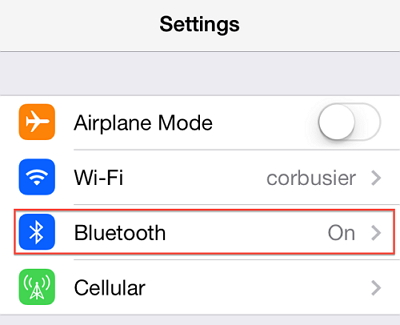 Way 6 - Change Volume Settings
It might be silly but many times the Volume is turned down on your iPhone.
Step 1: Press volume up button of your iPhone.
Step 2: A small box will appear that indicates the volume of your device.
Step 3: Ensure that there is "Headphones" at the top of the window to ensure that headphone is detected by the iPhone.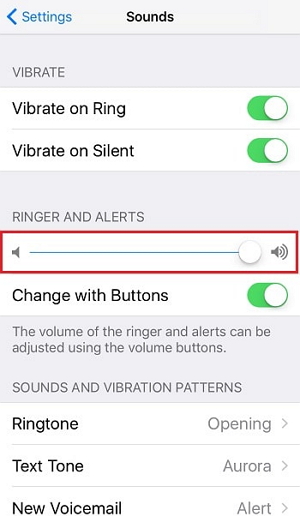 Way 7 - Restore iPhone via iTunes
Restoring your device can also solve various iOS issues.
Step 1: Connect your iPhone to computer and open iTunes on it. If asked, tap "Trust" on your iPhone.
Step 2: Click Device and then Summary on the computer screen.
Step 3: Next, click "Restore iPhone" and then again click "Restore" to complete the restoring process.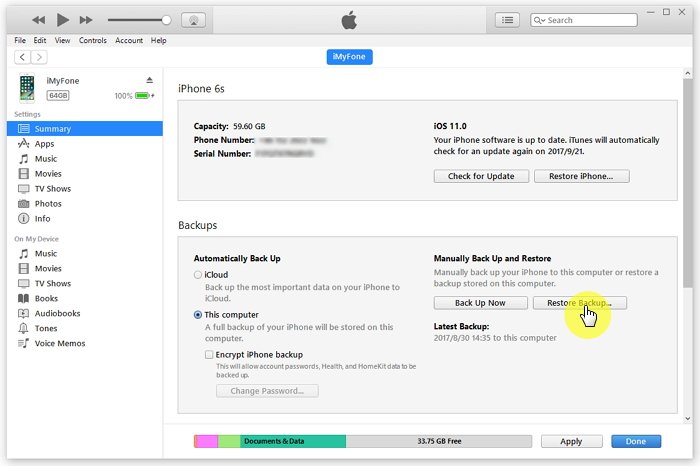 Way 8 - Turn Airplane Mode on and off
If you are still experiencing the iPhone headphone not working issue, try to turn on and off the Airplane mode of your iPhone. Follow the steps given below.
Step 1: Open Control Panel on your iPhone.
Step 2: Tap on Airplane mode icon to turn it on. After a few minutes, turn it off to get the network back on your device.
Step 3: Now check if you can hear any sound on your headphones.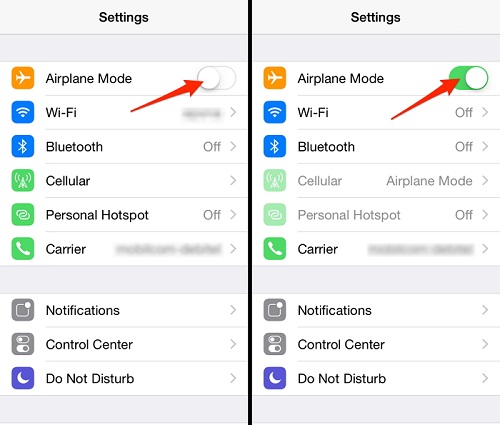 Way 9 - Try a Different Pair of Headphones
Are you sure your headphones are working? Often, the problem might not be the headphone jack of your device. The issue might also occur due to bad connection of the inner wire of your headphones.
So, remove the headphones from your iPhone and connect another one to see if it is working. If the new headphones are working then you need to forget your older ones.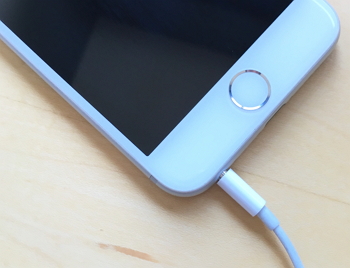 Way 10 - Contact Apple Support
If none of the above methods worked for you then there might be something wrong with the hardware, so you can contact Apple Support and clearly tell them the issue you are facing.
They will assist you and provide the best solution to solve this problem. If the problem does not get solved and your iPhone is under warranty, they might also replace your device.
Protect Device Data before Fixing
All the methods given above are safe and will definitely solve the issue. But it is important to back up the data before you try any of the methods for fixing iPhone headphone jack not working issue.
You can use iTunes or iCloud to make a backup of your iPhone data before beginning to fix this issue.
Via Official iTunes Backup
Step 1: Open iTunes on your computer and connect your iPhone.
Step 2: Under Menu option click Device and then click Summary under Settings.
Step 3: Choose "This Computer" under Backups to store the backup on this computer.
Step 4: Click "Backup Now". Your iPhone data will be backed up safely.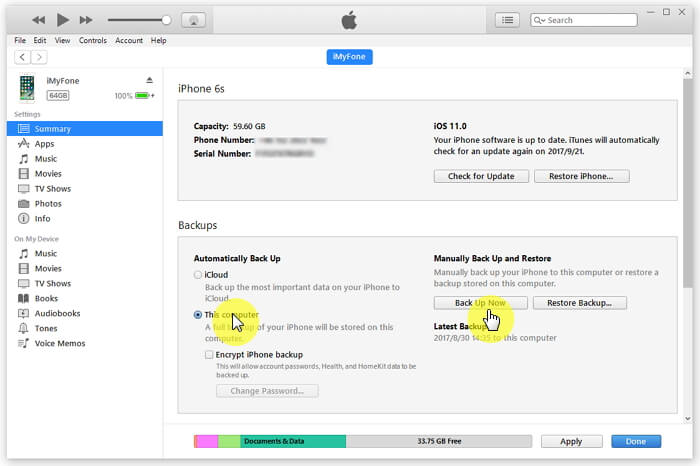 Via Official iCloud Backup
Step 1: Open Settings on your device. Tap iCloud and then tap Backup.
Step 2: Turn on iCloud before making an iCloud backup.
Step 3: Connect the iPhone to a Wi-Fi network and tap Back Up Now.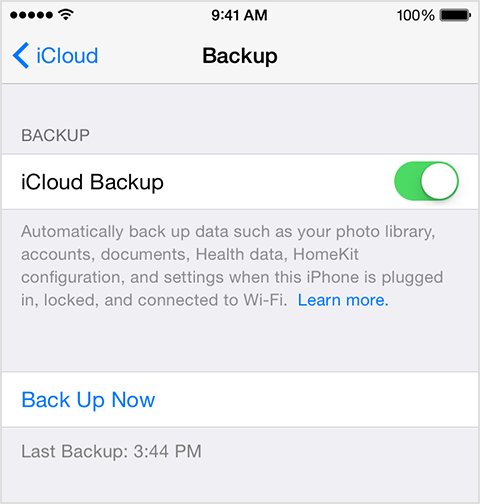 Via Software to Backup Selectively
If you want to selectively save the data locally, you can use iMyFone D-Back software. Follow the steps below.
Step 1.Open D-Back software on your computer and click on "Recover from iOS Device". Click "Start". Your device will automatically get detected by the program. Click "Next".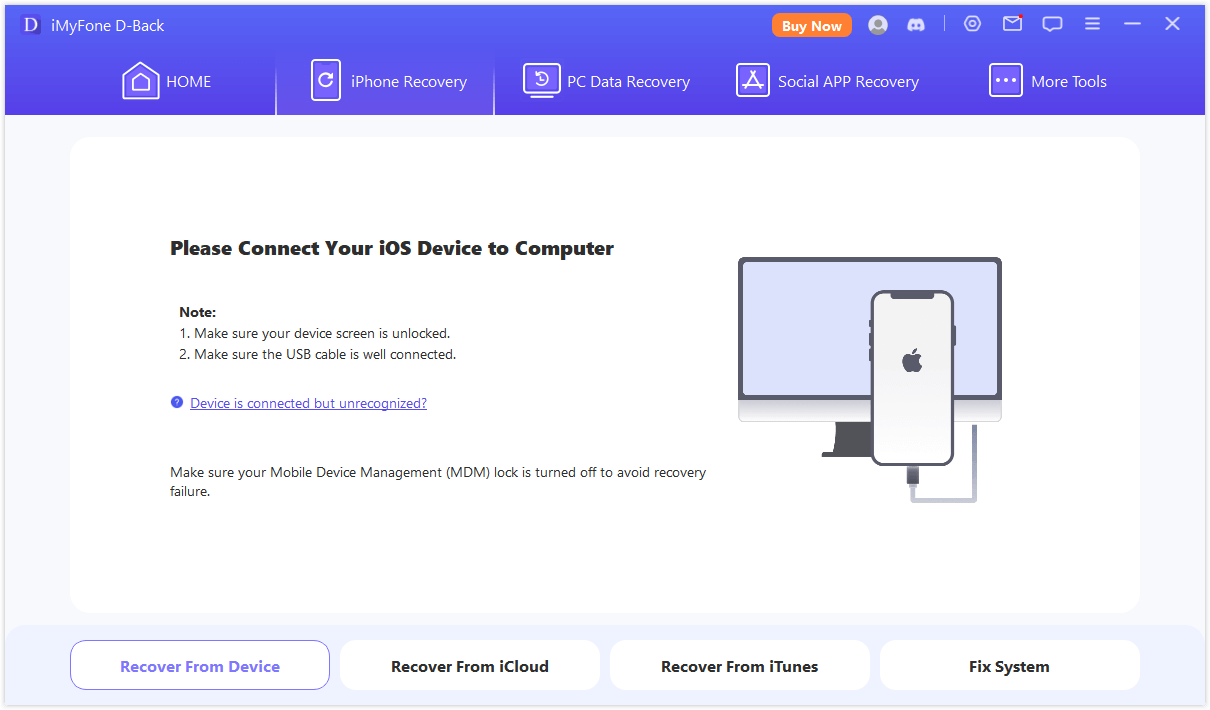 Step 2.All the file types will be displayed. Choose the file types you need to back up and click "Scan".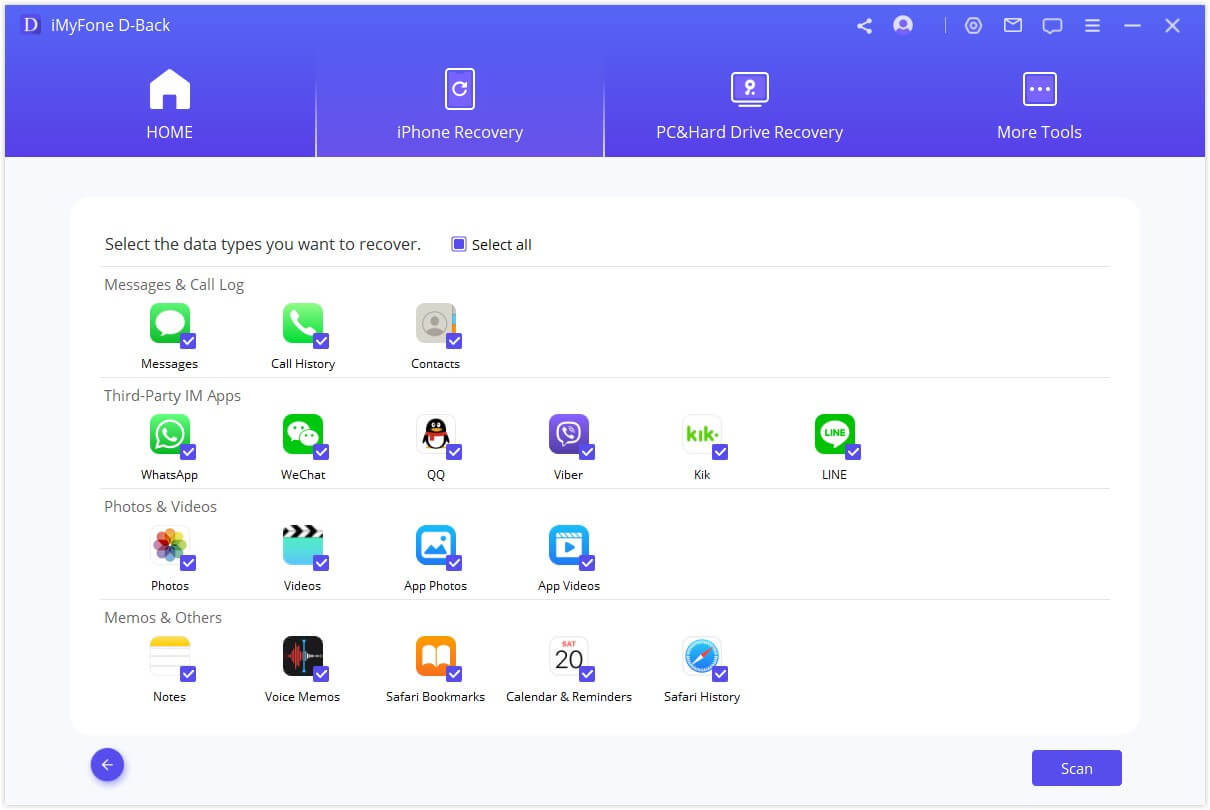 Step 3.Once the scan is over, all the files will be shown. Choose the files that you need to save and click "Recover". The files will be saved once the process is over.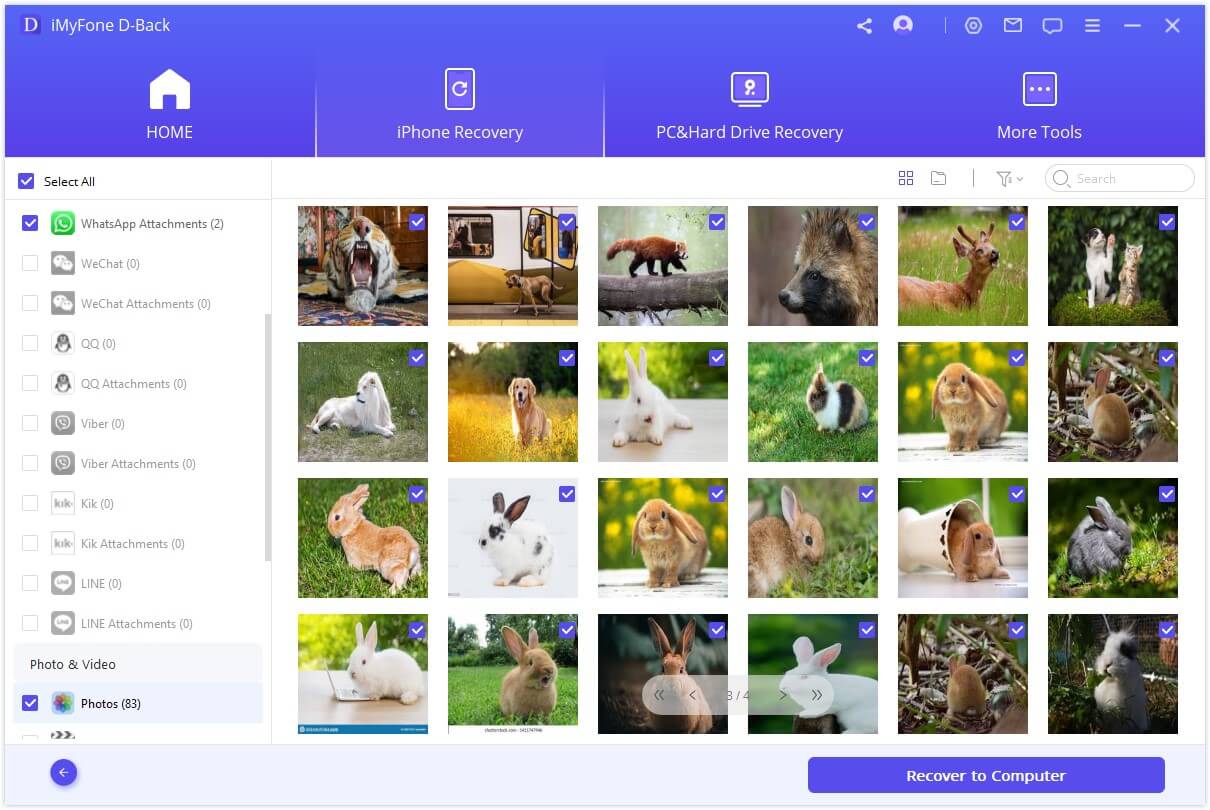 Conclusion
The iPhone headphone jack not working issue can be really frustrating but we have covered all the possible 10 solutions for fixing this issue. If you still have questions, feel free to leave your comments and let us know.