Question
Hi, my iPhone 6s is freezing randomly these days. The touch screen fails to respond. I'm very upset about this and want to know if I can fix it myself. Please help me if you have any suggestions! Thank you!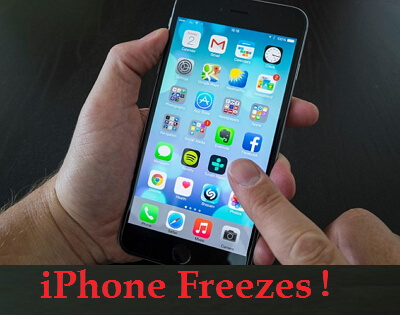 There can be a plenty of reasons when your iPhone randomly freezes and the screen get unresponsive. Perhaps the latest iOS version or maybe changing of settings is triggering this issue. If you are trying to fix this problem by yourself, you are at the right place. We have gathered some helpful tips for iPhone freezing issue which are listed below.
6 Tips to Fix iPhone Randomly Freezes
These tips work for all iOS devices including iPhone 14 and eariler, iPad Pro and iPod touch.
1. Check the Storage on Your iPhone 
It is vital to regularly maintain some free space in your iPhone or iPad as it is required by the system of your device to perform functions effectively and efficiently without being clogged up. Therefore, at times when your iPhone randomly freezes, it could possibly mean that there is not enough storage available. Here's how you can check if your iPhone's running out of space.
Launch your "Settings" app, tap on "General" and hit "iPhone Storage".
In the next screen, you will be able to spot each app taking up how much space in your device. The screen will also let you notice the last used time of each app. Uninstall some unnecessary apps or delete some non-essential data to clear up space.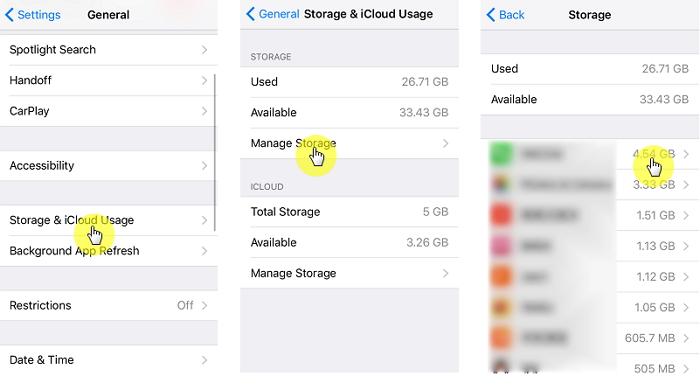 Now, see if the problem has resolved or not. If still your iPhone or iPad gets frozen, move further to other solutions.
2. Force Restart iPhone
This is one of the basic tips which are recommended to try on almost all problem occur in iPhone and so in the case of iPhone freezing issue. Here are the steps to force restart your device.
Just press the Sleep/Wake button and hold it along with Home button if you have iPhone 6 or earlier models. For iPhone 7 and 7 Plus, hold down Sleep/Wake and Volume Down button altogether.
Release the buttons only when you see the Apple logo coming out on the screen.
For iPhone 6 and earlier versions: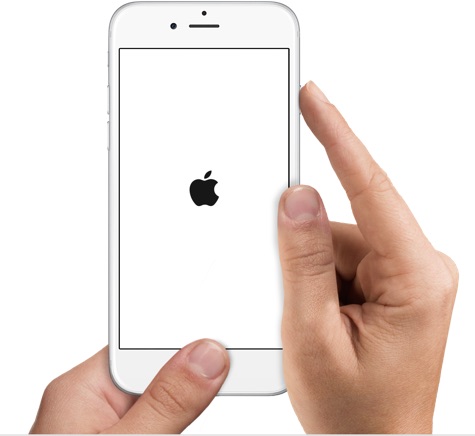 For iPhone 7 and iPhone 7 Plus: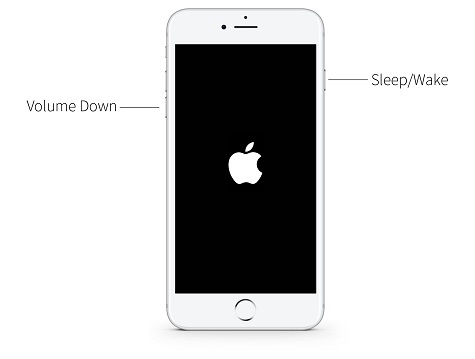 For iPhone 8 and later models, the steps are somewhat changed. Press and release instantly Volume Up button and then Volume Down button. Now, push the Power button on the side until Apple logo comes. Now, check if the problem is gone.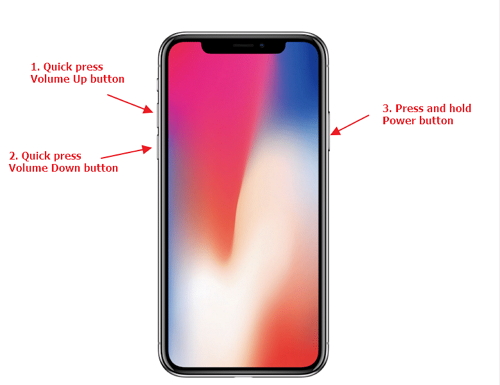 3. Reset All Settings
A yet another tip to carry out when iPhone freezing issue occurs is resetting all your settings on the device. This will make the settings same as when you bought your iPad or iPhone. Here are the steps:
Open Settings in your iPhone and tap on General.
Now, go to "Reset" followed by tapping on "Reset All Settings".
On asking, enter your passcode and confirm by tapping on "Reset All Settings" again.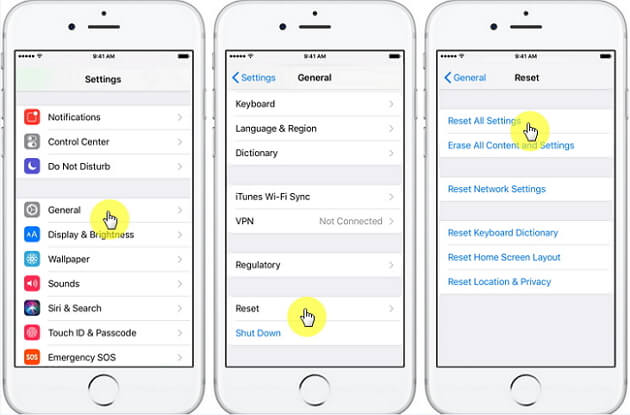 4. Check Which App Gets iPhone Frozen
Another simple tip when getting the freezing issue is to just look for the app that is causing the issue. Sometime your iPhone gets frozen because certain app is not working properly or it is taking large space to work. It can be a little time-consuming and irritating to check so many apps on your device and pick out the problematical one or ones. But once done, your toleration will be worth it. After finding out which app is causing the problem, just remove it from the phone.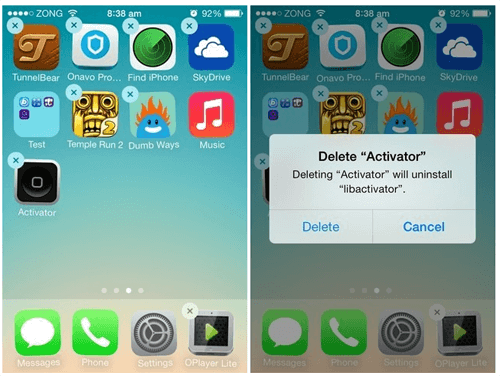 5. Fix iPhone Freezing Issue without Data Loss
If you can't fix the problem with the above given solutions and still iPhone gets frozen, you may need to turn to third-party tools for help. Here is a recommended way to fix various iOS issue – iMyFone Fixppo. It is one of the most promising third-party tools that work for fixing a great deal of iOS issues without any data loss. Here is the detailed overview of this tool.
This iOS repairing tool has the ability to perform with any iOS device with no trouble to your data in terms of virus or anything.
It has the power to fix different iOS issues like iPhone stuck in Apple logo, iPhone freezing issue, iPhone stuck with screen of death etc. without losing and harming any data on your iPhone.
The tool is perfectly simple and risk-free to use.
How to Use iMyFone Fixppo to Fix a Frozen iPhone
Step 1 – First launch iMyFone Fixppo after downloading in the computer and connect the faulty iPhone/iPad with the PC using a digital cable. Now, select "Standard Mode" from the first interface.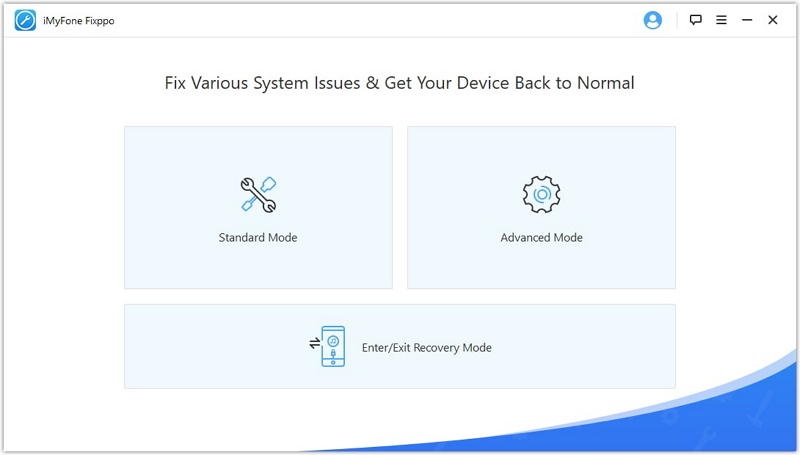 Step 2 – Just hit on the "Start" button now and put your device into the DFU mode. When don't know about the steps, you can put your sight on the screen to follow the steps.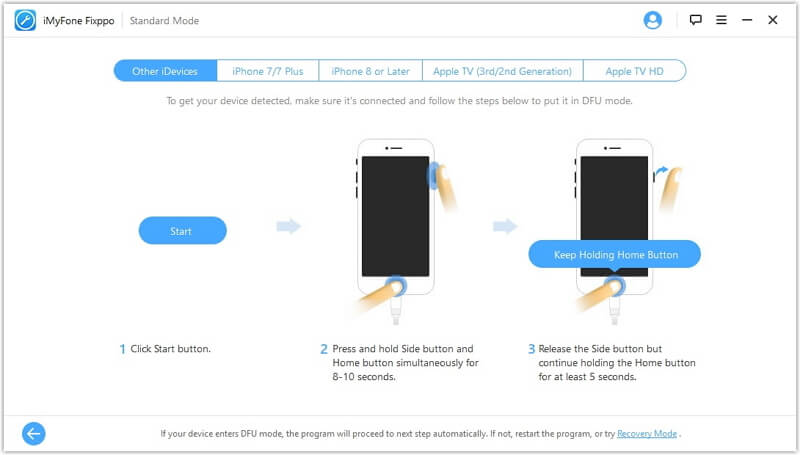 Step 3 – This step involves hitting on "Download" button in order to get the latest and suitable firmware. The program will do it automatically.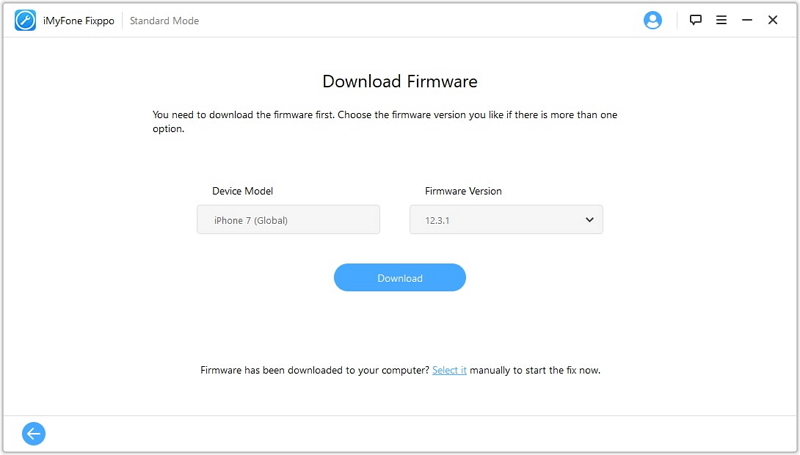 Step 4 – Lastly, hit on "Start to Fix" option and your freezing device will start getting repaired automatically.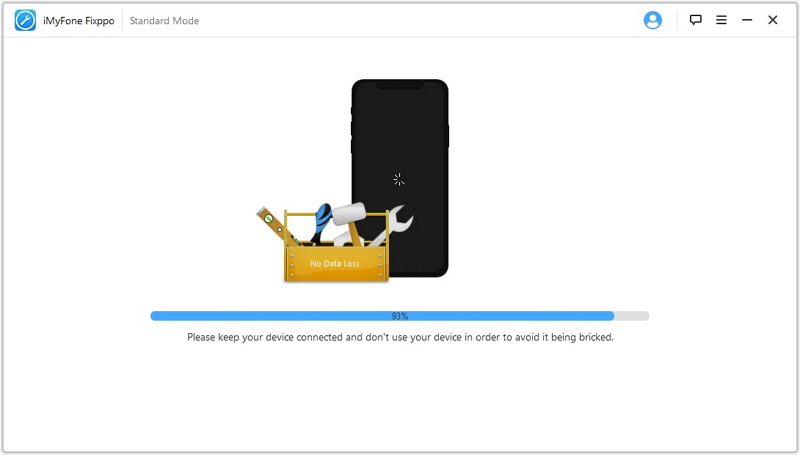 6. Restore with iTunes
The last quick tip which can help you when iPhone randomly freezes is restoring your device with iTunes. This will reinstall the latest iOS completely and all the data on your device will be erased. The steps are as below.
Connect your iPhone with PC and open iTunes.
After this, choose your iOS device appearing on the iTunes at the top.
Click on "Summary" tab followed by hitting on "Restore iPhone..." option.
At the end, hit on "Restore" again to confirm it.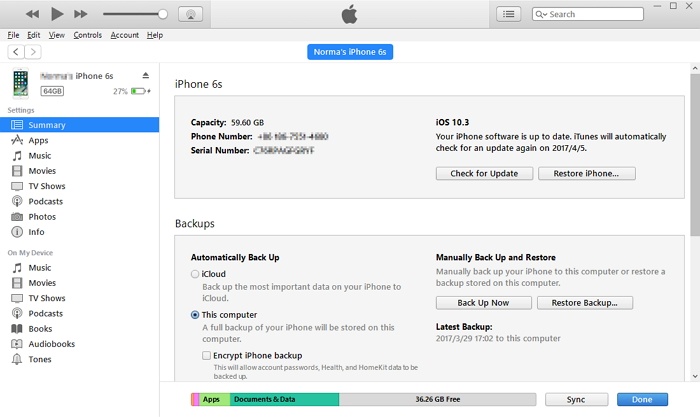 Conclusion
We offered you some helpful tips you need to do when iPhone randomly freezes, which really impacts the user experience. Just try those methods and get rid of this freezing glitch which is constantly annoying you. We hope that these solutions are useful content for you. You can just run your fingers on your keyboard and tell us your experience in the comments section below.