New iPhones come with loads of features just as adverted. iPhone enthusiasts quickly latch onto those phones without wasting time. But bugs are no exception to iPhones as well.
There are several users experienced many issues with iPhone 13. Owing to the expensive devices sold by Apple, Repairs are super-expensive as well. Occasionally, the problem is pretty simple, yet users fail to find a potential solution for their error.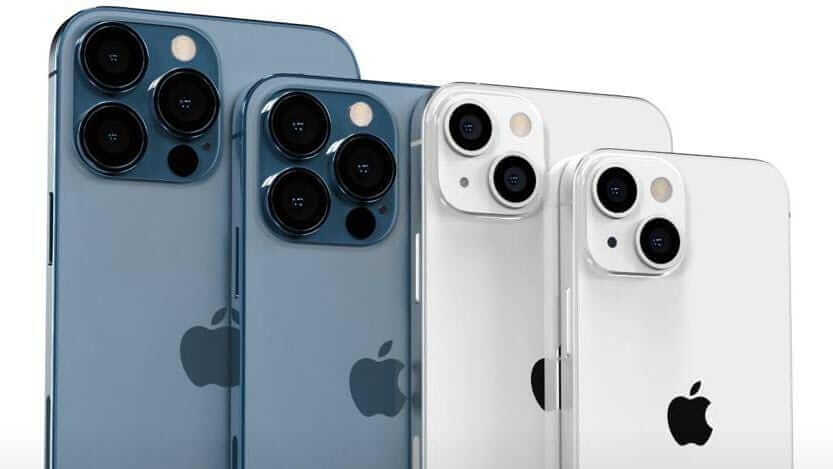 This article highlights the five most common errors experienced by users and the ultimate solutions to those errors. Mostly, errors are sorted out quite quickly. However, if users fail to fix their problems with all those methods, they can still use the best repair tool, iMyFone Fixppo.
Part 1: Top iPhone 13 Problems & How to Fix Them
1

Random Shutdowns/Random Reboots
---
One of the key problems experienced by iPhone users is that their phones restart randomly at an awkward time. It might be frustrating for certain users.
Causes
Some key causes of this issue are:
Latest Software Updates: Software updates are meant to optimize phones' performance, but sometimes the updates are incompatible with the device's ecosystem.
Hardware malfunctioning isn't visible to the naked eye. But in Apple, you can detect hardware failure on your iOS using panic.ips files.
Software bugs may malfunction the system, making it susceptible to software bugs. Third-party applications always bring the risk of such errors.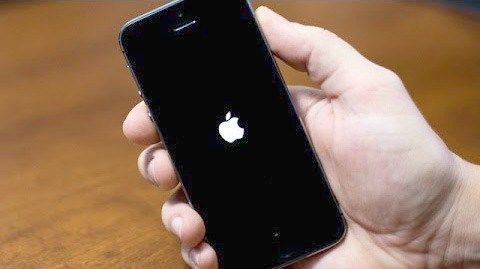 Fix
If iPhone 13 keeps restarting now and then, the user can opt to look for a hardware malfunction. Unlike its contemporary devices, iOS devices come with a built-in diagnostic feature that automatically notifies users if there is any hardware issue.
Some applications can hamper your device's performance. It happens if the installed application is not compatible with iOS. You can remove this faulty application for a quick fix.
Battery ages over time. Users can check the maximum battery capacity of their device from settings. Restart issues become a common sight when it falls under a certain number. The only way to get rid is to replace your battery.
Updating your iOS will keep it away from those glitches and minor bugs. Users should update their devices over time to be on the safe side, as the new iOS has more security and protection. This might be the ultimate fix for your automatic restart.
If nothing works, users can contact Apple Service Centre to understand better what's causing the actual fuss.
2

Phone Not Ringing When Receiving Calls
---
Now, this might sound bizarre, but another key problem encountered by iPhone users is their phones won't ring on incoming calls.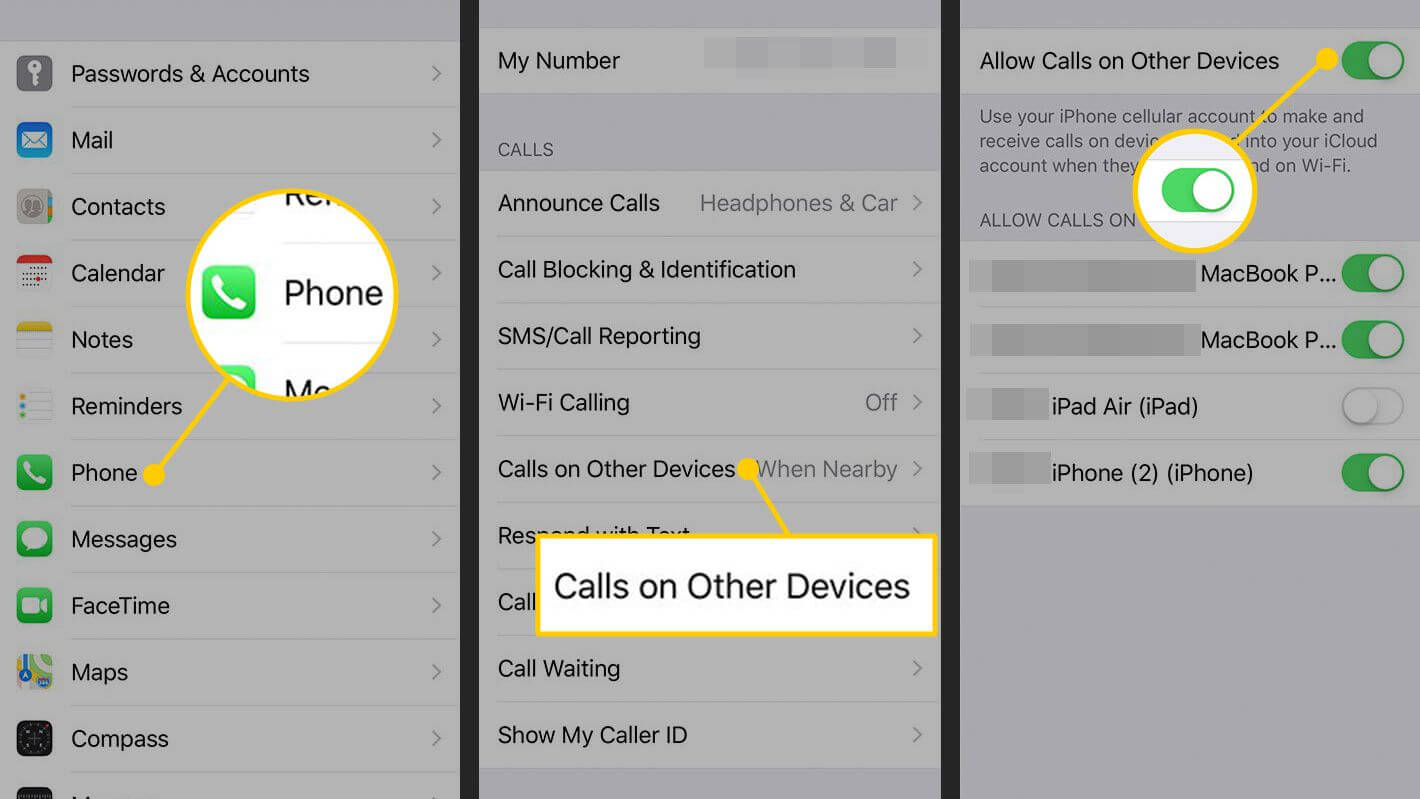 Fix
If you're reading this, you probably already know that for your iPhone to ring, the ring/silent switch on the side of your iPhone must be set to ring. When the switch is pulled toward the screen, your iPhone will beep when it turns on.
When you push the switch toward the back of your iPhone, your iPhone is muted, and you'll see a small orange stripe next to the switch. When you flip the switch, you'll also see the speaker icon on the iPhone display.
Once you've made sure the ring/silent switch is set to ring, make sure your iPhone ringer is turned on so you can hear your iPhone ring when you get a call. You can increase the ringer volume by pressing the volume up button on the side of the iPhone.
Turn Off Focus Or Do Not Disturb
---
Most of the time, the iPhone does not ring for incoming calls because the user accidentally turns on Focus (iOS 16 and later) or "Do not Disturb" (iOS 14 and earlier). In settings. Focus and Do Not Disturb silences your iPhone's alerts, ringtones, and notifications.
How to Disable Focus?
---
Open Control Center by swiping up from the bottom of the screen (iPhones without Face ID) or the top-right corner. Screen arm angle (iPhone with Face ID).
Click the focus icon to turn it off.
How to disable Do Not Disturb Mode?
---
Since Apple released iOS 7, turning it off and on has become easier.
Open Control Center and tap the moon icon to turn Do Not Disturb on or off.
If all the above efforts fail to bring a fruitful result, there might be some issues with your device's hardware. You can get Apple Support to point out the same malfunctioning and the ultimate solution to that problem.
3

Apps Not Working/Phone Freezing
---
Crashing or Freezing is a such a bad experience on iPhones and iPad. Whenever any app stops responding and quit's unexpectedly after launching, it might be a total frustration for the user. Moreover, Phones would get stucked and will take forever to respond.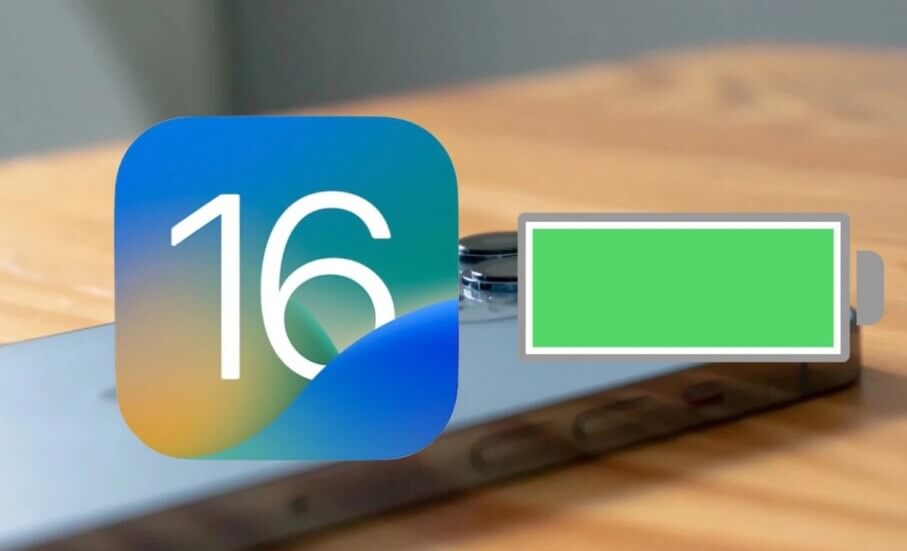 Fix
Force Quit the App & Restart It
---
Double-tap the home button and recently used apps will appear on the screen.
Find your problem while building your app.
swipe it to end it.
Click the Home button to return to the main screen.
Click the app icon to open it again.
Delete and Reinstall App
---
If the application keeps crashing, there might be some inbuilt issues with the app. The quick way to fix this is to reinstall the application, as some of its files might be corrupted by pre-existing defenders of iPhones. There might be some glitches and bugs which have caused that issue.
Check for Updates
---
Updates are important because, with each update, developers not only introduce new features but also identify and fix bugs and defects in the application. So, updating the crashing app on iPhone or iOS can solve the problem.
Update iPhone App
---
In the App Store, click Updates to download and install available updates for apps that freeze or quit unexpectedly. Once installed, double-check the app on your iPhone to ensure it's working.
Update iOS
---
To update your iPhone to the latest iOS version, go to Settings > General > Software Update > Choose Delete & Install.
4

The iPhone Automatically Switched to Dark Mode
---
Some users saw dark mode enabled on their phones even though the theme wasn't changed in the settings menu.
Fix
The simple fix to this problem encountered by the users is to turn off the automated theme switch by the device.
Go to Settings -> Accessibility -> Display & Text Size and uncheck all options (except if you want to keep auto-brightness). If the skin appears light even when the phone is in dark mode, switch the skin too dark. Then restart the phone, go back to settings, and light up again.
5

"Update required to use cellular data" Error
---
Another common problem experienced by iPhone users is the error that comes on opening "Cellular Settings." Users can't change their cellular settings.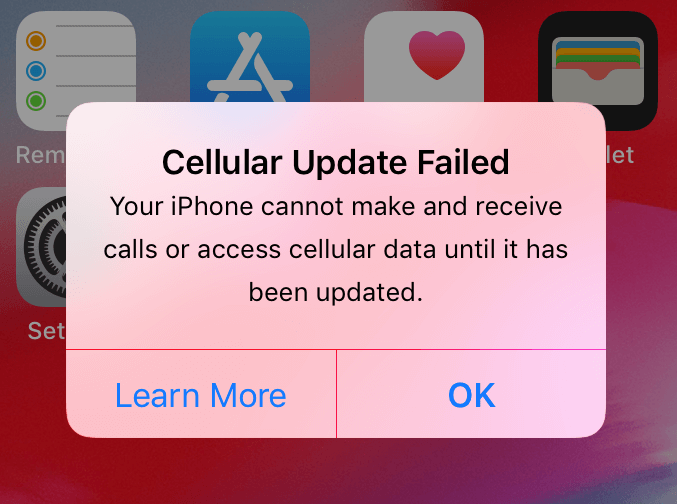 Fix
Before deciding to continue, please help make sure that your particular iPhone is connected to Wi-Fi.
Toggle Airplane Mode ON and OFF
---
Switching Airplane Method as well while then off once more may typically fix the problem.
Head to Adjustments> Airline Mode and be that on. Wait a few seconds. And even then, turn that off.
Restart the iPhone
---
If toggling Airplane Mode can easily not work, typically, the next tip you must do is to be able to restart your iPhone. This is precisely how you can reboot your iPhone.
Reset Network Settings
---
If the issue persists, you may desire to reset the network settings. You should know that doing so will erase most of your network settings.
For example, your Wi-Fi settings(passwords, etc.) can be deleted. In your iPhone, head to Settings> General> Reset> Reset Network Adjustments and typically follow the onscreen instructions. Please take out the SIM and even put it backside.
Part 2: 1-Click Fix All iPhone Issue with System Fixing Tool-iMyFone Fixppo
If all the above solutions fail to mend your problems, then you need a dedicated iOS system repair tool, iMyFone Fixppo, to fix your iPhone. It works on all iOS device models, even the latest iOS 16.
As an excellent repairing tool, its simple operation and professional technology make iMyFone Fixppo stand out among many similar programs. With it, you can not only fix various iOS issues with a few clicks but also freely put any iDevice into/out of recovery mode with one click.
Besides that, iMyFone Fixppo includes several repair modes: a standard mode and another advanced mode. The former focuses on fixing various common iOS issues without damaging your data, while the latter is used to factory reset your iPhone easily and quickly.
In addition to fixing iPhone system issues, it also fixes system issues for iPad, iPod touch, and Apple TV. So you can be sure to use it.
iOS 16 Supporrted iMyFone Fixppo
Support resolves the issue with your frozen screen or failed iPhone upgrade.
Repair iOS, iPad OS, and tv OS without erasing data.
Fixppo uses cutting-edge technologies to resolve iOS system issues without erasing data.
iPhone, iPad, and iPod touch reset without a password.
Fixppo makes it simple to upgrade or downgrade iOS.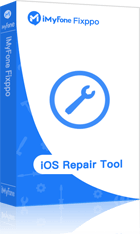 iMyFone Fixppo

See how to fix iOS system with iMyFone Fixppo
Step 1: Install and launch iMyFone iOS System Recovery on your computer. Connect your iPhone through a lightning cable and click the 'Standard Mode' button.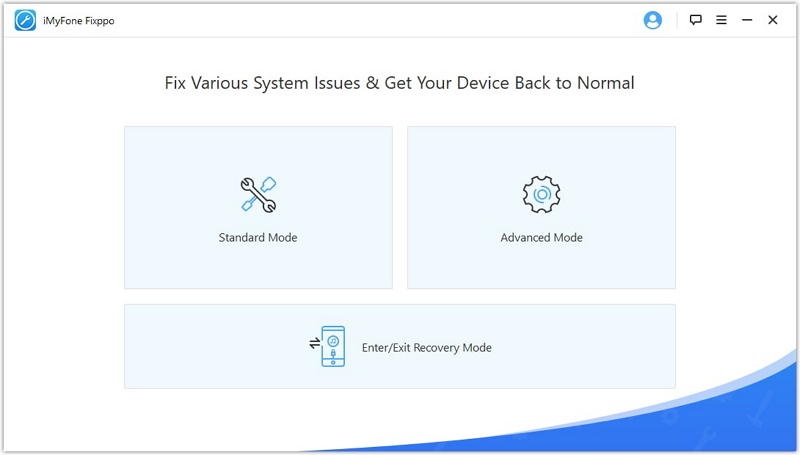 Step 2: When you select the mode, the software will then prompt you to enter the DFU mode with your iPhone. Just look at the onscreen instructions and follow them to put your device in DFU mode.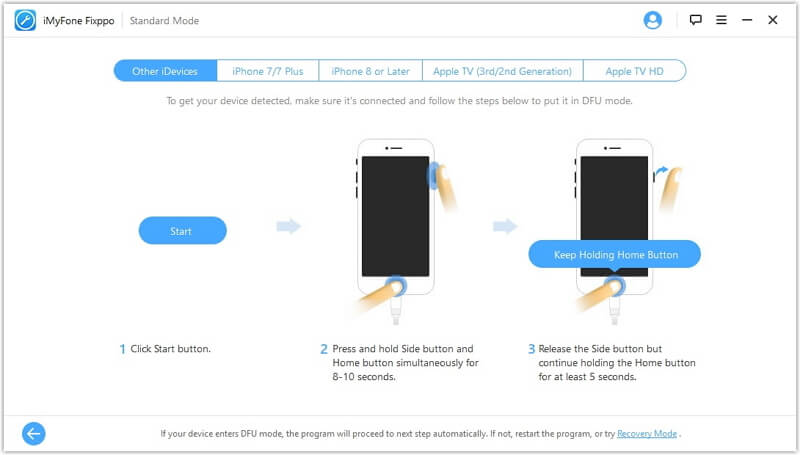 Step 3: After this, your device will be successfully detected by the program. You need to confirm the device information and tap the 'Download' button to begin downloading the latest firmware.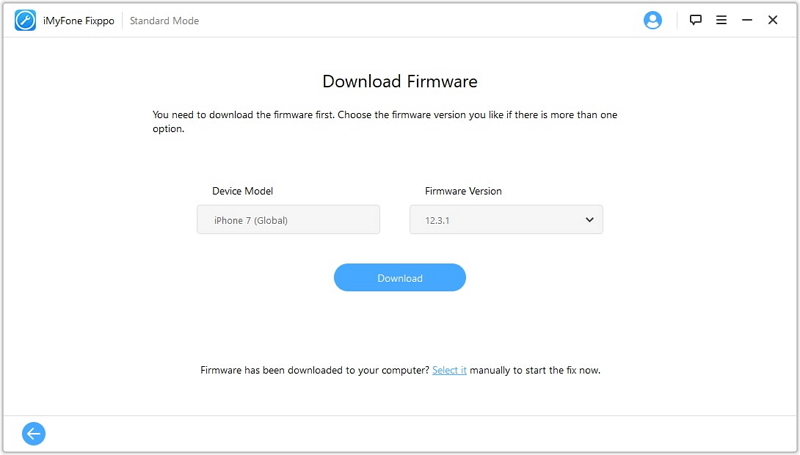 Once the firmware is installed on your iPhone, tap the 'Start to Fix' button. Your iPhone will get automatically repaired thereafter and the text sound will be working normally.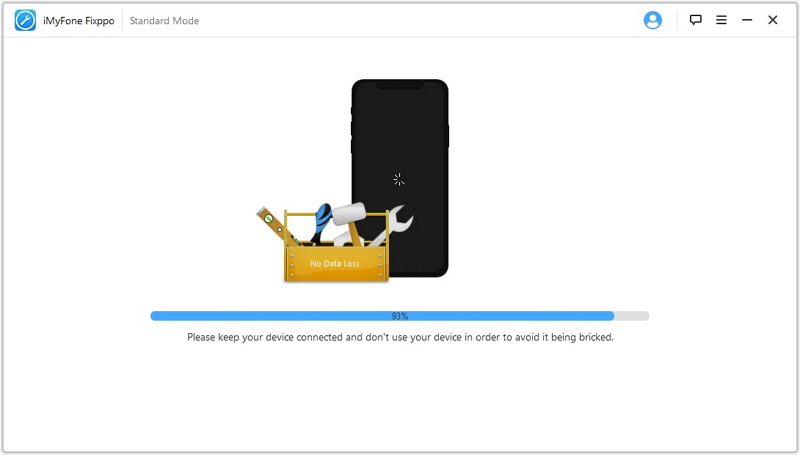 Conclusion
iPhones come with a lot of issues and bugs. As mentioned in the guide above, all those errors have some in-built fixes. But, sometimes, all the efforts fail to be the ultimate solution to those problems.
Users need a dedicated repair tool to fix those issues in such circumstances. iMyFone Fixppo is one of the best-repairing tools to diagnose all the issues and find a potential solution for them.