If you're a big fan of the iPhone, you definitely won't miss every new release. However, the fact that every release of the iPhone comes with minor glitches is known to us. In such cases, you should either employ traditional ways or an iOS repairing tool to help you out.
With so many products in the market, which one should you choose? Does it work? In today's article, we will pick up one and have a detailed review of it - iToolab FixGo. Let's see what it is, how it works, and if it is worth trying. Without further ado, let's head straight to the point.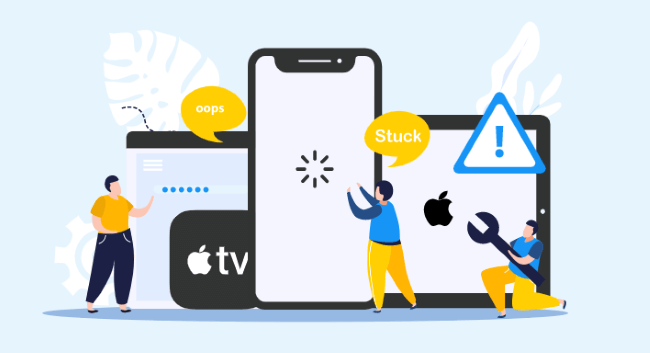 Part 1. iToolab FixGo Review
In this part, I will list almost all aspects of iToolab FixGo to help you better understand what is it and how it works.
1

What is iToolab FixGo?
iToolab FixGo is a tool that can help to repair 200+ iOS/iPadOS/tvOS problems including iPhone update failure, iPad stuck on white screen, etc.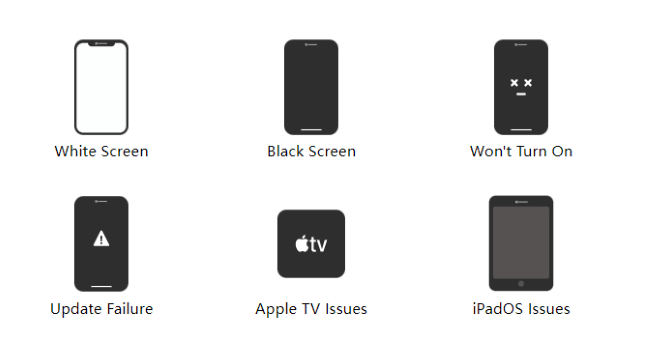 To put it simply, it's a fixing tool for problems in software systems. It can help you out without you needing any technical skills while sparing you from encountering any data loss.
---
2

iToolab FixGo Main Features
Now we know what it is, let's check what main features does it have before getting to know how it works exactly.
Fix problems without data loss in Standard Mode: This mode is the most frequently used one when it comes to solving common software problems like iPhone stuck on the Apple logo, iPhone frozen, and so on. You don't need to worry about losing data, it's easy and safe to use.
Fix all problems risk data loss in Advanced Mode: Tricky as it may sound, you can think of it as an advanced version of the standard mode. You will need it only when the standard mode fails to work, and please bear in mind that this mode will erase all data on your device.
Free enter/exit Recovery Mode: You're allowed to enter/exit recovery mode in 1 click, which will not cost you a penny with iToolab FixGo.
---
3

How Does iToolab FixGo Work?
Now, I'm sure you start to think how does iToolab FixGo work and how to use it when you download it. Don't worry, I'll take iPhone stuck in spinning circle as an example here to show you how to fix it with Standard Mode in FixGo. First, you need to download and launch FixGo to your computer.
Step 1: Connect your iPhone to computer and click Standard Mode.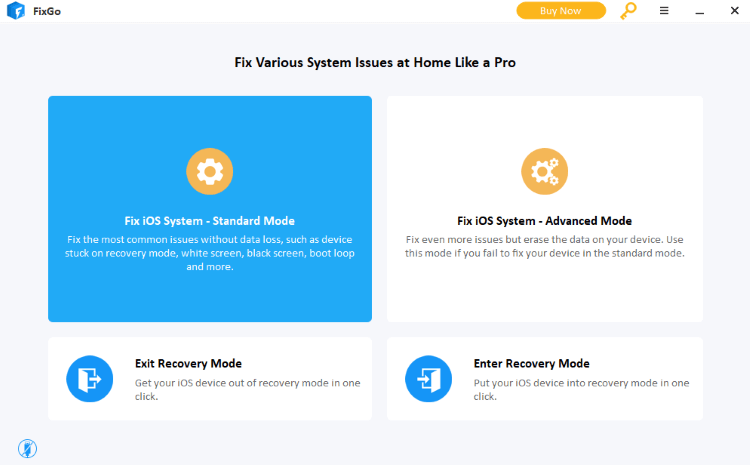 Step 2: Click Fix Now to make some preparations.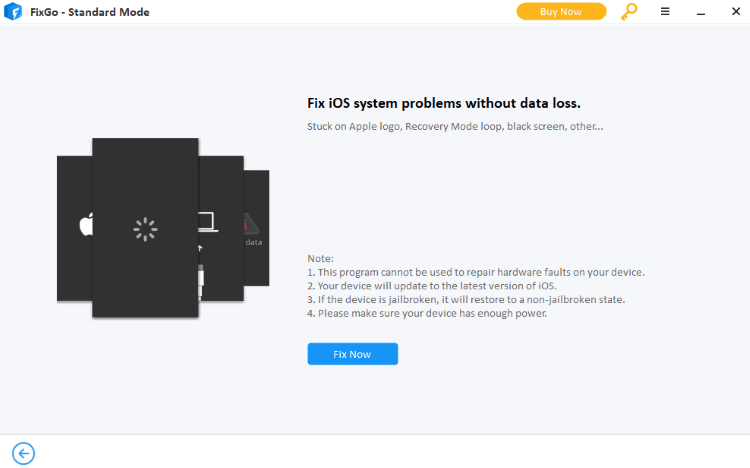 Step 3: Click to enter Recovery Mode.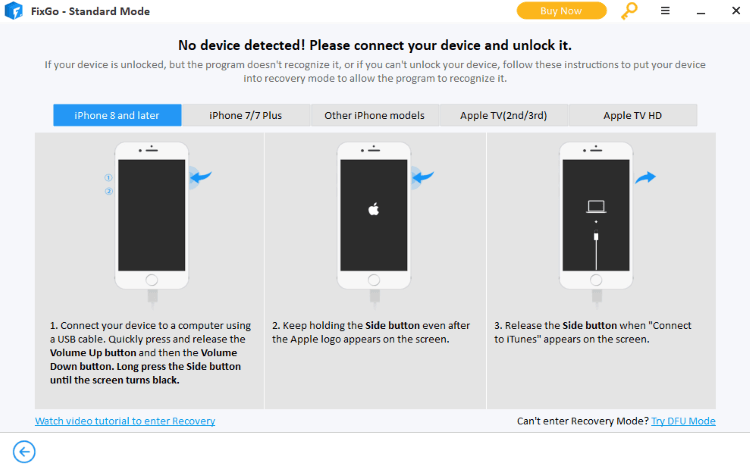 Step 4: Click to Download the firmware and wait for an hour or so to complete the process.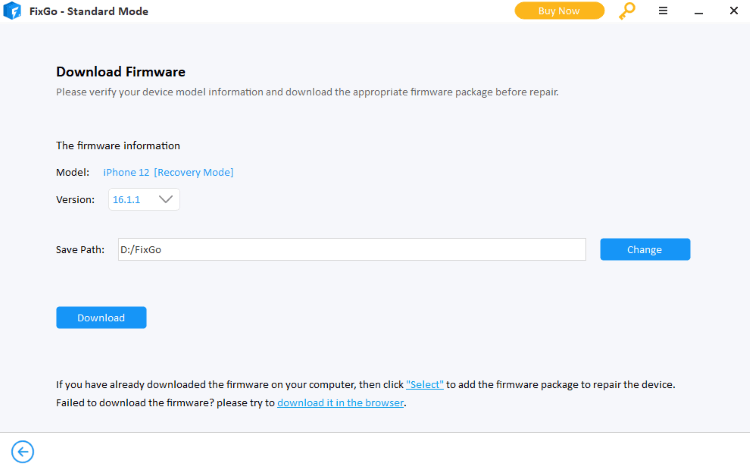 Step 5: Click Fix Now to begin the process.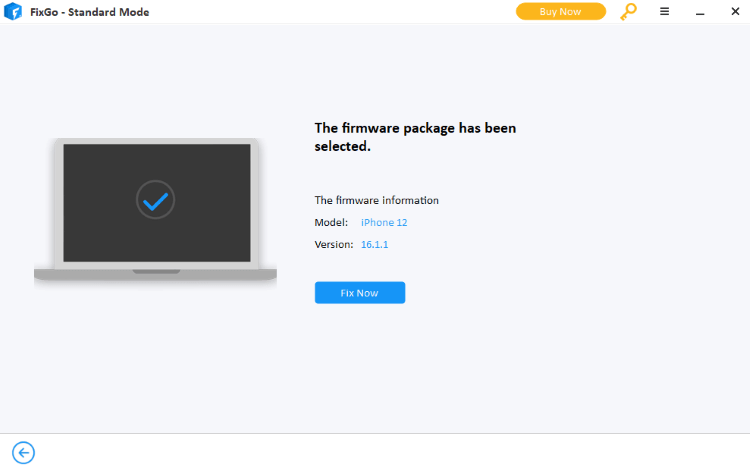 ---
4

FAQs about iToolab FixGo
1. Is iToolab FixGo free?
No, it's free only when you want to enter/exit recovery mode. And the standard/advanced mode is limited to the paid version, if you want to fix common iOS problems, you need to buy the program first.
| | 1-Month Plan | 1-Year Plan | Lifetime Plan |
| --- | --- | --- | --- |
| iToolab FixGo | $29.95 | $35.95 | $49.95 |
2. Is iToolab FixGo safe to use?
Yes, like the other product I 'm going to introduce in the nxt part, both of them are legit and safe for users to download and use. No privacy will be intruded.
3. Does iToolab FixGo really work?
After going through how it works, you should know iToolab FixGo does work, but it has reportedly failed many times during the process.
4. Can I Use iToolab FixGo without a PC?
No. To fix iOS-related problems successfully requires the involvement of a PC, from which you should download the software first, then begin the fixing process.
---
5

Users' Comments about iToolab FixGo
I checked the user's reviews of FixGo and found that people are satisfied with the software in general. However, no matter what the product is, voices of opposition still exist. Next, I will share you some user's experience with this product and other things.
Review 1
At first, it seemed like it might work. But the instructions it provided were wrong, then Absolutely misleading. After contacting support, they did not help, or cancel the Subscription... They got me. Now, I'll contest the purchase thru PayPal. I gave them 3 chances, and a week to respond.
- from Jeff
Review 2
The software promises to fix iPhone software issues and offers a money-back guarantee. Well, the software didn't work and they refuse to refund your money. EDIT: I have contacted the company and they refused to refund my money, the phone was restored at the Apple store so the software didn't work for me.
- from Jeramy Bennett
Review 3
The app was okay, but they don't send you a remainder of your subscription and do not have any easy way to unsubscribe.
- from Victor Iures
Given the different comments from users, I also summarized the advantages and disadvantages of Fixgo for you.
Pros
You get the chance to enter/exit recovery mode for free.
It can truly fix minor iPhone-related bugs.
It's user-friendly interface makes you easy to operate.
It's three paid plans are acceptable.
Cons
Many people reported that they failed to fix the problem in the Standard Mode.
It offers no entrance to reset your iDevices on the interface.
There are growing complaints about its uselessness.
Its money-back guarantee and customer service are always questioned.
Part 2. Best Alternative to iToolab FixGo - iMyFone Fixppo
While FixGo provides basic features, it certainly lacks an important one on its interface: resetting the device. And if you're looking for a more powerful fixing tool for iDevices, then try iMyFone Fixppo. It's a hot product with everything you need for fixing software glitches and features an extremely user-friendly interface with detailed intuitions.
iOS 16 Supported iMyFone Fixppo
One-stop iOS System Troubleshooter:
I want to see how Fixppo works first!
Step 1: Free download and install Fixppo from the link above to your computer, then choose its Standard Mode.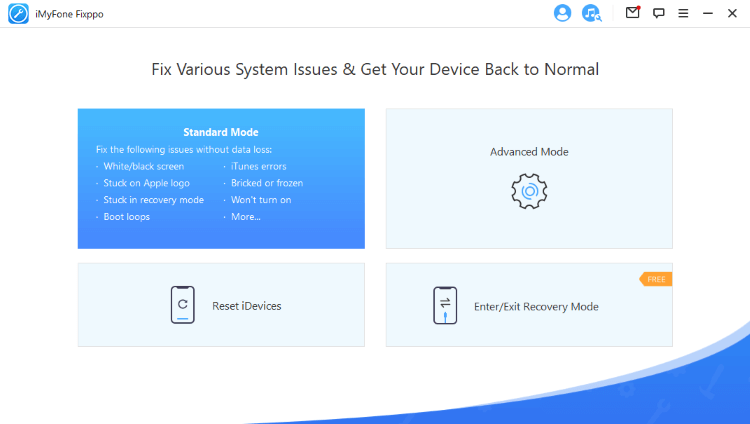 Step 2: Establish connection, then follow the onscreen instructions to enter Recovery Mode according to different phone models(DFU Mode is also available).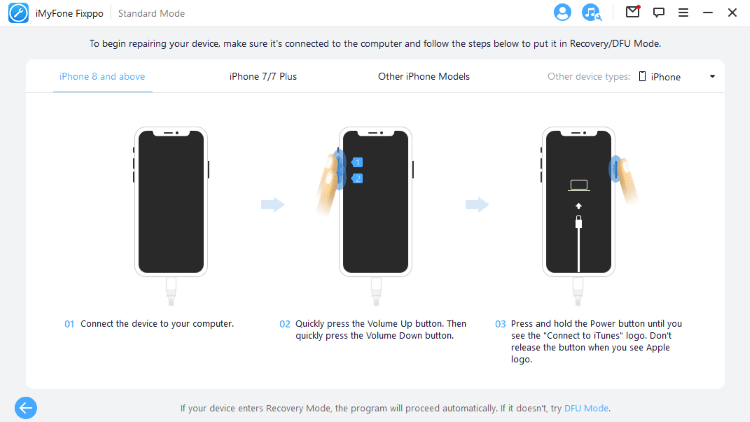 Step 3: You can see the device model is detected and a firmware version is provided. Click on Download button to download the firmware package.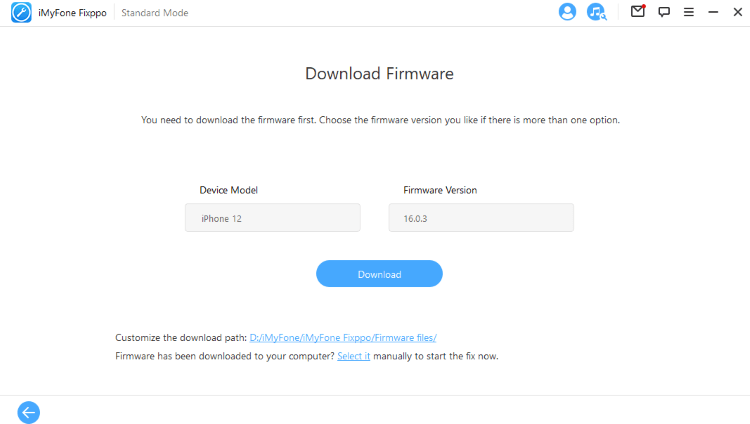 Step 4: After you start the program, Fixppo takes time to help to fix your problem. When it completes its job, your device will be restarted and the problem is successfully solved!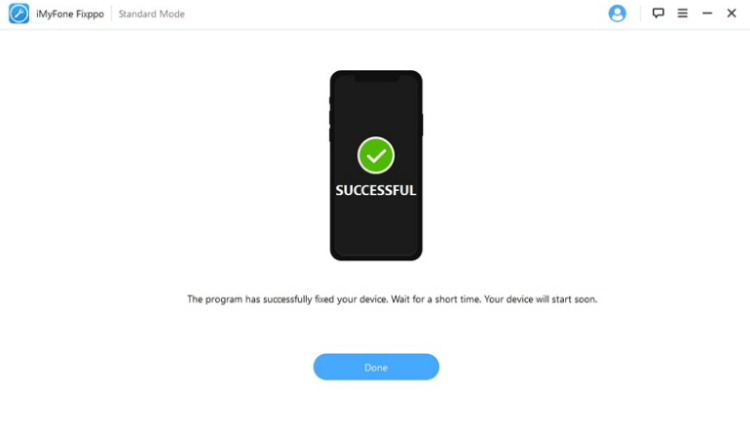 Part 3. Comparison between iToolab FixGo and iMyFone Fixppo
| Features | iToolab FixGo | iMyFone Fixppo |
| --- | --- | --- |
| Speed | Relatively slow | Fast |
| Easy to Operate | A bit tedious | Clear and simple |
| Success Rate in Repairing | Medium | High |
| Feature with Reset iDevices | No | Yes |
| Customer Support | Have to write an email | Directly submit request |
Conclusion
After going through this review post, you should be able to know more about iToolab FixGo. A stepwise tutorial about how to use it is provided as well. Besides, iMyFone Fixppo - its best alternative that wins popularity is also introduced. Dedicated to fixing software-related problems, Fixppo is packed with all necessary features you need, which will certainly come in handy for you.