Iphone that runs slow, due to long usage and accumulation of junk files, needs to be fixed. IPhone gets stuck easily after long term use or iOS update. That's because iPhone storage is filled with mass junk files. The slow running of iPhone is a major problem of iPhone users. With limited iPhone storage space, users can't install new apps they like, take more photos or even upgrade to the newest iOS. So we should clear RAM iPhone.This problem is solved by iMyFone umate- iPhone space saver and cleaner.
How to Clear RAM on iPhone iOS 12/13/14
Solution 1

Clear RAM iPhone Manually

Downloaded apps, music and videos will and can make the best of iPhones to become slow. You can clear your iPhone ram with this steps.

This simple method will clear your iphone ram. When you unlock your phone, hold down the top power button until a pop up slide to power off comes up, just hold down the bottom home button for five seconds. The home screen will appear again and your iPhone RAM is cleaned out making it much efficient than before.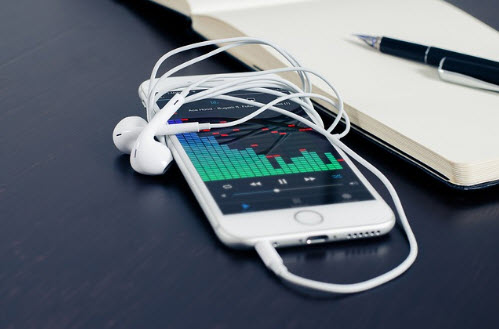 ---
Solution 2

One Click to Free up RAM on iPhone (iOS 12/13/14 Supported)

A better way of clearing ram of iPhone is using iMyFone Umate Pro or iMyFone Umate Pro for Mac. The ultimate space creator on iPhone. iMyFone Umate Pro is a iPhone space saver software which contains three powerful features to correct the ram issue.
It can clear up junk files created by iOS 12/13/14 itself and third-party apps for free.
It will free up temporarily downloaded files from iPhone to release huge space.
Clearing RAM iPhone by wiping any incomletely traces left by third-party apps.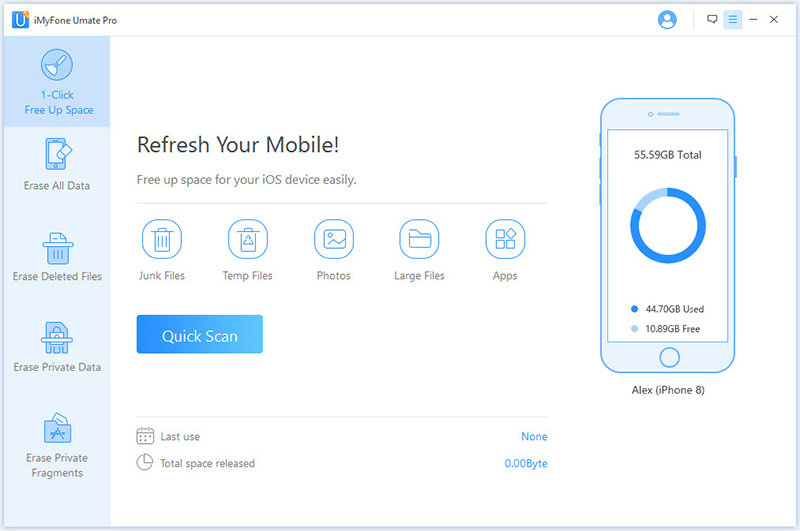 Even there are many features to clear RAM iPhone on iMyFone Umate Pro, but iPhone users can use it with ease because of the simple interface. iPhone users just need to follow the step to free up iPhone space with no confusion. For example, before photo compression, iPhone users' original photos will be backed up automatically to computer in case they are not satisfied with the compressed photos.
For you to enjoy your iPhone get iMyFone Umate Pro to do all the clearing and cleaning that your iPhone needs. You can get your own by going to their website.
---
3 Tips to Free RAM iPhone on iOS 12/13/14
From observations iOS devices are fast even if you have the older iPhone with less RAM on it. Still, you will need to clear iPhone RAM regularly by removing unwanted files and accumulated junk that can slow down the performance of your device.
1.Uninstalling apps - delete all unwanted files and apps
To do this, go to settings and then tap on general.
Tap on storage and icloud next. Under storage, tap on manage storage.
After you tap on manage storage, you will see all installed apps on your device. Select the app you no longer needed and click delete.
You May Like: How to Delete Apps iPhone on iOS 12/13/14 – 3 Free Ways! >>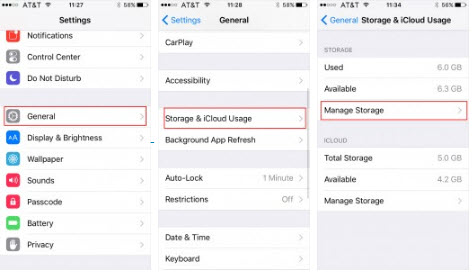 2.Close apps you do not need regularly
To ensure freeing more space on your ram iphone, force stop apps you don't use frequently.
Click on the home button twice .
Swipe on the apps that you want to force close.
3.Clear safari cache
It is known that safari is the default browser on your iphone. This browser like any other browser stores information about the sites that you visits.You can clear all these information stored on a regular basis to free space on your iphone ram.

Tap on settings.
Tap on safari.
Scroll down and tap on clear history and website data on screen shown.
You May Like: 2 Free Ways to Clear All Safari Cache on iPad – iOS 12/13/14 Supported >>