Well, extensions are very useful. They add different functionality and let users explore the web more efficiently. But sometimes, they become more of a burden for the Mac computers, instead of enhancing the browsing experience.
The extensions may cause the computer to slow down, and sometimes unverified extensions also are detected as malware. All of these are real trouble for the users to handle. This is the reason that users are looking for a way to remove Safari extensions effectively from their Mac.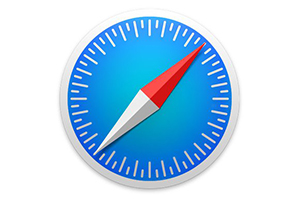 To Remove Safari Extensions on Mac, Why?
If you are wondering how to uninstall safari extensions on Mac. Well, we are here with the answer but before that let's have a look into the reasons or the necessity for users to remove extensions from their computer.
First of all, some of the extensions on Mac are old. Those outdated extensions may cause some apps crashed.
There are extensions known for making Mac run very slow.
Downloading extension from an unverified place is dangerous. It may contain malware which will damage your Mac from inside.
These are the main reasons behind the user's need to remove specific extensions from their Mac.
The Ways to Uninstall Safari Extensions from Your Mac
There are actually multiple ways to remove Safari extensions on Mac. The manual ways implemented by Apple are effective but cumbersome. It offers two distinct ways for removal of Safari extensions. But the introduction of 3rd party programs is capable of doing the same thing without any difficulty.
There are numerous such programs available but the program discussed below turns out to be the best one.
| | Possibility of File Corruption | Remove Speed | Whether Batch Operation is Supported | Easy of Use |
| --- | --- | --- | --- | --- |
| Umate Mac Cleaner | No | In a few seconds | Yes | Very Easy |
| Remove Manually | Yes | Relatively slow | No | Complicated |
Way 1: The Best Solution to Remove Safari Extensions on Mac
Our preferred choice to remove Safari extensions on Mac is Umate Mac Cleaner. The program is developed by iMyFone, a renowned company in the world. So, Umate Mac Cleaner is quite a reliable software.
It will definitely optimize the Mac after deleting the extensions on your Mac. Following are the highlights of it.
Support Batch Removal: The app provides individual removal of Safari extensions. But you will also be able to remove them all in one click.
Lighting Removal Speed: the removal process of all the extensions on your Mac will be finished in few seconds.
100% File Security: It can remove the extensions safely without file corruption.
Provide Size Information: You can get size information of each extension, and you can sort by it.
Easy to Use: The intuitive interface gives the best experience.
Wide Compatibility: It compatible with all the macOS, including macOS Catalina.
The procedure is pretty easy and can be finished within one click. Let's have a look.
After the installation, go to "Manage Apps & Extensions" on the left panel. Then click on "View Items" under "Remove Extensions" , in order to load all the available extensions on your Mac. After that, you will be able to view the total quantity of extensions on your Mac.

Now, you will get the preview and you can choose to remove them one by one or in a batch. Just click "Remove" button to do it.
As mentioned, using Umate Mac Cleaner is quite easy. Not just the feature of extension removal, but also the features of junk files cleaning, private data erasing, Mac speed up, and application management. It was designed for users who are not really acquainted with Mac computers. So, it's really a good choice for Mac users.
Way 2: Remove Safari Extensions on Your Mac Manually
Surely, using iMyFone Umate Mac Cleaner will be more convenient and the experience will be much better for you. There are 2 manual methods available. These are the official methods implemented by Apple. You can either remove the extensions manually from Safari browser or do it via Finder. So, let's have a closer look at both of them.
Remove Extensions from Safari Browser
In this method, you will directly remove unwanted extensions from the Safari browser. So, here's guide to do:
You need to launch Safari and click on the Safari Menu.

Click "Preferences" from the drop menu and choose the "Extension" panel.

In the Extension panel, you will find all the plugins that you wish to remove.

Simply, click on the "Uninstall" button and they will be removed.
If you look at this objectively, this is also a quite simple procedure and can be executed very easily. Now, let's look at the next procedure.
Remove Safari Extensions Using Finder
There are some Safari extensions that are stored inside the user library folder. The only way to access it is via Finder. You have to click on the user's name in the Finder and then click on the Library folder.
But if you are unable to find the said folder, you have to go to the Finder menu and click on the "Go to Folder". Here, you have to type "~/Library" inside the text box.
After that, here's how to remove Safari extensions on Finder:
Open Safari and double-click on Extensions.
Now, you will find that Safari is quite different from other browsers. The extensions here will be names and it's easier to identify. So, just select a specific extension and drag it to Trash.

Lastly, you should be sure to clear the Trash bin.
Summary
There are multiple ways introduced above to remove Safari extensions on Mac. Whereas, Umate Mac Cleaner provides users with ease and effectiveness. You don't need to do anything other than installing it on the Mac and the rest will be taken care of by the software itself. So, our recommendation is the Umate Mac Cleaner as it is the easiest way to get rid of Safari extensions in one go!