Is your MacBook running slow lately? Think about the last time you gave maintenance to your computer files. It may be a challenge to keep computers free from all the system junk, it's better to use Mac cleaning apps to help.

Umate Mac Cleaner is a cleaning App designed for Mac devices. It promises to free your Mac from all the unnecessary and unwanted data, increasing the processing speed of your Mac. In this post, we'll dig into the functions of this app. Is it effective?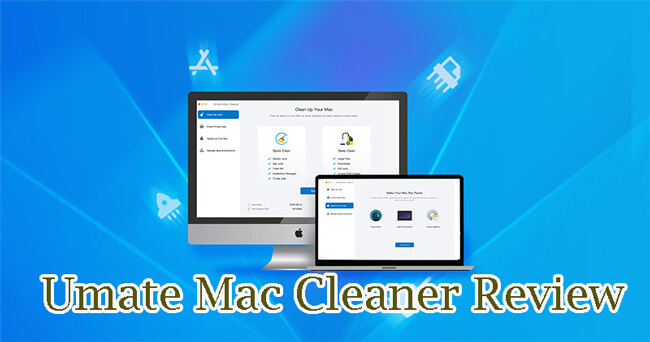 Part 1: Device Compatibility
Umate Mac Cleaner is compatible with the latest Mac OS X 10.9 (Mavericks) to Mac OS 11 (Big Sur). It can use with other Mac Devices like MacBooks, iMac, and their respective variations (Air, Pro, and Mini).
Part 2: Umate Mac Cleaner Setup and Installation
Step 1.Download Umate Mac Cleaner on your Mac.
Step 2.Once the download is complete. You will see the app on the Downloads folder.
Step 3.Launch the application from the Download Folder.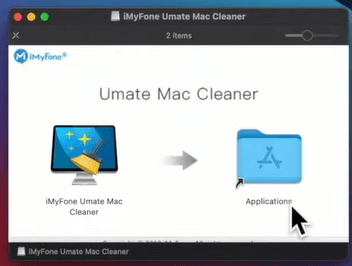 Step 4.Now you can see the Umate Mac Cleaner icon on your applications. The first time you open it you need to allow the app to access you files.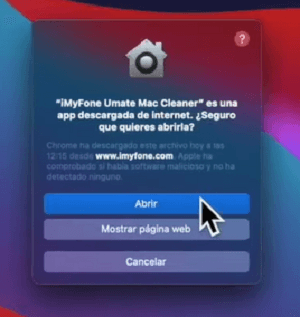 Like that you are ready to use the tool at any moment. Since the application is already installed, you can delete the application file from the Download Folder.
Part 3: The Pricing and Plan of Umate Mac Cleaner
Before moving on, let's discuss the pricing of the Umate Mac Cleaner.
You can have a free trial of it. However, there is some limitation to the free version. To get access to the complete version, you get two alternatives for the payment:
1-year license that cost $29.95

Lifetime Plan for $39.95.
The license is available for 1 Mac at a time. Therefore, it is best to acquire multiple licenses if you own several Mac devices that require a software cleaning tool.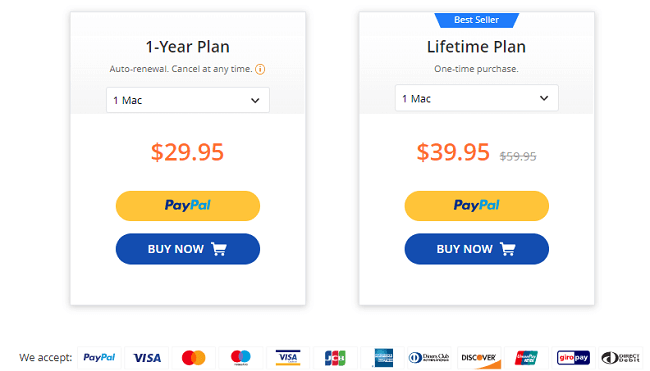 Part 4: What Function it Provide?
This tool is the right choice if you are frustrated with your Mac running slow. It offers different types of scans and cleaning that will improve your Mac performance. Let's get into detail of all the features Umate Mac Cleaner offers:
1

Find & Remove Big Size Files
One feature offered is the tool "Delete Large Files". This feature will scan your device and locate the file with a size bigger than 50MB. Then, it will prepare an information list with all the big files located. You can see the last time the file was used, its size, type, and location. You can choose the file to remove accordingly with just one click.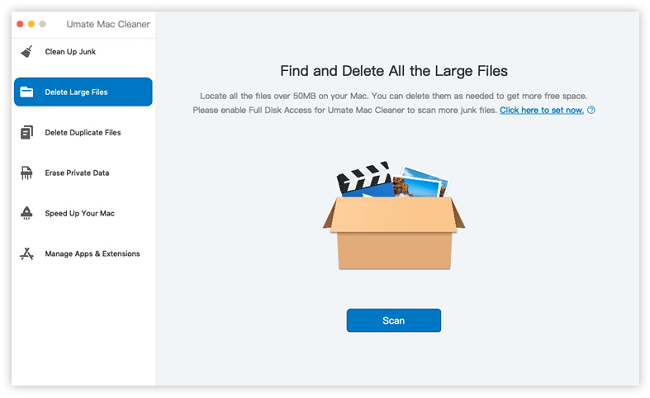 ---
2

Clean up Unnecessary Junk Files
You can run a quick clean or a deep clean with Umate Mac Cleaner. Just click on the "Clean-up Junk" tab and then tap on "Scan".
The tool will automatically scan for all the old and miscellaneous files. Then it will inform how many junk files were found that are safe to delete.
To proceed, tap on the "Clean" option, and it will continue to delete all these unnecessary files with a quick cleaning.
---
3

Detect and Delete Duplicated Files
Sometimes mistakes may happen and a duplicate file is created. If these duplicates accumulate, your Mac will run slowly. Umate Mac Cleaner will help you scan and detect any duplicated files. Once the scan is ready, you will see a list will all the duplicates, their size, the number of copies, and the file type. With this report ready, you can choose and delete all the unnecessary copies.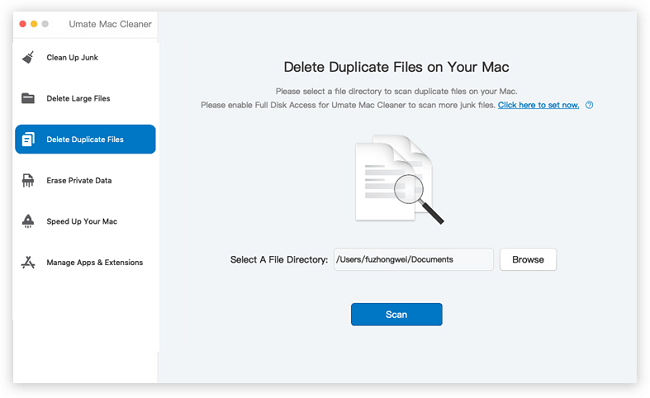 ---
4

Protect and Erase Private Data
While you use your Mac, you will always leave traces of your personal information and data. The Erase Private Data function of Umate Mac Cleaner will help you protect your privacy. You need to click on this tool tab.

Select "Erase Private Data" in the left toolbar and click "Scan". The tool will locate all your user information. Once the scan is ready, you can see a detailed report that shows all your personal information. Like photos, chat backups, and documents, etc.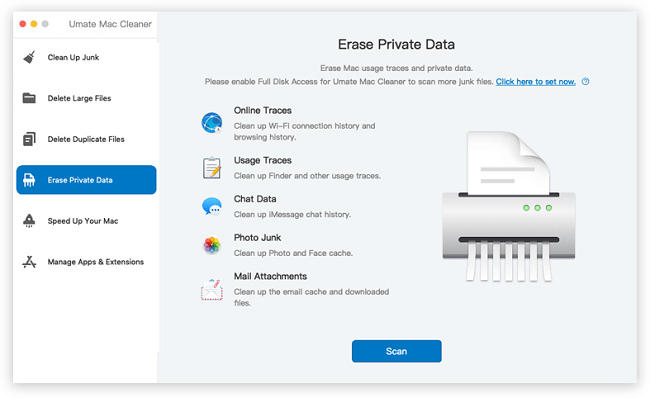 With this list of personal files, you can choose to delete the macbook file one by one or wipe them completely.
---
5

Speed Up Your Mac
The "Speed Up Your Mac" function of the Umate Mac cleaner will help you optimize the resources from your Mac. It will help you detect all the heavy processes running in the background and disable them. In addition, it can release resources like your RAM to increase the speed of your Mac.
First, you need to run a scan of this tool. Just click on the "Speed Up Your Mac" tab, then click on "Scan". The tool will analyze consume and processes running and classify them.
Once the scan finishes, you can select "Disable Login Items", "Deactivate Heave Consumers", "Remove Launch Agents", and "Free Up RAM" as you need.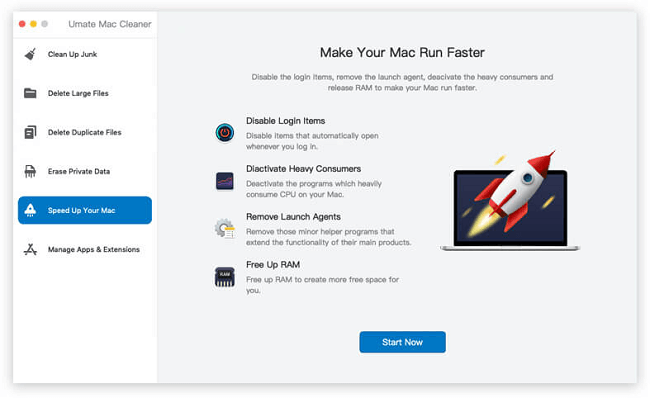 ---
6

Manage App & Extention
If you want to?detect all the obsolete applications and extensions that you are no longer using, Umate Mac Cleaner will help you do that! Click on "Remove extension" or "Uninstall Applications", it will proceed to analyze your applications or extensions and show you a detailed list with the Install Date, Size, and Last Use from all the applications installed on your Mac. This way, you can delete the ones that you will no longer need.
Part 5: Frequent Asked Question about Umate Mac Cleaner
1

Is Umate Cleaner safe to use?
It is 100% safe. All your data and information will be kept private.
2

Is There A Free Trial With This Software?
Yes, you can try the free version. However, it has several restrictions. It is recommended to get access to the registered version to enjoy from all the features.
3

How often should I run it to clean my Mac?
It is recommended to clean your Mac each month. This should be enough to delete all the junk files accumulated.
4

Do I need Umate Mac Cleaner?
If your Mac is running slowly and the problem is not on the Hardware, then it is best to use a tool like Umate Mac Cleaner to optimize and clean all the files. This way the computer will run smoothly.
Conculsion
Umate Mac Cleaner can be an excellent alternative if you want to optimize your device, protect your information and delete all the unnecessary data. It is a complete tool that is easy to use that will save you time of maintenance.