[2023] YouTube Shorts vs TikTok: Which One is Better
Category: Videos Maker
5 mins read
TikTok's competitor, YouTube Shorts, is rocking glogbally. After seeing the the success of TikTok and Instagram Reels, YouTube doesn't want to lag behind. So, in September last year, YouTube Shorts decided to step into short-form videos through YouTube Shorts, then a platform for quick 60-second videos is hosted on the YouTube. The competition is beginning. So, let's see how they compete!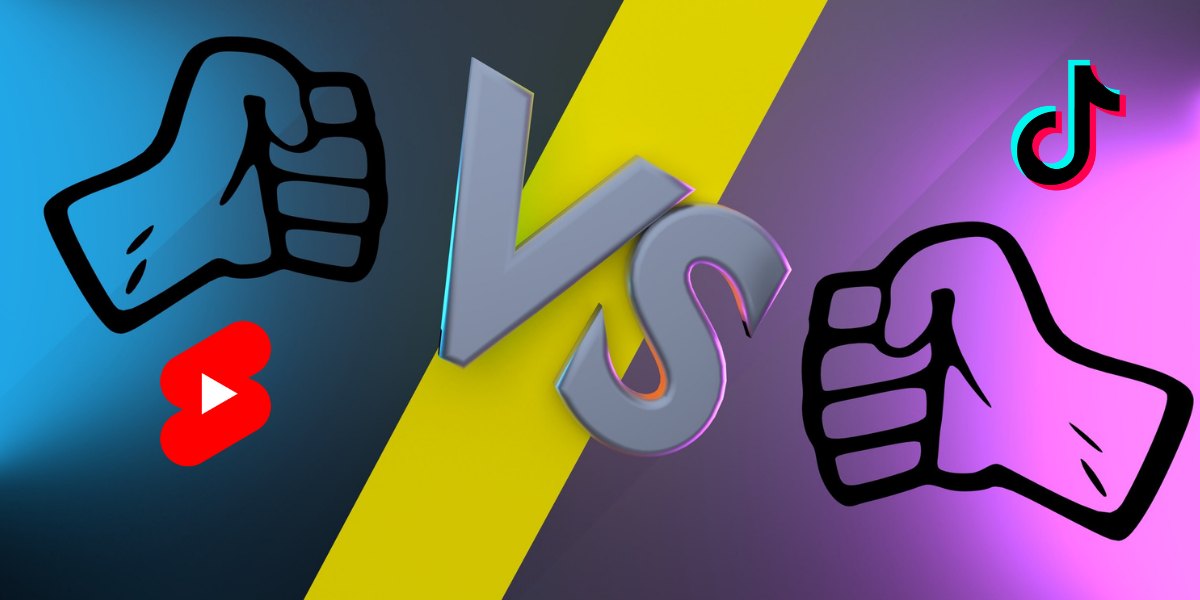 Part 1. Things You Should Know about YouTube Shorts and TikTok
Here are the things you must know about YouTube Shorts and TikTok. We will give 2 brief introduction about YouTube Shorts and TikTok. Then, we will also list some of their features. If you've interested in these, please read this part patiently.
1

YouTube Shorts and Its Features That TikTok Does Not Have
---
YouTube Shorts is a way for anyone to connect with new audience using a mobile phone and the Shorts camera in the YouTube. YouTube Shorts makes it easy to create short-form videos that are up to 60 seconds long with built-in camera. Using YouTube built-in creation tools, you can edit, add music, add animated text, control the speed of your footage to create Shorts.
Features TikTok has but YouTube Shorts does not have:
Dislike button, like the button for YouTube video.
A scheduling tool that allows creators to schedule when their videos go live.
An option for people to choose whether their videos are made for children.
An option to unlist your clips, and everyone can link to your videos and watch them.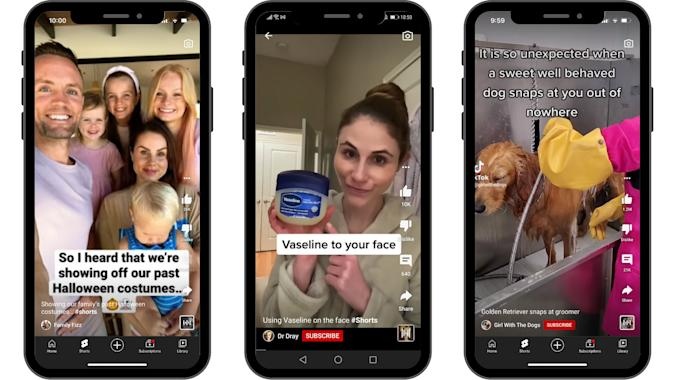 Everything you need to know about YouTube Shorts in 2023 is right here. If you want to find some best editing apps to help you make your Shorts, not only can you search online, but also you can read our related articles.
2

TikTok and Its Features That YouTube Shorts Does Not Have
---
TikTok is a short video app that allows users to create and share 15 seconds videos on any topic. After using for a while, you can make your videos length for 3 minutes. TikTok is currently one of the world's most popular applications. If you want to share your long videos with your friends, you can download them and send to your friends.
Features YouTube Shorts has but TikTok does not have:
Duet and  stitch features that users can add videos from other creators to theirs.
A Q&A feature that users can leave questions for creators to answer through videos. Creators can also reply to users' comments.
A discovery tab that users can view trending sounds, hashtags, and effects.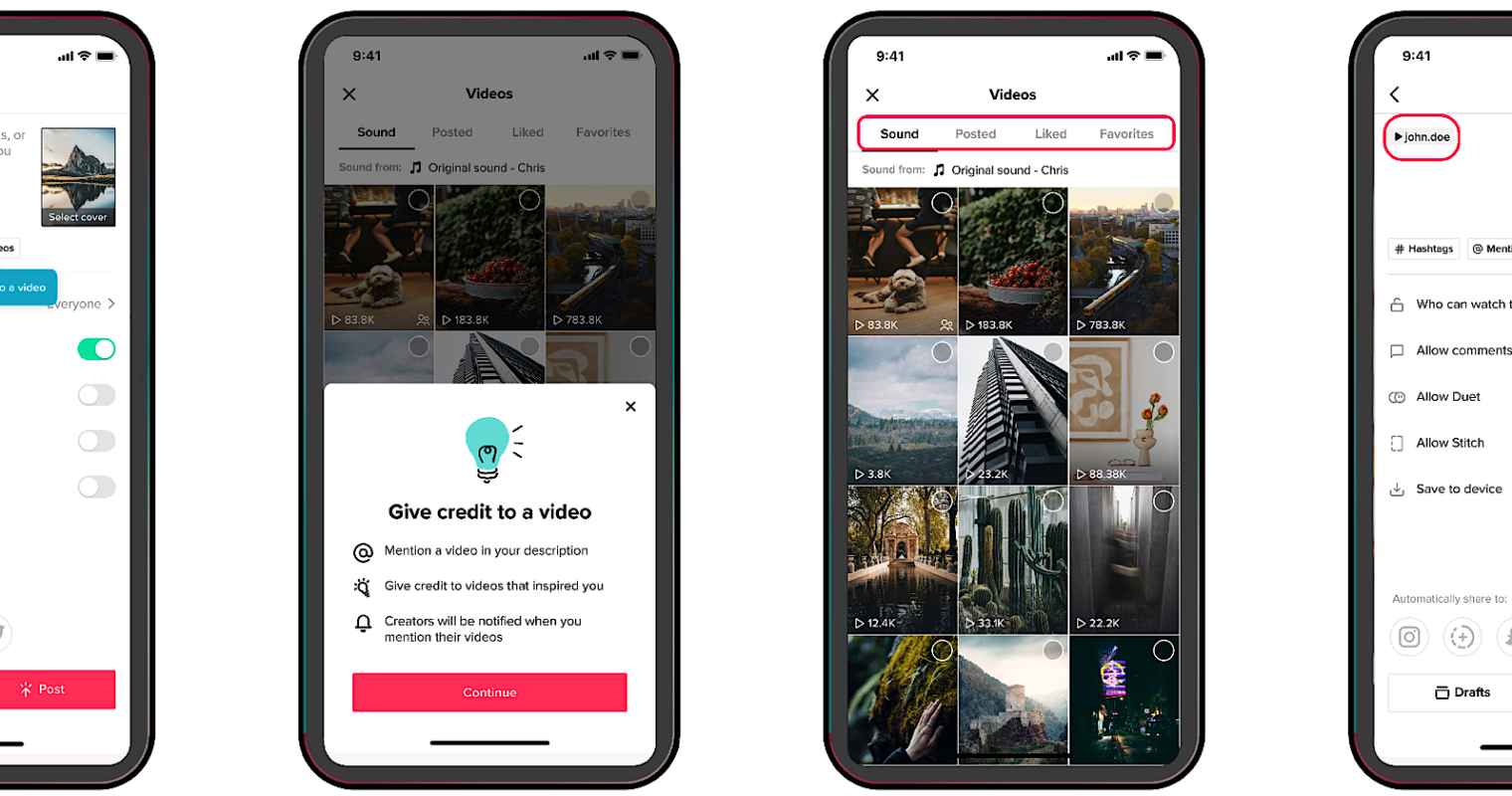 Part 2. YouTube Shorts vs. TikTok: Similarities and Differences
Before telling you the comparison between YouTube Shorts and TikTok, you can quickly scan this concise table below to see the most obvious similarities and differences.
| Comparison | | |
| --- | --- | --- |
| Video Length | Up to 60 seconds | Up to 3 minutes |
| Aspect Ratio | 9:16 | 9:16 |
| Video Title | At the bottom left | |
| Video Description | Visible after tapping the three dots | At the bottom left |
| Location of Analysis | YouTube Studio | TikTok app itself |
| Dislike Button | | |
Now, let's take a closer look at the similarities and differences between YouTube Shorts and TikTok.
1

The Similarities Between YouTube Shorts and TikTok

Here are the main similarities between YouTube Shorts and TikTok:
Main Similarities
Both are suitable for short video content.
Both allow creators to add music from audio library and allow them to add overlay text and closed captions.
Both enable creators to change the speed of their video content and allow them to set timers.
Both allow creators to upload their previously videos and make videos public or make them private.
Both offer tools that allow creators to make money from their content.
Both offer a full-screen immersive experience, with the participation menu visible on the right.
Both provide analytics. These analytics can be viewed on mobile or desktop devices on both platforms.
The feed scrolling is the same, however, neither has auto-scrolling, the user has to scroll to play the next video.
Both can follow creators directly from the videos in both feeds.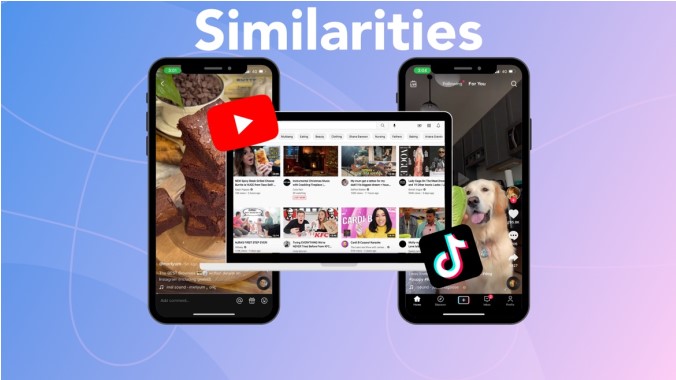 2

The Differences Between YouTube Shorts and TikTok

Here are the main differences between YouTube Shorts and TikTok:
Main Differences
YouTube Short can up to 15 seconds, but TikTok can up to 3 minutes.
YouTube Shorts has a bigger music library than TikTok.
YouTube Shorts allows users to add a video title in the same place as the TikTok title, as well as a video description that can only be viewed when the user clicks the three dots above the link button and taps "Description".
YouTube Shorts provides filters to edit video brightness, hue, temperature, and more. But TikTok offers a huge library of filters, including AR effects and green screen effects.
YouTube Short is quite different from TikTok on creator monetization features. Instagram Shorts offers "Shorts fund", whereas TikTok offers Digital "Gifts" and "Shoutouts".
YouTube Shorts' "Private" video option allows creators to choose who can see your videos. But TikTok's "private" video option only allows creators to watch videos.
YouTube analytics is different from TikTok analytics.TikTok analytics can be viewed directly in the TikTok app, but to view YouTube Shorts analytics, you need to use the separate feature: "YouTube Studio".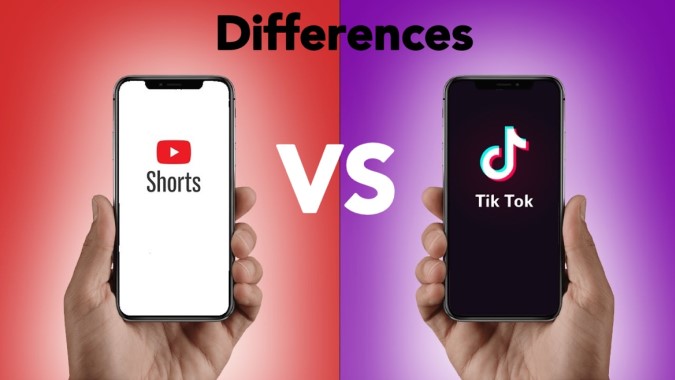 Part 3. Go Popular Both on TikTok & YouTube via iMyFone TopClipper
In order to make a more attractive video and go popular both on TikTok and YouTube, sometimes a third-party app is needed, as the built-in functions have some limits to personalize your video.
iMyFone TopClipper, an video editing app, has attracted lots of users from TikTok and YouTube since its new release. Its innovative functions, such as cropping video automatically, removing watermark for free and so on. It is totally user-friendly, all you need to do is just download this app. Now, let's move futher to see detailed information!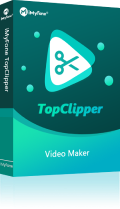 1,000,000+ Downloads
Key features of iMyFone TopClipper:
10% OFF Coupon Code: TC10OFF
Here are detailed steps on how to use iMyFone TopClipper.
Step 1. Operate iMyFone TopClipper on your computer and tap "Create Video Automatically" mode.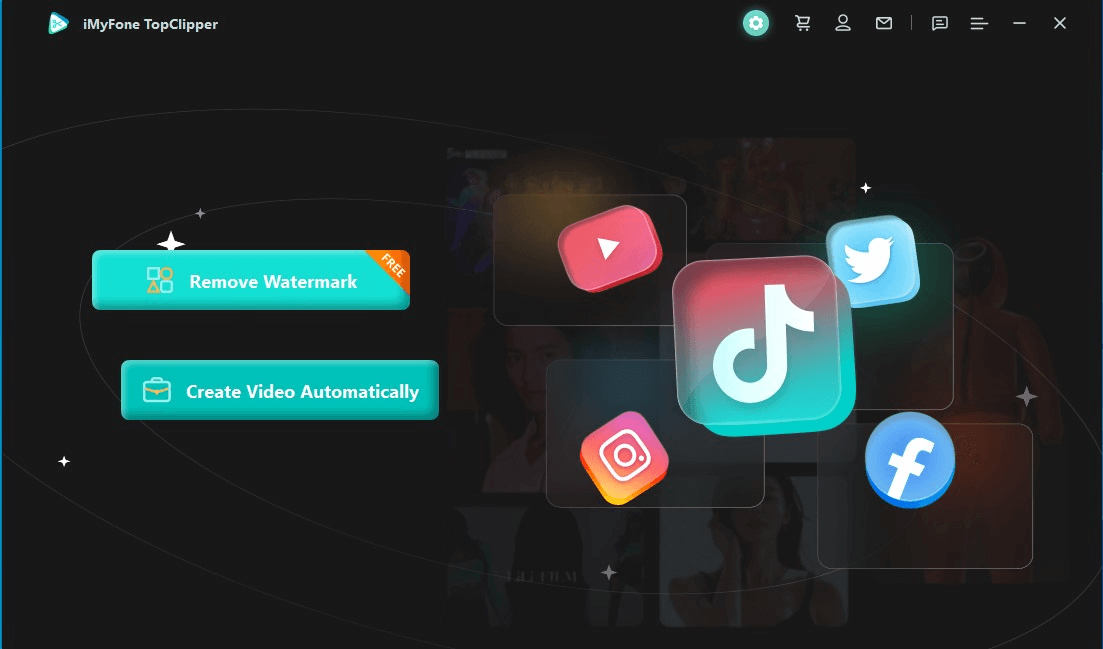 Step 2. Click on "Add video" and import a video in the format of MP4, and the video must have be already saved.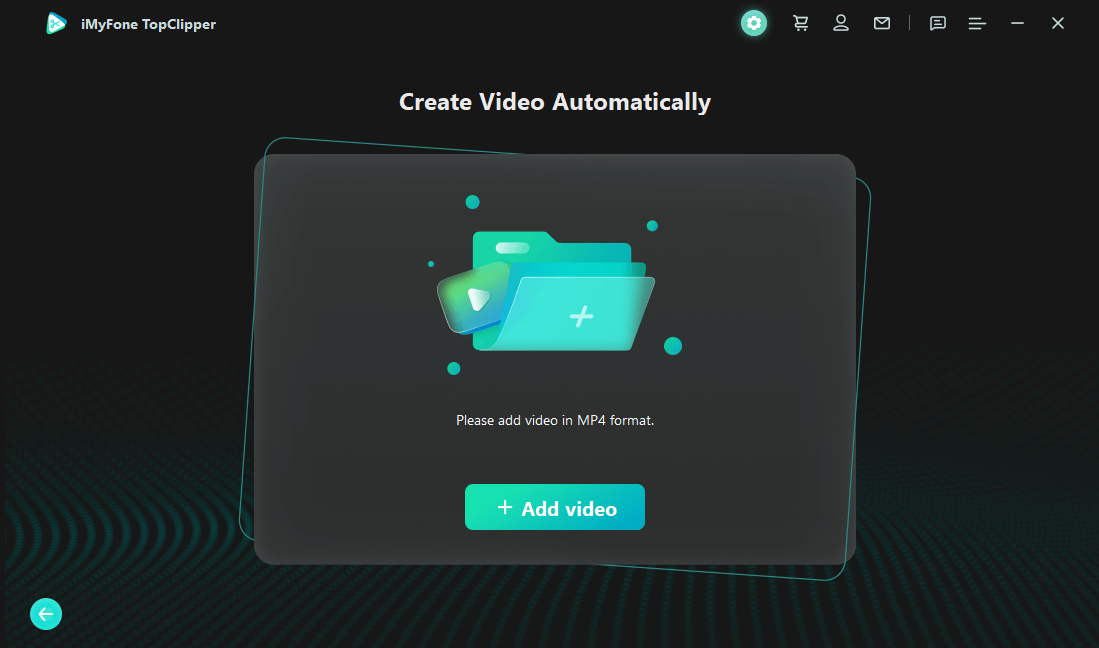 Step 3. Click "Start", and then it will start to create a new video.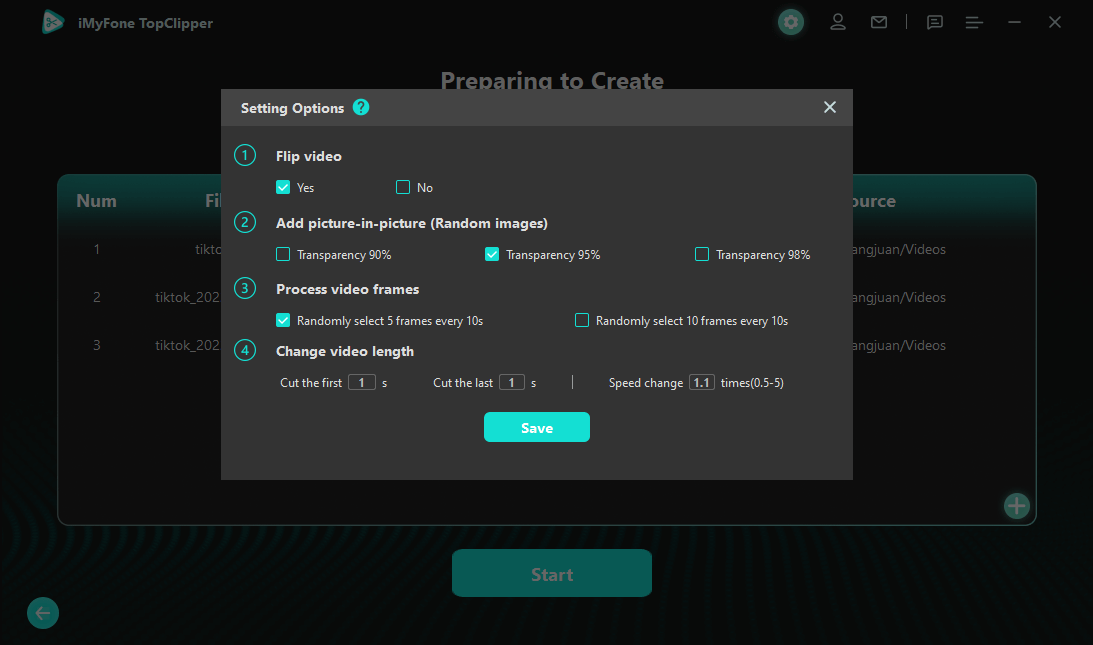 Step 4. Wait for a seconds. You video is done!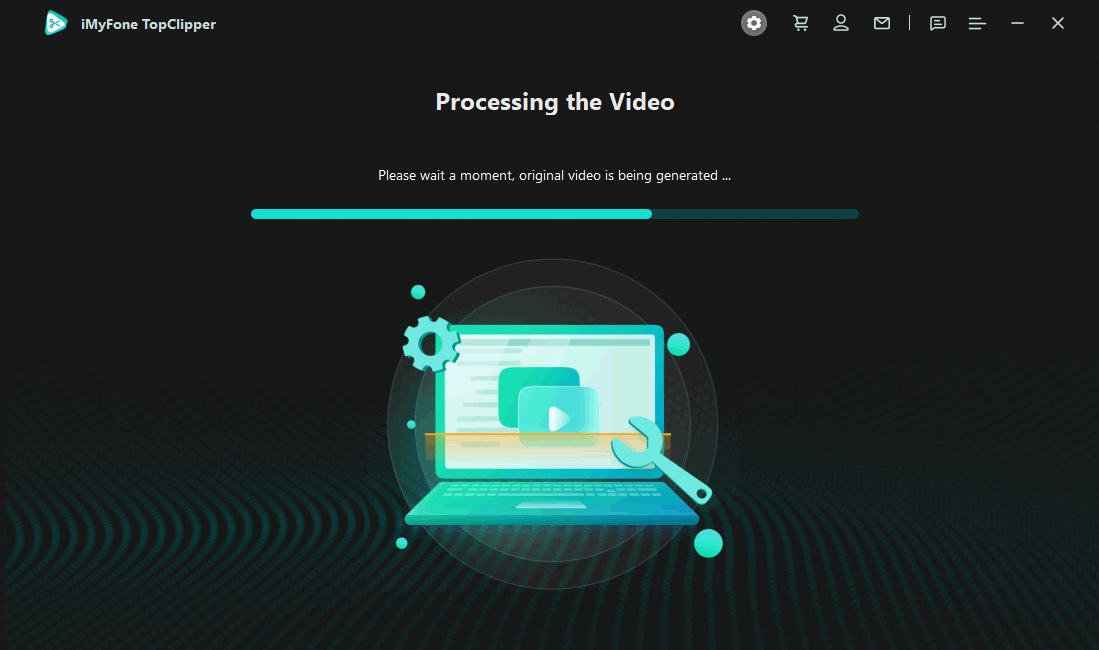 Step 5. Double check your video to comfirm whether you're satisfied with it or not, and click "Save" to save your video.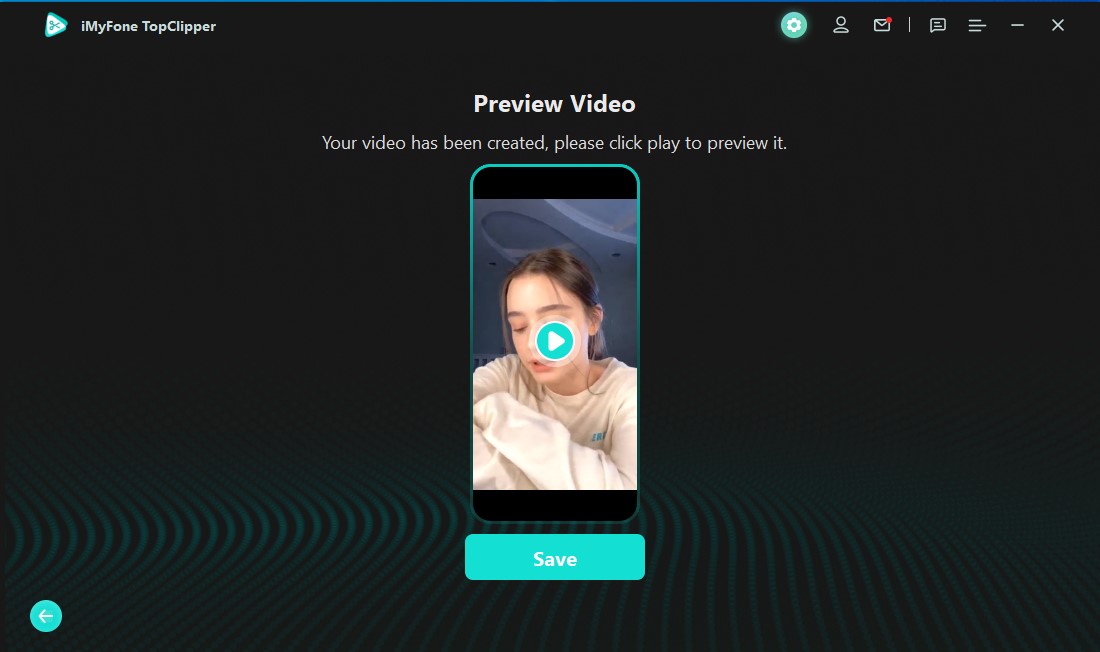 FAQs about YouTube Shorts and TikTok
1

Is YouTube Shorts Better Than TikTok?

There is no doubt that TikTok has a larger user base now. However, it seems like YouTube Shorts is quickly becoming its competitor. After all YouTube is the first video platform. Maybe we can't tell which one is better right now, but we can get the answer in the forthcoming future.
2

Which One is Easier to Go Viral, TikTok or YouTube Shorts?

Some experiments show that it is easier to go viral on Tik Tok. But the secret to success is, you need to be consistent to keep creating videos and adapting your content to trends.
3

Does YouTube Shorts Help Your Channel?

Yes. it does. You can use YouTube Shorts to promote and grow your regular channel. Every time you post a Short, it's an opportunity for your content to get views, and that views can turn into channel subscribers.
Conclusion
That's our detailed overview about YouTube Shorts and TikTok. As YouTube wants its new platform to advance in front of TikTok, a chasing battle is about to begin. For users, we absolutely care about what you can benefit from these platforms. In this way, we highly recommend iMyFone TopClipper, as it can help you create amazing videos and go rival on various social platforms. What are you waiting for? Just download and enjoy it!