9 Quick Methods to Fix Missing Codec 0xc00d5212 Error
Category: Repair Files
4 mins read
AVI file should be familiar to you when trying to play it on Windows. But errors like 0xc00d5212 error may pop up when there is something wrong with your AVI files, preventing the normal files playback.
Luckily, the missing codec 0xc00d5212 error can be solved now! In this post, we will show you 9 practical solutions to help you fix this problem. Let's move on.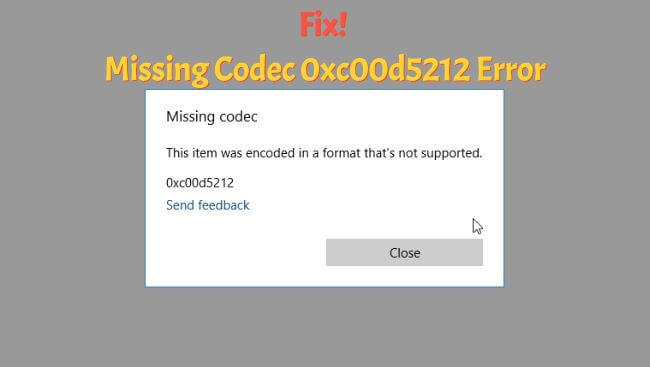 Download UltraRepair to easily fix damaged videos, audio, photos and document files.
Part 1: Common Causes of Missing Codec 0xc00d5212
Generally, the 0xc00d5212 error codec appears on Windows 10 or Windows 11. And the following are some of the causes that may lead to the problem:
Outdated or Incompatible Codecs: Encountering this error may result from having outdated or incompatible codecs with your media player, preventing the playback of specific media files.
Damaged Codec Files: Codec files can undergo corruption due to various factors like incomplete installations, system crashes, or malware infections.
No Codec Installed: Certain media files requires the installation of specific codec files on your system. Without these installed, you may face this error.
Unsupported File Format: Even with the requisite codecs installed, your player might be incapable of handling the file format you're attempting to play.
Conflicts with Third-Party Software: Clashes between third-party software and other codec-related applications on your system can lead to the this missing codec 0xc00d5212 error.
Incomplete Software Updates: If recent updates to your media player or operating system failed to finalize properly, it could lead to the absence of necessary codecs.
Malware or Virus Infections: The presence of malware or viruses can potentially compromise or erase crucial codec files, leading to this error.
Part 2: Ultimate Way to Solve Missing Codec 0xc00d5212 Error
When you encounter the 0xc00d5212 error, the easiest method is to use a third-party app to fix it. And here comes the file repair tool - iMyFone UltraRepair, which has got videos from any level of corruption covered.
By using its advanced analyzing method, it works to repair broken, damaged or corrupted files including videos, without losing the original content within the file.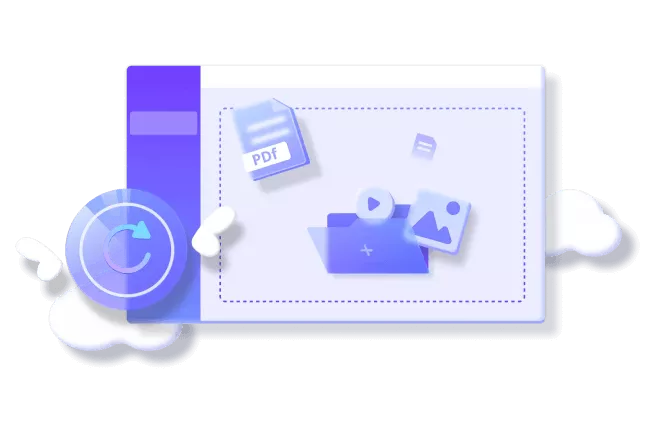 Key Features:
Support to repair any video problem, such as error code 232011, error codec 0xc10100aa, error code 224003, etc.
Repair damaged videos from mobile phones, cameras, flash drives, SD cards, etc
Support to batch process corrupted videos to save time and trouble.
Support to convert video to other formats for totally free.
Also support to repair corrupted audios, photos, and files(Word, PPT, Excel and PDF).
Supports all versions of the Windows & Mac operating system.
See how to fix error 0xc00d5212 when playing video below:
Step 1: Download to launch the software, click the Repair tab.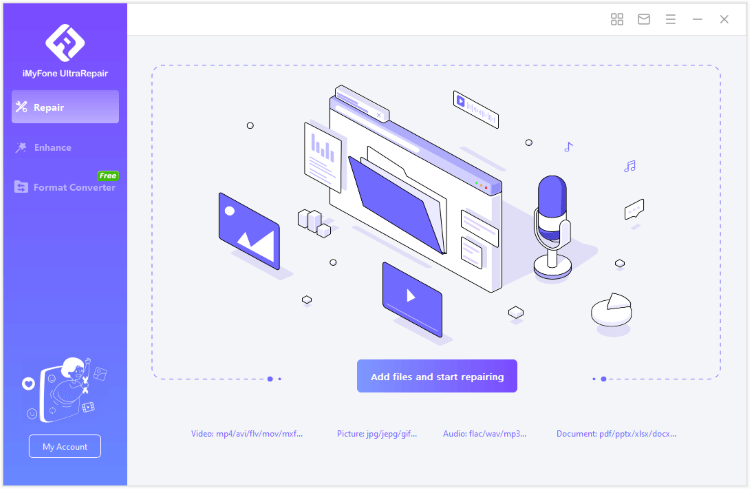 Step 2: When the corrupted videos are uploaded, click Repair to begin.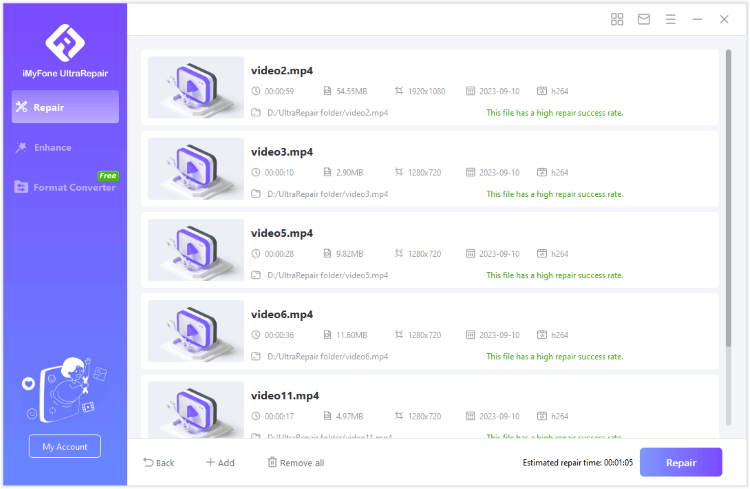 Step 3: Preview or save the repaired videos to the destination folder.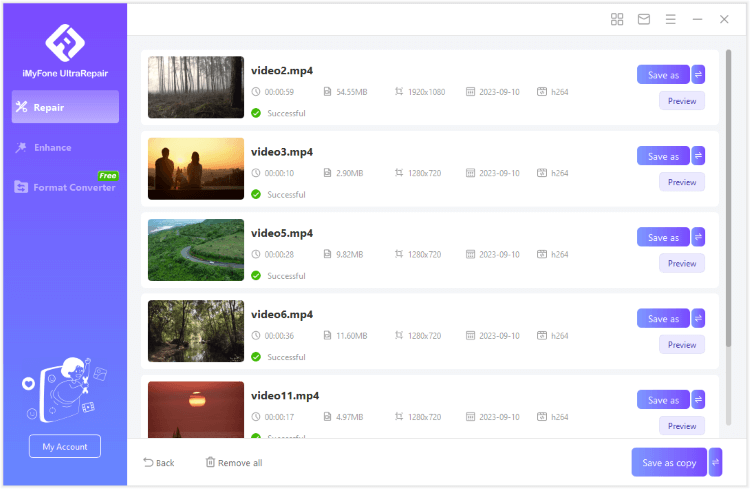 Limited Time 10% OFF Coupon Code for UltraRepair: YTR5E7
Part 3: 8 Common Ways to Fix Missing Codec 0xc00d5212 Error
1

Install Missing Codec or Codec Pack

You can find the 0xc00d5212 error when your operating system just doesn't have the codec that you need. In fact, Windows will ask you to install an AV1 codec or HEVC codec because these are not integrated within the platform and you will need these if you want to play back MKV, WEBM or MP4 files.

Here's the way to download 0xc00d5212 missing codec on Windows PC: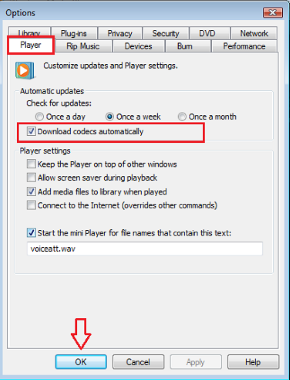 Step 1: Go to its Tools menu, then choose Options.
Step 2: Pick the Player tab.
Step 3: Now you want to check the Download codecs automatically option, press OK.
Step 4: Reopen the video file, and it might require you to install the codec. Press Install if needed.
In case you use QuickTime on Windows, you may also want to install the AVID Codec LE and the K-Lite Codec pack. The thing to note is that codec packs might install more stuff than you need. That can increase the amount of crashes you are dealing with.
2

Open Video with Another Media Player

If the video file still has issues, maybe it's an issue with Windows Media Player. In this case, it makes a lot of sense to use another media player. Some good examples here are VLC or the 5K Player.

These are known to tackle a variety of formats, and they might solve your 0xc00d5212 codec error issue. They cover MPEG2, MPEG4, DivX, Xvid, H.264, HEVC, MTS and other similar formats.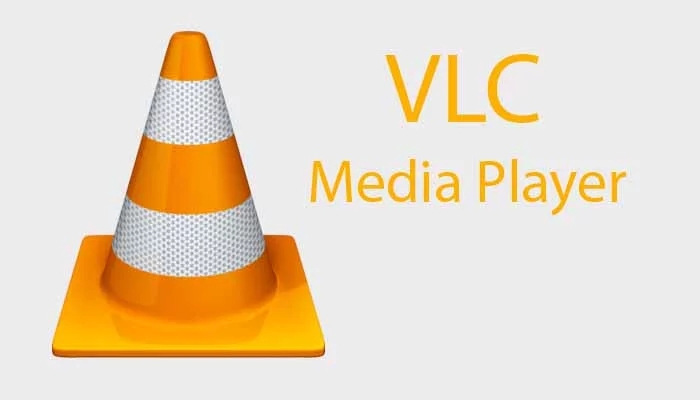 3

Update Video Display Driver from Device Manager

Generally, udating viedeo display driver is a great way to solve the 0xc00d5212 Error. It's important to note that sometimes you might have to restart the computer for this to take effect.

You can do that by following this step:

Step 1: Open the Run dialog box by pressing Windows + R.

Step 2: Enter "devmgmt.msc" and press Enter.

Step 3: Find the Display adapters device in the Device Manager window.

Step 4: Right click and choose Update Driver Software.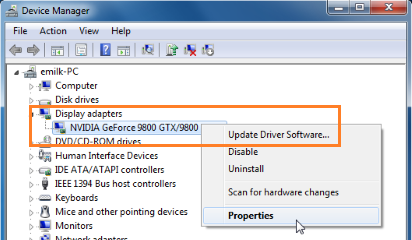 Step 5: Select Search automatically for updated driver software and wait till the available drivers appear.
Step 6: Choose the required one and install it. Finally you can play the video.
4

Update Windows Operating System

Sometimes all you need to solve the missing codec 0xc00d5212 error is to update your Windows OS. Go to the Windows Settings, choose Update and Security and press the Check for updates button.

If there are any updates to be made, ensure that you update the system right away. Again, a computer restart might be needed, based on the installed updates. This can solve your 0xc00d5212 Error.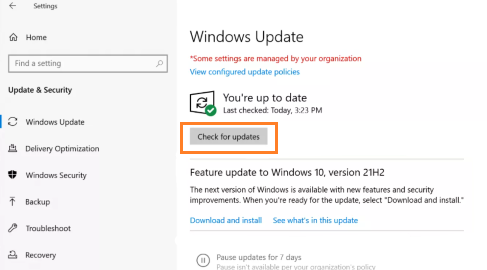 5

Uninstall Multiple Audio Drivers

Having too many audio codecs/drivers can actually be a problem that leads to the 0xc00d5212 missing codec issue. What you can do is to enter the Device Manager after searching it in the Windows search bar.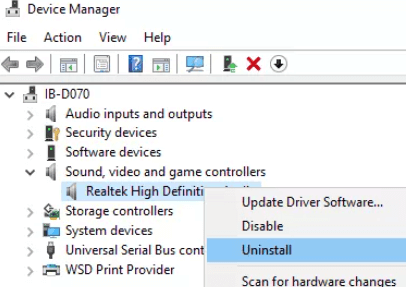 Step 1: Click the Sound, video and game controllers.
Step 2: Right click thethird party audio device.
Step 3: Uninstall it, and choose the Delete the driver software for this device. Then, press OK.
6

Convert Video to Another File Format

If you still have the problem of 0xc00d5212 error, then you may want to try and convert your videos to another file format. This is a great idea and it can solve the issue more often than not.

And there are many tools to help convert videos if you want, which might limit the need for specialized codecs and it might work right off the bat. That doesn't guarantee the missing codec 0xc00d5212 error goes away, but it might solve the problem.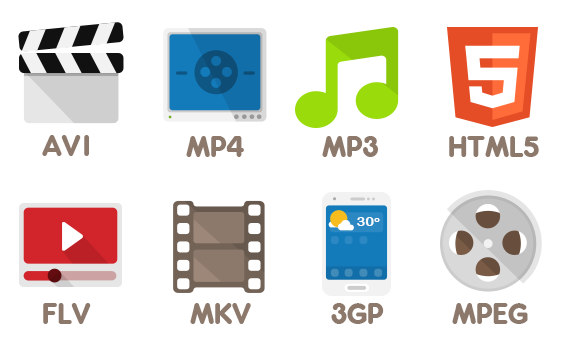 7

Correct System Registries

A good way to do this is to install a registry fixing tool. Apps like CCleaner is a great solution here, since they have a registry fixing tool within them. Run the software and it will help fix many registry issues.

You can try to run it from time to time, and you will find that it works quite well. Restart the computer after doing this and try the file again, it might work very well.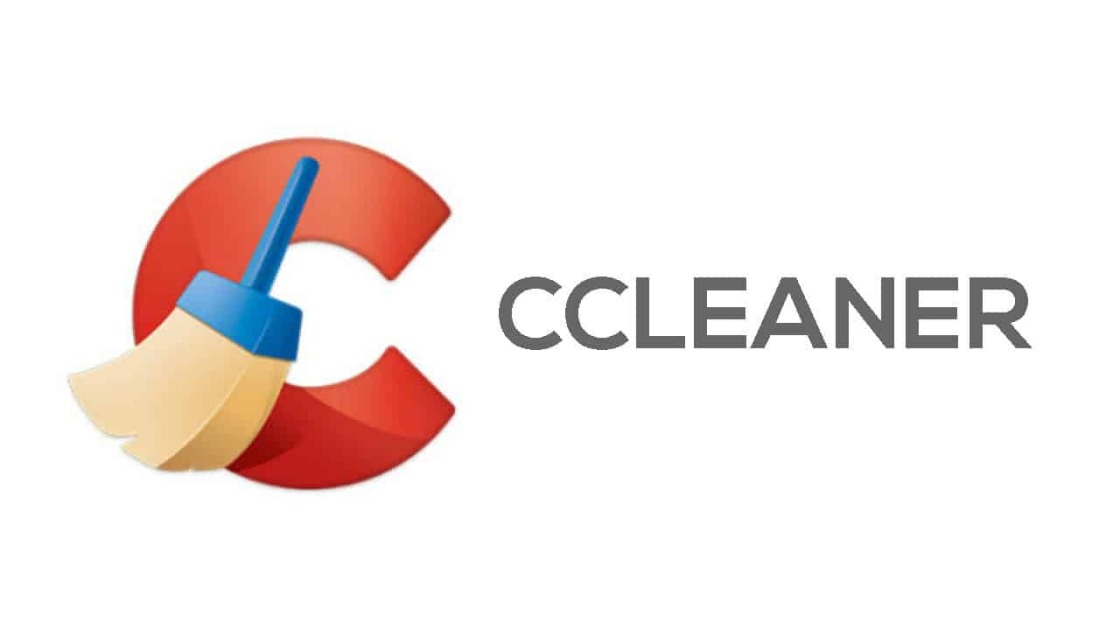 8

Perform System Restore

The 0xc00d5212 error on Windows 10 and more can also happen due to the wrong installation of your Windows, so you can try to do a System Restore.

Step 1: Press the Windows key, type in "system Restore".

Step 2: Press Enter and then select the option to Create a restore point.

Step 3: In the System Protection tab, select System Restore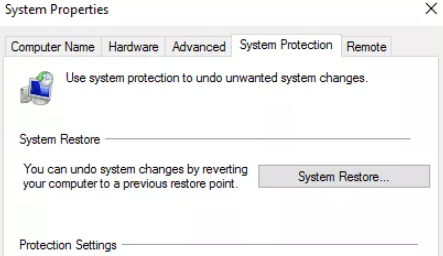 Step 4: Press Next, choose the restore point.
Step 5: Confirm the disk you want restored.
Step 6: Ensure that you confirm the restore point, and after that you can click Finish.
Part 4: How to Avoid Missing Codec 0xc00d5212 Error from Happening Again?
Why the 0xc00d5212 Missing Codec Is Related to AVI Files?
AVI files typically contain encoded audio and video data. When any of these codecs are either absent or incompatible with the AVI file, it renders the file unopenable and unplayable. And that's why the error codec 0xc00d5212 occurs following the process.
How to Avoid error 0xc00d5212 when playing video?
Here are some tips you can try to prevent the missing codec form showing up again:
Regularly update codecs to maintain compatibility with different media formats.
Install reputable codec packs (e.g., K-Lite, CCCP) for comprehensive codec coverage.
Download media files from reliable sources and use verification tools to ensure no corruption.
Adjust media player settings to use appropriate codecs for playback.
Perform routine scans for malware to prevent corruption or deletion of essential codec files.
Confirm that updates to your media player or OS complete successfully.
Part 5: FAQs about 0xc00d5212 Error
1

What does missing codec mean?

A codec is a software that used in videos and audio compression and decompression. If the so-called 'missing' term shows up, that means your device is not installed the needed codec for the video and audio playback.
2

Can a codec be downloaded?

The answer is yes. And you can always download the missing codec from its official website for free.
3

How do I fix missing codec error 0xc00d5212?

The most direct way is to try using a third-party file repair tool like UltraRepair, which can rule out all potential errors while stops the missing codec from showing up the next time.
Conclusion
As you can see, the missing codec 0xc00d5212 error is nothing to worry. There are many different ways you can solve it, all you need to do is give them a try and see which one will work for you. If you don't want to fix it without effort, iMyFone UltraRepair is not a bad choice. You can click the button below to have a try!