"I have all my pics stored in my Samsung J3, which accidentally dropped on the floor yesterday. The display shattered and not working. Is there any way to get my files from this phone. Please help." - Tina Brannigan
Mobile phones are our companion all the time and they are a boon to us, but sometimes it could be a serious headache if you have lost all the data on it. Broken screens and accidental deletion of important data is common because this is not in our control until we have backed up everything already. In this article, you are going to learn which is the best broken Samsung data recovery software. It happens with almost everyone when you can't access your old text messages, WhatsApp chats, emails, and photos.
Part 1: Is It Possible to Recover Data from Samsung A50/S9/S8 with a Broken Screen
It is fairly possible. Samsung mobiles have a built-in function in their internal memory to restore the recently deleted data, just like the Recycle Bin on your computer. However, if you are still using the device and clicking pictures, trying to open apps and sending texts, then you might end up overwriting the data.
Note:
Part 2: Best Samsung Broken Screen Data Recovery Software- Under All Occasions
Now, the screen is broken, and you can only see scars and lines on your phone, and you fear inside about the data that you have on that smartphone. Under this situation, you still can use a piece of Third-party software to recover deleted data from Samsung with broken screen. Here, we recommend you use the professional iMyFone D-Back for Android, which is the best broken Samsung android data recovery software. If your phone can still be recognized by the computer and even you haven't made any backups before.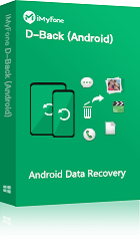 1,000,000 Downloads
Features at a glance:
Lightning-fast recovery speed: In just a few clicks, you will be able to restore data on damaged Samsung J3. It's only a matter of a few minutes, and you will get all your lost data back on your tablet or Android.

Preview data before recovery: After scanning, all files will be classified in detail for you to preview free. You can selectively or completely recover the deleted files per your needs.

All-in-one solution for all types of data loss: Doesn't matter your phone is dead or the screen is broken, you still have hope to restore data from cracked screen Galaxy phone and all other Android devices without much effort.

Smooth Interface: You don't need to be tech-savvy to use this tool. It's as simple as watching videos on YouTube.
Steps to how to use the best broken Samsung data recovery tool
Step 1. Download and install D-Back (Android)
Launch the tool on your computer and select the Broken Android Phone Data Extraction tab on the right side of your screen.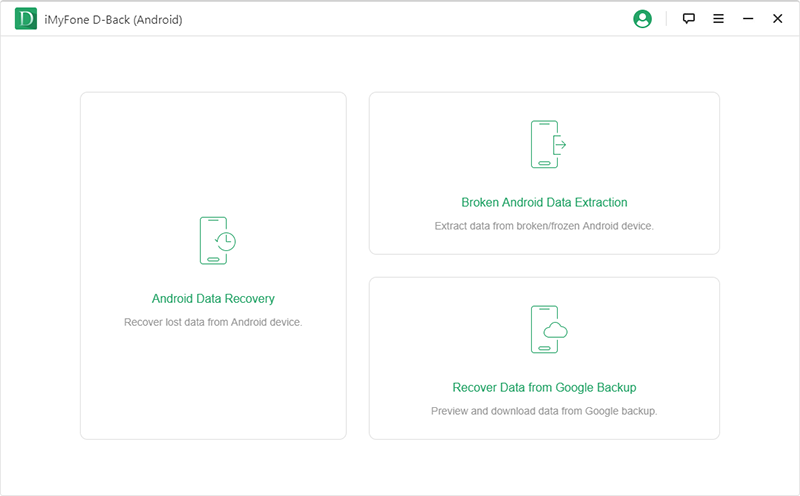 Step 2. Confirm and connect your broken Android phone to your computer
Select the correct model and name of your Android device from the list and wait for a while to download the required data package.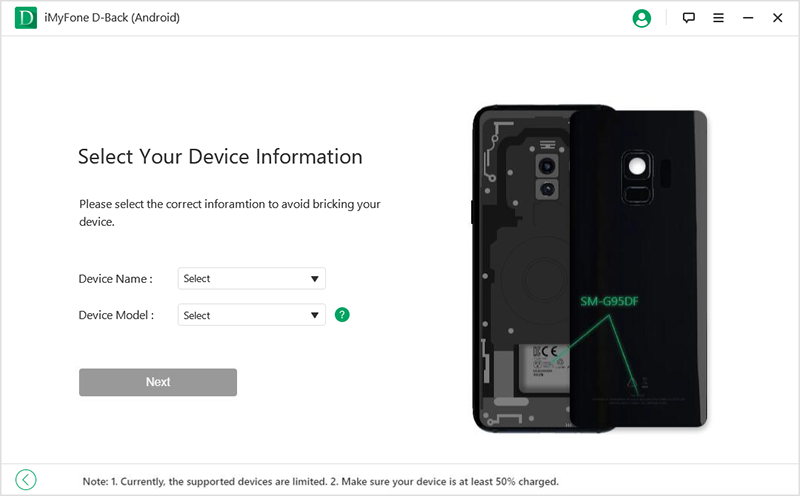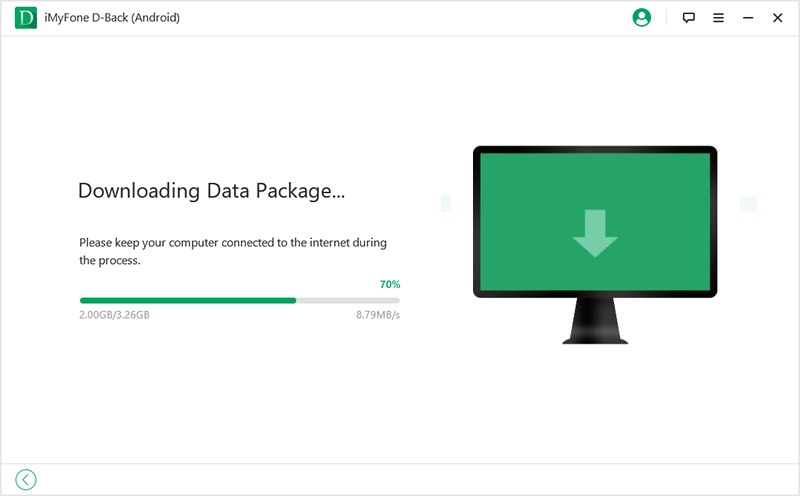 Step 3. Connect the device with USB cable
Connect the device to your PC and then follow the directions to put device into Download Mode.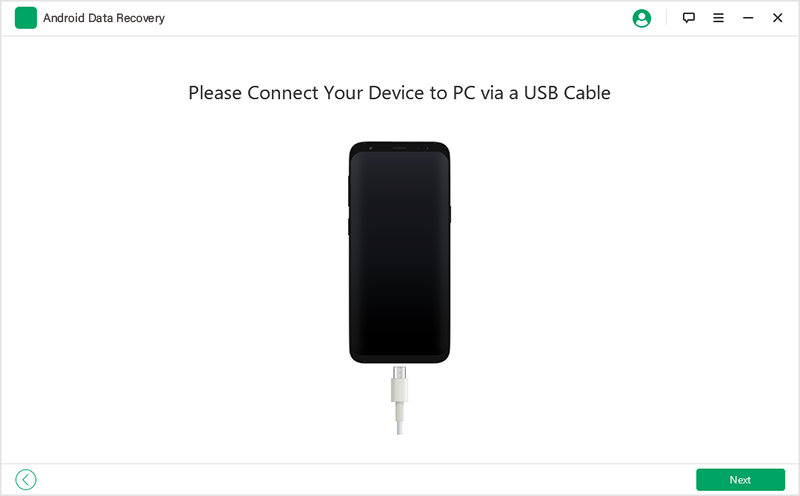 Step 4. Preview and recover the lost data
Now, you have all the lost data in front of you and there is a better option to tick mark only those files that you want to restore. Once you are done with your selection, click the Recover button to restore all the files to your system.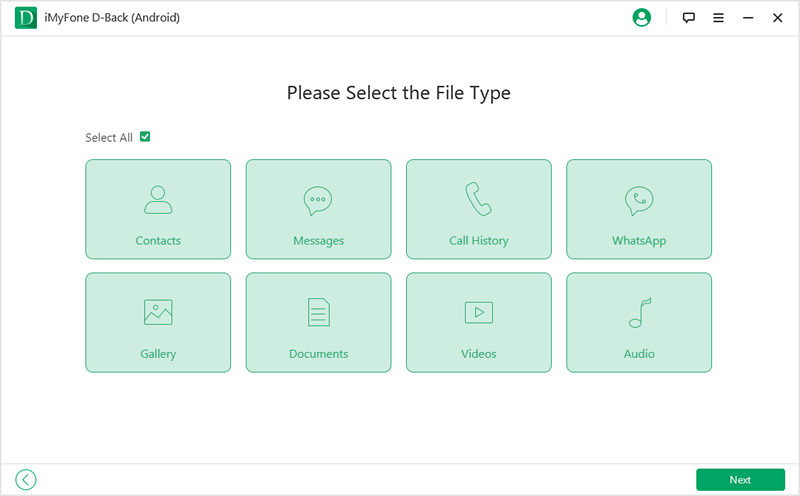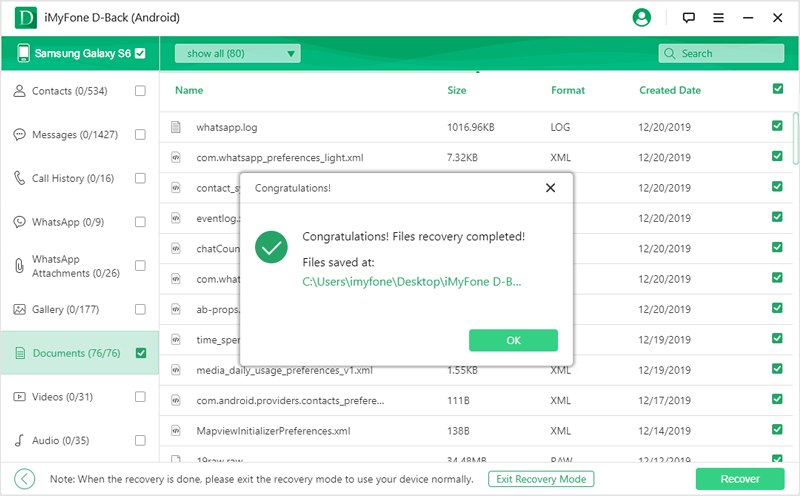 Tip of the day: All the recovered files will be saved on our computer in different formats and you can store this data as a backup for the future. In case you have a new mobile device, then you can easily copy your important data on your new device without any hassle.
Part 3: Perform Samsung Broken Screen Data Recovery with Computer (If The USB Debugging Is Enabled)
A broken screen is a bane itself, but it would not corrupt your data. However, if you could unlock your device remotely and connect it to your computer, then you can restore data from your cracked screen Galaxy phone. The bare fact is that performing this action would not retrieve all the files but to some extent, it's a great option to restore data on damaged Samsung j3.
Step 1. Visit https://findmymobile.samsung.com/ and log in using your credentials. The credentials you use to log in should match the ones used on your Android device.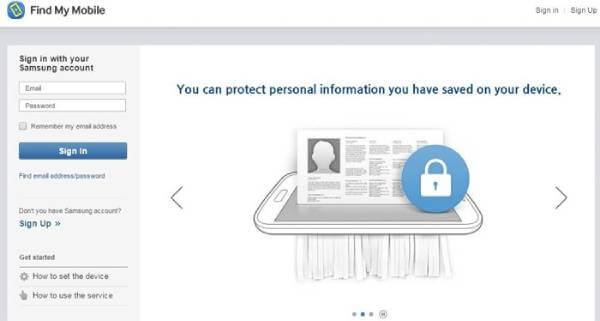 Step 2. Now, you can see several options on the left bottom of your screen. You need to choose the Remote unlock option to unlock your device. Click the Unlock button again to confirm your action.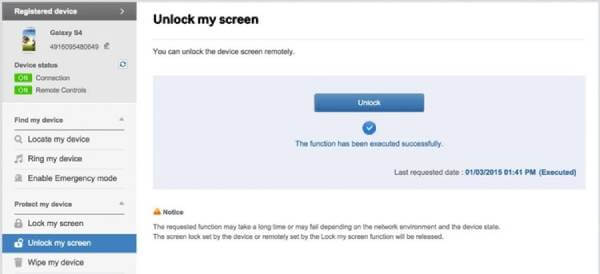 Step 3. Now, your phone will be automatically unlocked and you need to connect your phone to the computer to access relevant information.
Step 4. As soon as your phone is connected to the computer, you will be able to see an SD card drive that has all data from your phone.

Now you can easily copy and paste your data as a backup if anything like this occurs again.
Limitation
1. You can only restore the data you have on your memory card like photos, videos, or audios.
2. If your data is already deleted from your SD card accidentally, then there are no other ways you will ever get it back or restored.
3. This process could take more time than you expect.
Part 4: Perform Broken Samsung Android Data Recovery With OTG USB Cable And Mouse(If USB Debugging Is Off)
If your have a cracked screen and can not touch on it, but you can still power it on, you can use this method. To get started, you must have this hardware equipment with you and make sure your device supports an OTG connection.
Step 1. Switch on your phone and connect the OTG adapter to it and plug in the mouse cable in it.
Step 2. Unlock your phone with the help of a mouse and turn on the Bluetooth functionality.
Step 3. Now, you have fair options to either transfer data to your Cloud account or transfer the data via Bluetooth to another computer. Following this way, you could get most of your data back.
Limitation
1. This method is not possible if the screen of your phone is black or dead.
2. You can only transfer data through Bluetooth and that is much more time-consuming.
The success rate is very low, and you might end up overwriting your existing data.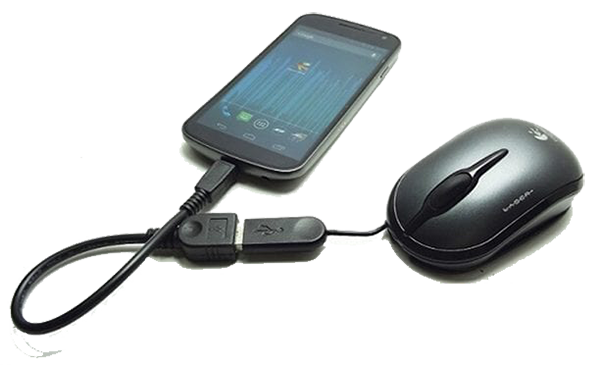 Final Thoughts
In this guide, every possible solution is discussed precisely with all the pros and cons. We can proudly say the best way to get those files would be to use iMyFone D-Back for Android. Hence, don't worry about the lost data on an broken Samsung J3, It is said iMyFone Android Data Recovery tool is your best broken Samsung data recovery software you can look forward to.