With the advancement of the online world, Netflix is like a must-have item in our lives. Being able to enjoy as much fresh content as possible is important for everyone. There's a lot of great content on Netflix, but since most of it is restricted in your country, we can't fully experience the fun that Netflix gives us. When faced with this situation, changing your geographic location or network environment to use Netflix later would be our best bet. Because of this, we've made it possible to enjoy unrestricted access to your Netflix library around the world, even when you're not at home.
Figure out how to change your location on Netflix? Do not worry. This article will give you a detailed introduction to how to do this.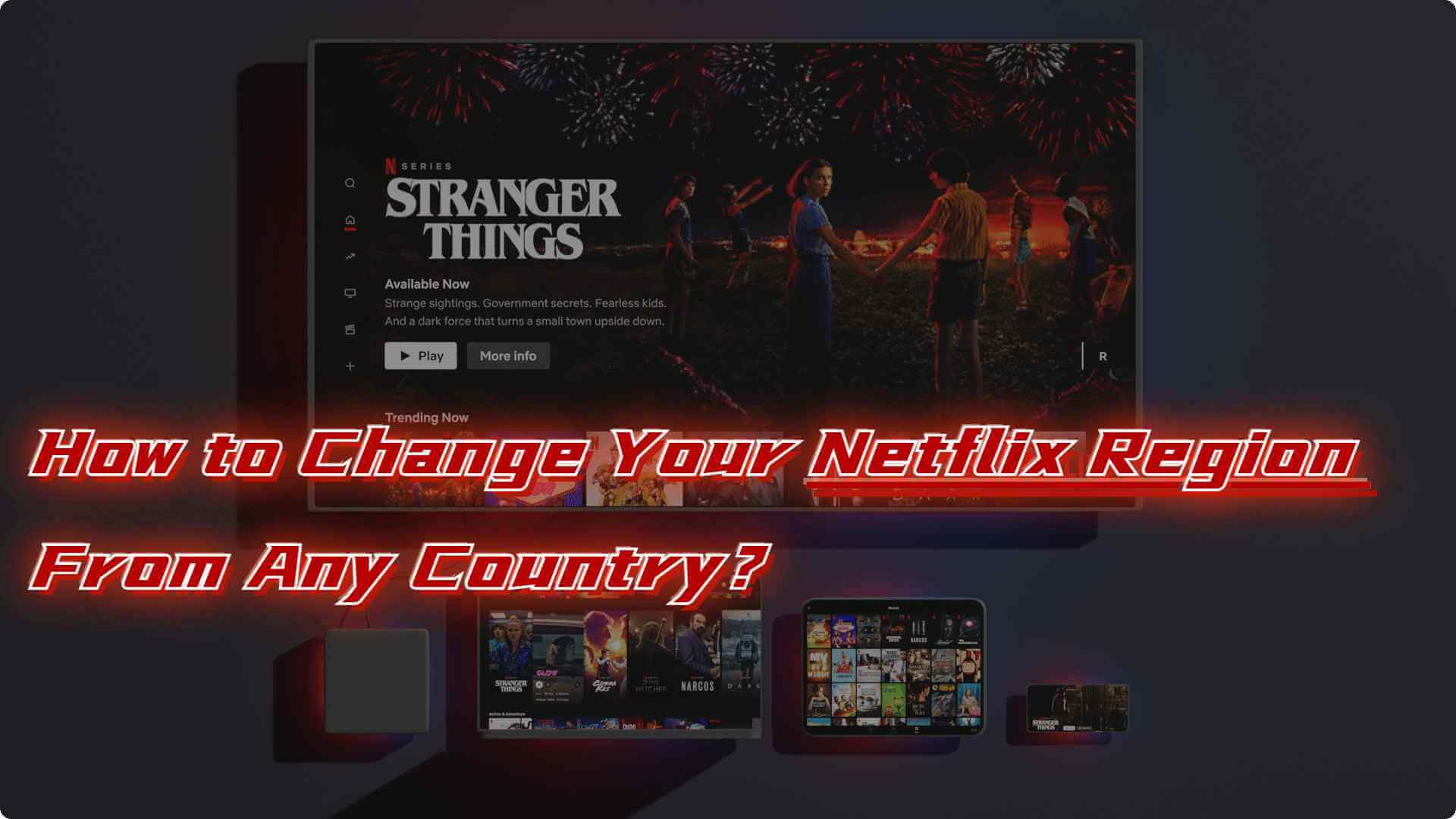 Part 1: What's Netflix Region?
First, we have to figure out our needs. Most people, mainly want to watch more movies and TV shows through Netflix.
Netflix operates in 190 countries, and the catalog of shows and movies you can watch will vary depending on your region. The attraction of such a powerful film and television resource library, due to different reasons in different countries and regions, also brings us the trouble of not being able to enjoy the most comprehensive content.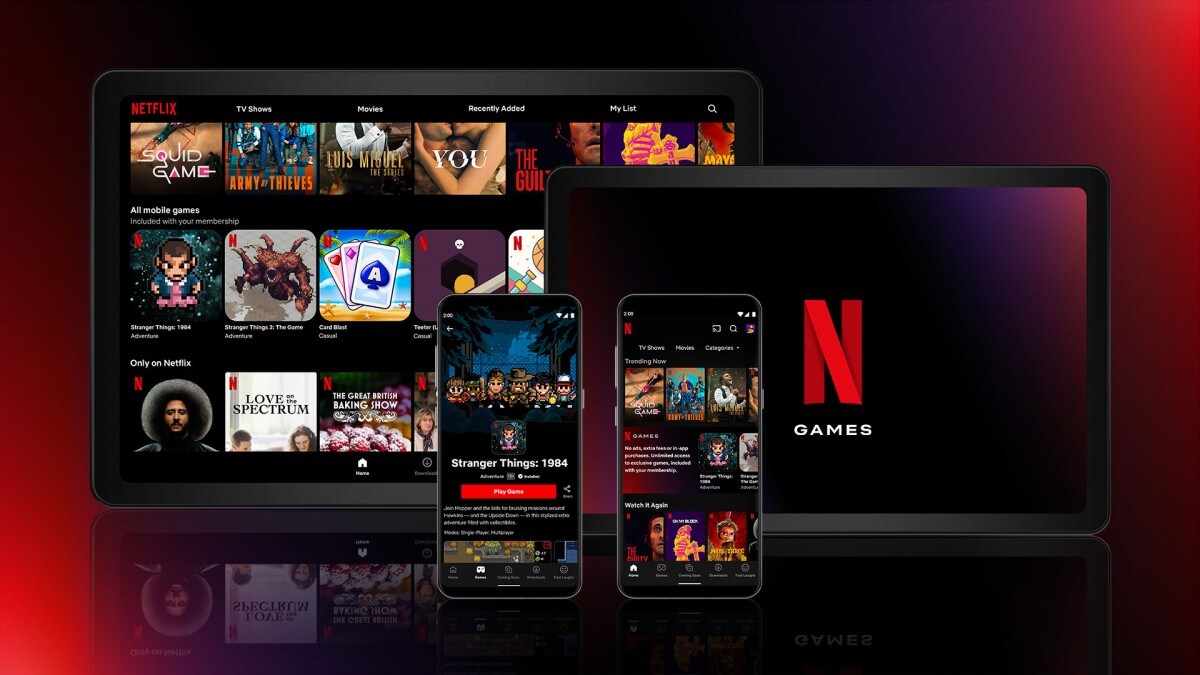 So many people will try to trick Netflix into thinking they are in a different region, so you can watch Netflix shows and movies that were previously unavailable in your region. For example, a European citizen can enjoy exclusive Netflix US content by connecting to a US VPN server . Happily, hiding your country using this method will give you access to TV shows and movies that are available in all regions of the world on Netflix. Since location is fundamental to content selection, changing your location on Netflix is key to overcoming the barriers of geo-restrictions. So, in this article, I'll explain how to change the region on Netflix and access any country library on your device, so you can travel the world without leaving your couch.
---
Part 2: Great Ways to Change Your Netflix Region
First, please check if you have an up-to-date Netflix subscription. If not, you need to subscribe. (Sign up here).
If the movie you want to watch isn't available in your location, you'll need to check which countries it's available in.
In some regions, different networks will have licensing agreements with different shows. Now I will share with you some methods and experiences on Change Your Netflix Region from Any Country.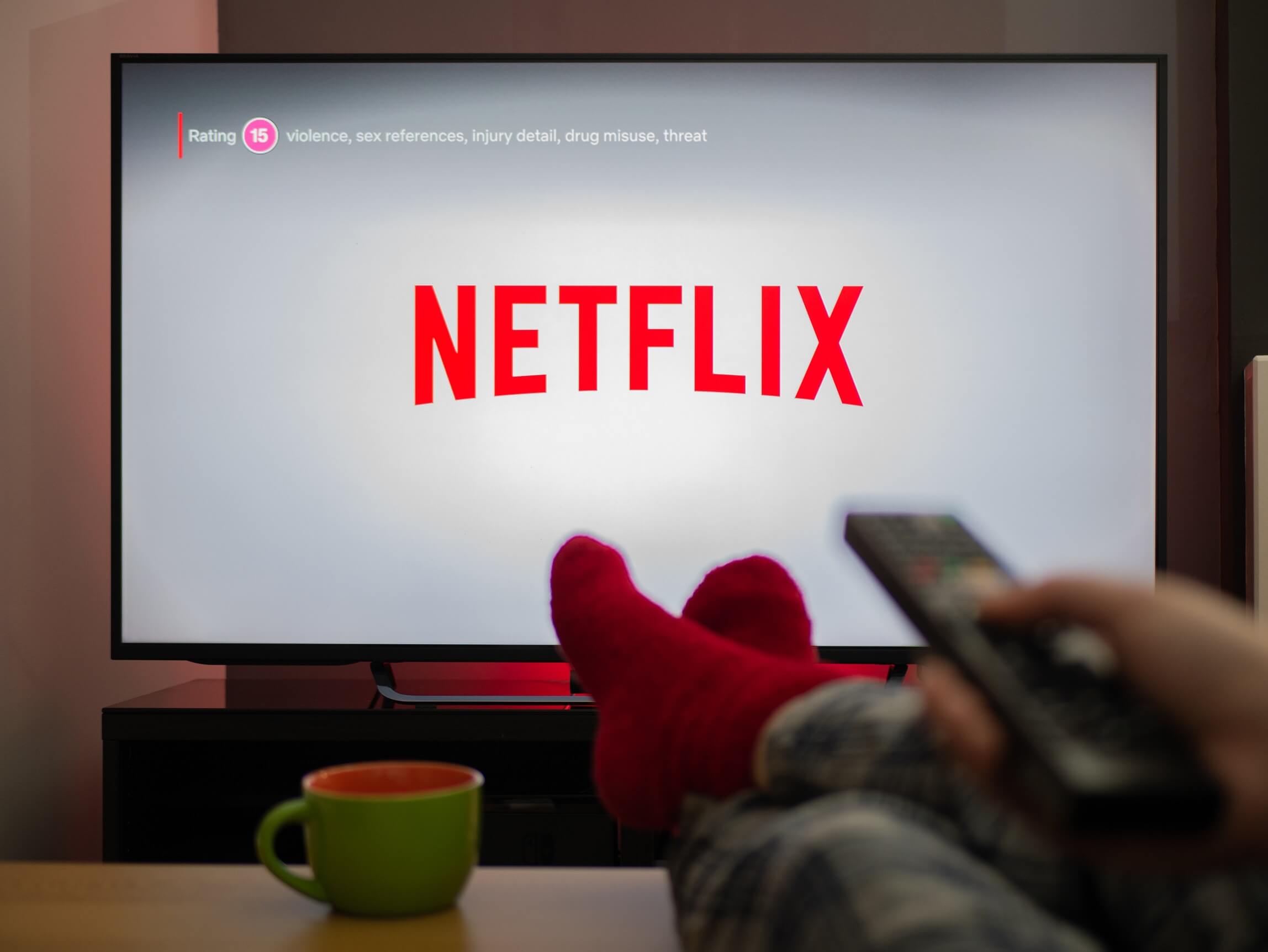 1. Change Your Netflix Region with VPN
Normally, when you use the internet, your device is constantly exchanging data with other parties and hovering over the network. If you use a VPN, it establishes a secure connection between you and the Internet. All data traffic is sent to an external server, the VPN server, through an encrypted, secure virtual tunnel. Then, your data is sent from the external server to its destination.
Once connected to the server, the IP location changer will form an encrypted virtual tunnel to securely pass all your device's data. The virtual tunnel will decrypt the data and send it to the final destination. Your original IP address will be hidden and displayed as the IP address of the selected server. You can also change your location at any time and still use the app.
Taking NordVPN as an example, let me explain to you how VPN solves the problem of Netflix Region.
Step1: Download and install the VPN for your device or PC.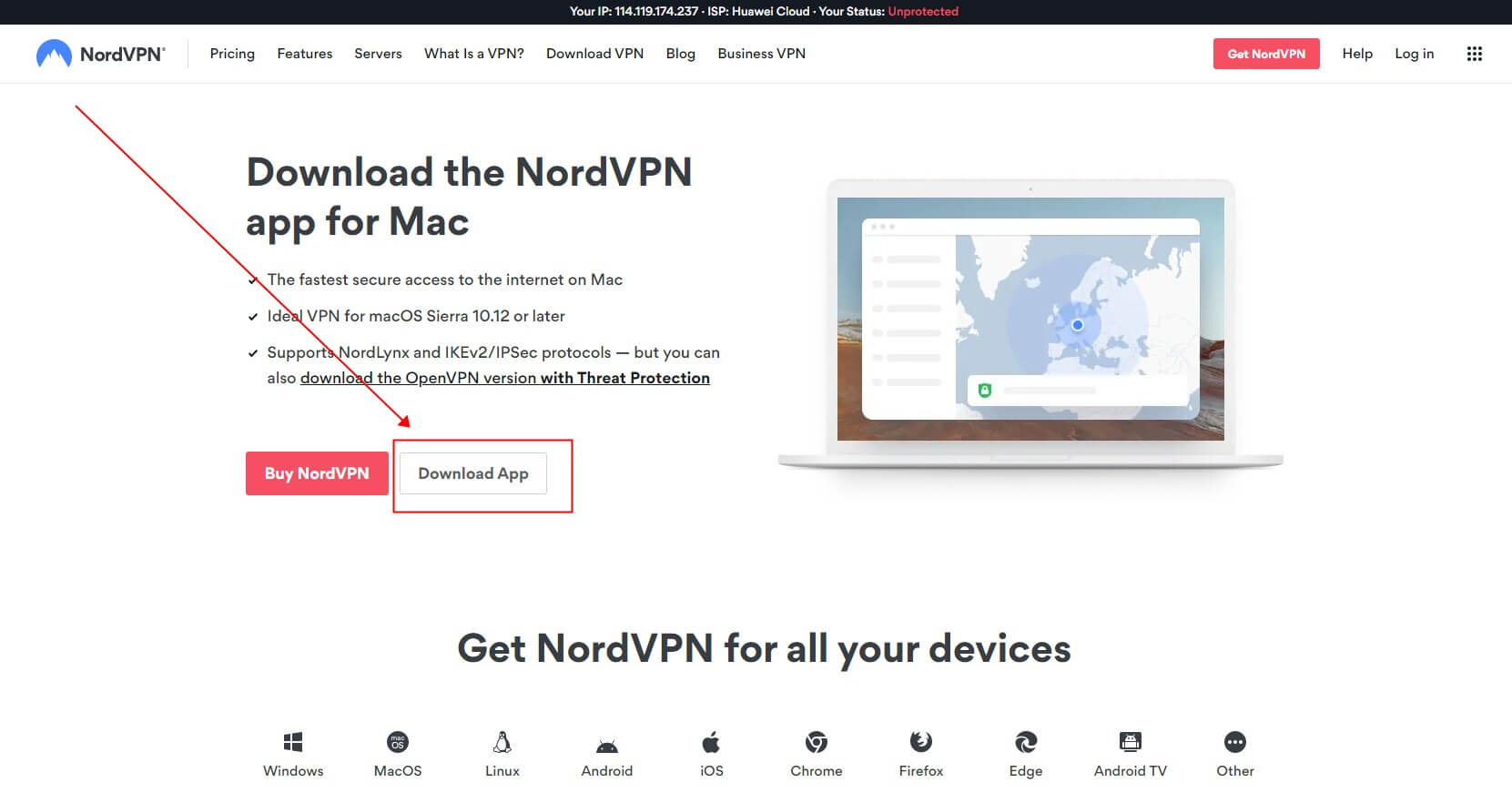 Step2: Login or register your Netflix account.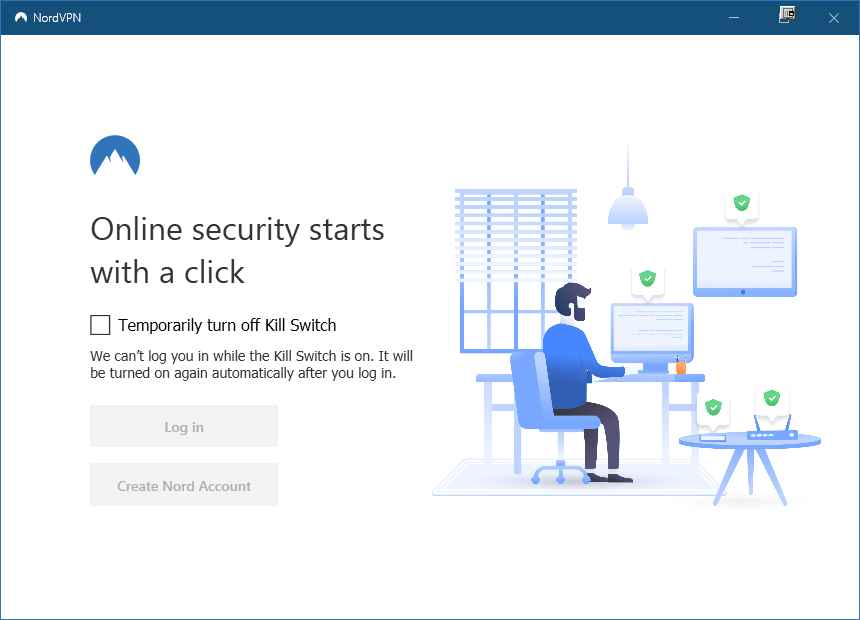 Step3: After logging into your account, connect the VPN to the server in the country that has the Netflix content you want to watch. You can also select a server from the list of countries on the left menu, or click on it on the map.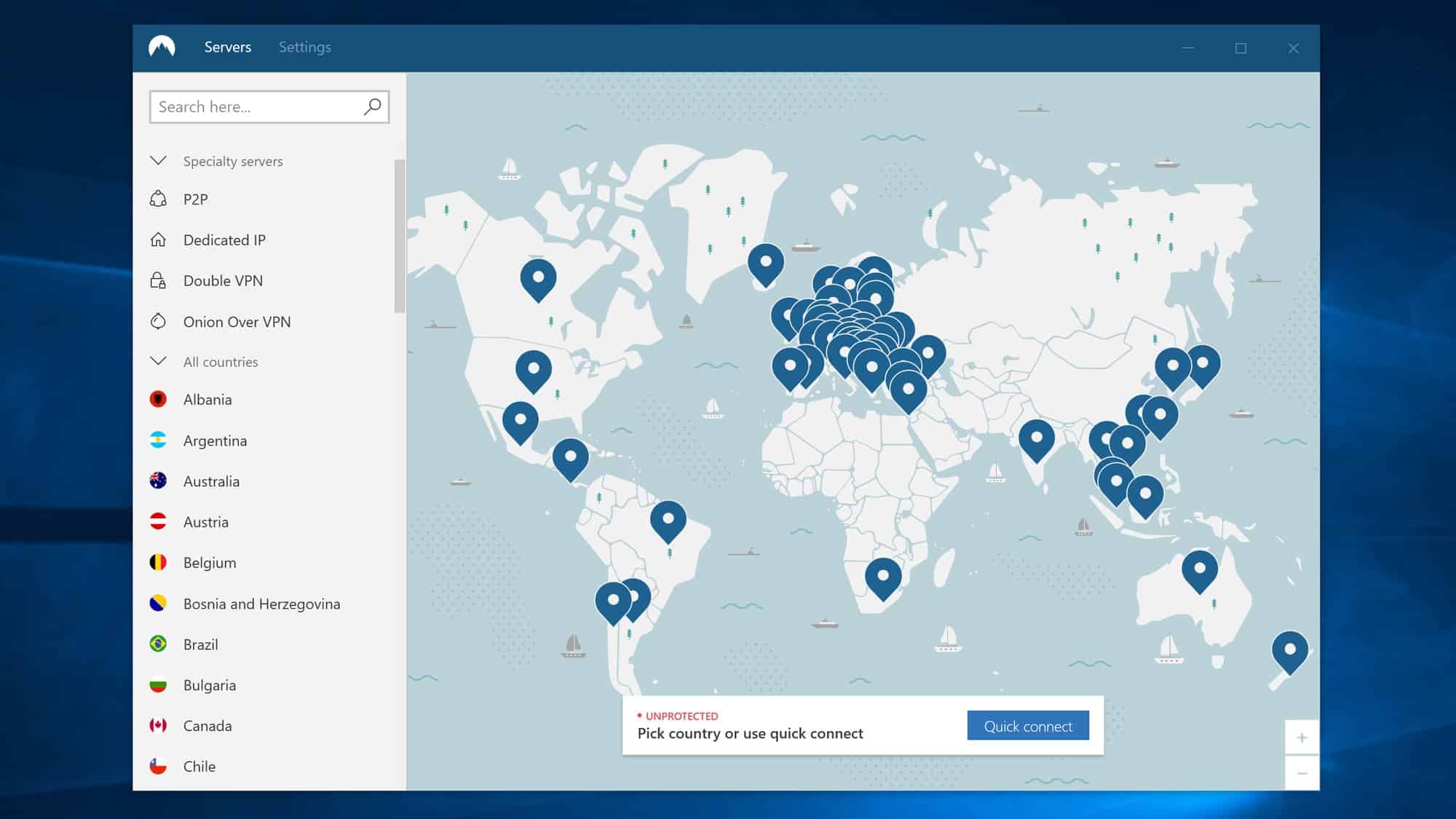 Step4: After a few moments, the status will change to Connected and the location and IP address of the server will be displayed.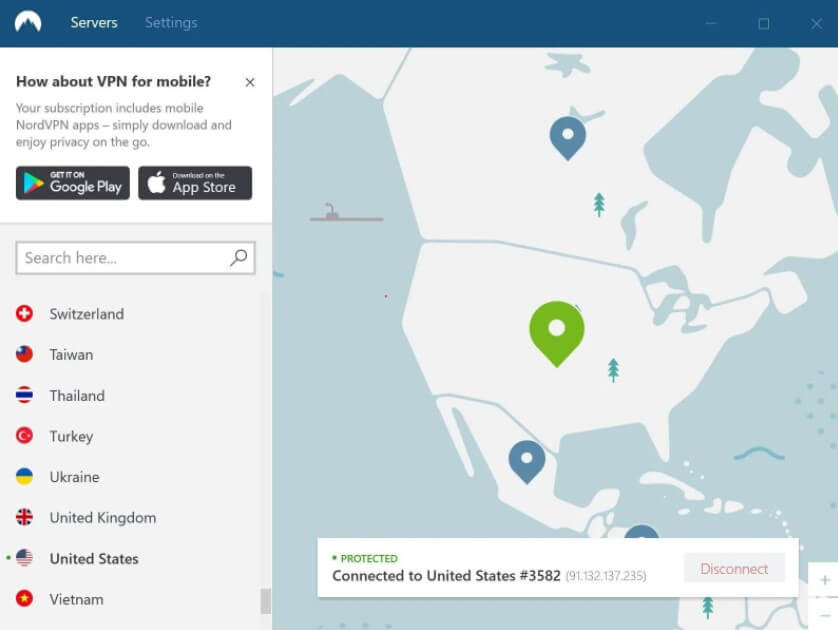 Step5: Grab some popcorn and sit back and enjoy your Netflix!
---
2. 3 VPNs to Change Region on Netflix
If you are looking for a VPN that unblocks all Netflix regions, then after reading this article, I believe this will be the perfect ending to your problems in this area. Here is our list of the best VPNs for changing regions on Netflix.
NordVPN is the best VPN for changing Netflix regions, and for good reason. NordVPN's global server network uses over 5400 servers in 60 countries.
Not only can you use NordVPN to watch Netflix, but you can also use it to unblock other streaming platforms. In our tests, it worked with BBC iPlayer, Amazon Prime Video, and more.

Pros
One of the safest VPNs.
Huge server selection.
Smart Play Technology.
30-day money-back guarantee.
Unblocks most streaming sites.
Cons
Surfshark's VPN service is a great option for watching Netflix in another country. It has over 3200 servers in 65 countries and works with 30 different Netflix.
Surfshark is as fast as its competitors, has excellent security features, and offers smart DNS capabilities so you can bypass content restrictions and watch Netflix not only on desktop or mobile, but smart TVs, game consoles, and more watch.

Pros
Unblocks many streaming platforms.
7-day free trial.
Inexpensive long-term subscription.
WireGuard support.
30-day money-back guarantee.
Cons
No split tunneling on iOS.
Atlas VPN is a solid option for changing Netflix regions, but their highlight isn't their servers.
Use Atlas VPN to unblock Netflix, YouTube, BBC iPlayer, HBO Max, Hulu, and more.
The privacy of Atlas VPN is also excellent. It's very friendly for users.

Pros
Unblock streaming services.
Unlimited simultaneous connections.
AES encryption.
Free version.
Cons
Limited tunneling protocol options.
Small server fleet.
Using a VPN is the easiest way to change your Netflix region. A VPN server tunnels your internet traffic to change your location to the desired country. It replaces your physical location with the selected country and gives you a new virtual location.
---
3. Tips on Changing GPS Location without VPN in Seconds
Another way is to change your GPS location, if you want to show the different location on line, you can use a GPS spoofing device to fake your location. Like the professional tool called iMyFone AnyTo, it can set any fake location of your choice and others will not detect it. Here is how to use this software to fake your location.
iMyFone AnyTo supports both iOS and Android devices, including iPhone 13 series and most Android brands. It is Widely compatible with the newest version, including the latest iOS 16 and Android 12. It's friendly to the people who want to change their GPS location. It can plan a route and move on it at a customizable speed. It also search for a specific destination, which is friendly for AR game lovers(Like Pokemon Go).It works very well with location-based apps like Tinder, Snapchat, popular social media platforms, etc.
Watch Video Tutorial to Stop Your Spouse Tracking GPS Location in 2022
(Note: If you have installed iMyFone AnyTo on the computer, drag the video bar to 0:28 to skip the downloading and installation part.)
Step 1: Install and Launch iMyFone AnyTo
Download iMyFone AnyTo on your computer/Mac and then install it. Once installed, open it and click "Get Started".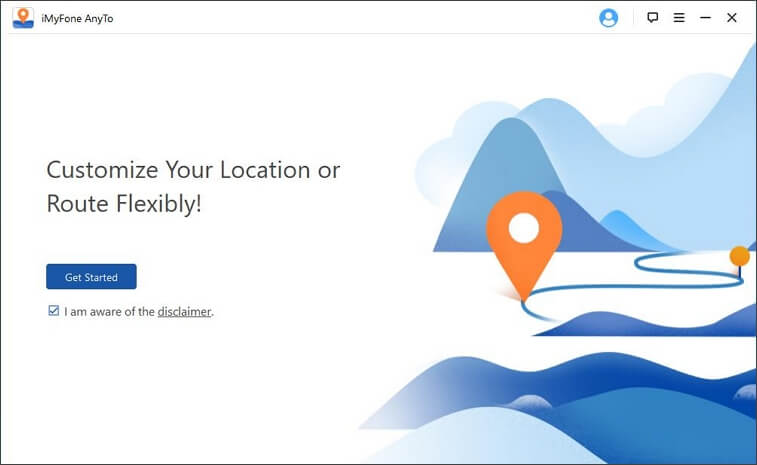 Step 2: Connect the Device to the Computer/Mac
Connect the device (iPad/iPhone) to the computer/Mac using a USB cable. And allow access to the device.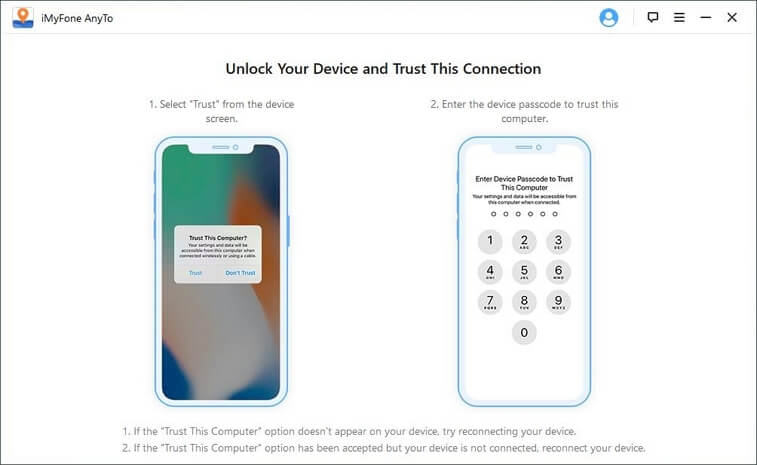 Step 3: Select A Location on the Map
Select the third icon which is the "Teleport Mode". Then, choose a location according to your need, you can also search the location by entering the address on the search bar at the top-left corner.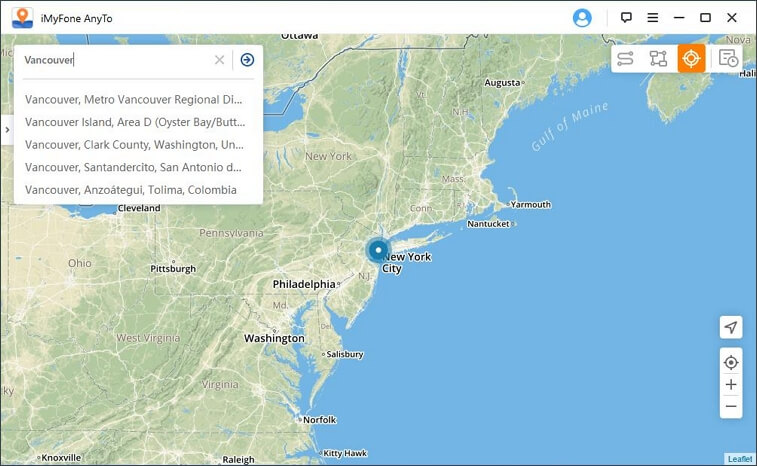 Step 4: Change Location with 1 Click
Once a location selected, a pop-up window will display on the left side. Click the "Move" button and then you location on the map will be changed immediately.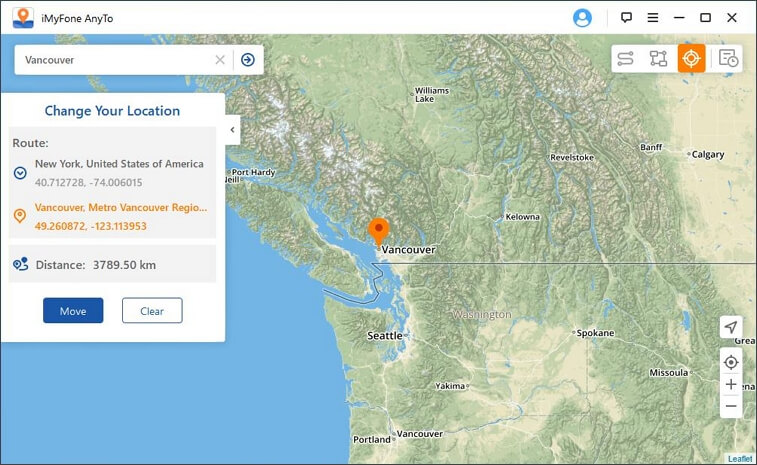 See, your location changed as well. Your real-time location won't be able to track by your wife/husband anymore. Click the "Try It Free" button below and try iMyFone AnyTo for free right now!
---
Part 3: Hot FAQ about Changing Your Netflix Region
1How does Netflix know my location?
Netflix collects information about your location based on your IP address. So, it will display all that contact that is allowed in your region.
---
2What country has the best Netflix?
Netflix in the United States has the most titles overall—5,879 movies and shows—while Canada has the biggest catalog of movies specifically, with 4,043 films.
---
3How do I change Netflix country without VPN?
Netflix based on your IP address. But if you just want to change your location to different place, you can also use the LOCATION SPOOFER, like iMyFone AnyTo.
---
Conclusion
In the article discussed above, we mentioned a list of the best VPNs through which you can change your location or Netflix's IP address so that you can watch everything that is not allowed in your area. Also, if you just need to change your GPS location, then using iMyFone AnyTo is totally sufficient, it works with several software that works based on geolocation. Also, it is highly recommended to use it without a VPN.