If you are willing to know about the Dragonite Pokémon in Pokémon GO, then you are in the right place. This article will provide you a complete guide on Dragonite Pokémon. Dragonite Pokémon GO is the most powerful and popular Dragon-type Pokémon. And this popular Dragon is evolved from Dragonair.
It is vulnerable to ice, Dragon and rock moves, and fairy. Dragonite best moveset Pokémon GO the dragon tail and the Draco Meteor. The best thing about this Pokémon is that it can circle the globe that, too, in just sixteen hours. It is the most kind-hearted Pokémon that leads to lost and foundering ships in a storm to the safety of land.
Part 1: What Is Dragonite in Pokémon GO
Dragonite in Pokémon GO is the flying type powerful dragon. This Pokémon was originally founded in the Kanto region in Gen 1. The Dragonite is an extremely powerful dragon boosted by Windy weather and is vulnerable to Dragon, Fairy, Ice, and rock type moves. Dragonite with steel wing and hyper beam does all crazy performance on every type. And its steel wings are super effective on all Dragonite weakness.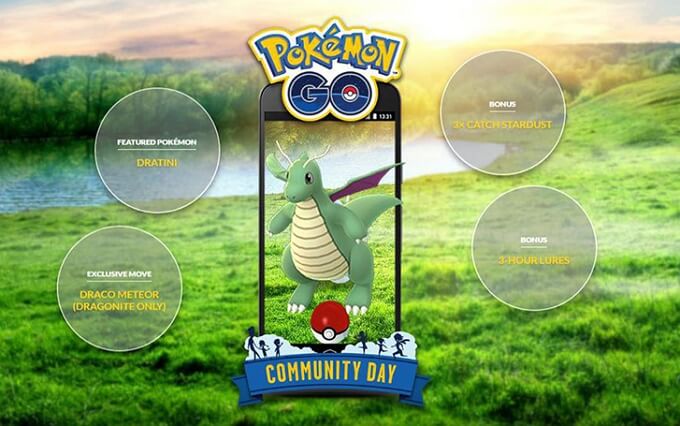 Dragonite General Details and Stats
Dragonite in Pokémon GO base stats includes 263 attack, 198 defense, and 209 stamina. The average height and weight of Dragonite are 2.2 m and 210 kg. It also has a base capture rate of five percent, and base flees rate if five percent and buddy walk a distance of five kilometers.
---
Dragonite Best Moveset in Pokémon GO
Pokémon GO Dragonite best moveset, quick is steel wing, dragon tail, and dragon breath.
Steel Wings: In Pokémon GO, it is a Steel-type quick dealing damage of 11 points while also generates energy of 6 points. Now, what makes it one of best Dragonite moveset in Pokémon is that it is very effective against the fairy, ice and rock Pokémons. On the other hand, it is not much effective against the water, fire electric and steel Pokémons.
Dragon Tail: Yet another highly effective quick move that delivers 15 damage points while generating 9 energy points. It is a powerful moveset against the Dragon Pokémon but falls weak for the Steel Pokémons.
Dragon Breath: It is the third and another powerful quick moveset of Dragonite. This move delivers a damage 6 points while it generates energy of 4 points. It is a powerful moveset against the Dragon Pokémon but falls weak for the Steel Pokémons.
Dragonite's main move is a hyper beam, hurricane, outrage, dragon claw, Dragon Pulse, Draco meteor, frustration, and return. The moveset like dragon tail, dragon breath, hurricane, outrage, dragon claw, dragon pulse, and Draco Meteor deals twenty percent more damage.
---
Dragonite Counters in Pokémon GO
Dragonite counter Pokémon GO makes it weak against ice moves and weak against fairy, dragon, and rock moves. The results are drawn with meticulous calculation upon simulating the battle between two specific Pokémons. That means, it also accounts both the advantages and disadvantages of the attack moves and the STAB bonus of the attacking Pokémon.
Each Pokémon attack stat modifies the resulting DPS. Same Type of Attack Bonus is referred to as STAB in Pokémon GO. For instance, when a Pokémon deals with the same type of attack as that of another Pokémon then it increases the damage by 25% due to STAB. If you dodge attacks when fighting, then these results do not take into account.
Dragonite can learn the same moves, so keep in mind that dragon type attack will be super effective against dragons.
There are five strongest Pokémon that could be used to beat Dragonite are like Darmanitan (Galarian Zen), Darmanitan (Galarian Standard), Kyurem (Black), Mamoswine, Weavile.
If you want to take down the Dragonite as fast as possible, you could choose the ice type as it is the main weakness of Dragonite.
---
Dragonite Weakness in Pokémon GO
Dragonite weakness Pokémon GO includes the Dragon, Fairy, Ice, and Rock. The Ice moves Pokémon could create effective damage that is up to two hundred and fifty-six percent. That's why ice-type attacks are the best when dealing with Dragonite as they are double super effective. A Pokémon with an ice beam or Blizzard could be beneficial as it could quickly turn the battle in your favor. The main Dragonite Weakness in Pokémon GO is that it had a very high max CP, which translates into a high CP decay when placing it in a gym.
---
Dragonite All Moves in Pokémon GO
Dragonite is the top choice to attack gyms and in raids speaks for itself. It shows how useful this Pokémon is in the current metagame. Pokémon GO best Dragonite moveset is more viable or commonly used than the others. There are many moveset that a Dragonite could learn quickly. Some of the moves like Dragon Breath and Dragon Claw are the moveset that is the most fun to use while attacking the gym.
The best thing about Dragonite moveset Pokémon GO is that it gives a large time window for dodging incoming attacks. The best fast move of Dragonite is the dragon tail for defending purposes. And if you are considering the best charge move for Dragonite is Outrage. One of the effective and hardest moves of Dragonite is Hurricane to dodge as it includes a small damage window and is useful in Muschamp.
Part 2: How to Get Dragonite in Pokémon GO
You must know that Pokémon GO is a popular game that is all about finding and catching those rare Pokémon scattered around the world. But some Pokémon are easy to find and catch, and some are painfully difficult to find and catch. Among all over, the ultra-powerful Dragonite is the hardest to find and catch. But, you may wonder how and where to find Dragonite Pokémon GO? If you are searching for Dragonite, then you must understand that it just won't spawn up all the time so easily as it is an ultra-rare spawn.
Rather than evolve all the way from a lowly Dratini, you might want to wait to catch one of the best Dragonite. The Dratini is mostly available near the water body like a major bay. You could maximize your chance of seeing a Dratini by looking for Pokestops near the water and lure. The higher evolved form seems to have a very low chance of spawning wherever a Dratini spawns.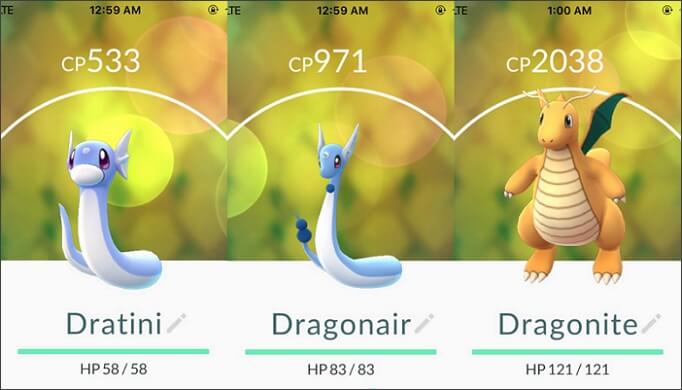 You could get Dratini easily near the water bodies, and the best part is that it could transform into a powerful Pokémon that is Dragonite. Now, when it comes to transforming to Dragonite, the gamers will require spending over 100 Dratini candy to achieve it. The gamers could also use the Incense in place of candies to evolve the creature. The gamer must ensure that the place is larger and wider as it will be better to catch the new creature.
Since the beginning, Dragonite is the fan-favorite Pokémon due to the best moveset for Dragonite Pokémon GO that could take down every Pokémon. To Jumpstart the special Pokémon research, the first object required is the player that you need to add and catch three Pokémon with weather Boost and hatch an egg. Once all this process is done, the player is rewarded with a Dratini encounter. You could continue participating in the questline to get more candy and a better chance to catch a Dragonite.
Part 3: What Is Shiny Dragonite in Pokémon GO
Shiny Dragonite Pokémon GO is the powerful and the best Pokémon. It is the Pokémon from Gen 1, which continues to be useful to this day. If there's any iconic and coolest Pokémon from Gen 1 then it is undoubtedly the Shiny Dragonite in Pokémon GO. You must know that four to five percent of Dratini that could found today are all shiny.
If you want to get a shiny Dragonite, you must find one shiny Dratini as it could evolve into a shiny Dragonite. If you participate in Community day for any length of time, you can probably have yourself a shiny Dragonite by the next few hours. But you must make sure that you have to evolve your highest IV shiny until you are done with catching.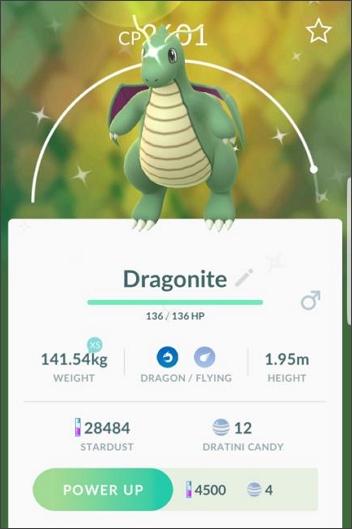 The shiny Dratini is pink that evolves into an extra pink shiny Dragonaire. You may also find the shiny Dragonite in the green. With the Dratini evolve into Dragonite, you could also get some special move like Draco meteor, which is not otherwise possible to get. Drantini is a pretty rare Pokémon that you may not find in most locations.
You could only find a Dratini with an extreme amount of hunting only. In the research quest, the players also get the offers and the best chance to catch some very rare Pokémon that also includes Dragonite and many other new variations for Pokémon. The best moves for Dragonite Pokémon GO is Draco Meteor that you could eventually get while the Dratini evolves to a Dragonite.
Because of the legendary-tier attack stat and decent bulk, Dragonite is one of the most useful and versatile Pokémon in the game. In Pokémon GO, there are quite different ways to encounter a Dratini that means there is a high chance of encountering a shiny Dratini. There are four effective ways to help you encounter a Dratini like that egg hatches, raid battles, in the wild, and in September field research.
Pro Tip: Find More Dragonite in Pokémon GO with Ease
If you want to find Dragonite Pokémon GO best moveset with ease, then iMyFone AnyTo could be an ultimate solution. With this effective solution, you could easily change GPS location anywhere instantly, which means, you can catch Pokémon without moving or walking outside. That sounds fantastic, isn't it?
The best part of iMyFone AnyTo is that you can plan a route on the map and make your iOS/Android devices move along with customized speed. It perfectly works with Pokémon GO and other location-based app like Harry Potter: Wizards Unite, and much more.
With the help of this amazing location spoofer, you could get easily fond of enjoying the Pokémon GO Dragonite moveset by faking your location with one click. Also, you can level up the game faster than ever. Now, let me invite you to watch the video tutorial to learn how to use this amazing iOS/Android location changer to spoof Pokémon GO effortlessly.
Spoof Pokemon GO Effortlessly with iMyFone AnyTo
Step by step tutorial to use iMyFone AnyTo is mentioned below:
Step 1: Install and Open iMyFone AnyTo
In the first step, click the "Try It Free" button below and install iMyFone AnyTo on your PC/Mac. Launch it on your computer and then click on "Get Started".
To proceed, you need to connect your iOS&Android devices to the computer through the original USB cable, and then you need to click "Trust" when it asks you to "Trust This Computer" on your iOS&Android devices.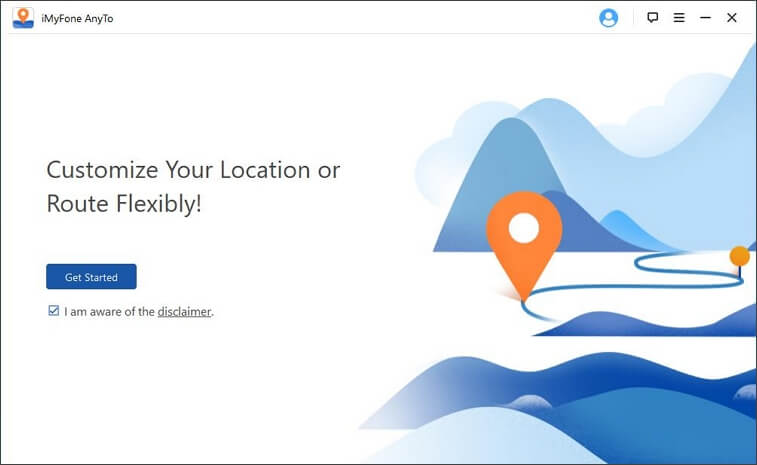 Step 2: Select Multi-spot Mode
In the second step, you need to plan your customized route on the map. For this, you could choose "Multi-spot Mode", the second icon at the upper right corner and then zoom in and out the map by scrolling the mouse followed by selecting the desired destinations one by one.
Alternatively, you can also search for any destinations from the box on the top left and select the one from the results.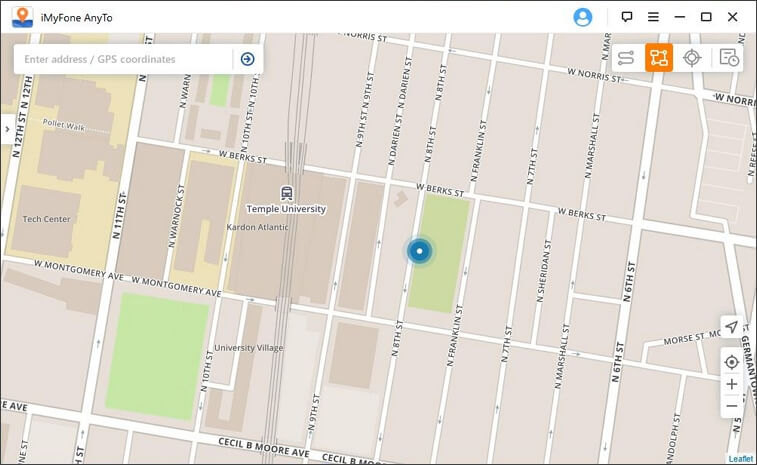 Step 3: Spoof Pokemon GO with 1 Click
After you're done planing your own route, you can adjust the speed according to your need and decide how many times you want to playback the route on the side bar.
Once you've done the selection, all you need is to hit the "Move" button to simulate your GPS movement in just a matter of a single click.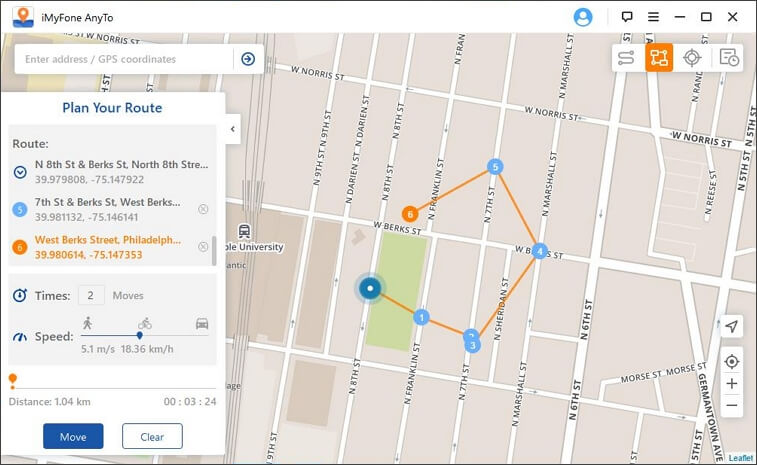 By following the above steps, you could easily change your location to some other location by just sitting in one place. iMyFone AnyTo could be the best option to fake the location and find new and rare Pokémon with ease.
---
Conclusion
The complete guide related to Dragonite Pokémon GO moveset could effectively and efficiently serve your purpose. Pokémon GO is the popular game that every year introduces a new and the best range of Pokémon. But the Dragonite is the most popular one as it is powerful and very rarely found Pokémon. With a 4.5 rating, this effective Pokémon can easily make the battle in your favor. But you must know Pokémon GO Dragonite weakness could go against you.