[2023] The Best Answer for Pokemon GO Remote Raid
Category: Change Location
5 mins read
If you have a Pokémon Go Remote RaidPass , you can participate in raids from a distance. To do so, ensure that the gym is visible on your map. You can utilize the Nearby button to locate raids taking place in close proximity to your current location. Alternatively, if you have Pokémon guarding a gym, you can participate in raids there, regardless of how far away it is.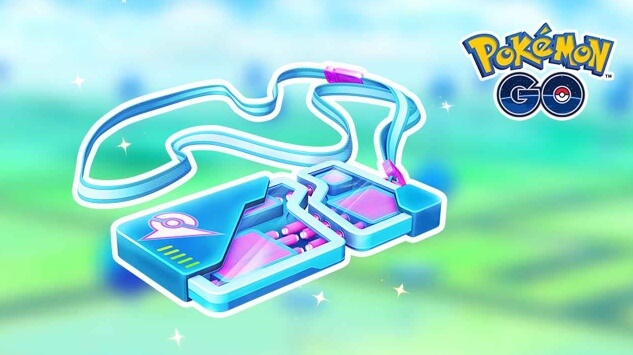 It's important to note that a Pokémon Go Remote Raid Pass is a distinct item from the regular Premium Raid Passes and is required for remote raid participation.
Part 1: What is Pokemon GO Remote Raid Pass?
It's a pretty cool addition to the game that lets you join Raids from wherever you are without having to travel. This means that you can participate in battles from the comfort of your home or office.
What's really neat is that with Remote Raid Passes, you can also take part in Raid Battles anywhere in the world if another player invites you. Just keep in mind that you need to be friends with that player before joining their Raids.
By collecting these passes, you'll have access to all sorts of exciting Raids and even have the opportunity to encounter Legendary Pokemon that are difficult to find otherwise. So if you're an avid Pokemon Go player and looking for new adventures, Remote Raid Passes are definitely worth exploring.
Part 2: How to Get Pokemon GO Remote Raid Pass?
There are several methods that can help you get your hands on these valuable passes, allowing you to join remote raids and battle with players from all around the world.
One of the most straightforward ways to acquire a Remote Raid Pass is by purchasing it from the in-game shop. For just 100 poke coins, you can buy a single pass or opt for a bundle of three passes for 300 poke coins.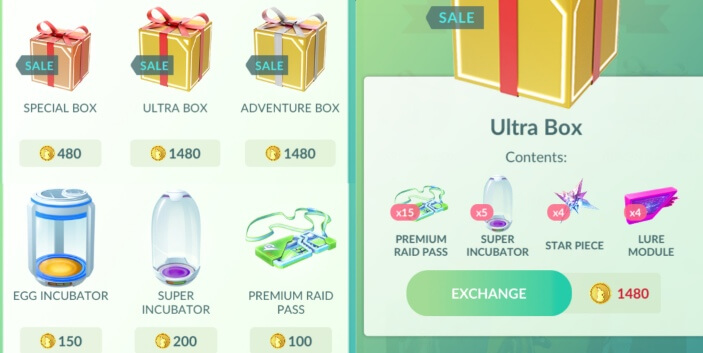 This option provides quick and easy access to remote raids so that you can start battling right away. So, this is how to get remote raid pass without any trouble.
Part 3: How to Join a Pokemon GO Remote Raid?
Here are the simple steps about how to join a remote raid:
Step 1. Open the map view in the game.
Step 2. Look for the "nearby" button located at the bottom right corner of the screen.
Step 3. Click on the "Raid" tab to see a list of available raid battles nearby.
Step 4. Tap on the "view" button next to a raid battle that you want to join.
Step 5. Once you're on the raid battle screen, click on "join" to access and participate in the remote raid.
Step 1. Wait for an invitation from your friends to join their remote raid battle.
Step 2. Once you receive an invitation, click on it to accept and enter into their raid battle.
Step 3. Use your Remote Raid Pass (which your friend must have shared with you) to get entered into their remote raid.
By following these simple steps, you can easily join and enjoy participating in exciting remote raids in Pokemon Go.
Part 4: How to Use a Remote Raid Pass?
Here is how to use remote raid pass:
Step 1. Open the Nearby screen by tapping on the binoculars icon at the bottom right-hand side of the game screen.
Step 2. Select the silhouette of a Pokemon under the nearby bar.
Step 3. Tap on "Raid" at the top of the tab that opens up.
Step 4. Choose an ongoing raid that you want to join.
Step 5. If you have any Remote Raid Passes, click on the big pink "Battle" button (which will display how many passes you have).
Step 6. You can now participate in the remote Raid Battle and try to catch new Pokemon.
Part 5: How to Find Raid Near Your Home?
If you already have a pokemon go raid schedule, you might be wondering how to find raid near your home, right? If so, then you must follow the following steps:
Step 1. Tap on the bar located in the bottom right corner of the Pokemon Go app.
Step 2. Open the Pokemon radar view.
Step 3. Switch from the Pokemon tab to the Raid tab.
Step 4. You'll see text indicating how many raids are currently being played and how many are available to play.
Step 5. If there is a raid near you, join it! If not, consider teleporting yourself to popular Pokemon Go hotspots where you can join raids freely.
[Bonus Tips] How to Join Raid around The World?
If you want to play Pokemon Go remote raids from anywhere in the world, iMyFone AnyTo is the perfect solution. The app offers intricate location spoofing features that are both efficient and reliable.
By using iMyFone AnyTo , you'll be able to make friends all around the world and participate in remote raids globally. It is one of the best ways to join raids all over the world.
iMyFone AnyTo offers a range of features that are perfect for Pokemon Go remote raids: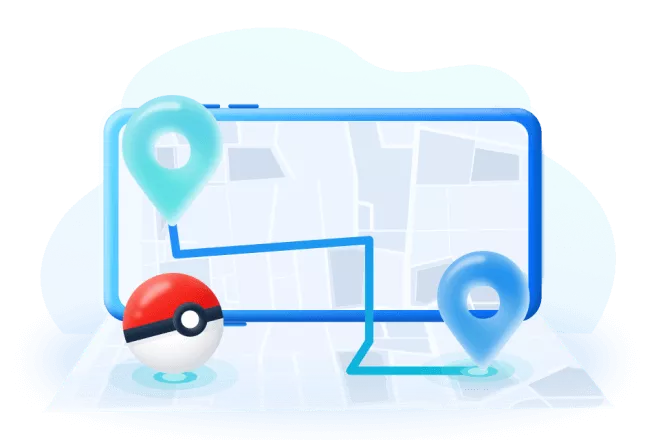 Key Features:
Works seamlessly with location-based apps like AR games and social platforms without any issues.
Use the joystick feature to simulate GPS movement freely, making it easy to navigate around the map and find nearby gyms with ongoing raids.
Compatible with all iOS and Android versions, including the latest releases like iOS 16 and Android 13.
Step 1: Install the iMyFone software on your PC. Open the software, and clock on Get Started.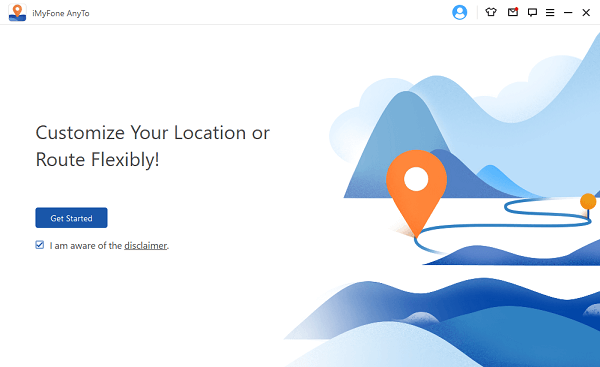 Step 2: Connect your phone with it, and you will see your location on a map.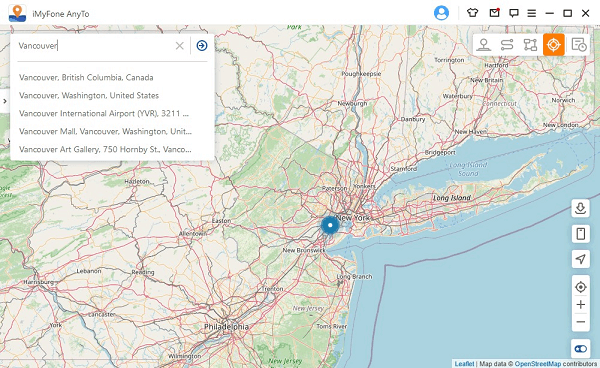 Step 3: Here you will get a map, drag and select the location you want. Choose the place where you want to go to and click Move.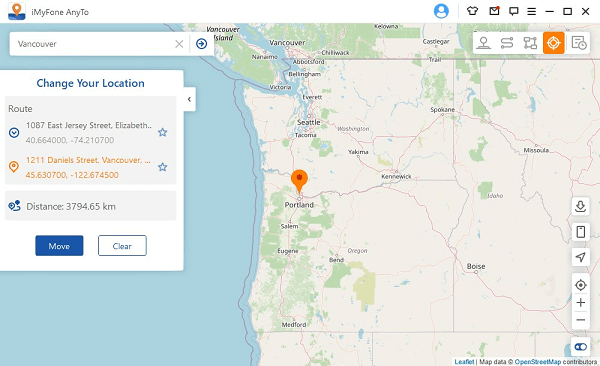 Now you will get your fake location, and the new location will appear in your phone.
Now we invite you to watch the video to explore this AMAZING Pokémon Go Spoofer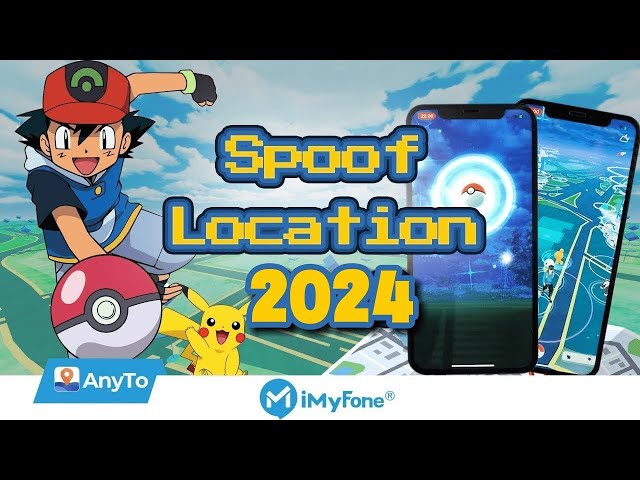 This app is one of the best fake GPS location apps for Pokemon Go and is compatible with both iOS and Android devices. With just one click, you can switch to any location in the game and catch more Pokemon.
Conclusion
iMyFone AnyTo is the ultimate solution for anyone looking to participate in Pokemon Go remote raids from anywhere in the world.
With these powerful location spoofing features, joystick movement simulation, and compatibility with all iOS and Android versions, you'll be able to join raids and make friends from across the globe without ever leaving your home.
Whether you're an avid Pokemon Go player or simply looking to explore new locations virtually, iMyFone AnyTo has everything you need to enjoy the full experience of Pokemon Go remote raids.
Change GPS Location on iOS/Android
168,282 people have downloaded it.
Fake iOS/Android GPS location to anywhere in the world instantly.
100% Work with location-based apps such as AR games, social platforms, etc.
Joystick to simulate GPS movement freely when playing games.
Import / Export GPX file to save your favorite routes.