Location-based augmented reality games are taking the world by a storm. The likes of Pokemon Go and Ingress have really been successful, and the thirst for similar games is ever high. With the recent release of Harry Potter: Wizards Unite, players all over the world are eager to explore multiple locations in the game. However, the challenge of being unable to freely move to various geographical locations, discovering fundable, has presented the same set of setbacks that Pokemon Go player faced. That is the need to spoof your GPS location in Wizard Unite to get more out of the game without having to travel far and wide.
What Is Harry Potter – Wizards Unite?
Ever heard of Pokémon Go? We bet you have. If you liked it, there's a great chance you'll love Harry Potter: Wizards Unite. This is an augmented reality mobile game for users of iOS and Android devices. It offers players a chance to battle dark forces and restore chaotic magic that is rampantly spreading across the Muggle and Wizards world. Just like in Harry Potter books and films, you are supposed to keep the muggle world from finding out about the secrets of the wizarding world. As the player, you will get to play alongside some of your favorite characters not only from the Harry Potter franchise but also from Fantastic Beasts.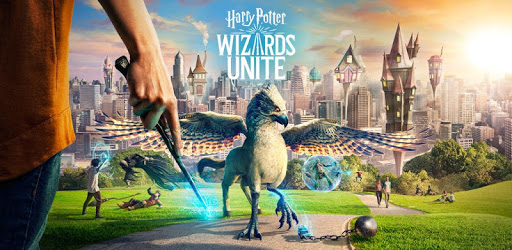 How Do You Play Wizards Unite?
The whole premise behind this highly interactive game is Harry Potter and his fellow wizards and witches being pitted against dark beasts and other forces. Because of an unexplained event referred to as the "Calamity" in the game, magical items are being scattered across the Muggle. You are required to save some characters in the book from this event. Also known as No-Maj, the Muggle is explored by walking around your real-world environment using your phone, similar to how you do in Pokémon Go.
It shouldn't really come as a surprise that Wizards Unite was developed by Niantic and WB Games, the same developers for Pokémon Go. As of June 2019, the game was available for download – in both Android and iPhone app stores – in more than 150 countries around the world. Just like all AR location-based games, players can also spoof their location in Wizards Unite.
What to Know Before Spoofing Your Location
Ingredients, Inns, Greenhouses & Fortresses
Ingredients are used to make potions. They are 57 different types of ingredients found by either exploring or defeating confoundable(s).
Inns are small buildings that offer food. Each food provides spell energy for casting spells.
Greenhouses are buildings that house some ingredients used to brew potions as well as energy to cast spells.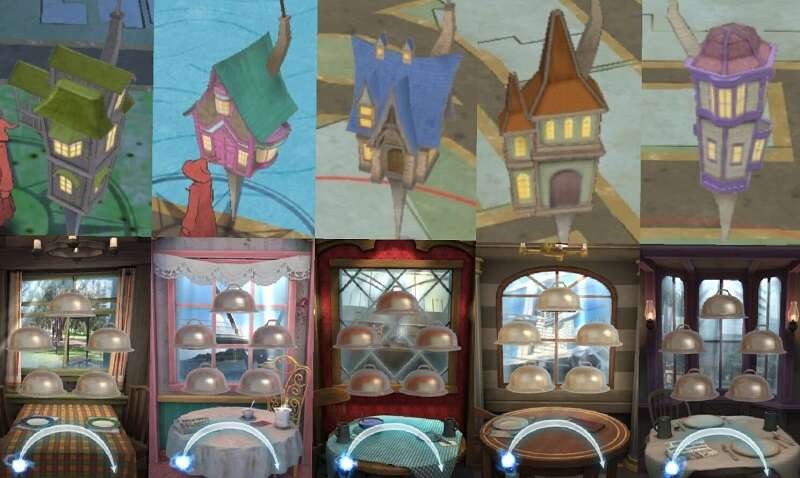 Professions, Potions, Portkeys & Spells
These are three classes, each with its own unique skill tree and specialty. The classes are Magizoologist, Professor, and Auror.
Potions heal you when fighting dark forces and beasts. They also refill your spell energy and give you XP gains.
If you have played Pokémon Go, think of portkeys as eggs. When opened using a key, the player is given tasks to perform for XP gains.
Spells are casted in order to defeat the dark forces and beasts. They can also be casted to collect food.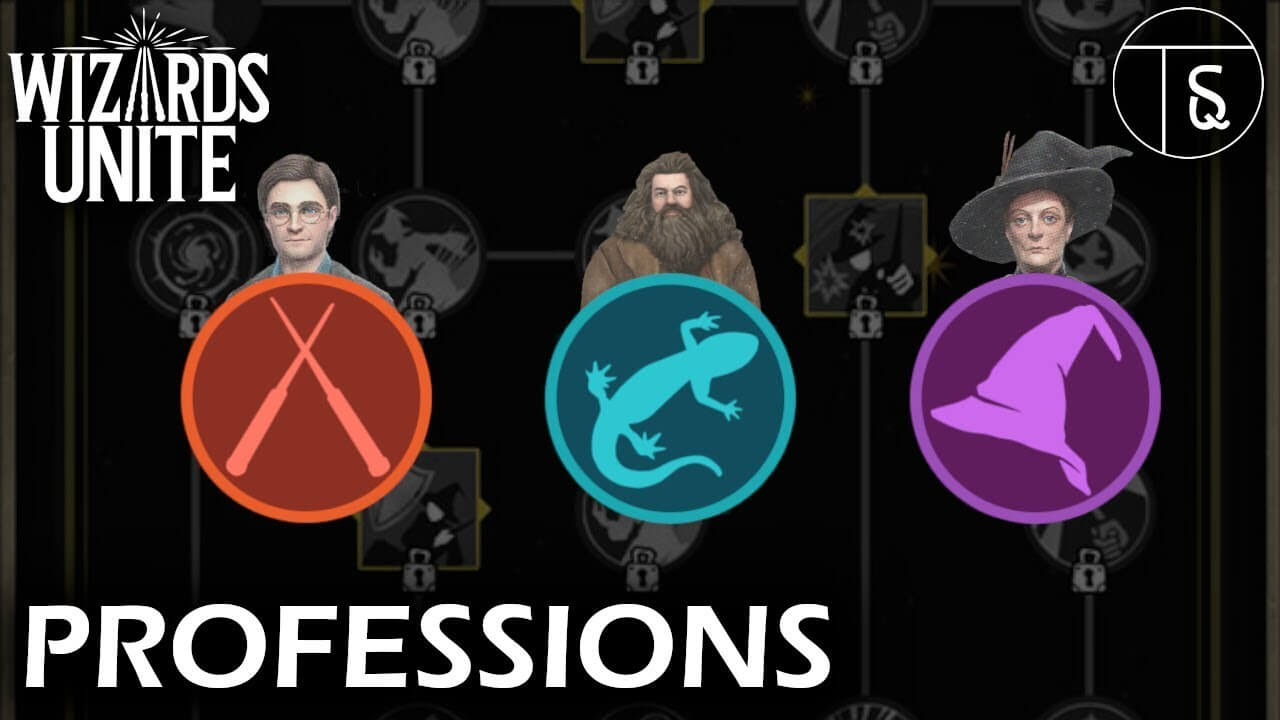 Traces, Foundables & Confoundables
Traces are floating discs in the map with symbols that denote either a magical beast or dark forces.
Foundables are hidden within traces and are guarded by confoundables. They must be saved and can either be objects or people.
Confoundable(s) are the spells that trap fundable. They can be magical beasts, curiosities, or dark forces.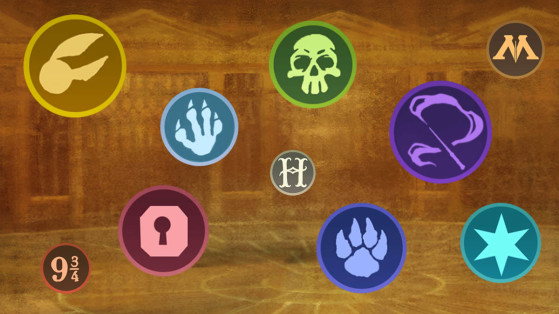 Top 2 Ways to Fake GPS Location in Wizards Unite for iOS Devices
Thinking of exploring new places in Wizards Unite on your iPhone from the comfort of your home? Worry not. We have described 2 popular methods for faking GPS location in Wizards Unite.
1

iMyFone AnyTo
iMyFone AnyTo is a premier iOS location changer application that you can use to get the most out of your Harry Potter Wizards Unite game. This innovative app allows iPhone users to access Wizards Unite content that's restricted in their actual physical geographical location without any hassles. That is, players without technical skills can spoof Wizards Unite GPS in 1 click.
Top features to fake GPS in Wizards Unite:
Set fake coordinates in Wizards Unite and other location-based apps without jailbreak.
Customize your movement speed in Wizards Unite and other AR games.
Share virtual Wizards Unite location on social media.
Keep historical records of your movement when faking GPS in Wizards Unite.
How to Fake Your Location in Wizards Unite with AnyTo - iOS 16 Supported
Step 1.Install and launch iMyFone AnyTo on your computer. In the app window, click on "Get Started".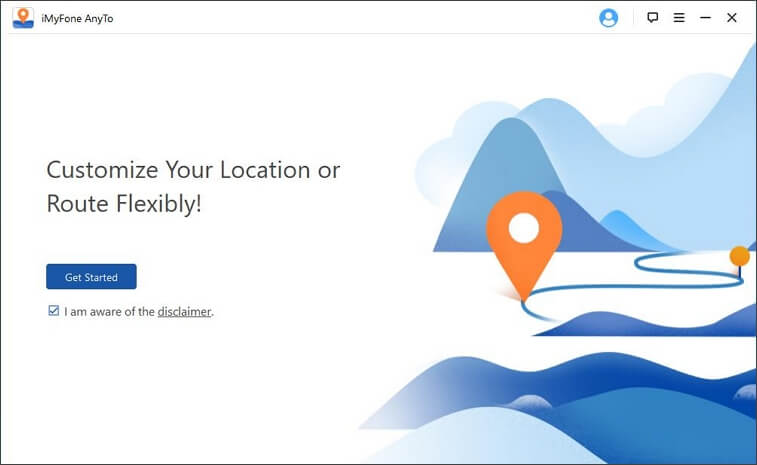 Step 2.Now, connect your device to the computer via USB, and when prompted for confirmation, do it. Typically, you will be required to input your screen's passcode.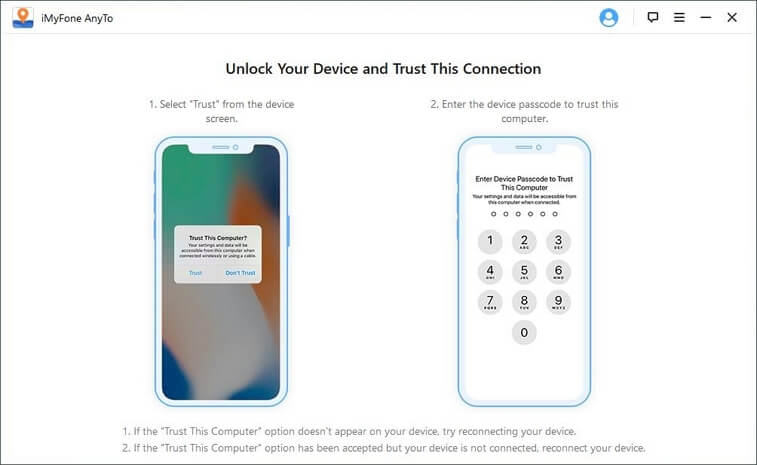 Step 3.A map will load on the screen. Now, click on "Teleport Mode" and input your preferred destination or choose the spot through zooming in/out the map.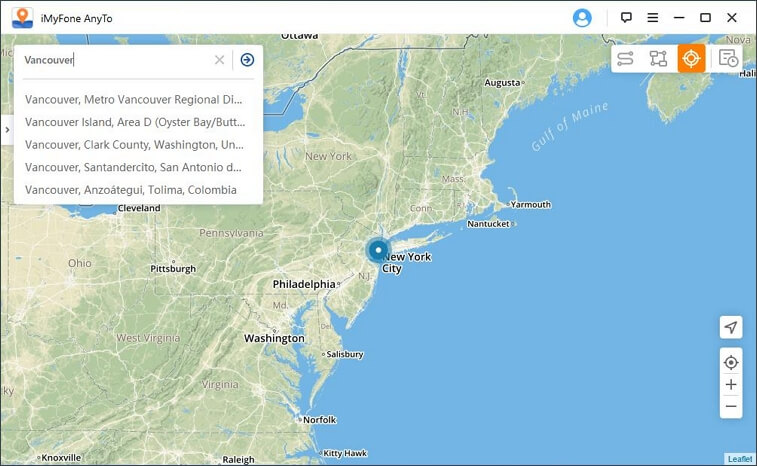 Step 4.Confirm the choice by clicking on "Move" when prompted, and all location-based apps on your phone will change their location.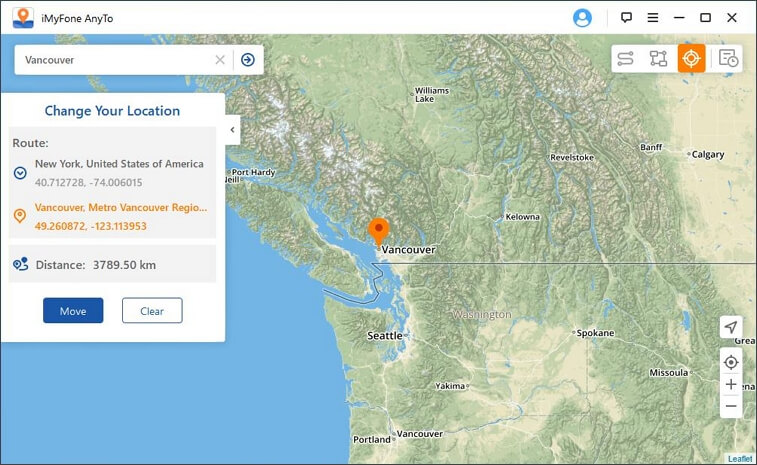 To test whether your iPhone has successfully spoofed the location, open Google map or Wizards Unite game, the location will be changed to your selected place.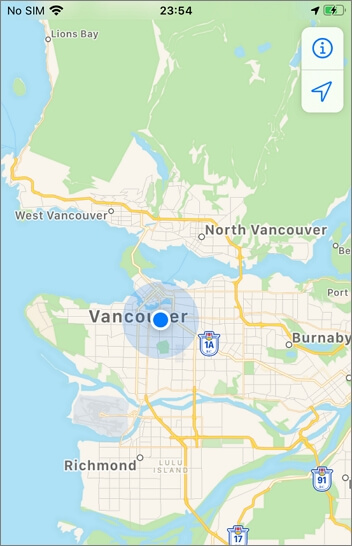 Now, you can enjoy playing Harry Potter at a different place. Maybe there is much surprise - find more wizards at your new place.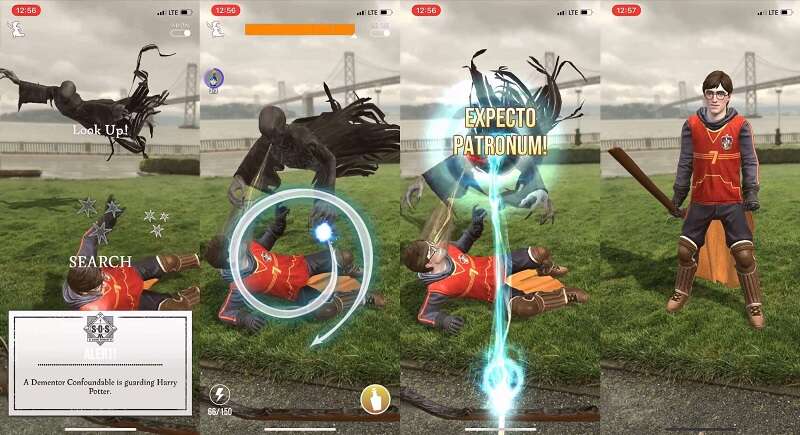 Simulate Movement in Wizards Unite without Walking Outside
Step 1.On the map page, at the top right corner, you should see an option for "Two-spot" mode. Click on it. (You can choose Multi-spot if you would like to use Multi-Spot Mode. )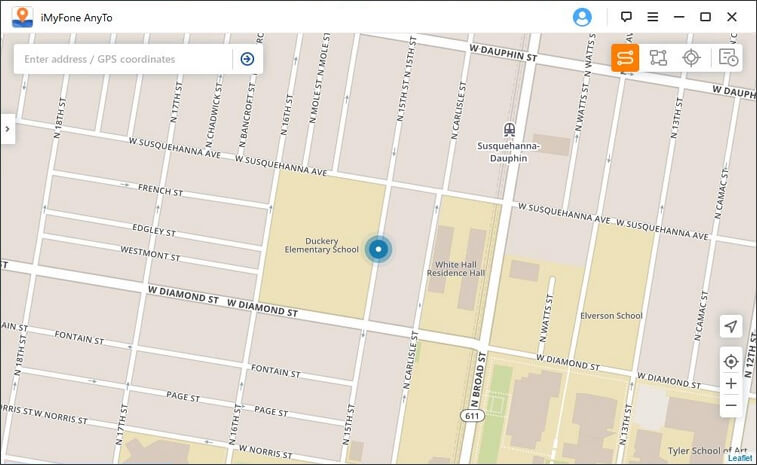 Step 2.Now select (or search) your preferred location on the map and pinpoint it. On the side pane, you can set the number of times you want the virtual route to move and then set up your desired moving speed.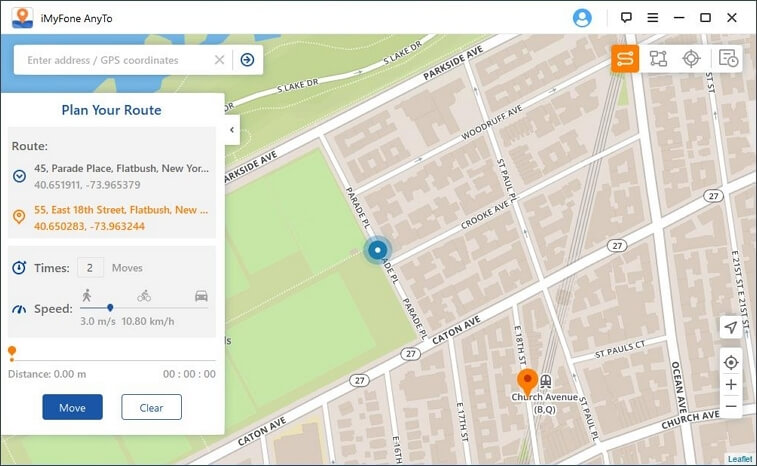 Step 3.Click "Move" when you're done and check out the customized movement.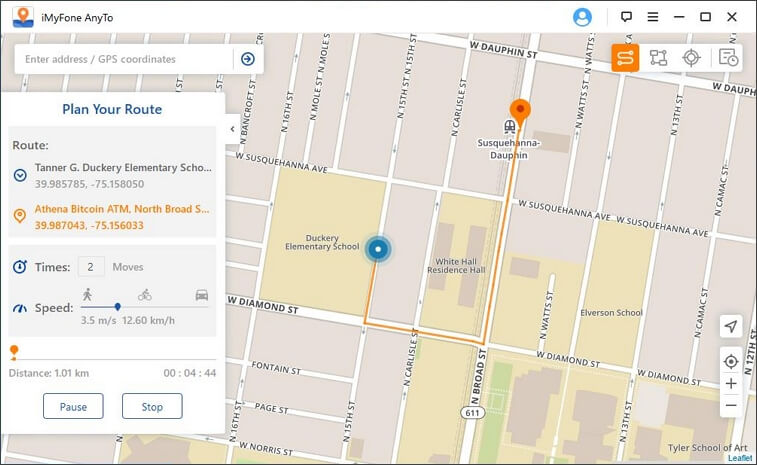 AnyTo is 100% safe to use. Installing and operating it is fairly straightforward as well. We have not received any serious reported bugs or glitches.
---
2

Gfaker Device
If you are not too keen on downloading location faking apps/software but still want to simulate your GPS location without jailbreak, you may want to look into hardware solutions. A great example is the Gfaker tool for iOS. This is a very popular tool, thanks to its plug-and-play feature.
Gfaker is connected to an iOS device either via the USB port or Bluetooth. Once connected, your phone recognizes it as an external GPS device through the Apple External Accessory Framework. This allows it to override the internal GPS hence simulating your location.
Features of the Gfaker
It is portable, thanks to its small size.
It works for all location-based apps and games on iOS.
It is compatible with iOS 9 to iOS 16.
Steps to Spoof Location in Wizards Unite
Step 1: Start by connecting the Gfaker device to your iPad or iPhone. You can do this by either plugging it in via the lightning dock or connecting wirelessly via Bluetooth.
Step 2: Set your preferred location on the Control app's map.
Step 3: Provide confirmation when prompted, and your location will immediately be changed.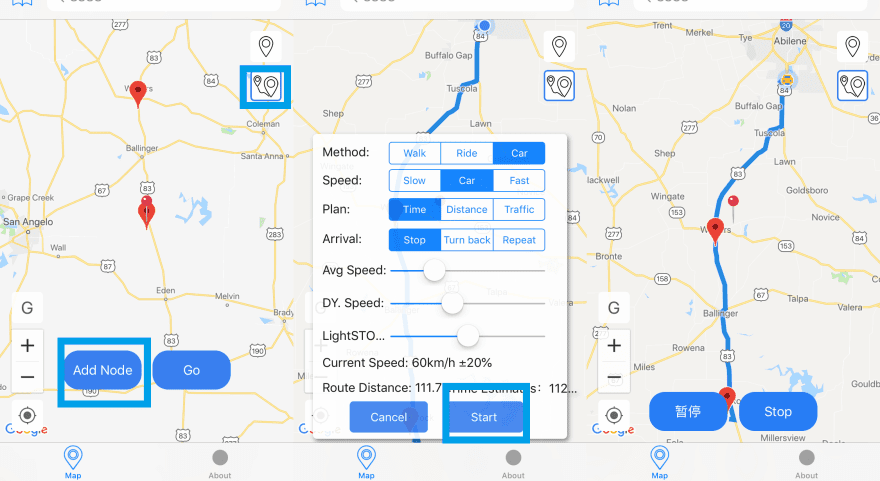 Pros:
It does not require jailbreak.

It does not require coding.
Cons:
It is very expensive - $198.

It may make your iPhone bulky.
How to Spoof Wizards Unite Location on Android Devices
Android users can also enjoy the benefits of simulating location in Wizards Unite. We advise you to be careful when doing this. Niantic has been known to ban players from faking their GPS location. In this last section, we show you how you can manage to fake your GPS location in Wizards Unite.
Steps to Spoof Your Wizards Unite Location On An Android Device
Step 1: First, you need to enable developer mode on your Android phone. To do this, follow these steps:
a. Launch "Settings" and scroll down to "About Phone".
b. Tap on "Build Number" 7 times, and you will see a notification saying, "you are now a developer".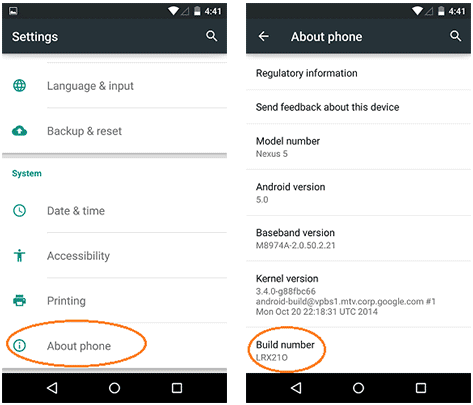 Step 2: Next, download and install a fake GPS app from the Play Store.
Step 3: Navigate the following path: Settings > Developer Options > Select mock location > (Select the one you just installed).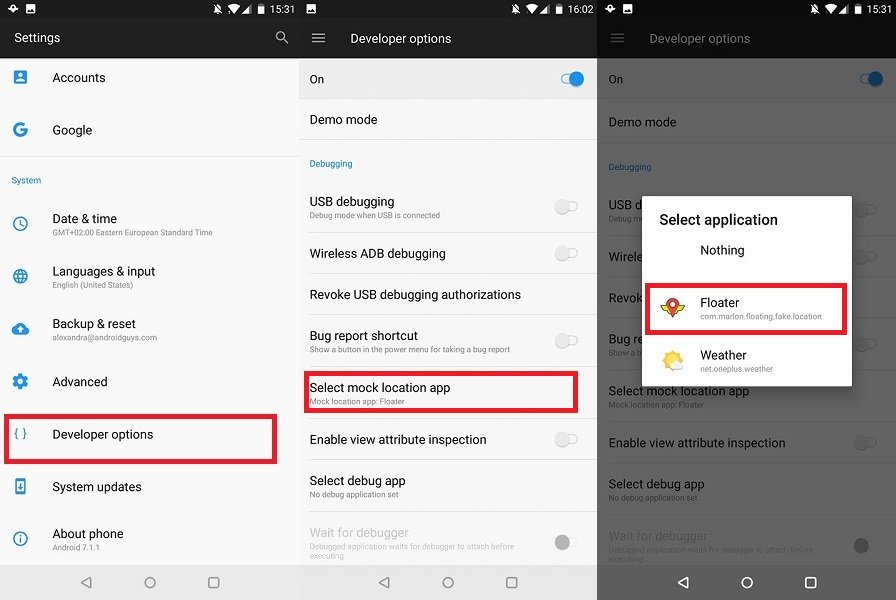 Step 4: Go back to the home page and launch the fake GPS app and move around to simulate various locations.
Step 5: With the fake GPS app still open, launch Harry Potter Wizards Unite and enjoy exploring mock geographical locations.
A Word on Wizards Unite APK Files
As a general rule, we discourage our readers from downloading Harry Potter: Wizards Unite apk files that are from unknown sources. Even if they promise hacked versions that allow you to access unlimited in-game items, you have very little control over what these files contain. Some have been reported to contain malware that causes loss of data.
Conclusion
Whether you are using an iPhone or an Android device, it is still possible to use GPS location simulation to enjoy Wizards Unite from anywhere in the world. We strongly recommend that you do proper research on the fake GPS apps you are using as well as checking whether they are compatible with your device's version. For iOS devices, Gfaker only supports iOS 12 and below. But iMyFone AnyTo support the latest version 16. This defenitely is your perfect chioce to fake location in different AR games.