Background Chat
People in rural areas have few Pokestops to pick rarer goodies, while the coronavirus has affected the movement of people in urban areas. So it's quite impossible to move on with the game or catch rare Pokémon nowadays.
In this article we will walk you through two of the simplest but perfect ways for Pokémon GO spoofing Huawei. You can use similar steps to spoof locations on any Android device. One method involves the use of an app, while the other uses VPN software.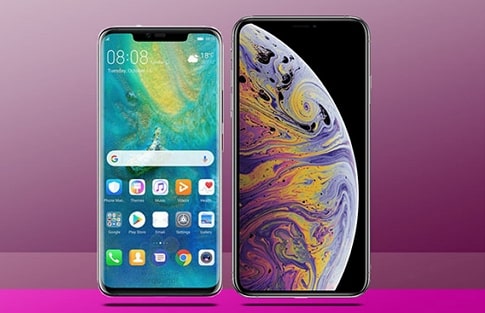 We have shared basic steps that you can follow with ease to spoof locations without risking a ban from Pokémon or damaging your device in the process.
Well, let's dive in today's topic: how we can make Pokémon GO Spoofing On Huawei?
Part 1. How to Spoof Location for Pokémon GO On Huawei
When looking for a location-spoofing app, you should look for one like this:
It is safe with your Pokémon account in that it does not leak your location at any point.
Besides, your chosen app should not require you to jailbreak your phone, which could avoid the warranty or cause any damage to the phone.
Finally, it needs to have features that allow mimic moving in your said location with no risk to raise red flags to the Pokémon administrators.
1.1 iMyFone AnyTo for Pokémon GO Spoofing On Huawei
iMyFone AnyTo fulfills all these conditions, making it a perfect tool to spoof location on your Huawei.
It has received positive reviews from Pokémon players around the world due to its award-winning features that enhance your experience when moving your avatar in the virtual world.

Features of iMyFone AnyTo
What make iMyFone AnyTo the most reliable GPS spoofing app:
Change location to anywhere in the world with one click.
Add fake GPS movement with customized speed.
Stop moving anytime along the fake route
Support Huawei, Samsung, Google Pixel, and Motorola and so on!
Widely compatible with all iOS devices, including iOS 14.
Steps to Spoof Location on Your Huawei Using iMyFone AnyTo
Step 1. Download Software and Connect Device
Install and launch iMyFone AnyTo, and click on "Get Started" from the main interface.
Connect and identify your device and then enable USB debugging on your phone by following the on-screen instructions.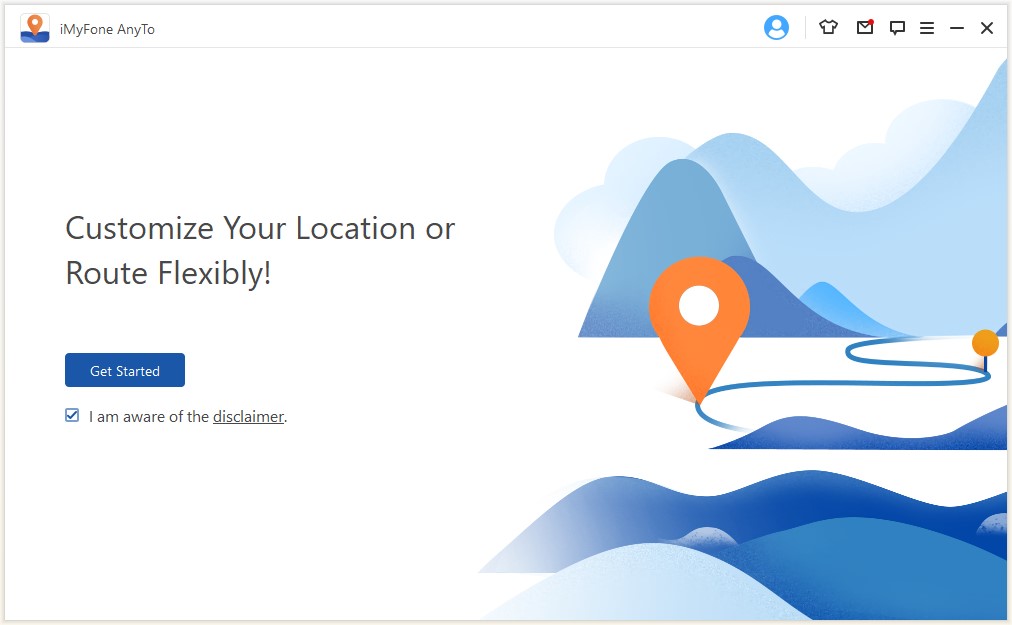 Step 2. Select Mode
Select a mode based on your needs.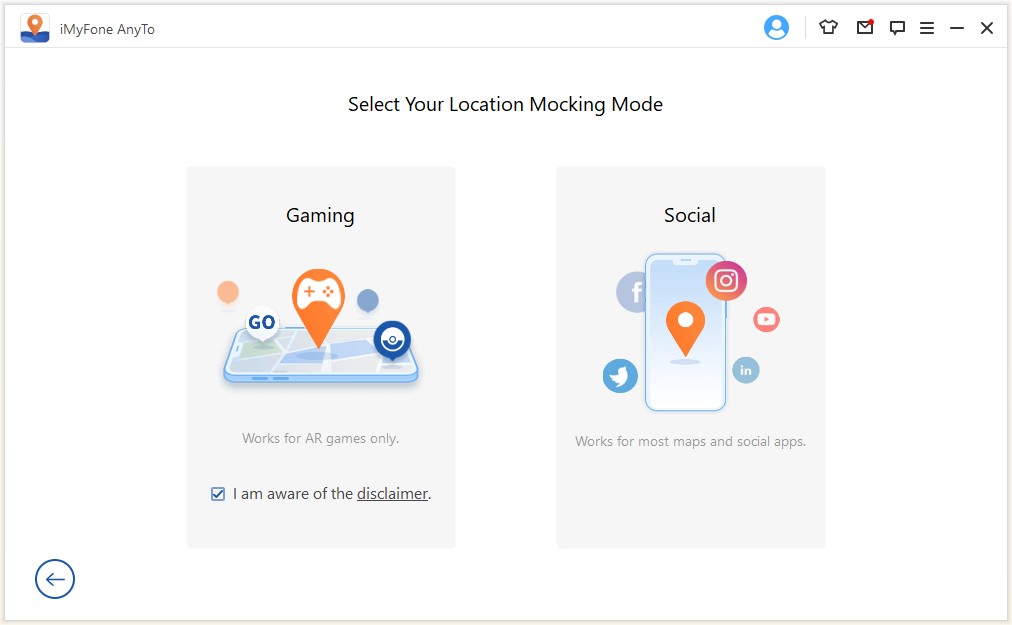 Step 2.1 Gaming Mode
This mode works only for Pokémon GO gaming accessories. Once you get the popup window saying you are all set, you can sign in to your game.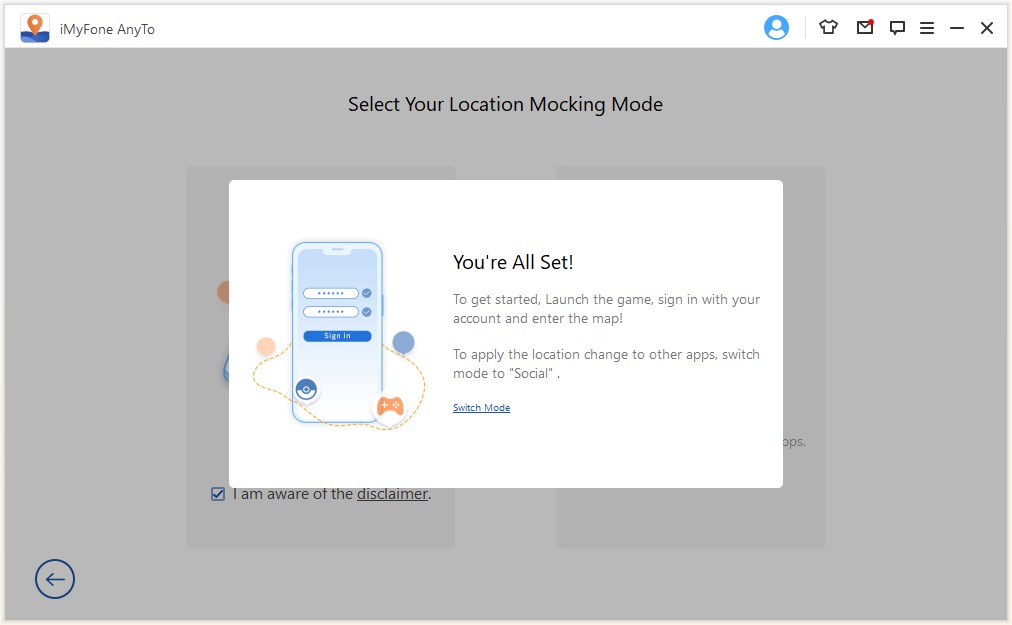 Step 2.2 Social Mode
This mode will work on almost all the popular location-based apps like Facebook, Google Map, WhatsApp, etc. You will need to install the assistant on this.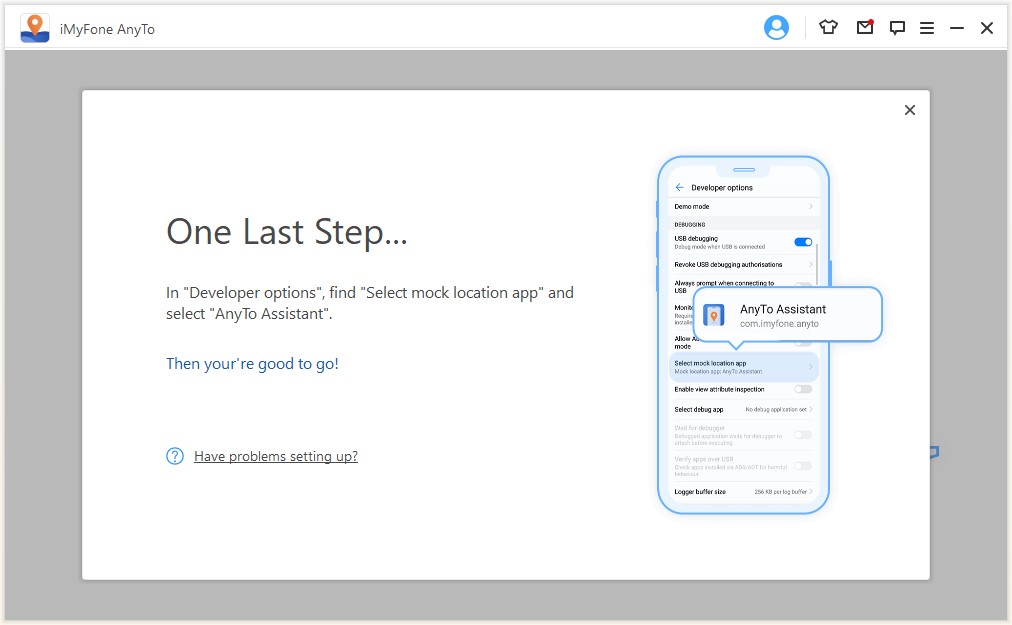 Step 3. Location Is Changed
You have now spoofed Pokémon GO location on Huawei.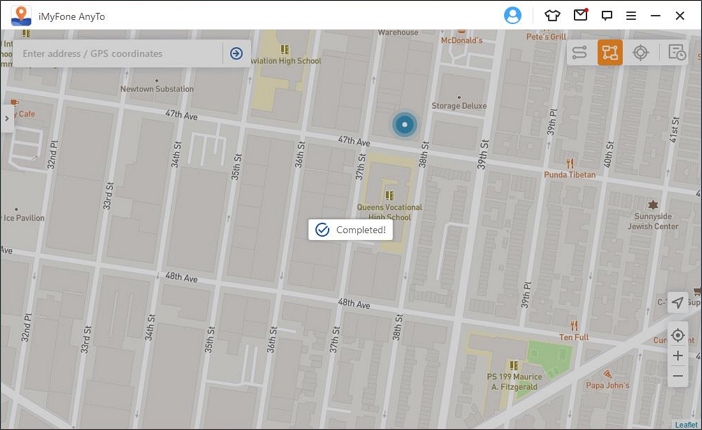 1.2 Surfshark: VPN Used for Huawei Pokémon GO Spoofing
You can also activate GPS spoofing using a VPN so that you play Pokémon GO from another location. However, you should be aware of the risk of being banned for using a third-party location spoofing software. Weight up the risk before continuing with the process below.
Surfshark is a top-rated VPN service that comes with a GPS spoofing tool. It is pretty accurate and gives good value for your money. If you have not heard about it, read about it on our guide and visit its site to sign up for an account for your Huawei device.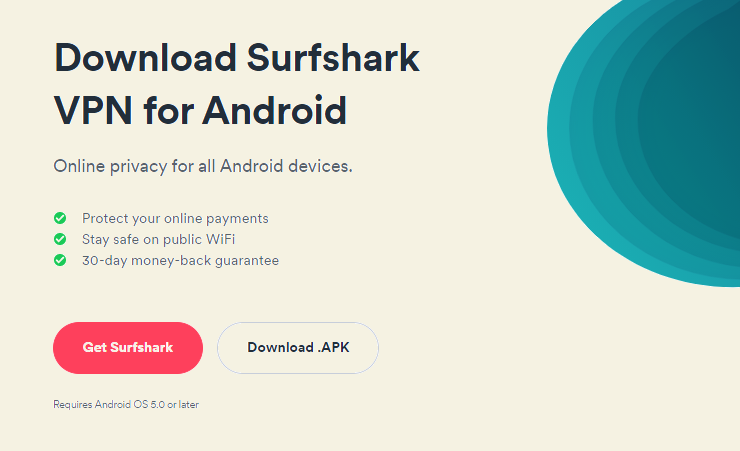 Below is a guide on how to use the VPN software to spoof location when playing Pokémon GO on your Huawei
How to Use Surfshark to Spoof Your Pokémon GO Location
1

Start by signing up for Surfshark from its website.
2

Then, download the Android app from the Google Play store.
3

Install it on your Surfshark app accepting the permissions
4

Head to "About Phone" under the settings section of the phone.
5

Tap the "Build Number" seven times for you to enter the Developer Mode.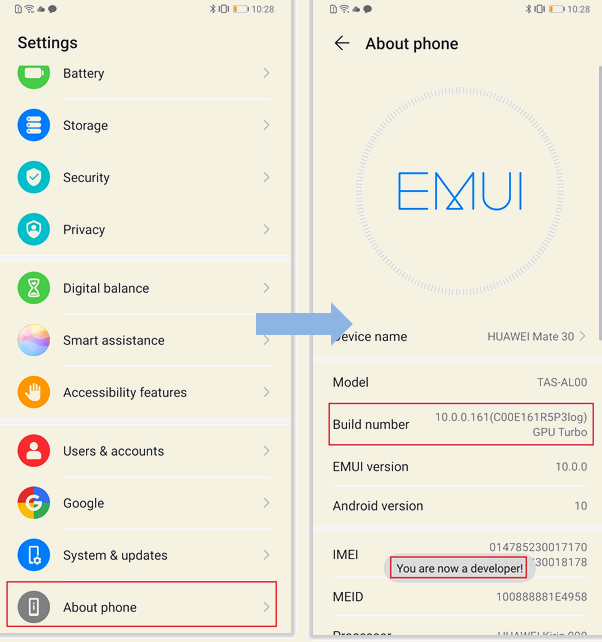 6

Then, go back to the setting and tap the "Developer Options" located at below of the menu. If you could not find it, please tape "Developer Options" in the search bar.
7

Click "Select mock locations app". Next, select Surfshark as the app to mock the location.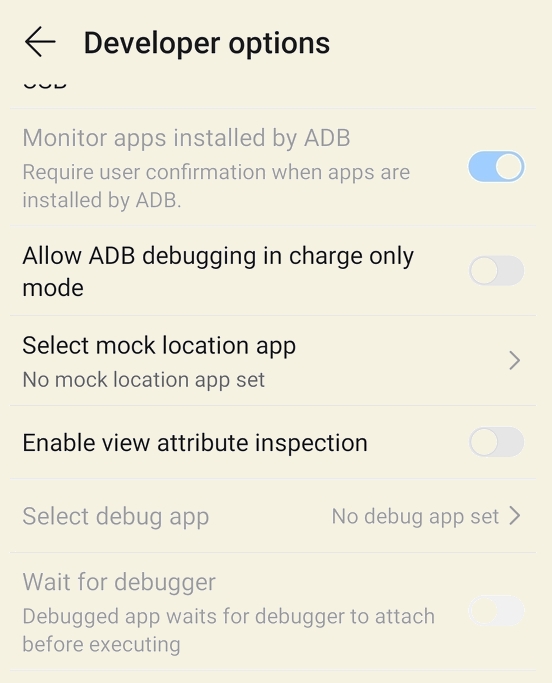 8

Download a module called Mock Location so that some other location-dependent apps do not fail to work. The module makes the mock locations appear as if it is switched off.
9

Then, open the Surfshark location and select the location you wish to play Pokémon from. The app will spoof the location immediately and match it to the server to which you are connected. Always mock the location before opening your game so that you do not shift locations fast and raise some red flags.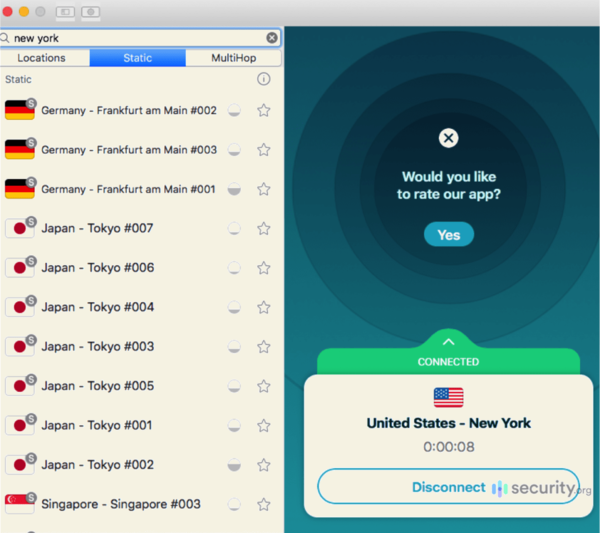 The process should always start with the Surfshark server and then the change of the GPS spoofer in the settings section. You can then begin to collect your goodies in the game.
Charging Your Surfshark Account
You need a premium subscription to access location spoofing features of the VPN software. You have a choice of monthly, six months and 24-month subscriptions. Prices start at $2.49 a month for the 24-month subscription and 12.95 for monthly recharges.
Part 2. FAQs
1. Can I Play Pokémon GO on Any Android Device without Moving?
Yes. It is possible to play Pokémon GO without moving by spoofing your location.
The most popular method is using iMyFone AnyTo. It allows you to change the location and mimic movements in the real world.  You can also use a VPN such as Surfshark to spoof locations without the need for another third-party software.
Follow the guidelines in this article to use any of the two methods correctly with your Huawei device. The same steps can work with just any Android device the supports these functions.
2. Does Spoofing My Location on Huawei Risk a Ban on Pokémon GO?
Yes. There is an increased risk that your account may be banned for using a third-party app to spoof your location.
According to Pokémon, applications, scripts, or apps to falsify your location are considered cheating and will have the account terminated. The termination can be for a few hours or permanent, depending on the applicable rules. However, it may give you third-party application warnings before banning your account.
3. Do I Need to Root My Device to Spoof Locations?
No, you do not need to root the device to spoof your location. 
Just open up the developer options on your device and click the mock locations when using a VPN. This does not require any deep technical knowledge about your Huawei device and does not affect its ability to function correctly. Once you are done playing, just restart the device and return to its correct location.
To Conclude
For iPhone users, there are countless apps on the market to spoof their location, making it impossible to move on with the game or catch rare Pokémon. For Huawei users, they also wanna trick the game into believing that they are actually moving in an area with rare goodies and other items while seated comfortably at home by spoofing your location. So when you reach here, may you want to have a free try, take a look at iMyFone AnyTo, it will not fail you!