Throughout your career experience, you've likely received an email containing a pdf file. Pdf stands for "Portable Document Format" and these files are used for displaying information independent of software, hardware, and operating systems.
Adobe is a broadly used PDF reader and editor worldwide. But editing a PDF is not as easy as editing a Word. Thanks to converters, you can quickly convert PDF to Word files. If you don't want to download other converter programs, here are two methods to convert PDF to Word with Adobe software. Let's see how to utilize them:
Method 1: How to Convert PDF to Word Using Adobe Acrobat Pro DC?
Adobe Acrobat Pro DC is a family of software released by Adobe in 1993. Since Adobe is the company that developed the PDF format, they needed to provide software that would allow the manipulation of their files. More than manipulation, Adobe Acrobat allows for the creation, printing, viewing, and managing of PDF files.
Acrobat Pro allows you to keep your work intact during any document conversions. This means any formatting and fonts will transfer correctly during the conversion process (this includes paragraph elements such as bullet points, list-marks, or data tables). Acrobat Pro also allows you the freedom of working from anywhere with your files and documents. Whether you're on the go with your mobile device or at the office on a desktop, your files are accessible.
When it comes to scanned documents, Acrobat Pro is equipped with great recognition capabilities, allowing for even the hardest-to-read scans to be converted into editable documents.
Here are the steps to convert PDF to Word with Adobe Acrobat Pro DC:
Step 1: First things first, download and install Acrobat Pro and sign in or register an Adobe ID. (Note: It takes about 20 minutes to finish the installing process.) Then click "Start Trial" or purchase a paid version.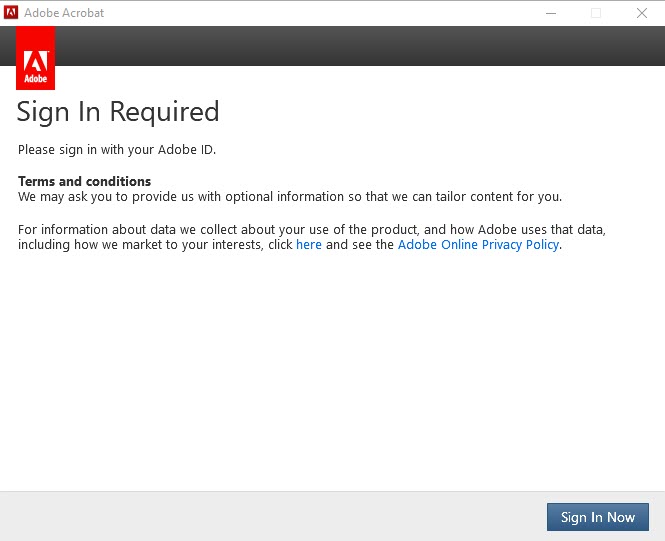 Step 2: Open the PDF file you want to convert in Acrobat Pro.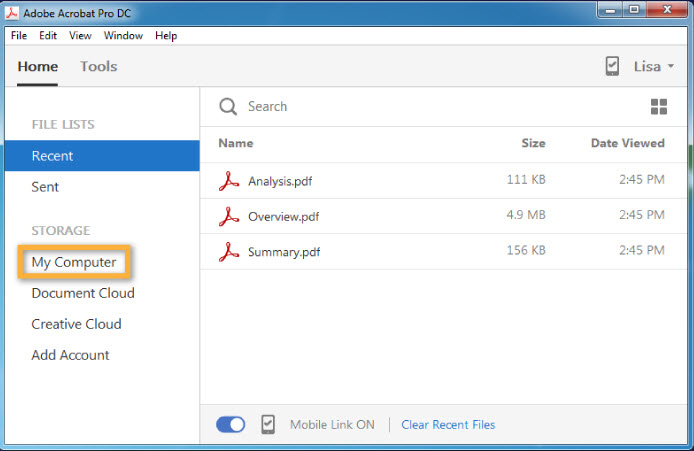 Step 3: On the right pane, you'll see the "Export PDF" tool. Click on it.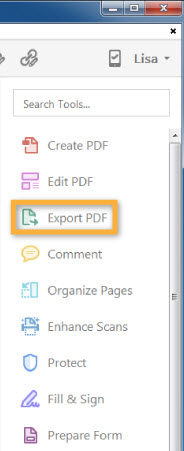 Step 4: From the list of export formats, select "Microsoft Word", and then select "Word Document".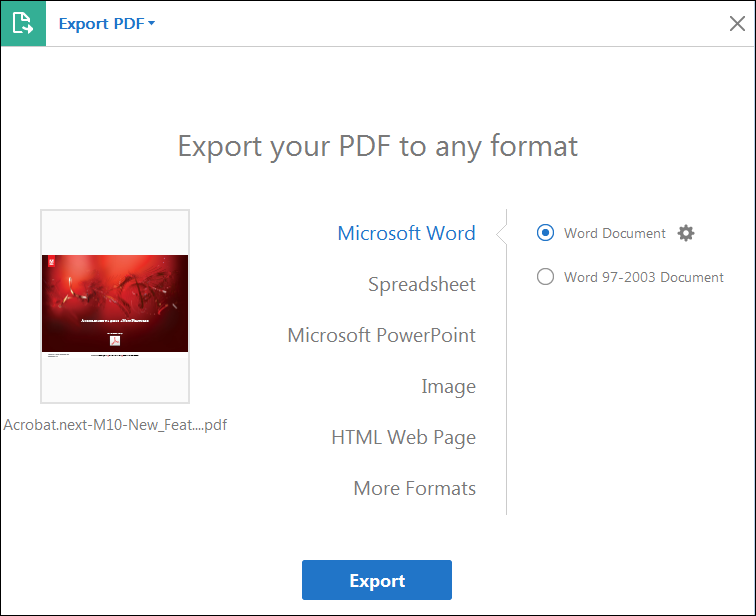 Step 5: After that, you'll click "Export" - this is when Adobe will scan any text found in the PDF.
Step 6: Lastly, save your Word file by naming it and choosing either the .doc or .docx format.
Price of Adobe Acrobat Pro DC
Acrobat Pro DC: $14.99/month
Adobe Acrobat PDF Pack: $12.99/month
Adobe Acrobat Export PDF: $1.99/month
Simply check the features and limitations of each price plan here.
Pros:
There is a 7-day free trial for each user.
Effective at Managing and reading PDF documents.
Made by the developers of the PDF format (Adobe), so there is some continuity.
Cons:
Very expensive over time.
It takes a long time and large space (about 1GB) to install it.
You have to sign up an Adobe ID to use the software.
Cumbersome, not great at converting only what you need.
Method 2: How to Convert PDF to Word Using Adobe Reader?
Adobe markets its software, Adobe Reader, as "the best PDF viewer" on the market. In a way, this is a fair statement, but just being a reader isn't enough in today's demand for PDF functionality. Adobe Reader is somewhat known as the freebie/cheap version of Acrobat Pro, having fewer options and capabilities from its counterpart, Acrobat Pro.
A few things to note, although Adobe Reader is very limited in capability, it does offer a few key functions concerning managing PDFs: you can reliably view, print, sign, and comment on PDF documents. For our purposes, however, Adobe Reader is far from sufficient. When it comes to exporting our PDF into a .doc(x) format, Adobe Reader meets what is known as a paywall.
Assuming, however, that you have access to export functionalities with Adobe Reader, besides the same method of Acrobat Pro introduced above, there is another way to convert PDF files into Word documents in Adobe Reader.
Step 1: Open your PDF file with Adobe Reader.
Step 2: Click "File" > "Save as Other" > "Word or Excel Online…".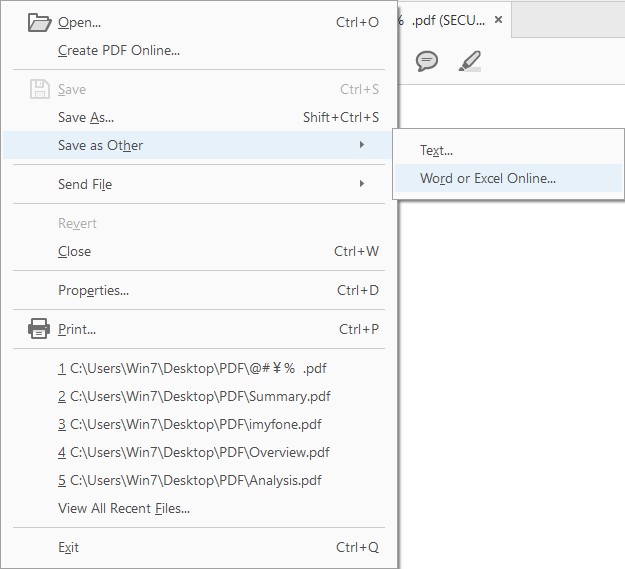 Step 3: You can add some other PDF files here to convert at the same time.
Step 4: Then choose Convert To "Microsoft Word Document (*.docx)".
Step 5: Click "Export to Word" button.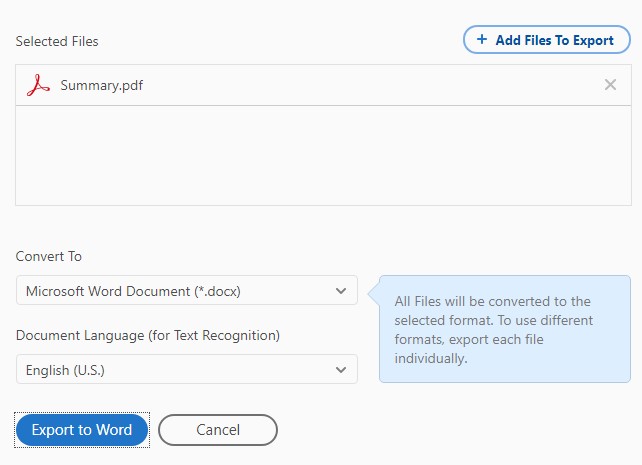 Step 6: If you are not signed in, make sure you're signed in to your Adobe account to enable export functionality.
Price of Adobe Reader
You can opt for the FREE version with only viewing capabilities
You can purchase unlimited export functionality with Adobe acrobat Export PDF for $1.99/month.
Pros:
Very lightweight software for reading/viewing PDFs.
Easy to install and use in a work setting.
Cons:
Very barebones and lacking commonly needed functions.
Exporting costs an extra $1.99/month.
Method 3: An alternative PDF Converter to Adobe - iMyFone MintPDF
iMyFone MintPDF has made converting PDF to word easier than ever before. You don't even have to worry about file compatibility anymore. With MintPDF you get a converter that can do more and faster than any other converter tool in the market including Adobe.
Have a quick look at some of the amazing features:
File Support for Word, Excel, PPT, TXT, and HTML as well as image files
Exceptional Output File Quality
Batch conversion support for high volume conversion
NO LIMIT on file quantity or file size
Free version - convert up to 3 pages of file
Sharing Bonus - Share on Facebook, Twitter, Pinterest and you get 1-day free full license
Tips: Frequently Asked Questions About Adobe Software
Q: Is there a cracked version? Perhaps a free license key?
While you can install/pirate cracked Adobe products through various pirating websites, we do not formally recommend this as it violates established piracy laws. Violating piracy law is punishable with fines and even jail time in certain municipalities.
Free license keys are also possible to obtain from certain organizations or Adobe promotions. These are more so available to folks that have connections (such as universities) or previous business with Adobe.
Q: Can Adobe convert PDFs into Word documents without internet access?
Because Adobe loves their paywall restrictions, no. You must have internet access to make conversions so that Adobe can confirm you have a subscription to their service. This inconvenience can prove very harmful to those that need to convert on-the-fly in low service areas.
To Conclude:
Converting a PDF file into a word document with Adobe Acrobat Pro DC or Adobe Reader shouldn't break your bank and cost you an arm or a leg. Modern work environments are constantly exposed to PDF files and the ability to manipulate these files should be readily available.
Adobe is the founding father of the format and the software, so its price is a little higher than other converter software. But it's still one of the most trustworthy PDF programs not only for conversion, but also for editing, signing and other functions.
If you're looking for the same PDF conversion functionality that Adobe offers but at a better price, check out iMyFone MintPDF and download it for free.