Since smartphones become an important tool in daily life, people are habitual of capturing beautiful and important moments with the iPhone instead of cameras. However, iPhone devices are not reliable enough and we can suffer pictures loss any time due to various reasons, especially after the latest iOS update, accidental deletion, software update, ect. Things get worse when you have no backup of those lost photos on iPhone. In such a case, you may wonder how to recover deleted iPhone photos without backup.
To handle this situation, we have brought the best and easiest solution which can help you retrieve deleted photos from iPhone without backup. So, if you're eager to recover your lost iPhone photos, keep reading!
Part 1. Can I Recover Deleted Photos on iPhone without Backup After 30 days?
The answer is "YES". You can recover your deleted Photos without iCloud or iTunes backup.
However, the possibility of recovery varies from case to case. Generally, if you have immediately stopped using your device and gotten the help of a deleted photo recovery tool after experiencing data loss, it will somehow retrieve more (maybe all) of your deleted data; but if you were continuously using your device after losing data, there may be less chance of recovering your deleted pictures after 30 days.
Now, how can the data be retrieved after deletion? Well, allow us to enlighten you on that part too. iPhone uses the SQLite database to save your data and if in case you accidentally or intentionally delete some of your photos or video or any other data, it is not erased or removed completely from your iPhone right then and there.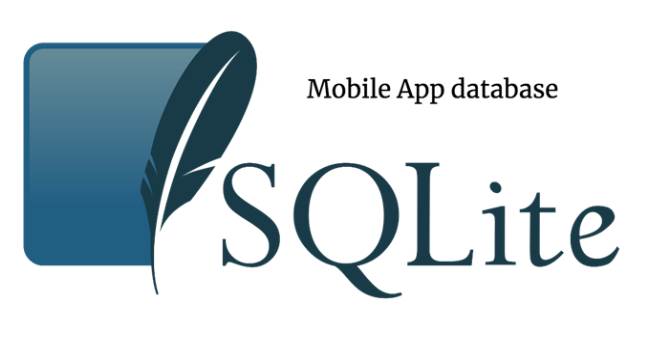 Instead, the space occupied by it is set as "Available" and your data will still be there but in a hidden state. This is where the deleted photo recovery tool is required to find that hidden data and make it visible again. Now, if you keep using your device, or directly restore the backup to your device without computer software, the data will get overwritten by the new data and hence, no deleted photo recovery tool will be able to recover your already overwritten data after 30 days.
Note: With the information mentioned above, it's best to stop using your device right then and there after the deletion so as to avoid overwritting the deleted photos.
Part 2. How to Recover Permanently Deleted Photos from iPhone without Backup (Supports iOS 16)
iMyFone D-Back iPhone data recovery software is a powerful tool which is capable of recovering your deleted data directly from your iOS device without backup, including deleted pictures. It also can recover lost data from your iTunes and iCloud backup. Dissimilar to directly recover deleted photos from iCloud or iTunes backup, you are able to save the recovered photos on your PC with the help of D-Back, so it won't overwrite the current data on your device.
Main Features about iMyFone D-Back
It can scan your iPhone for the deleted photos and recover them without backup.
You can use this tool tofind hidden photos, files, videos, messages on iPhone.
You can choose a specific photo to recover or recover them all from iPhone, iPad, or iPod touch.
It can recover deleted pictures without restoring, and it won't affect your current data on the iPhone.
You can use D-Back to scan and preview the deleted photos for free.
Quite easy to use, it just takes 3 simple steps to retrieve deleted photos.
2.1 Video Guide on iPhone Deleted Photo Recovery without Backup
Watch this video for a quick guide about iPhone deleted photo recovery
2.2 Steps on How to Recover Deleted Photos from iPhone without Backup
Can I retrieve permanently deleted photos from my iPhone after 30days? Yes!
iMyFone D-Back iPhone data recovery software allows you to easily retrieve deleted photos from iPhone 13/12/11 Pro/11/xs/xr/8/7/6 without backup. Follow these simple steps to do it.
Step 1. First, download and install iMyFone D-Back on your computer. Launch the program and from Recover from iOS Device tab, click on the Start button.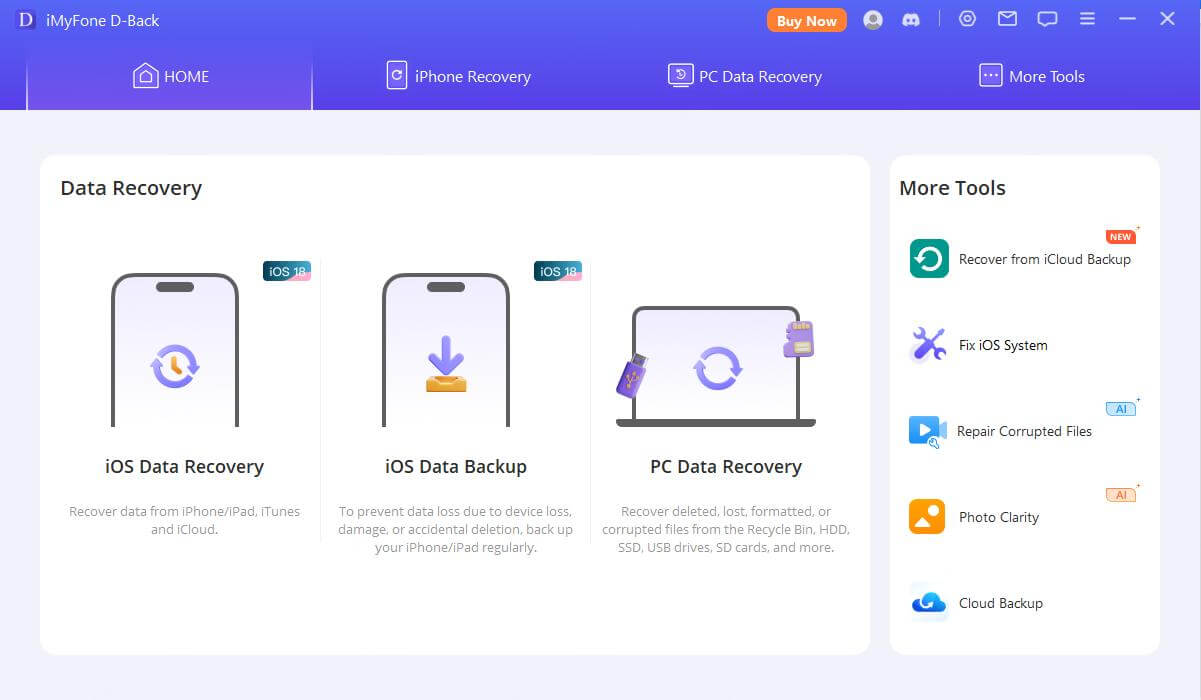 Step 2. Connect your iPhone to the computer and after your iPhone is detected by the program, simply hit on Next to search for all the photos on your iPhone.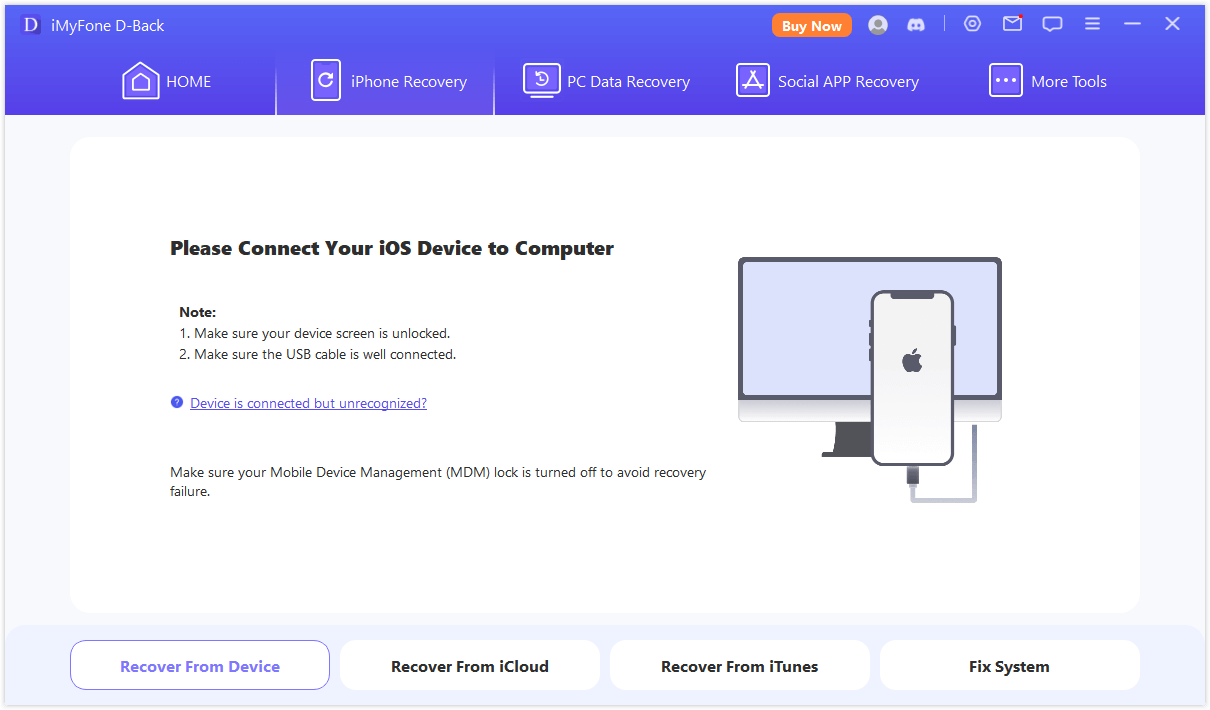 Next, choose the data types that you need to recover - here we choose Photo. You can also choose other data types.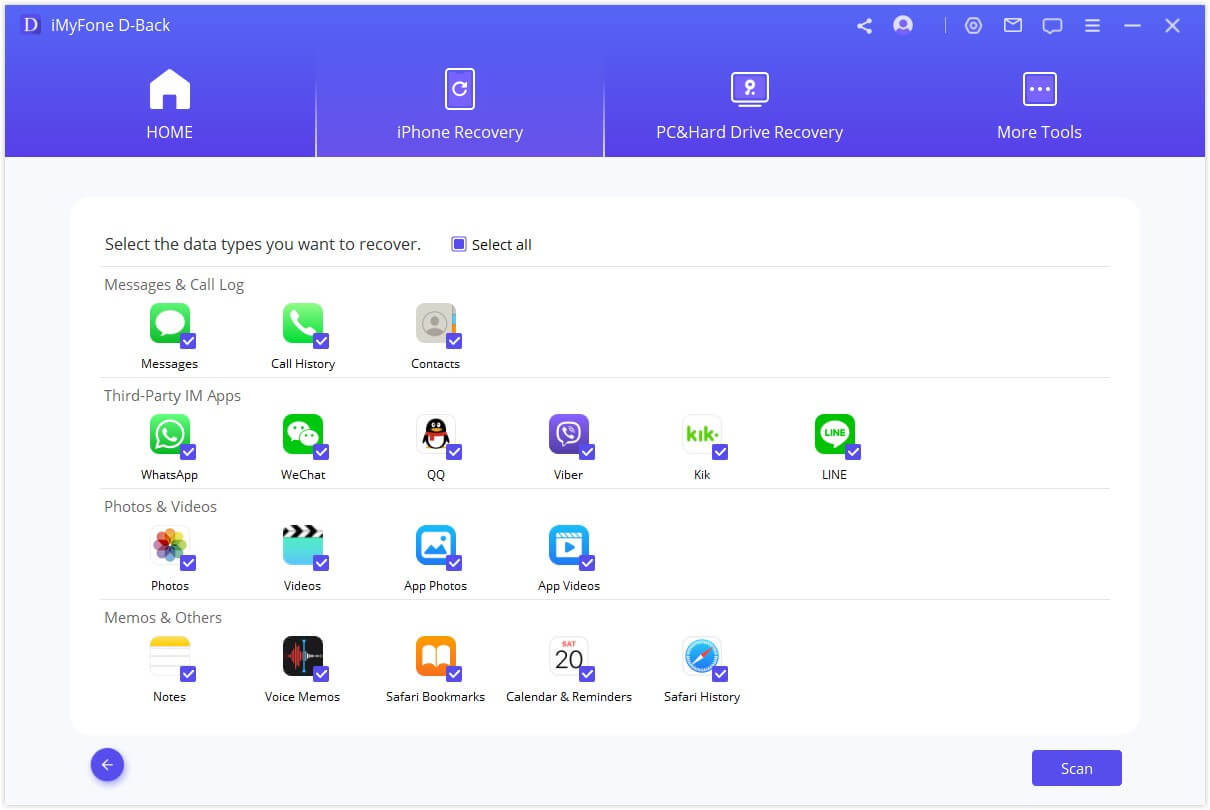 Step 3. After the scan is completed, a window appears showing all the photos that can be recovered. Preview them and check the ones you need. You can also choose 'Show only the deleted files' to preview deleted photos only. After selecting the photos you need, click Recover to complete the process.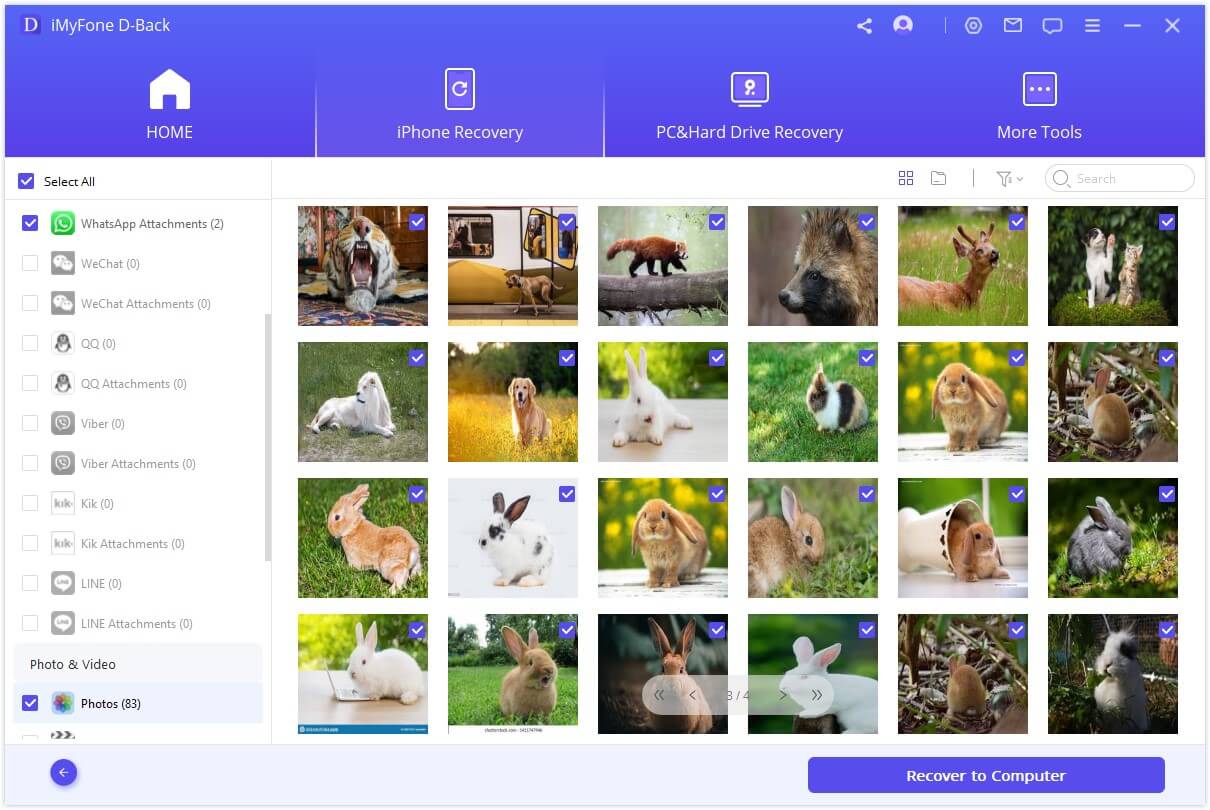 This is how to recover deleted pictures from iPhone without a backup with the help of iMyFone D-Back. You can also use iMyFone D-Back to recover deleted pictures from the iPad or selectively extract photos from your iTunes or iCloud backup files.
2.3 Can I Trust this iPhone Deleted Photo Recovery Tool?
Most iPhone users also wonder whether it is safe to use this iPhone photo recovery tool. So here we offer a review from an user: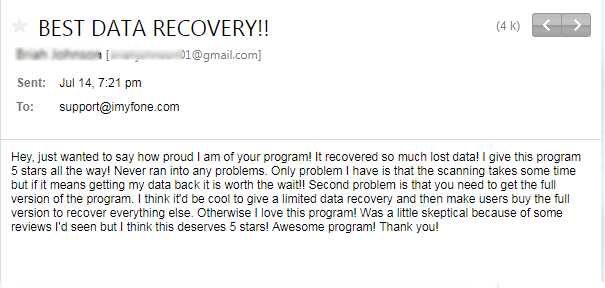 What's more, D-Back is also trusted by many professional websites:

How to Retrieve Deleted Photos on iPhone without Computer?
1. Recover deleted photos from iPhone Recently Deleted Album without computer
You can still find your lost photos on iPhone by "Recently Deleted" Album, if it hasn't expired or been deleted permanently already. In this way, you can also find recently deleted photos and vidoes on iPhone.
Step 1: Open the Photos app on your iPhone and tap "Albums".
Step 2: Find and tap on "Recently Deleted" Album in the list.
Step 3: Find your deleted photos in this album, then click the "Recover" button to retrieve deleted photos without computer.
Note
Remember, all those photos in "Recently Deleted" album will be expired after 30 days. So, if you need to recover permanently deleted photos, you'd better choose one
professional data recovery service
.
2. Restore deleted photos from iPhone without computer by iCloud backup
Another method to get back your deleted photos on iPhone without computer is iCloud. You need backup all data to iCloud first, then you can reset your iPhone and choose restore your data from iCloud backup. Restore iPhone with the iCloud backup will erase all iPhone data, if you can not accept this, you need use iPhone backup extractor tools to extract data from iCloud backup without overwrite data in iPhone.
Open Safari and go to iCloud.com
Sign in.
Go to Photos > Albums > Recently Deleted.
Select the images you want to recover.
Click the Recover button.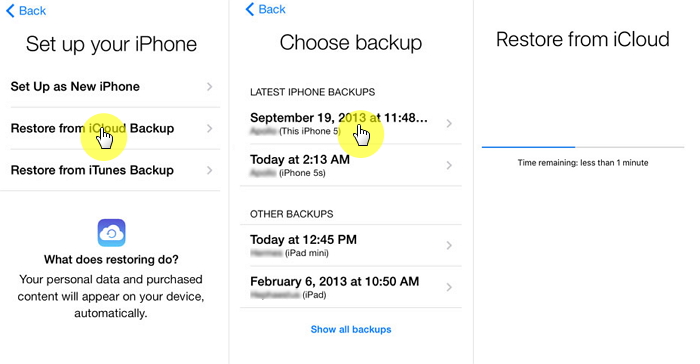 Bonus Tip: Can You Still Recover Deleted Photos on iPhone from Years Ago?
To be very honest, it cannot be calculated because at times, you can even recover the photos which you may have deleted years ago (maybe 2 years or 3 years), but in some scenarios, you cannot even restore the photos which was deleted just a short while ago.
Actually, it completely depends on the matter of fact that if the photos have been overwritten or not. Different data are stored in different ways on the iPhone, so some can be overwritten easily and some may be stored for a longer time. Below are a few tips for you to avoid getting photos overwritten after experiencing the loss.
How to Avoid Getting Lost photos overwritten?
As we menthioned in part 1, the very first thing is to be taken into account is "immediately stop using your iPhone." This will reduce the chance of getting your photos overwritten and in turn, increases the chance of retrieving almost all of your photos.
Secondly, you need to understand that data loss occurred due to factory reset is far different from data loss occurred due to accidental deletion or malware infection or some other reasons. If you have a factory reset your device, there is very little chance of recovering your lost photos and other data. This is because when you perform a factory reset, all your data on your iPhone is erased completely while in other data loss scenarios your data is just set in a Hidden state instead of erasing it completely.
Always, perform regular backups of your photos and other data using a backup tool to tackle data loss situations.
Hot FAQs About Recovering Photos
1) Where can I find deleted photos on iPhone?
The first place to check for your iPhone deleted photos is the 'Recently Deleted' folder. To check it out, go to the 'Photos' folder, click on 'Albums' then scroll down to the 'Recently Deleted' section. Next, click on 'Select' and choose the photo you wish to restore then press the 'Recover' button to find and recover deleted photos from iPhone.
2) Can you recover permanently deleted photos on iPhone free?
You need to stop further saving of files whenever you realize that your stored files have been deleted to ovoid overwriting of data. This is the sure way to help you retrieve permanently deleted photos from iPhone. Otherwise, if you find no trace, you can use a third-party app to directly recover your pictures to your phone.
3) Are deleted iPhone photos really deleted?
Deleted photos from iPhone are not really deleted but have a 30-day period over which they can be restored to their respective folders in the gallery. You can easily extract them from the 'Recently Deleted' folder. Likewise, several recovery tools are capable of recovering even the permanently deleted photos from iPhone after the 30-day period.
4) Do photos stay on iCloud if deleted from iPhone?
iCloud will only retain your data if youmade a backup to iCloud before the deletion occurred. So yes, photos can stayif you backed them up earlier. You can check for your deleted photos from the'Recently Deleted' album in iCloud photos library.
Log in to iCloud with the sameApple ID.
Then click on 'Photos'.
Choose the 'Recently Deleted'album.

Check out for the photos you wishto recover and click on the 'Recover' button to restore them.
Final Thoughts
Hope the above solution will help you recover deleted photos from iPhone without backup available. Both iTunes and iCloud are dependable for backing up iPhone photos. But on condition that there's no backup file available, it's also a good way to do the recovery with the help of a professional data recovery tool.