Apple iPhone are technologically advanced and very much sophisticated. That is why the chances of your iPhone getting infected with viruses are very rare.
But suddenly you see a surprising pop-up message-"iOS Security Breach! Virus detected on your iPhone" which asks you to tap on a link or call a number. This is where you have to be careful.
In this article, we will show you what you need to do when you get the iPhone virus message and how to avoid these scammers.
What to Do with the iPhone Virus Message?
The alerts that you get are never legit and they are created by scammers to get your iCloud account or credit card details. When you get a warning message, never tap on it.
Read on to find out what you can do with the iPhone virus messages.
Way 1. Close All Apps
First and foremost, close all the apps running in the background. You can check that in the app switcher.
For iPhone 8 and earlier models, double-press the Home button of your device.
For iPhone X and later models, swipe up from the Home screen.
This will activate the app switcher. All the apps that are currently open will be displayed. Swipe up on each app to close them.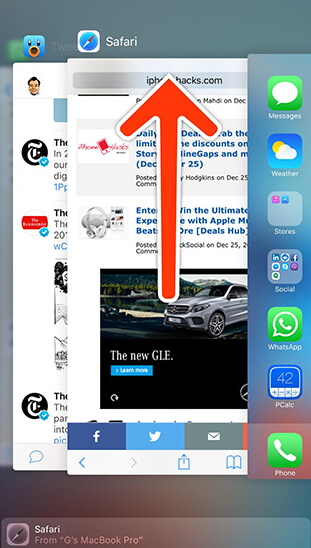 Way 2. Clear Safari Browser History
When you see the iPhone virus message, you must immediately clear the Safari browser history in your device. This will delete all the cookies that are saved when the pop-up message appeared.
Step 1: Open Settings and go to Safari.
Step 2: Tap Clear History and Website Data.
Step 3: You will be asked for confirmation. Tap Clear History and Data.
Step 4: The Safari browser history will be deleted.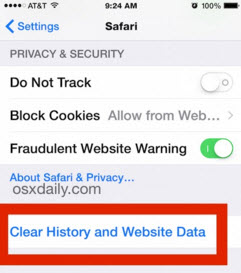 Way 3. Toggle Airplane Mode on & off
Putting your iPhone on Airplane mode for a few minutes will temporarily disconnect your device from the internet. Follow the steps below to toggle Airplane mode.
Step 1: Open Settings. Toggle on Airplane mode.
Step 2: After a few minutes, toggle off Airplane mode. You can also do this from the Control Center of your iPhone.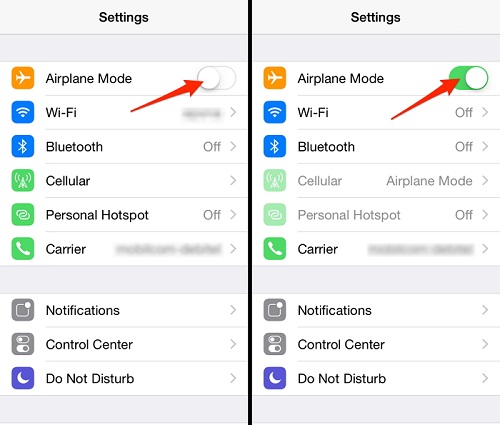 Way 4. Contact Apple Support Center
After you have completed all the steps given above, report the pop-up message to Apple Support Center. This will not only help in protecting your iPhone data but also you might not get these kinds of messages in future.
What Will Increase Virus Risk on Your iPhone?
The only viruses that are seen are the worms that can easily attack the jailbroken iPhone.
So, if you have jailbroken your iPhone, the chances are high that your device will get infected by viruses. You can also know how much of risk it is to get an iPhone virus on the basis of which antivirus software is present on your iPhone.
However, there are no such programs that will protect an iPhone from viruses. There are actually no antivirus apps in the App Store.
What to Do if There is a Virus on Your iPhone?
If you find that your iPhone is behaving in a strange manner then one or more of your apps in your iPhone has bugs and the app must be updated or deleted.
If the iPhone is jailbroken, it is possible, in rare cases, that your device is infected with the virus. Removing the virus must be tough and tricky, but you can follow the instructions given below and try to clean your device.
Back up your data and restore your iPhone to factory settings.
Restore the last backup to your iPhone.
Delete the apps that you doubt is infected with a virus.
What if Losing Data in this Situation?
Finally, you have got rid of the viruses on your iPhone. But what if you lose the data on your iPhone while fixing the issue?
With advanced technology, it is possible to recover the lost data on your iPhone even if you have not backed up your data. There are third-party tools that can securely retrieve the deleted data within a few minutes.
iMyFone D-Back is an advanced data recovery tool, which is developed to retrieve the lost or deleted data of your device regardless of how you lost it.
This program can be used on any iPhone or iPad as it supports all the iOS versions.
It also allows you to preview the data before recovering so that you can selectively recover the data you need instead of recovering some unnecessary ones.
Follow the steps given below for recovering the data using iMyFone D-Back.
Step 1.Open D-Back on your computer. Click on "Recover from iOS Device" and then click "Start". Connect your iPhone to the computer. The device will automatically get detected by the program. Now just click "Next" to continue.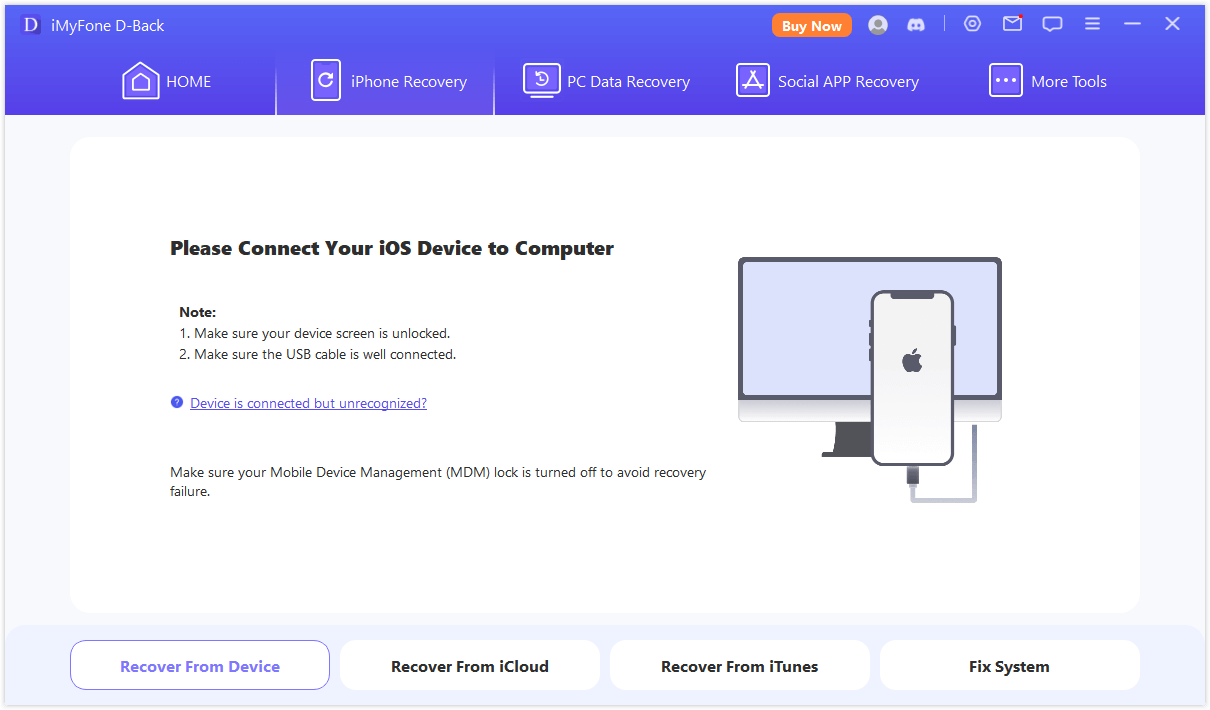 Step 2.Various file types will be shown. Choose those types that you want to recover and then click "Scan". The scanning will get over within a few minutes.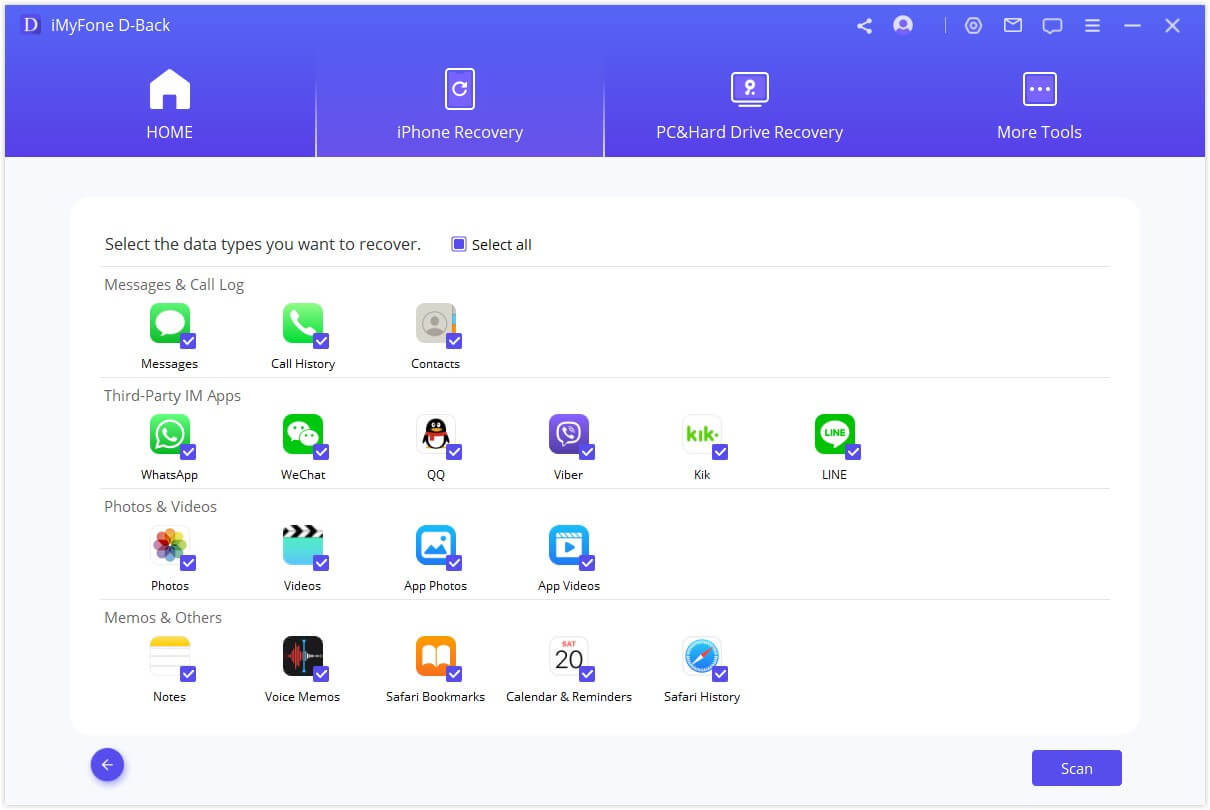 Step 3.All the recoverable data will be shown after that. Choose the individual files you want to recover and then click "Recover". Create a new folder or create a new one to save the recovered data. The entire data will be saved after this step.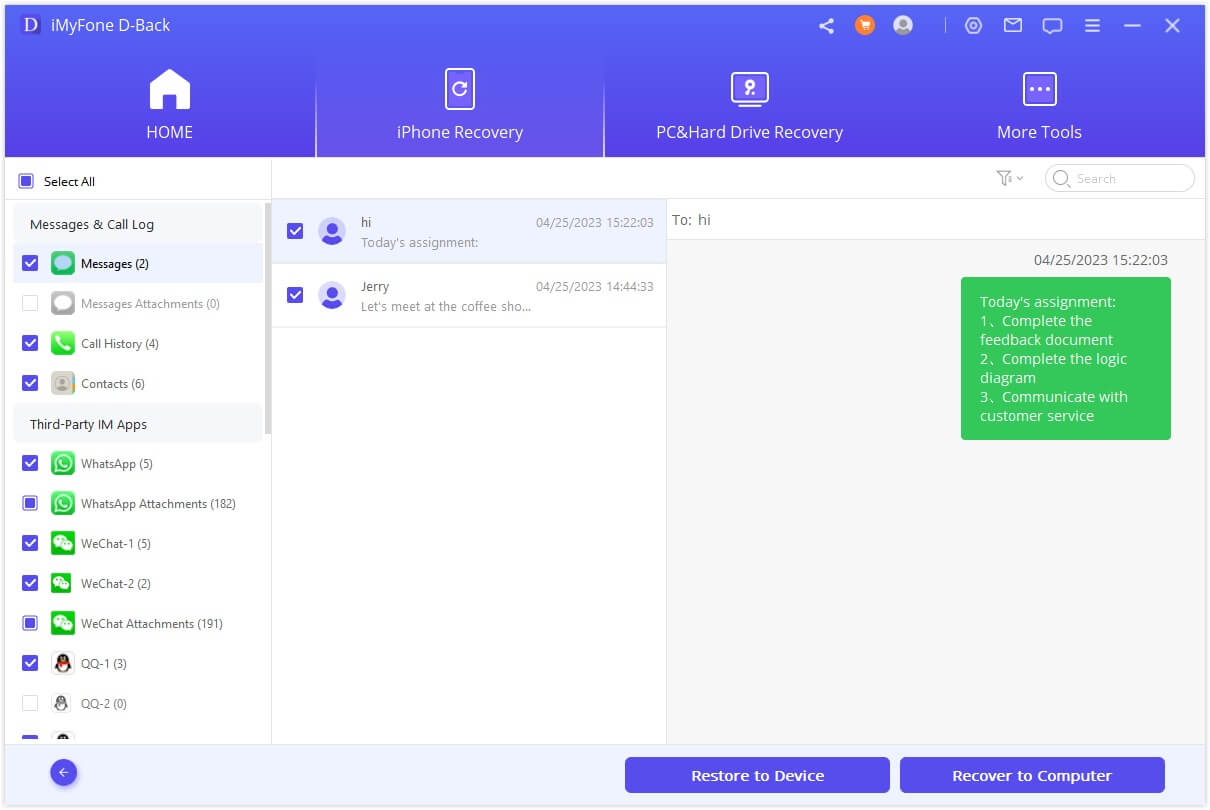 D-Back from iMyFone is a professional data recovery tool that is preferred by many professionals across the world.

Conclusion
You don't have to worry when you suddenly see the iPhone virus message. You can follow the steps given above when the pop-up message appears. All the methods are explained in simple ways so that the problem can be solved within minutes.
Try the methods and secure your iPhone from unwanted malware and viruses. You can leave your comments below and tell us which method helps you.