Apple recently has announced the iPhone 13 series on September 14th. iPhone 13 series do improve on the iPhone 12 models in several areas – principally battery life, power, display, and camera features.
However, some early purchasers of the iPhone 13 range are revealing an issue that iPhone or some iPad widgets reset to default settings after being restored from a backup. Keep reading, we will help you figure out exactly what the issue is and what you can do to deal with it.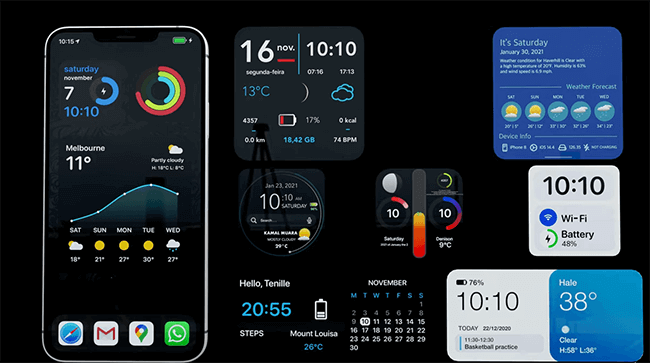 Why Home Screen Widgets Revert to Default Settings after Restored iPhone 13 or iPad from Backup?
Apple has discovered a bug where home screen widgets might revert to their default settings after iPhone 13 or iPad is restored from a backup.
Apple software has bugs that are common occurrence because Apple products are enormously more complex than in the past, which makes development and testing harder.
According to Apple, the widgets flaw only affects "a small number" of these devices:
iPhone 13
iPhone 13 mini
iPhone 13 Pro
iPhone 13 Pro Max
iPad (9th generation)
iPad mini (6th generation)
How to Deal With The Issue of iPhone Widgets Reset to Default Settings?
Software-related bugs may cause the widgets reset issue. Here we offer 3 easy ways to help you deal with software-related bugs such as iPhone widgets revert to default settings.
Way 1. Restart iPhone/iPad
A quick way to fix any software-related bugs is to restart your devices. Follow these steps and check if iPhone widgets reset issue has solved.
On iPhone 13/12/11/X, press and hold the Volume and the Side button for a few seconds until the phone restarts.
On iPhone SE (2nd generation), 8, 7, or 6, press and hold the side button only for a few seconds.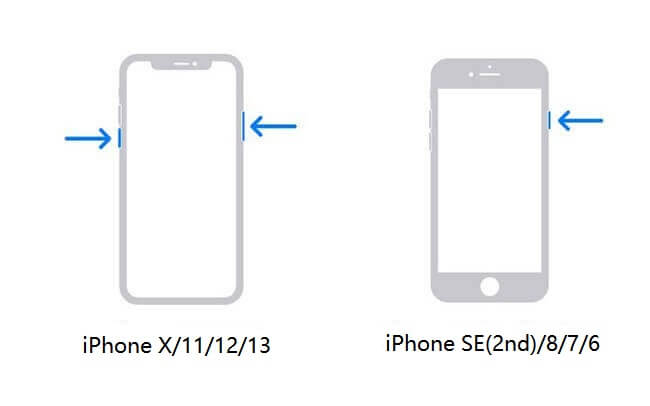 If you don't want to break your Power Button, you can also use Assistive Touch (a white dot floating icon) to restart your iPhone. Tap on the icon, and click Device > More > Restart.

Way 2. Customize Widget Settings Again Manually
Currently, it looks that there is no way to automatically resolve the issue if your widgets are reset after restoring your new iPhone or iPad from an iCloud backup. Instead, Apple recommends that users manually change their widget settings to remedy this issue. To do this follow the given steps:
To access the quick actions menu, long-press a widget.
Select [widget name] and then edit.
Customize the widget to your liking, then exit edit mode by tapping outside the box.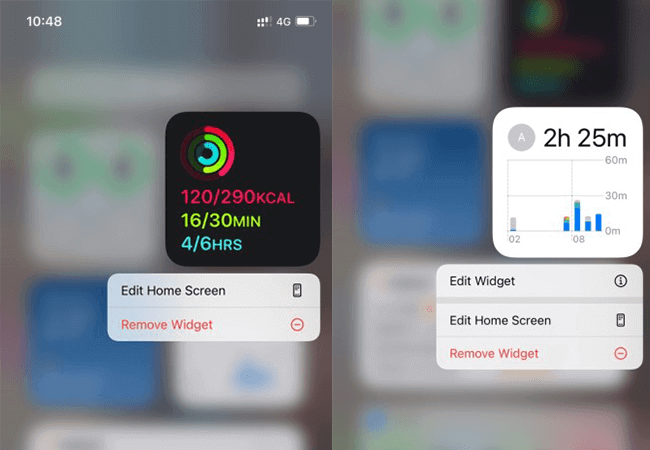 If you don't see any edit options of [widget name], the widget you're trying to change doesn't have any settings you can change.
Way 3. Fix iOS Issues with A Professional Tool without Data Loss - iMyFone Fixppo
If you have tried the above methods but the widgets reset issue is still not solved on your iPhone, you may need to use a professional iOS system repair tool - iMyFone Fixppo. You do not even need to be a technician to use it.
iMyFone Fixppo features and functions
The whole process of fixing iPhone/iPad widgets reset issue only takes a few minutes without data loss and a few uncomplicated steps with a 100% success rate.
It is compatible with all iOS versions and devices including iOS 16 and iPhone 13/14 models.
You can also use it to fix other iOS issues like Apple Music not working, Facebook black screen, WhatsApp calls not working, etc.
How to use iMyFone Fixppo if iPhone 13 widgets reset to default setting
Step 1:Install and launch the software, then use a USB cable to connect your device to your PC.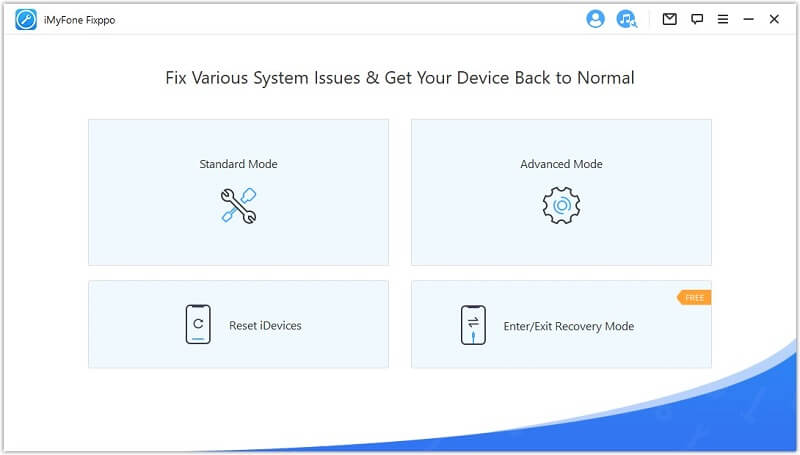 Step 2: Then click on the Standard mode of recovery on your screen.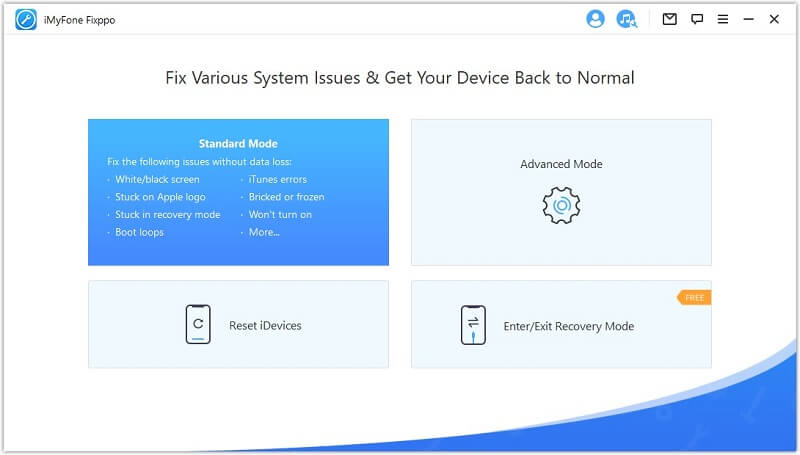 Step 3: For your device to be fixed, click the Start to Fix button after downloading it. You can restart your device to verify whether it has resolved the problem once the task is completed.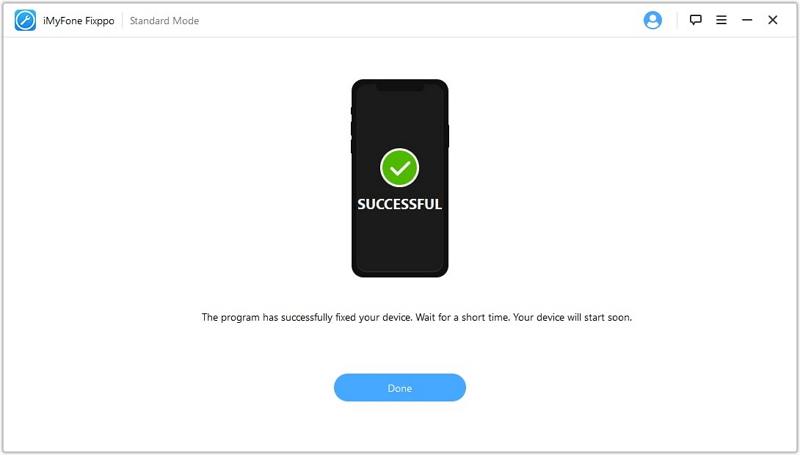 How to Prevent iPhone 13 or iPad Widgets from Resetting?
If you're lucky to read this article before restoring your iPhone 13, take the following steps to avoid being impacted by this widget issue: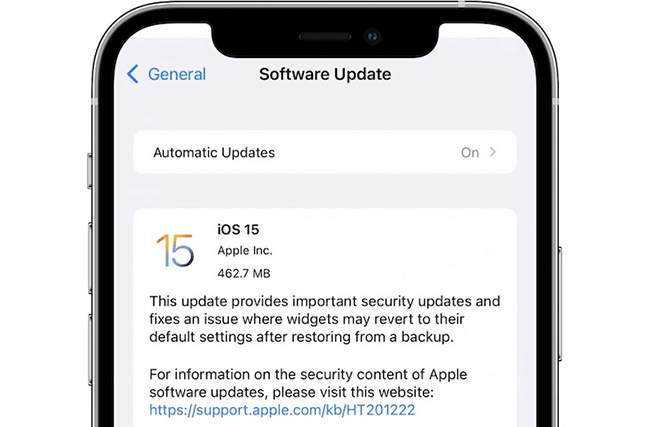 Set up your iPhone 13 or iPad 9 (mini 6) as new using the on-screen instructions after you switch it ON.
Open Settings > General > Software Update.
Install the day one iOS and iPadOS 15 security update available for new iPhones and iPads that mentions a fix for the widget bug.
Go to Settings > General > Transfer or Reset iPhone > Erase All Content And Settings.
After doing these, you can restore iPhone 13/iPad from a backup without being influenced by the reset widgets bug!
Bonus Tips. Alternative Ways to Restore Data from iCloud Backup (iPhone to iPhone)
Aside from this, there are likewise some alternate ways that permit you to transfer your important data from iPhone to iPhone without getting upset by the widget resets to default after restoring from a backup bug.
1
Transfer Data Through Quick Start
Firstly, this solution will only be available while setting up your new iPhone. If the device is already setup, you'll have to erase it first.
Turn on your new device and place it near your current device. During the setup, you will get a Quick Start option and tap on it to continue.
Verify the displayed Apple ID and tap on the "Continue" button.
Keep your devices near each other and plugged in to power until the data migration process is complete.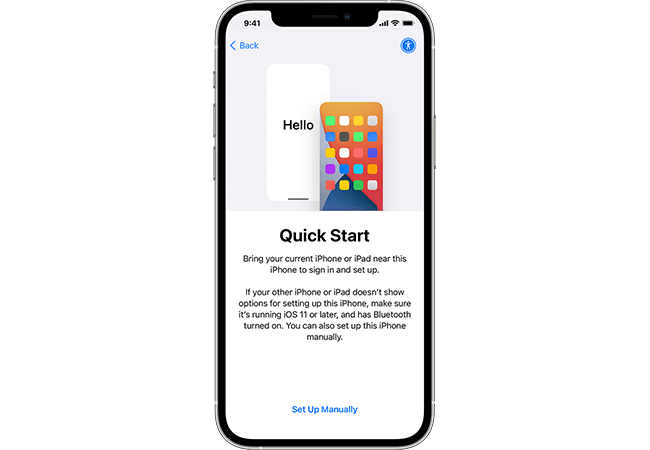 2
Transfer Data from iPhone to iPhone with iTunes
Launch iTunes, connect your old device to PC and go to its Summary tab.
Visit the "Backups" section and click on the "Back up Now" button to take its backup on the local system.
After taking the backup, connect the new iPhone and go to its Summary tab on iTunes.
Click on the "Restore Backup" button and select the backup file to restore on your device.
Note
While restoring an iTunes backup, the existing data on your new device would be deleted.
3
Transfer Data with iMyFone iTransor
A better alternative to iTunes to selectively back up and restore iPhone/iPad/iPod touch is iMyFone iTransor. You can check the details to learn more here - Restore backup to your iOS device.
Conclusion
We hope this article will be of use to you in fixing your iPhone/iPad home screen widgets reset to default settings issue. You'd better use any of the above tips to check out which ways can solve the problem. Do you have a better solution? It's very kind of you if you can share your feedback in the comment below!