The LINE app is an essential tool that is used for daily communication. The application can be used to make voice over internet calls, video calls, and has an instant messaging service. Due to the popularity of the application, a lot of companies and organizations are creating LINE accounts for their official communication. However, while the user base of the application keeps on increasing, a large number of users have discovered that the application comes with a few problems. This guide evaluates these common problems and offers the best solutions for LINE App.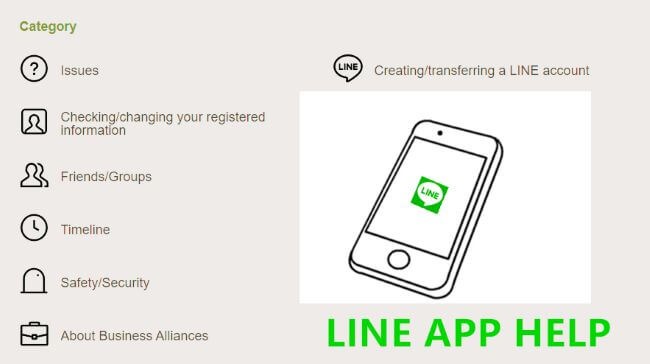 LINE App Unable to Start and Forced Exit (Flashback)
If your LINE app is unable to start, or it keeps exiting forcefully, there is a simple reason for this. This is simply because you are using an outdated version.
Solution 1: Update Your LINE App
To help solve the problem of your LINE app not being able to start, you should update your application. If the LINE app is updated to the most recent version, this will likely solve the problem.
Solution 2: Restart Your Device
When you restart your device, it helps to resolve a majority of problems that are related to your software applications. This happens because the operation is used to refresh the memory of your device. It also helps to clear out the cache of the device, and so on. You will have to restart your device to solve this problem.
Solution 3: Update Your Operating System
One reason that the LINE app crashes in devices is due to outdated operating systems. To solve this problem easily, users will need to update their operating systems to the most recent version. To update the LINE app on your device, simply check for the availability of updates on your device.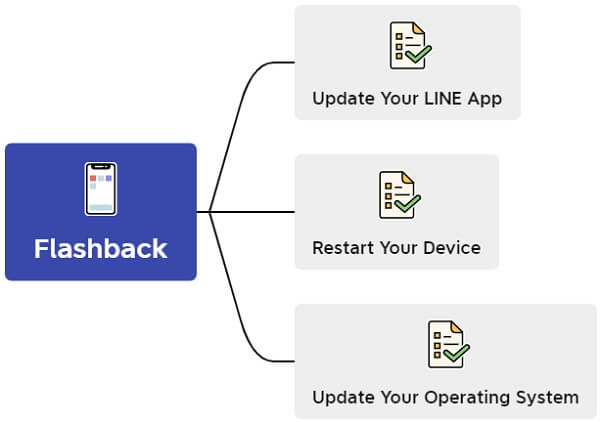 LINE Cannot Send Message
If your LINE cannot send message, this could be due to several reasons. You need to restart your device, you have an outdated app, you have an unstable internet connection.
Solution: Check Your Internet Connection
You should check your internet connection. If you need a stronger internet, you use to choose a stronger Wi-Fi connection or is a more stable network. This should solve this problem.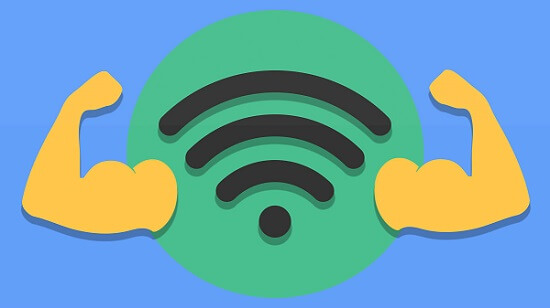 LINE Call is Automatically Disconnected
If your LINE call is automatically cut off, this could be because of three things: your device lacks of storage space, unstable internet connection or an outdated version.
Solution 1: Clear up Your Cache, Unnecessary Applications and Data
If your device seems to lack enough storage space, this could easily cause a disconnection. You should make sure that you gave sufficient space for the device to properly function. Try and clear your phone of unnecessary files, images, videos, etc.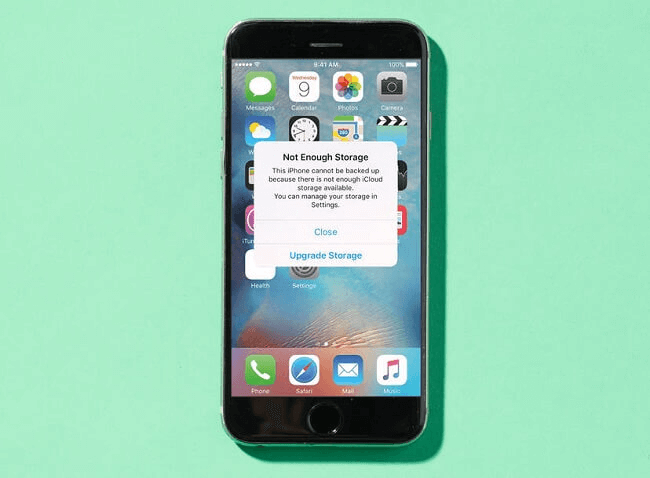 Solution 2: Check the Internet Connection
Another reason that your LINE app calls are being disconnected automatically might be due to no internet connection. You should switch from cellular networks to a Wi-Fi network and vice versa.
Three Ways to Backup LINE Data
When performing LINE data backup, you sometimes see failure messages that tell you that the process was unsuccessful. The primary reason for this is insufficient storage space.
Solution 1: LINE Data Backup Through G-mail
You can easily backup the LINE data through the use of G-mail. To do this, try the following steps:
1. Select the chat room of the specific chat from your device's Chats Tab.
2. Go to the menu at the top-right location and choose "Chat Settings".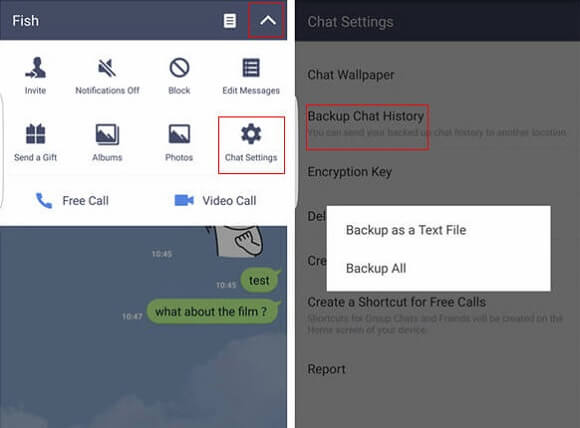 3. Select "Backup chat history" then select "Backup as a text file". Or an alternative option is to select "Backup All".
4. Select your G-mail address and select "Send" to conclude your backup process.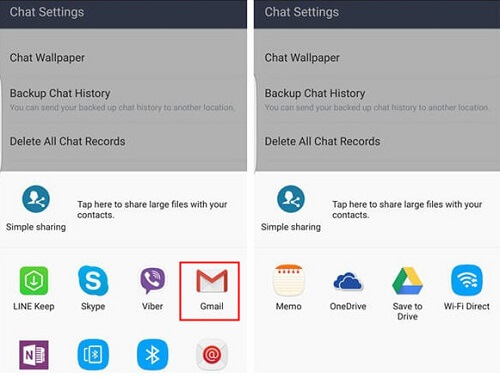 Solution 2: Backup Through Google Drive
After changing your device, you can simply restore your chat history. This means that you should create a backup before you change the phone. To back up your LINE data automatically to Google Drive.
1. Choose "Home", then "Settings", then "Chat".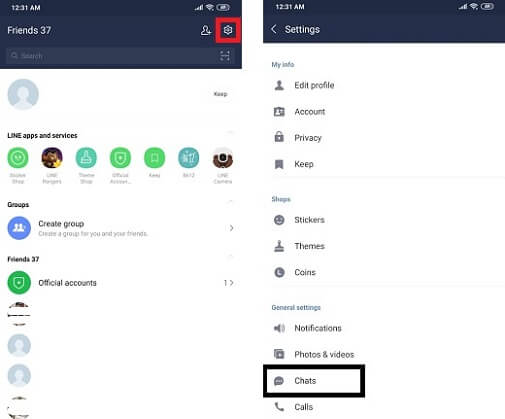 2. Select "Backup and restore chat history".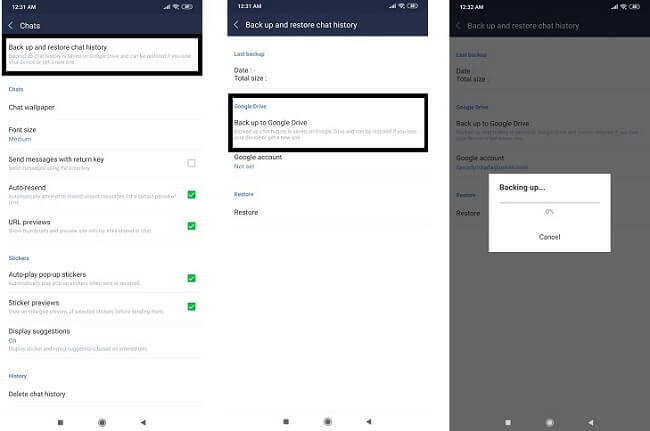 3. Select "Back up to Google Drive".
As soon as the system commences the backup automatically, you will need to maintain the power source of the device.
Solution 3: The Easiest Way-Through A Third-Party Free App to Backup
This solution involves the use of the iTransor for LINE app which is a specialized tool that can 1-Click Backup LINE Data from Android/iOS to Windows/Mac. You can restore LINE data Without loss and preview data and Export LINE Chat History in different formats. To backup your LINE data with this tool, you can do this in three easy steps.
iMyFone iTransor for LINE
1-Click to Backup, Restore, Transfer and Export LINE Data on iPhone/Android Easily.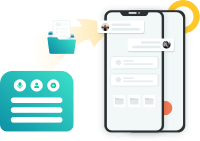 Step 1.Install the iTransor for LINE and connect your device to the computer.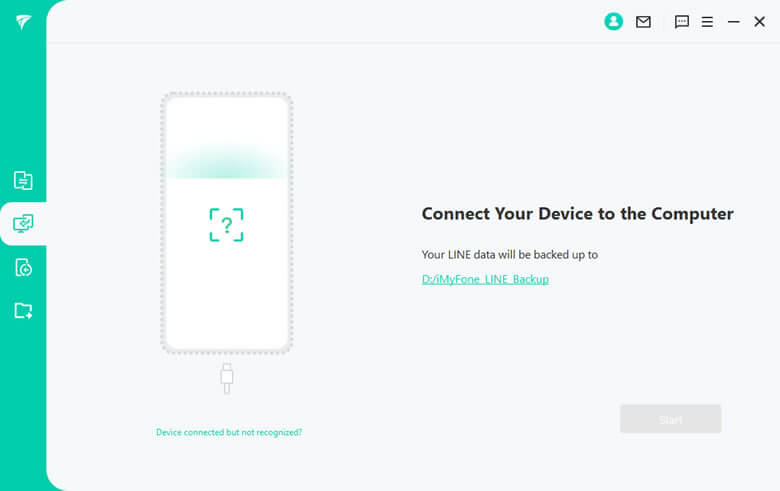 Step 2.Click on 'Start' to begin the process and wait until it completes.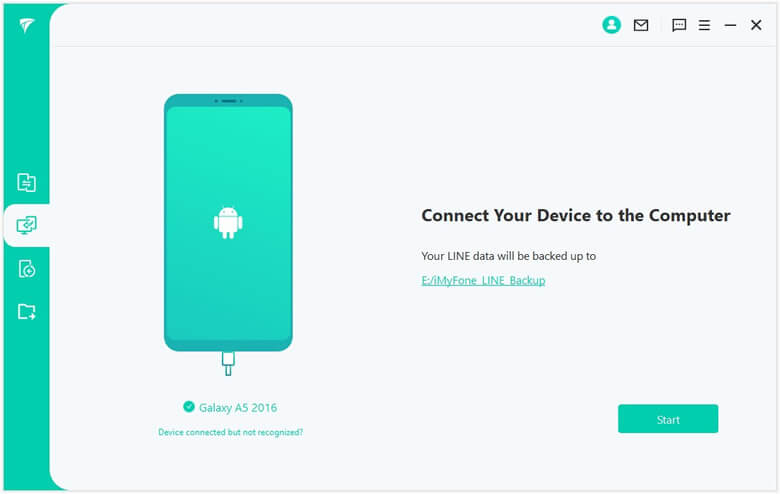 Step 3.When finished, you can view the LINE content that has been backed up to iTransor if you wish.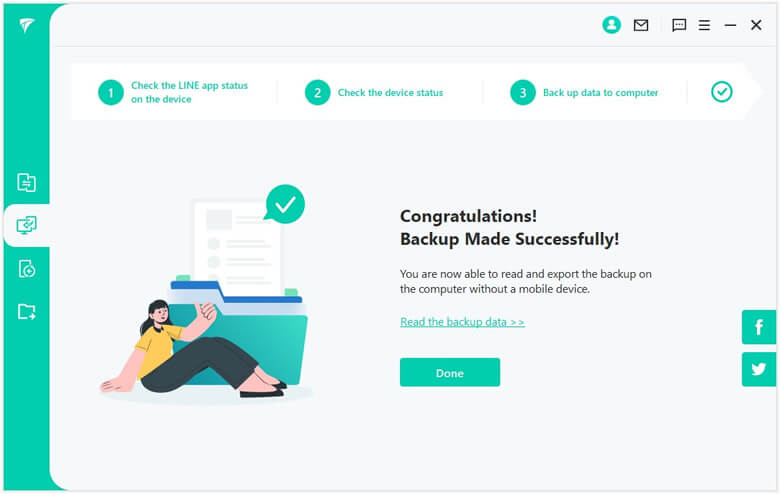 FAQs: About LINE Problems
1

Why Cannot Activate the LINE Account?
If you do not activate your LINE account, the app will not be available for use. One of the primary reason for this is that you did not get the verification code. If you fail to get the app's verification code though text, try to resend it. You can also this option – "Call Me Instead" for account verification and activation.
2

Why Can't Make Voice/Video Calls?
If you are unable to make video or voice calls, there are several possible reasons for this. It could be that the version of your LINE app is outdated. Another possible reason could be that the friend that you are calling blocked you or you blocked them. One more possible reason could also be that you turned off the app's settings to allow voice/video calls.
3

Why Cannot Add Friends Even After Turning on 'Automatically Add Friends'?
If you are unable to find your friend, it could be that your friend may have turned off the permission to allow other people to add their ID. Ask your friends to check their app settings. To add friends automatically on the app, you should check the Home tab-select "Settings" -select "Friends" -turn on "Auto-add friends."
Conclusion
The growing popularity of the LINE means that it is witnessing a growing adoption. However, the app could have several problems during use. Most of these problems and their solutions are in this guide. If you really want to solve more problems associated with the LINE application, can also refer to LINE App Help. By the way, the most easy way to back up LINE data is to use the iTransor for LINE. Try it now!