LINE is a communication app used to do chatting, voice calling and messaging for free. Things that make it distinct and unique from other communication apps are it provides gaming, many stickers and so many other services.
However, some Android and iPhone users find that it crashes a lot, and does not start, has errors while they hesitate to uninstall it because they have to communicate with friends on LINE. This may cause due to several problems. Now we will discuss why LINE app crashes and how can you fix this issue.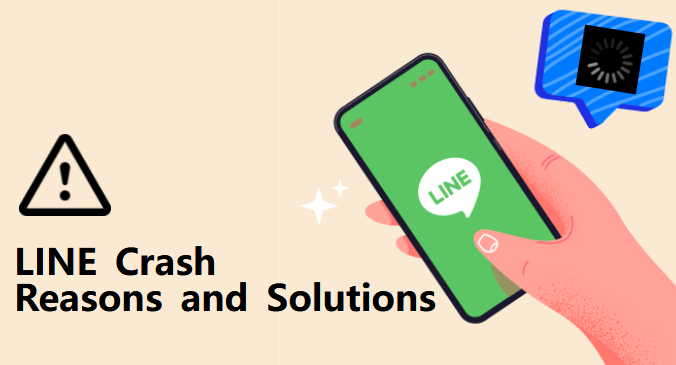 Part 1. Possible Reasons for LINE Crash
Multiple reasons are possible why LINE crashes and do not work properly, including having not enough space, running excessive apps in background, and mismatch of versions.
1.1 Your Phone Running Too Many Apps
Many apps are available that do not stop and remains open even you are not using or working on it, unless you exit it manually. It will overload the system and your work will be disturbed. Stop them working in a background so that your LINE app can work properly and to avoid LINE down.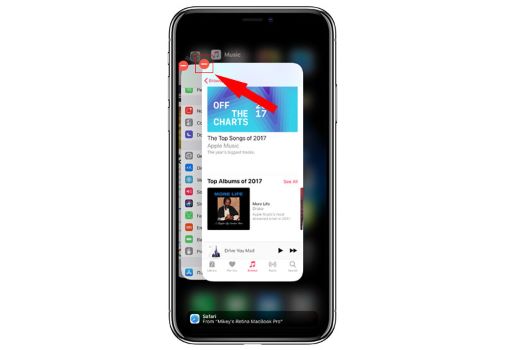 1.2 Never Clean Data and Cache on LINE
LINE down may happen if you do not have clear your App cache and excess data from a long time. It will cease your app to work in an efficient manner and it crashes.
1.3 Not Enough Free Space of Your Phone
If the device does not have enough space, it stops some apps to work accurately. Whenever you try to open or use it, you are unable to do so, just because of not having enough storage to move on.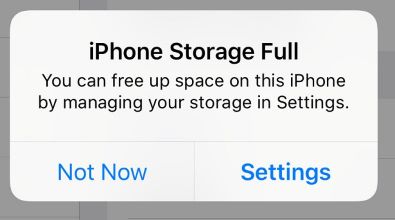 1.4 iOS and Android System Conflicts
Some of the versions of Apps are designed to use on iOS or only on Android. They are just compatible with Android and do not function on iPhone and vice versa. This can also be the reason of LINE crashing that you may have installed a wrong version.
1.5 LINE Server Down
Sometimes apps do not work just because of its server down, which means that server is not able to serve client and we can't get access to server. Sometimes the message appears "server not found", most of the times when LINE crashes the reason is just server is out of order.
Part 2. 5 Solutions to Fix LINE Crash
When you are finding your LINE app is crashed, there are multiple ways how you can fix these issues. First of all, check internet connection, close all the extra apps in background and restart your device. If still you are facing the same problem, here are some other solutions to fix it.
2.1 Clear Data and Cache on LINE
You can clear data of LINE to make performance better and avoid crashing. You can simply clear cache by following these steps:
Go to Settings > Storage or Apps > LINE > Clear Cache.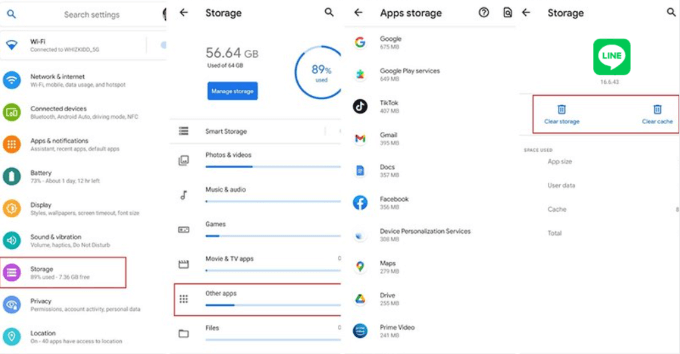 This will clear all the data of LINE App and you have to set it again after fixing the issue.
2.2 Upgrade LINE and Your Phone to the Latest Version
Developers of apps keep updating it to provide a better user experience, these updates fix errors and issues regarding crashes and down app, So it's necessary to keep updating LINE to avoid such difficulties.
2.3 Reinstall LINE App from Official Websites
If clearing storage and updating do not solve the problem you may simply reinstall the app.
Uninstall the App.
Go to Play Store or App Store.
Search for LINE App and Download it again.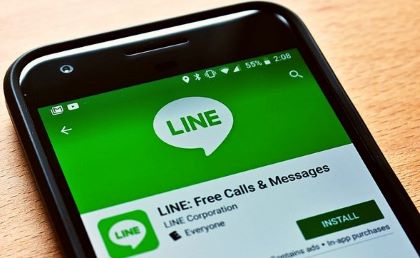 2.4 Check the Status of LINE Server
Sometimes the app does not work accurately just because the server is down, it may be a temporary issue and will be solved after sometime. Go and visit the official website of app.
2.5 Report to LINE
Most of the common issues that are being observed by the users are discussed in help articles. If users have any problem or face any trouble then consult to LINE Help.
Part 3. Back Up LINE History before Fixing LINE
As time passes, your LINE App may be over stuffed with important data and chats. However, you can't lose it so you have to take backups before deleting or resetting if you face any issue and switching to other device etc. In this way, you must be aware of how to backup line history before fixing the problems. iTransor for LINE is the official app we would recommend to you to take backup and transmit history and data of LINE app.
iMyFone iTransor for LINE
Transfer/Backup/Restore/Export LINE on iPhone/Android with One Click.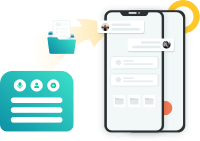 Step 1.Install and run iTransor for LINE. Connect your Android or iPhone to your computer.
Note
Please allow the
USB debugging
on Android or hit
Trust this computer
on iPhone and allow the permissions that iTransor for LINE requests.
Step 2.Choose Backup LINE data from Android and iOS devices, click on Start to begin the process. And following operations are a bit different for iPhone and Android users.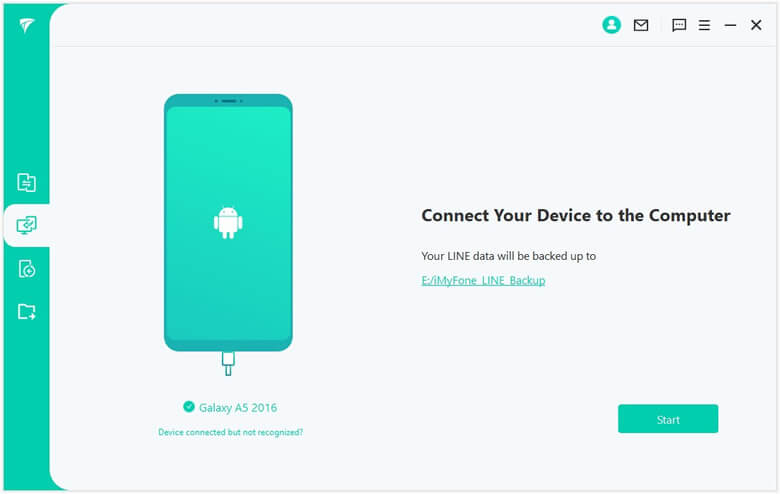 For iPhone Users
Step 1. If there is no problem during the detection process between your iPhone and the LINE app, the backup process will automatically continue. All you need to do is wait until it completes.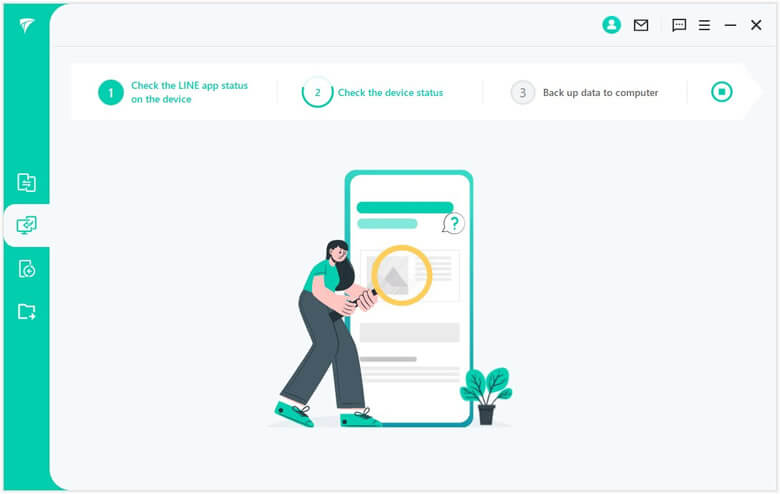 Step 2. When finished, you can view the LINE backup if you want, and click Done to finish the whole process.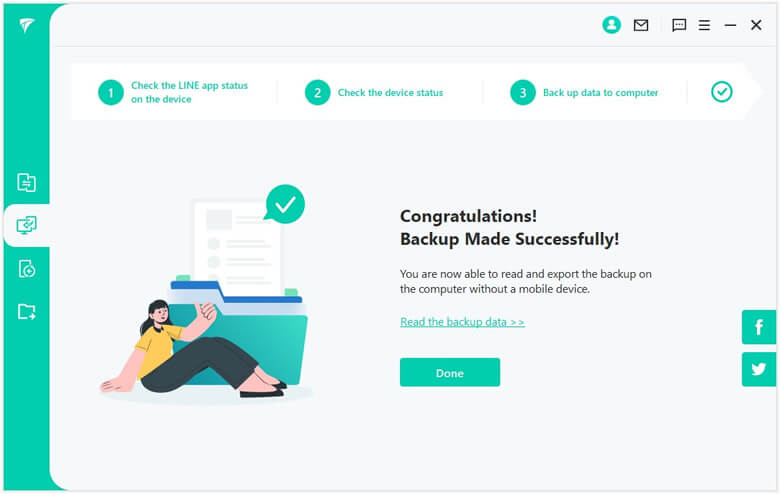 For Android Users
Step 1. First, back up your current LINE data to Google Drive. Go to Settings > Talk > Back up and restore chat history on your LINE app. Then click Done on iTransor for LINE.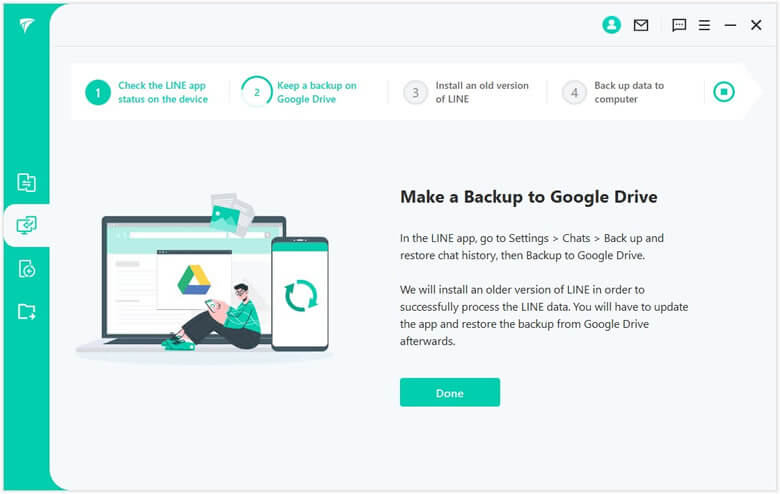 Step 2. The program will install the older LINE version on your Android and your device may need to restart for LINE to come into effect. This process will not affect your data.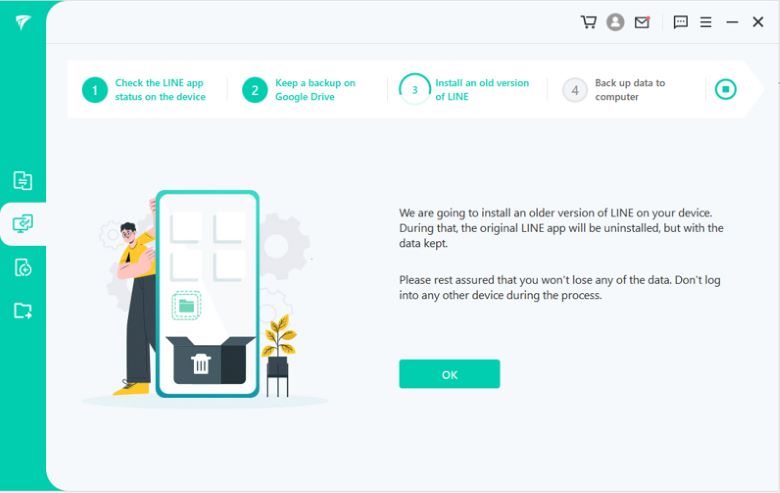 Step 3. Tap Back up data on Android to back up LINE data.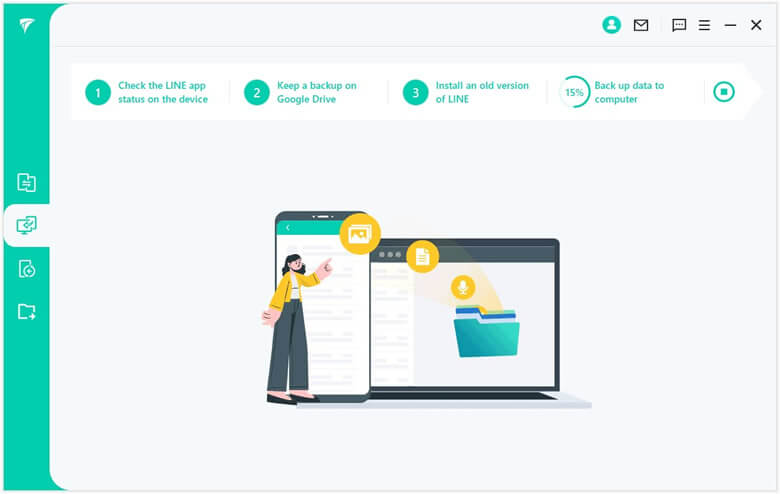 Step 4. Wait until the process is complete. Please do not interrupt the connection between Android and your computer or it may cause backup failure.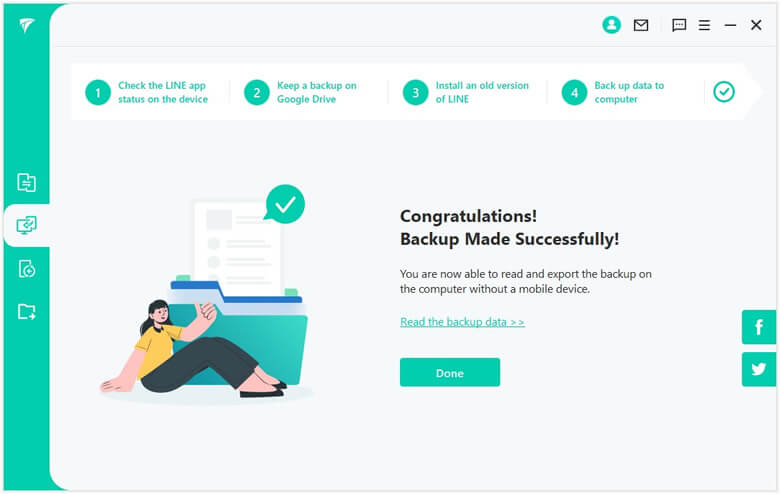 After backing up your LINE, you can restore it anytime. Also, you can easily avoid the common LINE problem that it cannot restore LINE backup.
FAQs: Things You May Want to Know About LINE
Main reason to fail auto back is you may not have enough storage or space on iPhone drive for iOS and on Google drive for Android. Check frequently the available space and whether the auto backup is on, because you may off the option of auto backup.
2. Will I lose data if I uninstall LINE?
You will not lose your data if you have taken back up the chat and all the history of LINE before uninstalling it. If your data is stored in Google Drive or iDrive you can restore it again when you reinstall the app.
The Bottom Line
LINE is a nice app to communicate but you may face the issues of crashing or down of App. Most of the common reasons of crashing are discussed and how can we fix them all. Just keep in mind that first of all identify the trouble and then try to fix accordingly. More importantly, we should keep in mind to take backup before fixing the problem so that you may not lost your important data or chats.