Are you planning to buy CCleaner for your Mac devices? Have you been looking for its prices and a thorough introduction? Then you have landed on the right page! Let us begin with a brief overview of what purpose CCleaner actually serves for your MacBook. CCleaner is a comprehensive Mac cleaning utility which is renowned in the market. However, one of the major shortcoming of this tool is its high prices. Thus, lots of Mac users remain on an outlook for the best alternative for CCleaner that are equally effective and do not cost them a fortune. So just read on!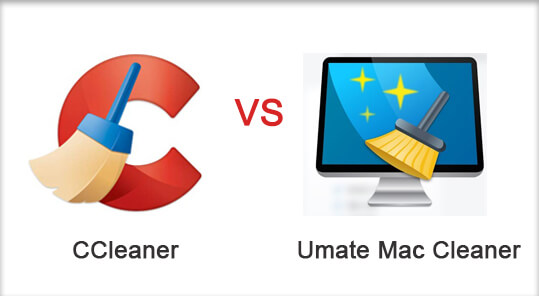 Part 1: Something You Need to Know About CCleaner

Part 2: The Cheaper Alternative for CCleaner - Umate Mac Cleaner
What is CCleaner for Mac?
Well, CCleaner is a Mac cleaner tool that can be used to clean and optimize your Mac. It not only removes the unwanted files on your Mac but also makes the device run faster. What's more, the app is also  supported to protect your private information by cleaning the browsing history and temporary Internet files on the device.
How Does CCleaner Work?
Next we will introduce the main features of CCleaner in details and find out how does it work. The core features and utility of CCleaner are as follows: 
Free Up Hard Drive Space

This feature of CCleaner is used to clear up memory of your hard drive by eliminating unimportant, timeworn and temporary items and files generated by browsers and other programs.

Make Your Mac Run Faster

This app can also speed up your Mac by deleting unnecessary files on the device. It allows you to manage the startup programs and improve the boot time of the device.

Protect Your Privacy

The main feature of CCleaner's features also include dissipating private data. The data generated from private usage could be deleted by running CCleaner in Mac devices, including passwords and temporary Internet files.

Registry Cleaner

CCleaner has the additional feature to help one get rid of a wide range of entities such as Shared DLLs, File Extensions, ClassIDs, Fonts, ActiveX Controls, Invalid Shortcuts, Icons, Application Paths and more.

Third-party Applications Cleaning

CCleaner is also responsible for alleviating recent files lists (MRUS) and temp files generated from a wide range of applications such as the WinRAR, Adobe, Microsoft Office, Google Toolbar Media Player, eMule, WinAce, WinZip and more.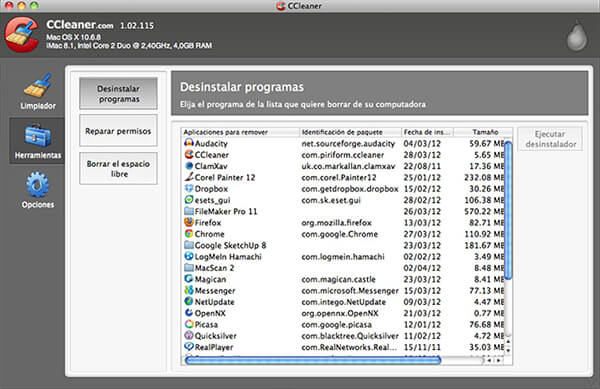 CCleaner Review - Pros & Cons
A review of CCleaner would be incomplete without the critical assessment of the pros and cons associated with it! Here are the pros and cons of the tool:
Pros of CCleaner:

CCleaner has a range of features and tools to offer, such as:
It clears files generated from browsers such as Safari, Chrome, Internet Explorer, Opera and more
Has the capacity to clean up the trash bin, temp files, log files as well as DNS caches
Can run automated timed cleaning of a device
Zero Adware or Spyware involved
Has tools of Registry Cleaning
Supports for certain third party apps such as Microsoft Office, WinRAR, Adobe, etc.
Another benefit of this tool is that is preserves the health of a system without being greatly involved. One can manually, indeed, launch the CCleaner and clean off the items as needed or schedule a systematic cleaning time to scan through a devices every now and then.
Cons of CCleaner:
Although CCleaner appears as a lucrative option, it has some serious cons reported by users of the tool. These include:
Less options of configuration.
Limited amount of time offered in the free version of CCleaner.
The premium features of CCleaner still lacks important elements such as file recovery, defragmentation tools, hardware scanning, which is of great demand these days.
And most essentially, this app is quite expensive!
The CCleaner versions available for use are priced excessively high as compared to other Mac cleaning tools in the market. Besides, the free usage period is relatively less and offers almost no attractive features.
All in all, we could say this tool is a popular Mac cleaner, nonetheless the cons of CCleaner exceeds the value it offers. Therefore, we need an alternative for CCleaner that serves all the purposes of system cleaning and offers great value in exchange of a reasonable price.
Well, such a tool already exists in the market, which has been extensively used and recommended by many.
What is The Cheaper Alternative for CCleaner?
When it comes to a cheap alternative for CCleaner, Umate Mac Cleaner is the best option. It is a powerful Mac cleaning application that offers you a great deal of services in an all-in-one platform. The tool is popular for effectively cleaning up and optimizing your Mac in one click, as compared to other applications of its kind. It assists you to reclaim more disk space on your Mac and makes it run like new. The application is more than a Mac cleaner, it further helps to optimize your Mac and improve its performance effectively.
Below are some reasons why Umate Mac Cleaner is the best alternative for CCleaner:
Umate Mac Cleaner Can Do the Same Thing As CCleaner, And More!
Programs like CCleaner and Cleanmymac are tools for cleaning up Mac as well as Mac optimization, so is the Umate Mac Cleaner! It effectively cleans up your Mac and make it run smoother than ever. The six most eminent features of Umate Mac Cleaner are:
Clean Up Junk: Automatically detect and clean up junk files on your Mac.
Delete Large Files: Locate and delete all the files over 50MB on your Mac.
Delete Duplicate Files: Remove all the duplicate files from your device.
Erase Private Data: Wipe private data out of your Mac to protect your privacy.
Speed Up Your Mac: Make your Mac run faster and improve its performance.
Manage Apps & Extensions: Uninstall unused applications and remove unnecessary extension.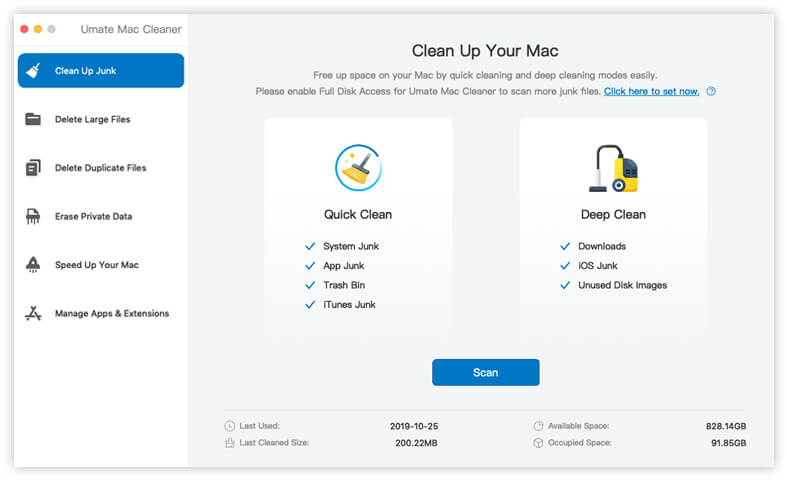 Umate Mac Cleaner is Much Cheaper than CCleaner
Umate Mac Cleaner's Prices:
1 Mac/1 Year Subscription: $29.95.
1 Mac/Lifetime subscription: $39.95
Besides, Umate Mac Cleaner provides more cost-efficient options for 5 Mac devices.
5 Macs/1 Year Subscription: $49.95.
5 Macs/Lifetime Subscription: $59.95.
We have also listed CCleaner price range, which shows that why buying CCleaner is going to cost you a fortune!
CCleaner's Prices:
A Month Subscription: $49.95.
One Year Subscription: $167.
Three Year Subscription: $139/month.
For Five or More Mac Devices: over $199.
Umate Mac Cleaner Has More Advantages That Are Worth Paying For
Safe to use: The app is there to clean and optimize your Mac without affecting any essential files on it.

Extremely easy to use: The intuitive user interface and easy operations makes it an easy-to-use tool to use.

Effective cleanup and optimization: Umate Mac Cleaner ensures the job is done with simple clicks in minutes.
Wide compatibility: The app works well on most of devices including MacBook Pro/Air, iMac, iMac Pro, etc that running macOS 10.15-10.9.
All-in-one package: All functions offered in one application at an efficient price makes it the most recommended Mac cleaning tool.

100% reliable: The developer of this app - iMyFone is a leading software company and some famous technology websites like Macworld, Cult of Mac and Techradar highly recommend it.
You Can Try The App Out with Free Version First!
The free version of Umate Mac Cleaner is available currently. You can scan through the real app experience all by yourself before paying off your money. This is especially helpful for new Mac users as the process allows you to sense and closely comprehend the running and operations of this application. However, it comes with particular restrictions. It only supports to scan junk files on your Mac without deleting them. If by now, you are convinced and want to enjoy all the features that Umate Mac Cleaner offers, then you can purchase a license for registered version at that time.
Write in End
All in all, although the CCleaner is a great Mac cleaning tool, you still need to find out a CCleaner alternative for it is quite expensive. And Umate Mac Cleaner stands out because of its feature-rich program and efficient price packages.