How to Screen Mirror Samsung Phone to TV/PC
Category: Mirror Tips
6 mins read
At the moment, Samsung is one of the leading phone brands in the market. So many users love this brand due to the features and functionalities it offers. However, sometimes, the screen size of your Samsung phone might make it difficult to have the best visual experience in terms of watching movies or shows, playing games, etc.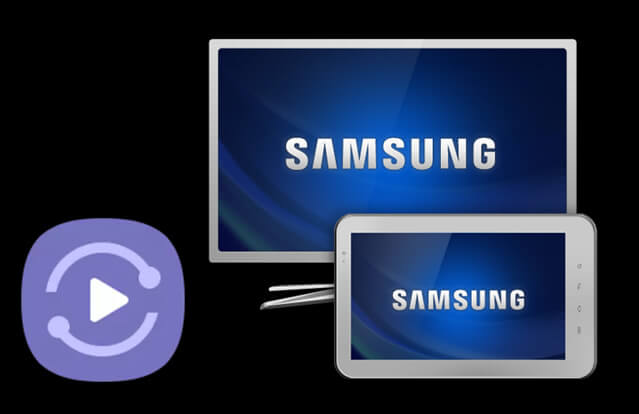 One of the best ways to improve your visual experience is through Samsung screen mirroring your screen to PC or TV. This article provides a detailed guide on How to Mirror/Cast Samsung Phone to TV or PC. Keep reading.
Part 1: How to Screen Mirroring Samsung Phone to PC
1

iMyFone MirrorTo

This application iMyFone MirrorTo behaves professionally in cast phone screen to PC and allowing users to control Android from PC. You can control your phone by using mouse and keyboard to play Android games like minecraft on PC. On some occasions, such as getting a high score, you may want to take a screenshot. It's feasible that users can make the screenshots or record phone screen during the period.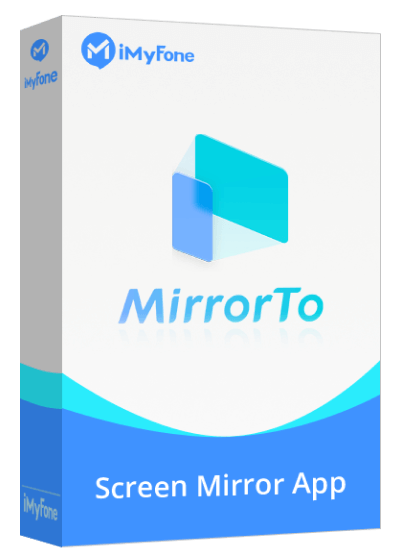 You can get a high definition of screen quality and You can enjoy a stable connection when mirroring.
Excellent display when you mirroring your Samsung phone to PC.
You can control your Android phone by using yoru keyboard and mouse to play mobile games on PC and reply your social media such as Whatsapp, snapchat, facebook, etc
It can support most of Android devices from Android 6 - Android 14.
Steps to mirror Samsung screen to PC:
Step 1: Download iMyfone MirrorTo installation package and complete the installation.
Step 2: Use a USB cable to connect your phone to your computer. Note that the connection mode is selected "file transfer".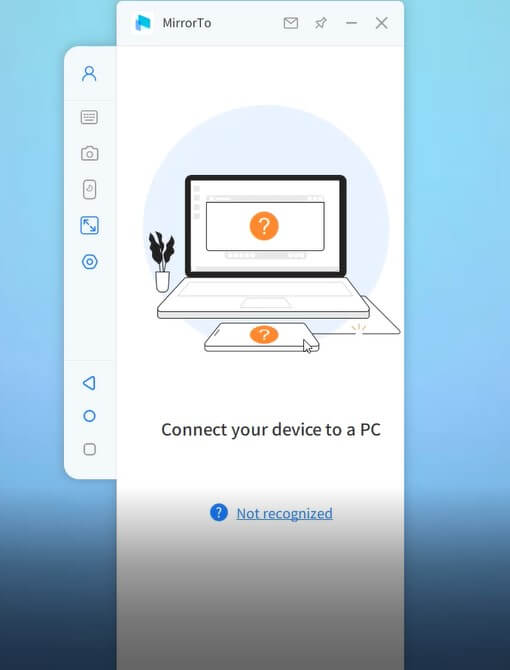 Step 2: Give permission to MirrorTo and allow it to show things on top. Click "Turn on".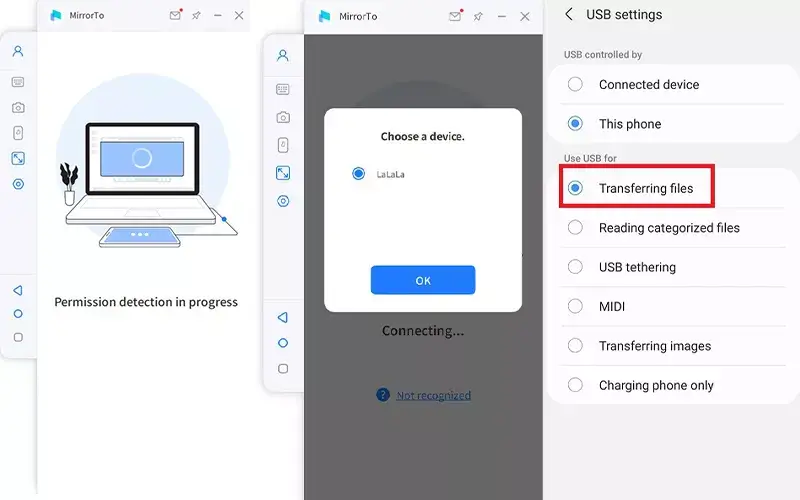 Step 4: Now you can screen mirroring your Samsung phone on your computer in full screen, and easily controlling the characters in the game.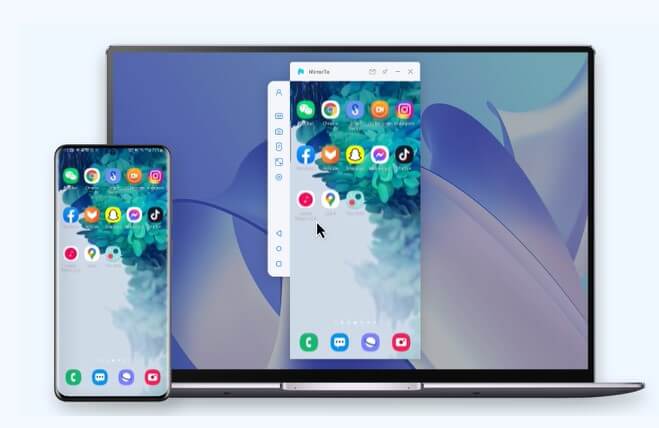 Video tutorial on how to mirror & control Samsung device on PC: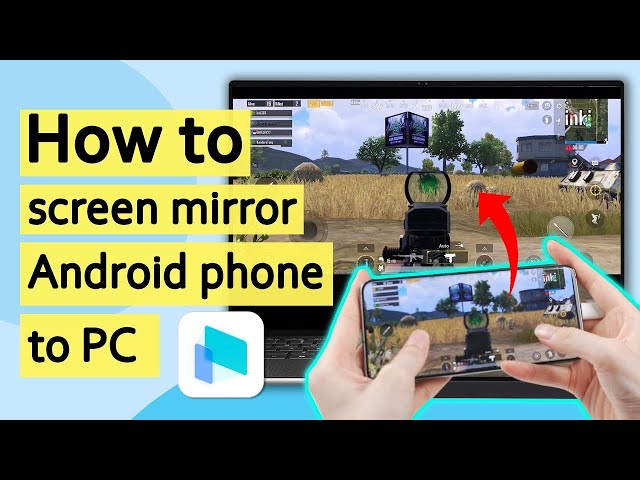 2

Phone Settings

As already stated, you can mirror your Samsung phone using a feature called Smart View in the Quick Settings tray.

Step 1. Swipe down from the top of your screen to open the Quick Settings panel. If you do not see the Smart View icon from the first line of icons that appears, swipe down again to reveal all the icons.

Step 2. If all the icons are showing and you still do not see it, swipe to your left, and if it still isn't showing, then it is not compatible with your device, or it needs to be added to the panel.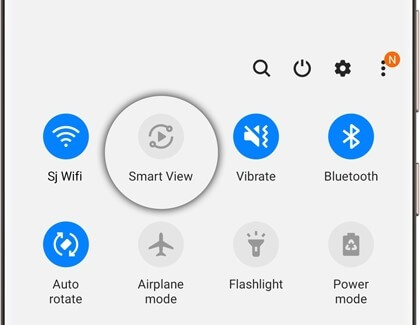 Step 3. From the list of available devices displayed, tap on your TV and then enter a PIN or grant access, if prompted, to complete the connection.
Step 4. Your Samsung phone screen will now appear on the TV. You can also stream your TV's screen to your phone if your TV supports it. To do it, tap on "Other device > Phone." To switch it back, tap on "Phone > Other devices".
Step 5. Always ensure that your TV is connected to the same Wi-Fi network as your Samsung phone. Some TVs might require you to turn on screen mirroring
Part 2: Is There Any Difference between Mirroring and Casting
Samsung Phone Screen mirroring and casting are two terms used frequently but they differ in so many ways. They have some similarities in terms of allowing you to view photos, videos, and other phone content on your smart TV or your PC, a closer look at both of them will show you their differences.
1.1 What Is Screen Mirroring
Screen mirroring is a feature that allows you to mirror what is being displayed on the screen of your phone onto a bigger screen such as your Smart TV or PC. What reflects on the bigger screen is the exact content showing on your phone. Furthermore, whenever you take an action on your phone, such as opening an app, it shows on the screen.
On your Samsung Galaxy device, screen mirroring can be done with the Smart View feature following simple steps. On your iPhone, airplay is used for screen mirroring. Please note that the Smart View feature is not available on all devices.
1.2 What Is Screen Casting
Casting involves the transmission of sounds and images through the internet in real-time. Some apps allow you to cast videos from your Samsung phone to a bigger screen directly; examples of these apps include YouTube and Netflix.
The TV screen in which you want to cast your phone does not have to be a smart TV as there are third-party casting devices such as Amazon Fire Stick or Chrome cast with which you can stream videos.
When casting your phone screen, what appears on your screen is the movie or video. In addition, you can also choose to close the app and carry out other activities using your phone while the streaming remains uninterrupted.
Part 3: How to Cast Samsung Phone to TV
To cast your Samsung phone to your smart TV, you need to use Google Cast. Here is a detailed step on how to get started:
Step 1. Download and install the Quick Settings app on your Samsung phone to enable Google Cast.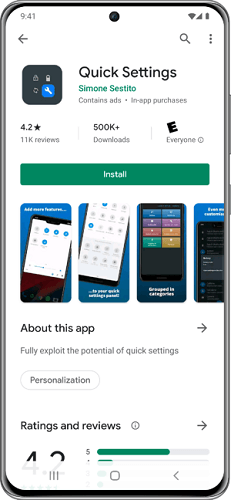 Step 2. Download and install the app Reflector on your computer if you want to cast your device wirelessly.
Step 3. After installing these apps, open the Quick Settings app on the phone, then select Multimedia.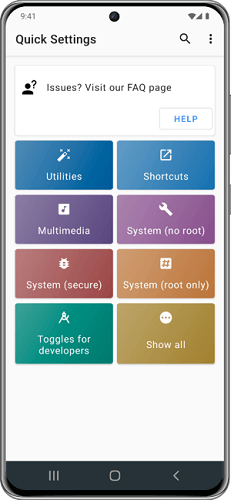 Step 4. Select Cast and tap Enable tile. If a window that describes the Quick Settings panel is displayed select "OK".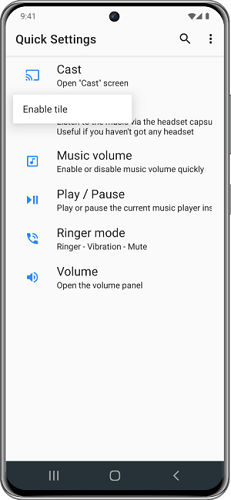 Step 5. Swipe down from the top of your phone screen twice to open the Quick Settings tray extended view. This will ensure that more than one row of icons is displayed, and you can see all icons.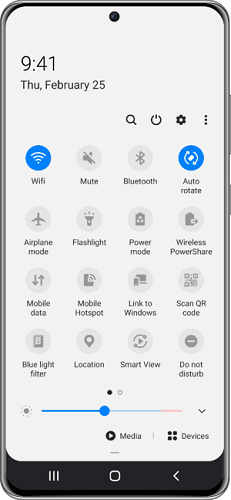 Step 6. Tap on the three dots at the top right corner of your screen to reveal more options.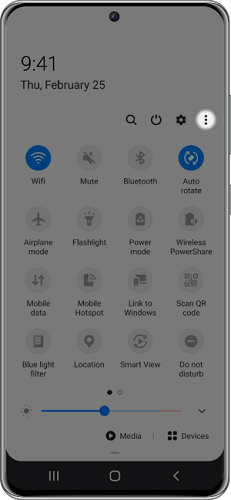 Step 7. From the options displayed, select "Button order".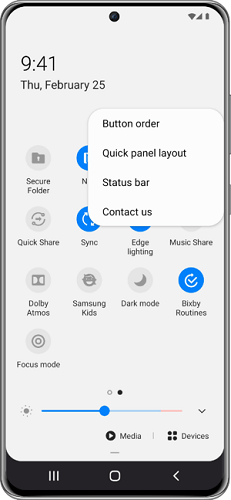 Step 8. The Cast icon will be one of the options displayed. Tap the Cast icon and drag it to anywhere on the tray.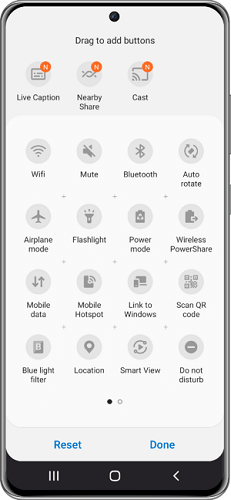 Step 9. At the bottom of the screen, tap "Done" to save the changes you have made.
Step 10. The Cast icon will always be on the Quick Settings tray, and whenever you want to cast your Samsung phone screen, you can just tap on Cast.
Part 4. FAQs about Samsung Phone Screen Mirroring
1

Can I Mirror or Cast My Samsung to A Smart TV or PC?

Sure you can. Instead of squinting to read documents or see images, you can simply mirror or cast your screen to your PC or TV using the smart view icon. To do this, your phone must be paired to your smart TV or PC, also follow the steps listed in this article.
2

I'm Having Difficulty Getting My Devices Connected; What Can I Do?

If you are having difficulty mirroring your device to a PC or TV, start by checking your network connection. Sometimes the problem may be that you are connected to 2 different bands on the same network. In addition, check your Wi-Fi settings to be sure that both devices are on the same band. If you are using HDMI cables, do ensure that all ports are working properly.
3

How Do I Make An Image Look Bigger on My Screen?

If the image displayed on your screen looks smaller, it is possible to make it a little bigger by changing the ratio. Simply go to the smart view icon on your device, tap more options, click settings, then click on Phone aspect ratio. Choose your designed ratio; the recommended is 16:9.
Conclusion
You can enjoy watching movies, videos and viewing your photos on a larger screen with mirroring and casting. With these steps mentioned above, mirroring and casting your Samsung phone to your TV or your PC should no longer be a daunting task. Get started now.