Generally speaking, if we need to transfer Samsung data, the first method that comes to our mind will be to use Samsung Smart Switch. But what if smart switch is unavailable or the smart switch is broken? In this post, I will share with you how to transfer Samsung data without smart switch. Let's get your data from the old phone to the new Galaxy now! Our editor recommends iTransor Pro to transfer samsung data for Samsung Smart Switch better alternative, iTransor Pro also support WhatsApp transfer, download iTransor Pro free now.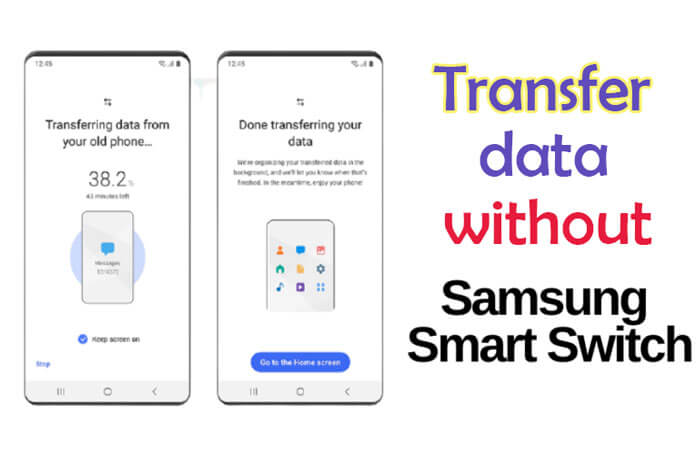 Method 1: Transfer Data from One Samsung to Another Samsung via Email
Using email for data transfer Samsung to Samsung is a classic way.
Just embed the contacts and other essential files into the email and send the data like a normal email. Here you go with all the data from the previous phone in the new device.
How to transfer samsung data via email?
Step 1: Open the email in your old phone and embed the files for transfer to the email.
Step 2: login the new device with the new or same email, then send an email from the source to target.
Step 3: Download the attachments and embedded files on the target phone.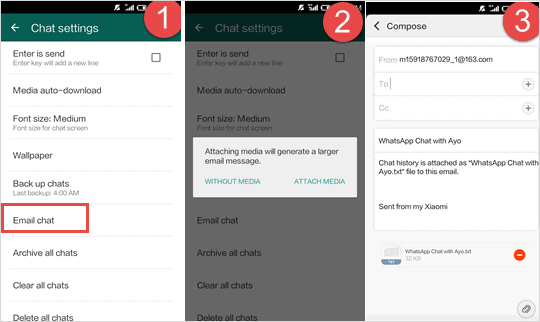 Pros
No need of 3rd party software or program.
The easiest way to transfer contacts and smaller files.
Cons
Sending larger media files is still a challenge.
It will take time to embed large files.
Method 2: Turn on NFC to Transfer All Data from Samsung to Samsung without a PC
NFC may not be a top choice when transferring data from Samsung to Samsung, but it is still a viable option. Via NFC, you don't need a computer or laptop, which is the best thing about this method.
How to transfer data from Galaxy to Galaxy with NFC? Get the answer below!
Pros
Seamless communication with different yet compatible devices.
The most convenient way to transfer data between the nearby device.
No software or manual configuration is required for successful connectivity.
Work with almost all new and old models of Samsung phones.
Cons
Both devices need to be in the proximity.
The transfer rate is quite low.
How to do it?
Step 1: Open "Setting" on both devices and connect the backside of both phone, the system will detect the devices.
Step 2: Choose the data and files you wish to send to the target phone and tap on "Touch to Beam".
Step 3: Wait for the transfer procession finished, and you can use the files on the target phone when it complete.
Method 3: Transfer Everything from Samsung to Samsung via Bluetooth
How to transfer data from galaxy to galaxy without using any external or software? Is it even possible? The answer is definitely yes! You can transfer Samsung to Samsung by using Bluetooth connectivity of the phones. Let's get started.
Pros
The primary feature in every smartphone so works with all models.
Even rookie users can also transfer data from Galaxy to Galaxy.
Easy and user-friendly process for connectivity.
Cons
The speed is slow, and it might seems impossible to send media files with Bluetooth.
Require both devices to be in the range of 100 meters.
How to do it?
Step 1: Open Bluetooth on both Samsung devices and choose the files and items on the source phone you wish to share.
Step 2: Pari with the target phone bty confirming the connection and the click "Share via Bluetooth".
Step 3: Wait for the transfer process complete, and the time is depend on the size of the file you transfer.
Method 4: Switch All Data via USB Cable
If you have the help of an external computer or device, you can go with copy-paste method for Samsung to Samsung data transfer. The process is simple yet fast.
Pros
Easily transfer GBs of data from Samsung to Samsung within minutes.
No additional software or configuration is required if you have the laptop and data cable.
A secure and faster method for data transfer for all devices.
Cons
Must have a computer and USB cable for this method.
Computer or laptop also needs enough storage to store data from the source computer.
How to do it?
Step 1: Connect the source phone with computer and choose the required data and files.
Step 2: Copy the transfer files to a separate folder on PC.
Detach the source phone and connect the target phone.
Copy data from that folder to the target phone and paste it.
Note
If you have two cables, you can copy data from the source phone with the help of a PC and then paste it on the target phone to save some time and space.?
Method 5: Shareit-The Popular Tool to Transfer Data
If you think transferring data is complicated in manual, you should ask for a third-party app for help. Shareit is probably the fastest method for sending data from source to target device. The app is free and works with all Samsung devices and Android versions. Before use, considering the pros and cons is a good idea.
Pros
This fast tool for data transfer is available free of cost.
Data transfer rate is higher than other methods.
Several GB can be sent within a few minutes easily.
Cons
The app needs connectivity via Bluetooth or Hotspot, so the devices need to be close.
Connecting both devices might be a little bit tricky for non-technical users.
How to sync Samsung data with Shareit?
Step 1: Install and open the latest version of Shareit on the source and target phones. Then choose the "Send" option.
Step 2: Search for the available devices and connect to the target phone.
Step 3: Send files and after the process is complete, go to the storage. You can find the received files on the target Samsung phone.
Bonus Tips: Transfer WhatsApp Data from Samsung to Samsung
If you want to transfer WhatsApp data from Samsung to Samsung, you can't miss iTransor Pro. It's a professional software support transfer 18+ data types, including video, photo, files, etc. Moreover, except for transfer data from Samsung to Samsung, it can also help to transfer data from one phone to another across iOS and Android. Go ahead with the detailed info below:
Pros
Transfer data between iOS and Android without OS restriction.
Selectively transfer the data you need.
Transfer all data with a few minutes.
100% no risks and data lose.
Cons
Needs to handle in PC
No Free.
How to use iTransor for WhatsApp transfer data?
Step 1: Download and install iTransor Pro on PC and click "Transfer WhatsApp"on the screen.
Step 2: Connect your device to PC and click Transfer.
Step 3: Wait for the procession finish. And you can view the data on your Samsung phone.
In Brief
All of these methods have some pros and cons. Some methods for transferring Samsung to Samsung require the use of 3rd party software while others require external hardware. Depending upon the availability of resources and your requirements, you can opt for any transfer method that suits your needs.